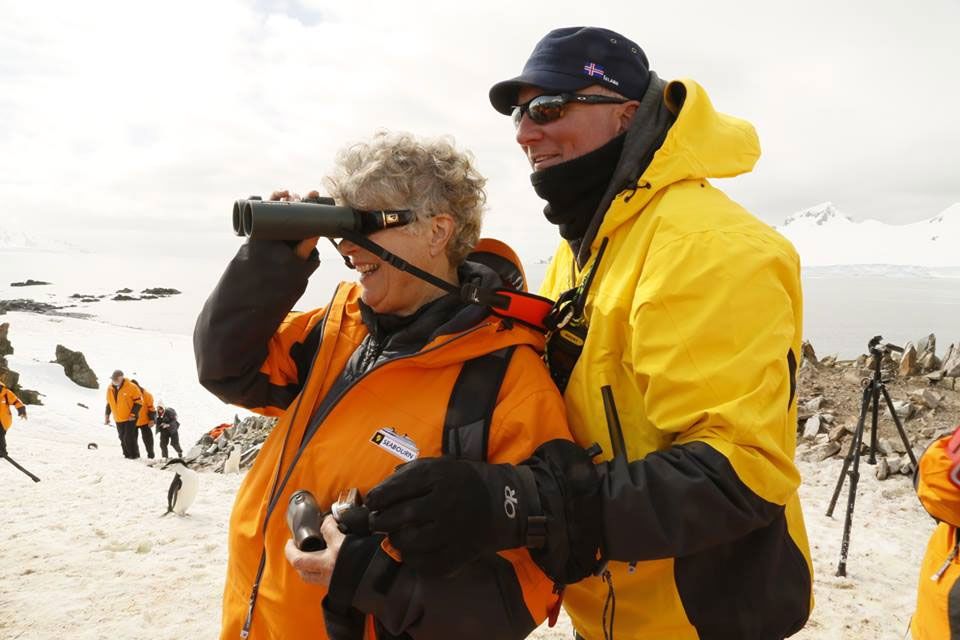 Photo Credit: Swarovski Optik
On January 21, Seabourn cruise line announced its new partnership with Swarovski Optik, makers of high-quality optical instruments. Swarovski Optik will outfit Seabourn Quest's expedition team and bridge staff with high-precision, long-range binoculars. As a guest onboard, the same binoculars will be available for purchase and use during their Antarctic cruise.
Photo Credit: Seabourn
"Viewing Antarctica's diverse wildlife and magnificent scenery is the highlight of any cruise to the white continent and Swarovski's exceptionally fine binoculars will ensure that both our staff and guests will not miss a thing during their Antarctic journey," said John Delaney, Seabourn's senior vice president, marketing and sales. "Like all other aspects of our award winning cruises, we wanted to offer the best possible experience to our guests when viewing wildlife in this pristine part of the world."
Photo Credit: Seabourn
Currently, the all-suite Seabourn Quest is embarking on a series of 21- to 24-day voyages between Valparaíso, (Santiago) Chile and Buenos Aires, Argentina. Along the way, travelers will get to experience places such as the Falkland/Malvinas Islands, the Chilean coast and fjords, Montevideo, Glacier Alley and the Torres del Paine National Park. Rates begin at around $14,999 per person for the 21-Day Ultimate Antarctica & Patagonia.