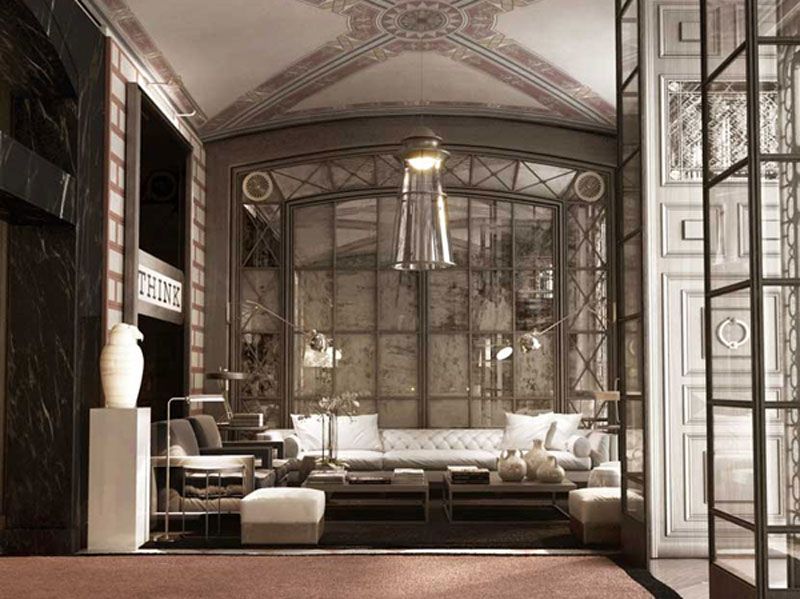 Photos Credit: Cotton House Hotel
In 2010 when Marriott partnered with seven Kessler Collection properties to form The Autograph Collection, they began to craft hotels themed around local culture, arts and individuality. Today the collection includes 56 properties with 31 in the pipeline for worldwide cities. One of those upcoming hotels is the new Cotton House Hotel set to debut in March.
Located inside a 19th century building that was once the headquarters for the Association of Cotton House Manufacturers, the new property will offer 83 guestrooms and seven suites. The hotel was designed by Lazaro Rosa-Violan Contemporain Studio, who designed Hotel Pulitzer Buenos Aires, Hotel Playa Esperalda and Hotel Abama, among other international properties.
Featuring historic touches such as a grand marble staircase, a 1950s spiral staircase and crown moldings, the hotel will mix contemporary design with 19th century elegance. The public areas include an elegant library, lounges, a glass conservatory, and a number of great rooms. On warm summer days, travelers can lay poolside on the sixth floor terrace. Guests can also dine at Batuar, a Mediterranean restaurant within the property, which will serve tapas and drinks.
Cotton House will offer free Wi-Fi throughout, a direction we wish more luxury hotels would head toward in this day and age. There is also complimentary valet parking and off-site parking for a daily fee. Room rates begin at EUR 180 (around $209) a night.