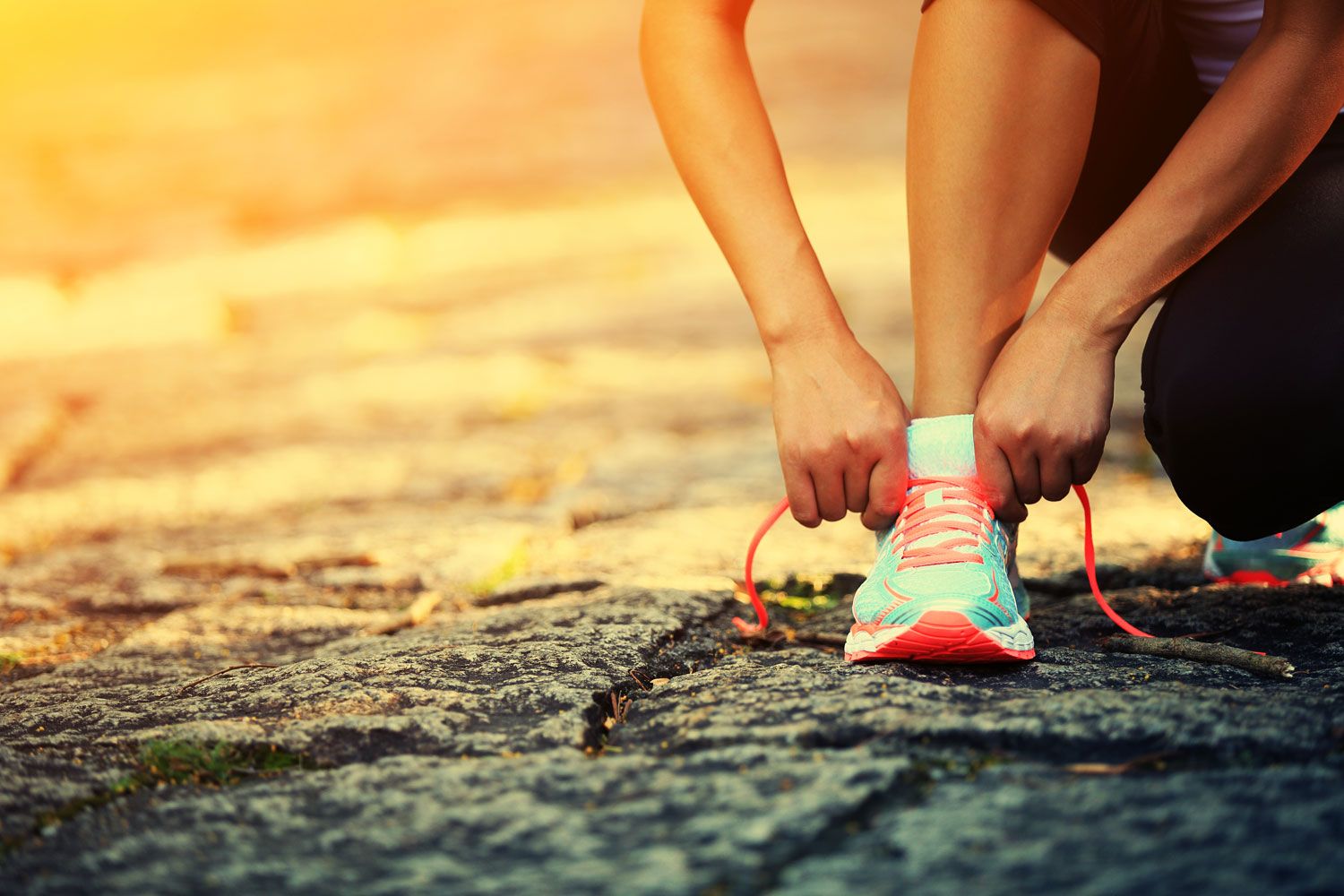 Photo Credit: Shutterstock.com
The holidays can be rough on our bodies. Nevermind the stress of shopping in crowded malls, getting together with in-laws or heading to endless Christmas parties. The real reason we dread the season is because we know it means lots of unhealthy eating. Don't get us wrong, we love a good sweet treat as much as the next guy. But each January it seems that we need a reboot from all the carbs, sugar and alcoholic beverages consumed over the months. If you're like us and want to start the new year off right, consider a health and wellness trip to kickstart your 2016 fitness goals. Here are seven luxury hotels offering detox packages around the globe:
Photo Credit: Mukul Beach, Golf & Spa
Mukul Beach, Golf & Spa — Nicaragua
Located on the Emerald Coast of Nicaragua, Mukul Beach, Golf & Spa is offering a six-day Destination Yoga package for guests looking to recharge and renew their mind, body and spirit. Guests will either stay in a Bohio or Villa, the former resting among the trees and offering 621 square feet of space with floor-to-ceiling glass windows and doors, plunge pools and a private veranda. The villas include wraparound decks, direct access to the beach, private pools and outdoors showers. Along with daily meals curated to optimize wellbeing, you'll also receive five private yoga sessions with an in-house instructor and six 90-minute reformative spa treatments. A choice between a hiking adventure, forest bathing meditative experience or a private cooking class round-out your week.
Of course, you'll need to indulge a tad while there, so the hotel will also deliver a 200ml bottle (each) of Flor de Caña Rum, Extralite and 5 Years in your room upon arrival. Package rates start at USD $820 per night based on a Golf & Mountain View Bohio.
Photo Credit: The Inns of Aurora
The Inns of Aurora — New York
The Inns of Aurora gets that working out and eating well is best achieved when done in groups. From January 22-24, the four-star hotel is offering a three-day wellness retreat to invite guests to slow down and live well. The weekend includes cooking demonstrations, journaling sessions, skillful breathing exercises, yoga, massages and fireside chats. The group will begin on Friday with a family-style dinner to get to know each other before retreating fireside for herbal tea and a restorative yoga session. The next day's events range from a hands-on workshop, nature walk, reflection time and a therapeutic massage. Two fireside chats are also offered and will cover What is Ayurveda Anyway? Understanding the Doshas in Nature & In You as well as For Love of Food and Yoga with authors Liz Price Kellogg and Kristen Taylor. All meals will feature healthy options and organic choices in order to restart your healthy lifestyle. The weekend is priced at $800 per person or $1,100 per couple and includes all meals, take-home kits and two-night accommodations.
Photo Credit: Salamander Resort & Spa
Salamander Resort & Spa — Virginia
Nutritionist Jaime Martinez is leading a three-day nutrition series at the Salamander Resort & Spa this January. From the 8th through the 10th, the resort will host a number of workshops, hands-on demos and fitness classes for guests participating in the Salamander Soul Series. Martinez has over 17 years of experience as a registered dietician working with medical nutrition therapy and coaching, weight loss, and exercise physiology. Among the weekend's lectures, guests will also get the chance to get a private consultation with Martinez to learn how to best reach and maintain their personal fitness goals. When not participating in the sessions, travelers can enjoy the resort's other amenities such as the spa, equestrian facilities, championship golf course or fly through the treetops on a zip-lining tour organized through the property. Room rates start at $500 a night with the wellness series being incorporated into your rate.
Photo Credit: Thermes Marins Spa
Hermitage Hotel — Monte Carlo
All guests staying at the five-star Hermitage Hotel have access to the nearby Thermes Marins spa, which is great because they are currently offering a seriously in-depth Detox & Performance package. Unlike other offerings, the spa takes your wellness goals one step further by monitoring your progress over nine weeks and is for those serious about seeing lasting results. Comprised of a series of 32 treatments and evaluations, the intensive program includes a biological blood evaluation, stress test in the cardiothoracic center on your first day and a medical appointment for test result analysis on day two. The package also includes a Tecar Body Reset which is used to improve the metabolism and physical recovery with radio waves; cryotherapy sessions to improve sleep disorders and reduce ageing; and LPG CelluM6 lipomassage sessions to boost blood and lymphatic circulation and reactivate collagen production. The package is priced at USD $4,340 per person.
Photo Credit: Verdura Resort
Verdura Resort — Italy
Half the fun of Verdura's wellness kickstarter package is its location. Set in Sicily, the Italian hotel rests on a private portion of the Mediterranean coastline. It is also home to a 196-foot infinity pool, world-class spa, three Kyle Phillips golf courses, nine dining and drinking venues and gorgeous rooms and suites. For those looking to get in shape while overseas, the resort's Terrence The Teacher's Re-Set Re-Treat package is a great option. Taking place from January 5-12, the retreat focuses on creating new goals and habits for 2016. A Clinical Hypnotherapist, Neuro-Linguistic Programming Practitioner and Mindfulness Coach, Terrence will guide guests through daily morning meditations using hypnotherapy techniques, group sessions and will offer two private consultations at the beginning and end of the week. To add some heart-pumping activities into the mix, guests will get a fitness check and personal training session with the resort's Fitness Manager. Finally, enjoy a facial or body ritual at the spa and dine on a special Mediterranean-inspired fare created by celebrity chef Fulvio Pierangelini. The package is priced at $4,120 per person.
Photo Credit: The St. Regis Aspen
The St. Regis Aspen — Colorado
If you're a cold-weather lover or a ski bunny, you probably already have plans to visit Aspen in the coming weeks. Which is great if you want to kill two birds with one stone and work on your health. The St. Regis Aspen is offering a three-night Mountaintop Reboot program from January 1 to April 17, 2016. Each day guests will enjoy cold-pressed juices made locally and delivered each morning for a refreshing treat. During the course of your stay you'll also enjoy a guided Fat Tire Biking excursion on the snow with lessons for two and homemade organic chocolate chip cookies (it's okay to indulge). Follow this up with yoga at Shakti Shala and choose from a Vinyasa flow, restorative or meditational class. When you need a break, pamper yourself with a 60-minute massage at the resort's Remède Spa so you can return home blissfully relaxed. The Mountaintop Reboot program starts at $2,871 (based on double occupancy) with a three-night stay.
Photo Credit: Conquistador Resort & Las Casitas Village
El Conquistador Resort & Las Casitas Village — Puerto Rico
Inspired by nature's four elements, El Conquistador Resort & Las Casitas Village's weight loss and wellness retreat is just the kind of program to start off your new year, new you look. The Puerto Rican property sits on a 300-foot cliff overlooking the Atlantic Ocean and boasts 100 acres of private island terrain to bring guests back to the simplicity of nature. The four-day package is available in four options: Earth, Fire, Air and Rain. All begin with a physical assessment, evaluation and body fat analysis of each guest. The Water retreat includes a Baño de Oro spa treatment, snorkeling trip, juicing "Lunch & Learn" session, a starlight labyrinth meditation and an aqua parkour fitness class.
Those who opt for the Earth program will experience a number of activities such as mountain trekking, hiking in the El Yunque Rainforest, twilight yoga, a "Lunch & Learn" session and an 80-minute rainforest hot stone massage. Of course the Fire session is all about stepping up the heat with a beach boot camp, extreme nature hike, 75-minute hot Thai poultice massage, biobay tour and a cooking lesson with spices. If zip lining is on your bucket list, consider the Air retreat featuring the thrilling experience at El Yunque Rainforest, a starlight labyrinth meditation, farm-to-table "Lunch & Learn" class, beach boot camp and a tropical bliss scrub and massage. Rates begin at $1,600 (single occupancy) and $1,475 (double) and include your personal fitness plan to take back home.