Video & Photos Credit: The Reverie Saigon
It's been said that luxury travel is more than just about over-the-top accommodations and glittery amenities. And while of course we agree, sometimes, it really is all about the extravagance and showy nature of a hotel that really gets us. Located in Ho Chi Mihn City, The Reverie Saigon is the kind of property that has no qualms about parading around its exuberance, and that is just fine with us.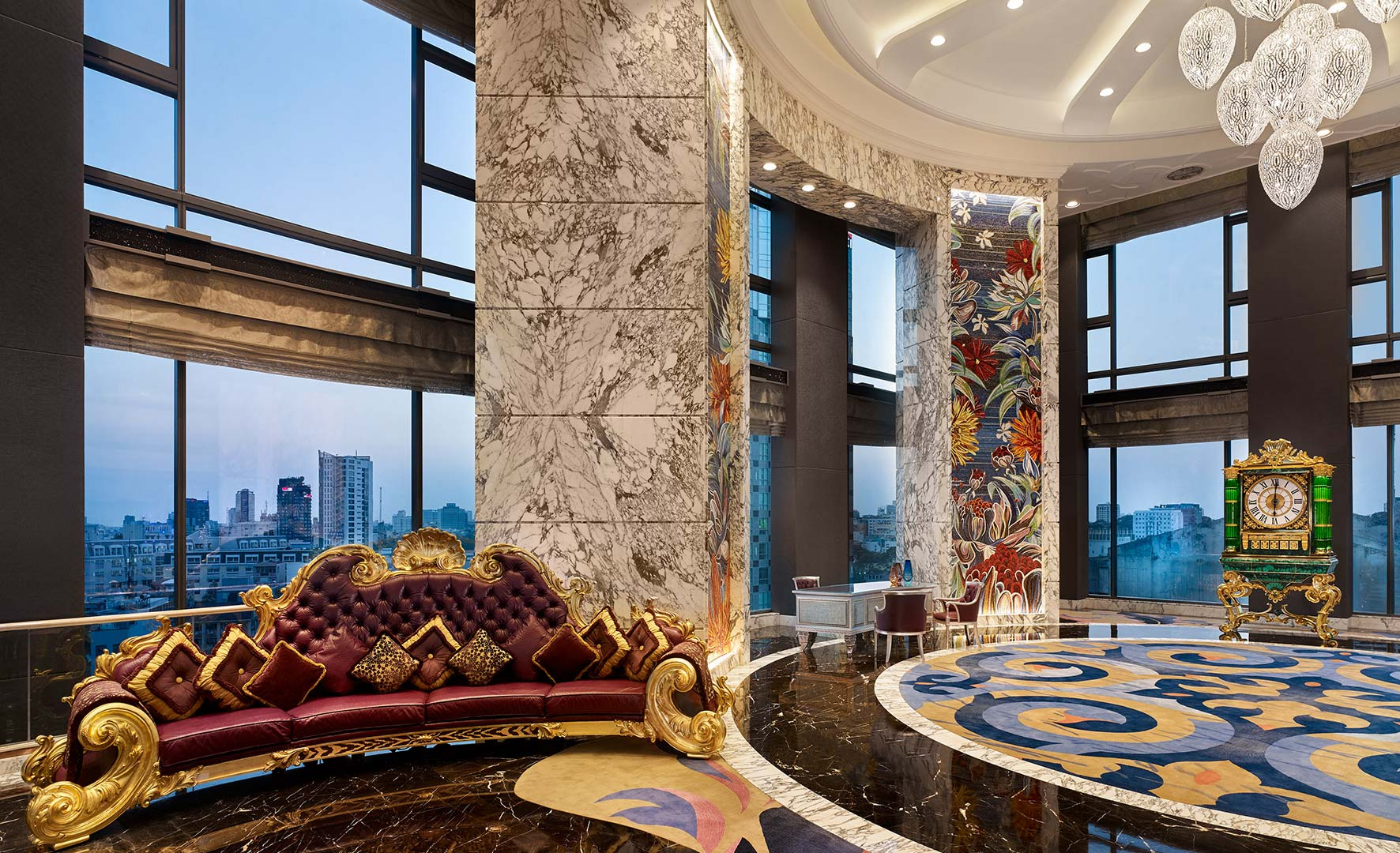 Housed in the landmark Times Square Building in the heart of District 1, the hotel was designed as a palatial, sky-high retreat for affluent travelers. The steel and glass high rise sits on Hue Boulevard close by to much of the city's notable attractions as well as high-end retailers on Dong Khoi street. Calling its aesthetic "unapologetic splendor," the modern property is a celebration of Italian artistry and craftsmanship.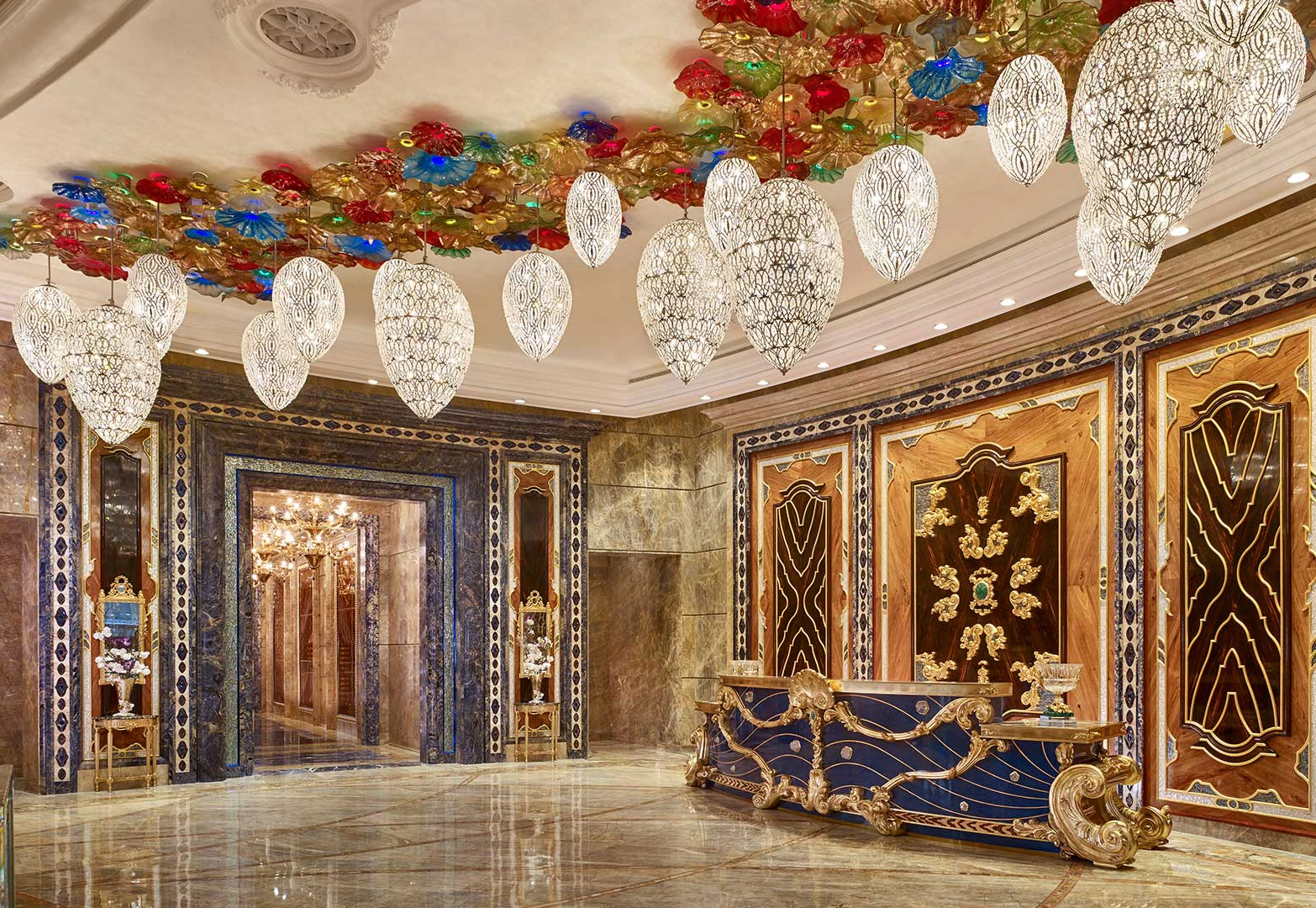 Inside, the property is all about larger-than-life pieces of furniture, decadent wall coverings and stately details. The lobby is decked out in bespoke art such as the oversized gold-and-malachite clock was commissioned from Baldi Home Jewels, VGnewtrend egg-shaped crystal lights hang in the entrance and a purple, ostrich-skin sofa and side chair by Colombo Stile decorate the stunning space.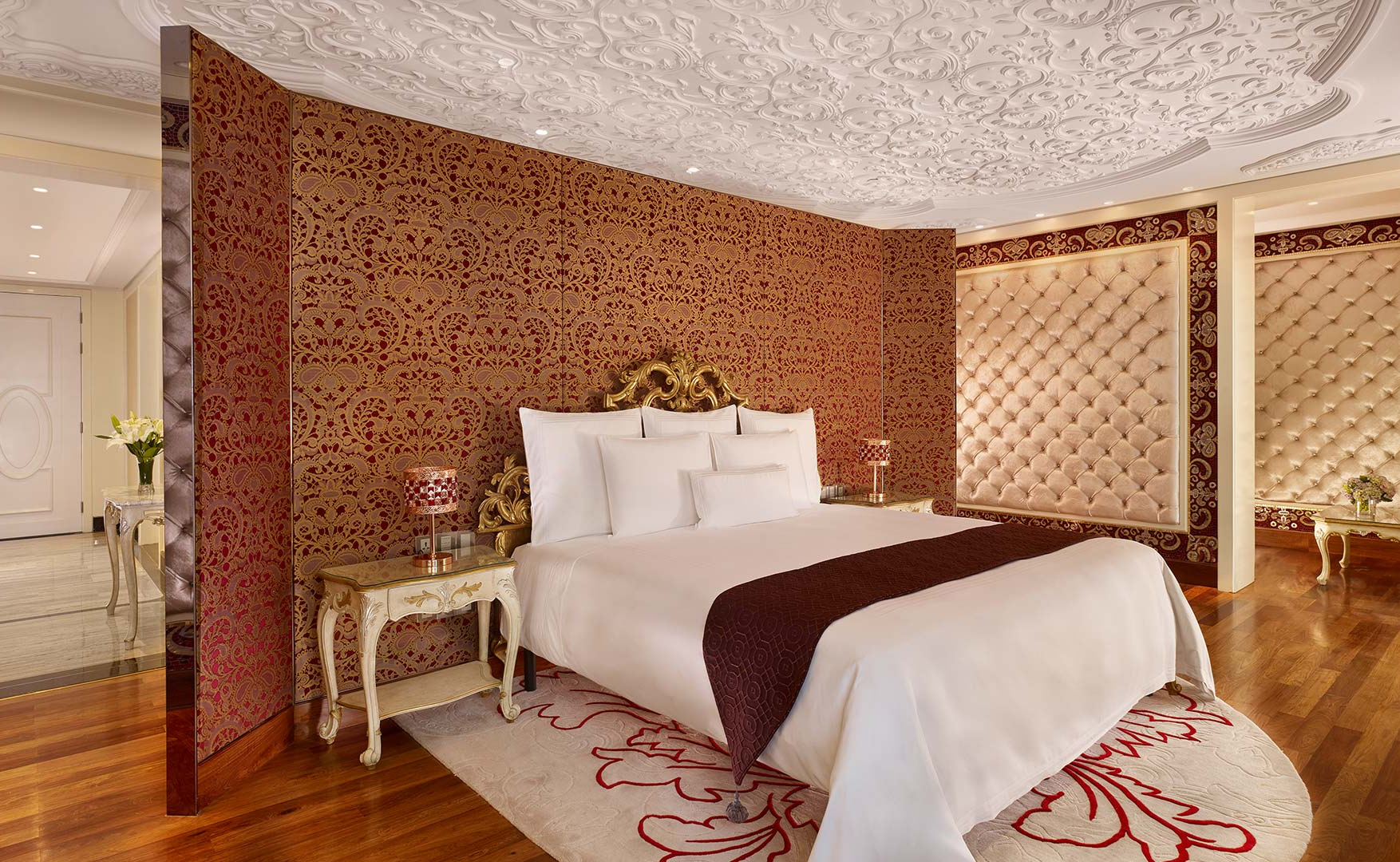 The Reverie Saigon's 286 guestrooms feature an eclectic style and range in size from 462 to 3,396 square feet. Eleven categories of suites are on offer and come with separate living and sleeping areas, master baths with soaking tubs and showers and the bi-level Saigon and Reverie Suites include a guestroom and butler's pantry with separate entrance. Room furnishings are designed by Colombo Stile, Giorgetti, Visionnaire and Provasi. All suite-level rooms come with dedicated butlers and access to The Reverie Lounge which serves complimentary meals throughout the day, afternoon tea and cocktails. And no matter which category you choose, all guestrooms come with floor-to-ceiling windows and either beautifully-designed mosaics or Italian silk wall covers.
Those who prefer a more residential-style accommodation can book one of the hotel's 89 full-service apartments which are accompanied by access to the hotel's services and amenities. The Reverie Residences come in one- and two-bedroom options and include kitchens, 24-hour guest service, a private entrance and a Residence Lounge designed by Giorgetti.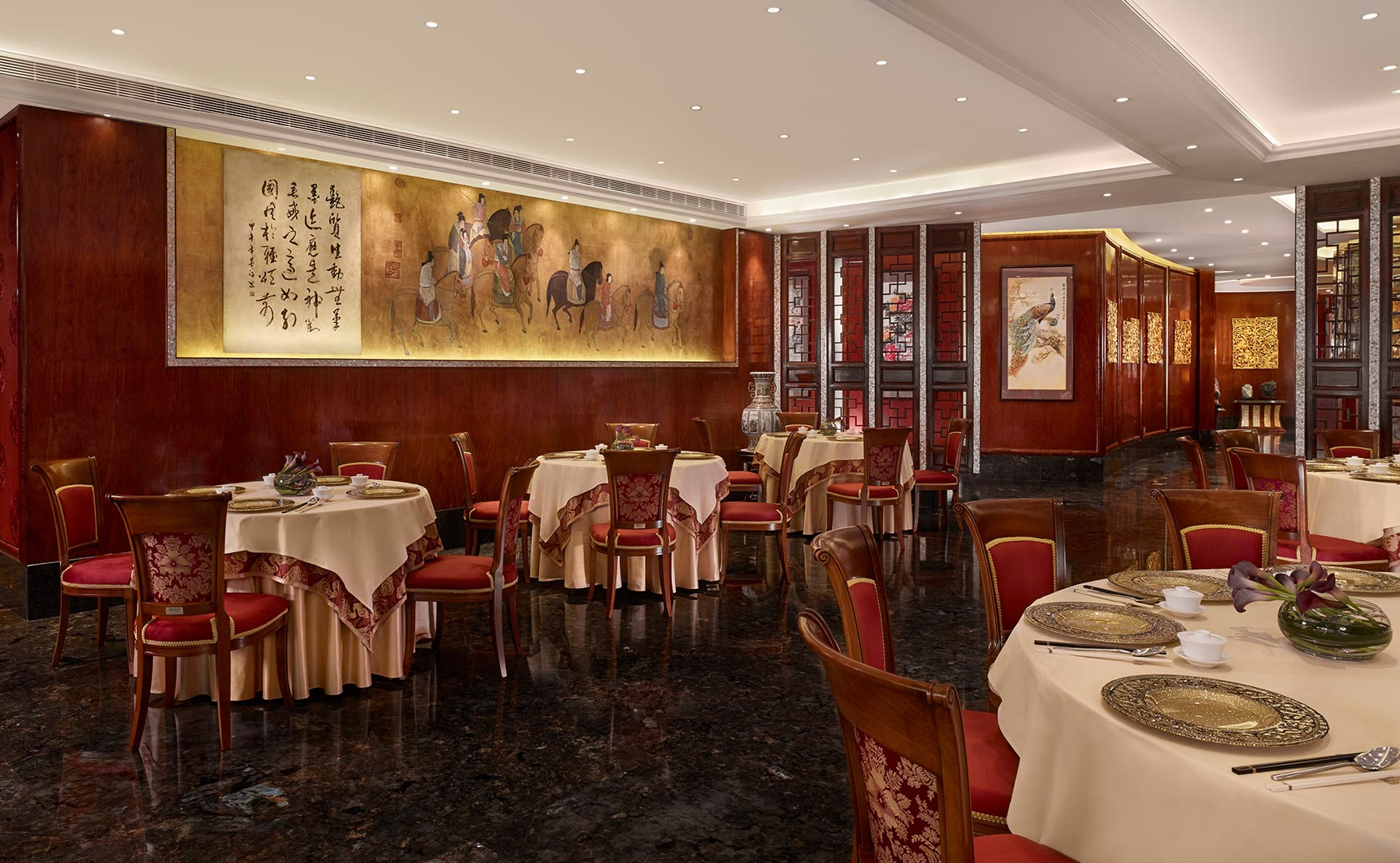 Of the five restaurants on site, four are Italian and helmed by Executive Chef Giovanni Parrella. The fifth, The Royal Pavilion, serves fine Cantonese cuisine with dishes such as dim sum, Peking duck and the restaurant's signature crispy tower of deep-fried shredded taro and peanuts. The mosaic-walled eatery also features nine private dining rooms.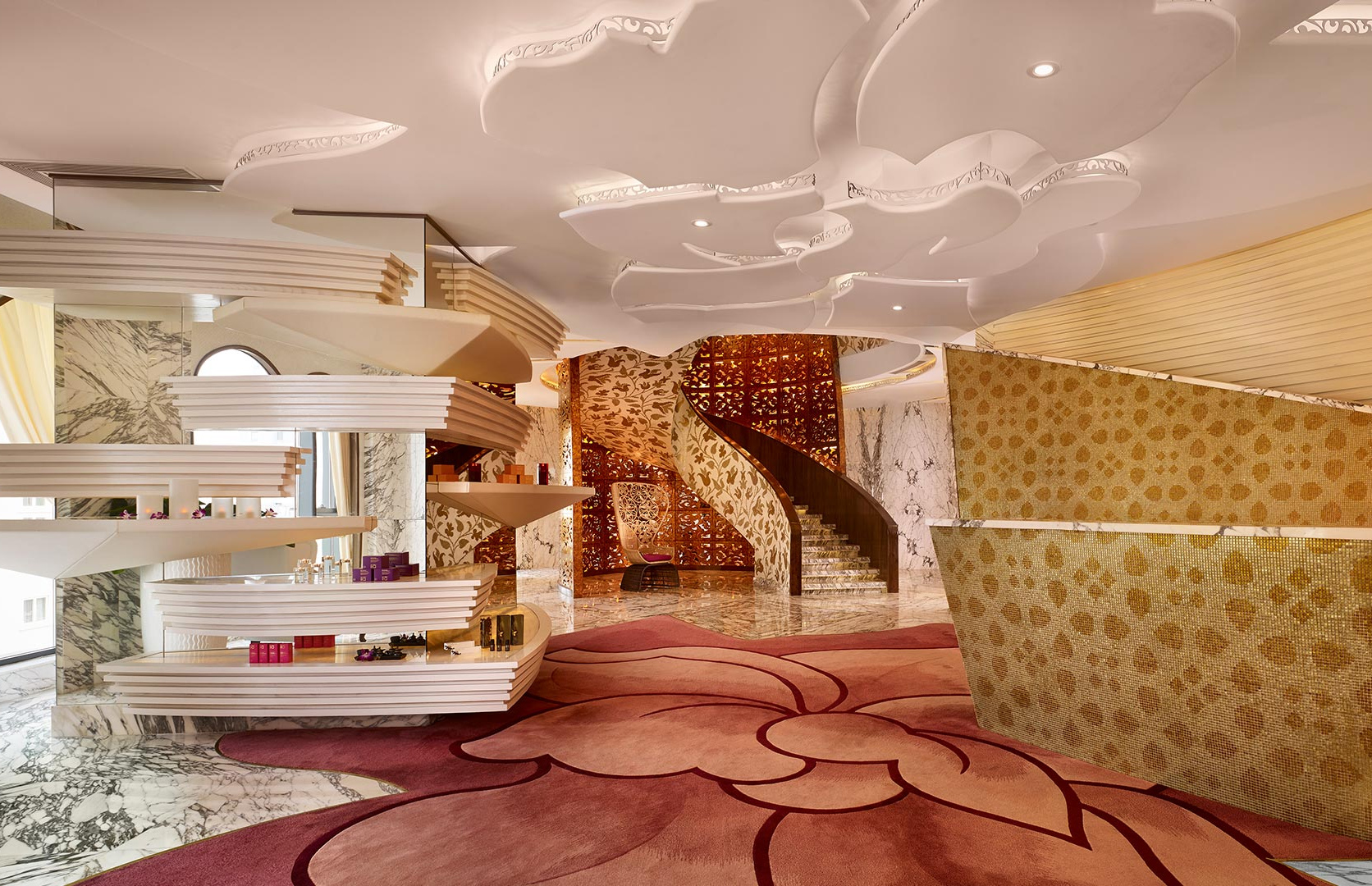 The hotel's pied-à-terre, however, is its two-story spa spanning 3,937 square feet of space. The facility's menu is centered on holistic therapies as well as Southeast Asian spa traditions and Western-inspired aromatherapy treatments. Elegant and chic, the spa's interiors include a beautifully-designed stairway decorated in a floral mosaic pattern by Sicis and a ceiling installation showcasing an abstract interpretation of flower petals. There are 10 treatment rooms, a beauty salon, fitness center and separate men's and women's steam and sauna facilities.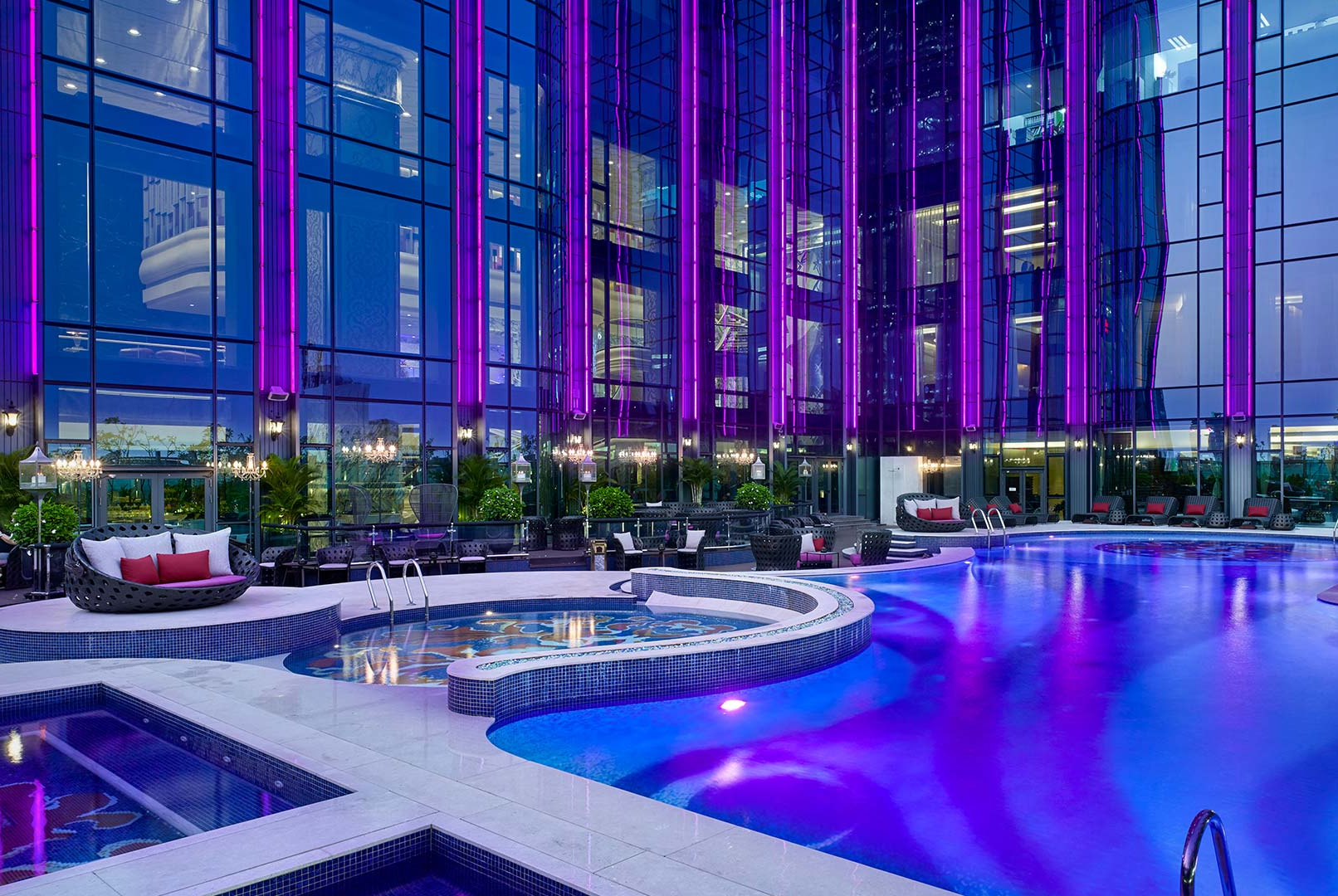 Every inch of this property is lavish and we're not sorry about loving it. Sometimes in-your-face luxury is just what we're looking for; don't worry, we'll book an eco-friendly hotel on our next trip. Rates start at $370 a night.