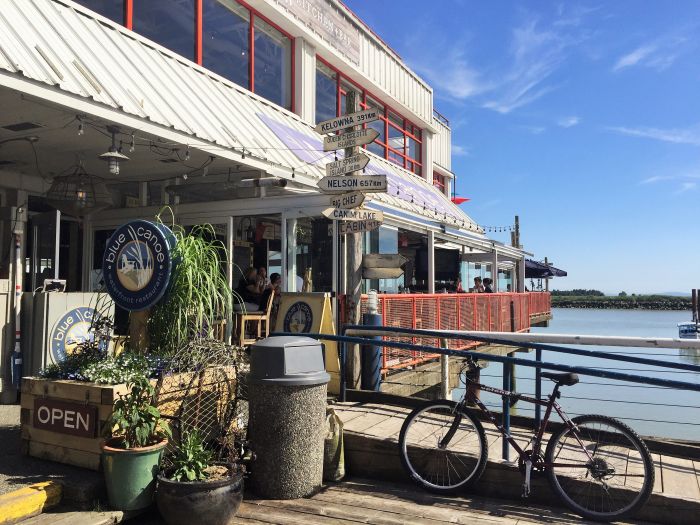 Photo Credit: Cynthia Dial
Typically one doesn't seek out airport hotels for a stay, but in the case of Fairmont Airport Vancouver, an exception is advised. No, it's not opposite day; and yes, you read that correctly.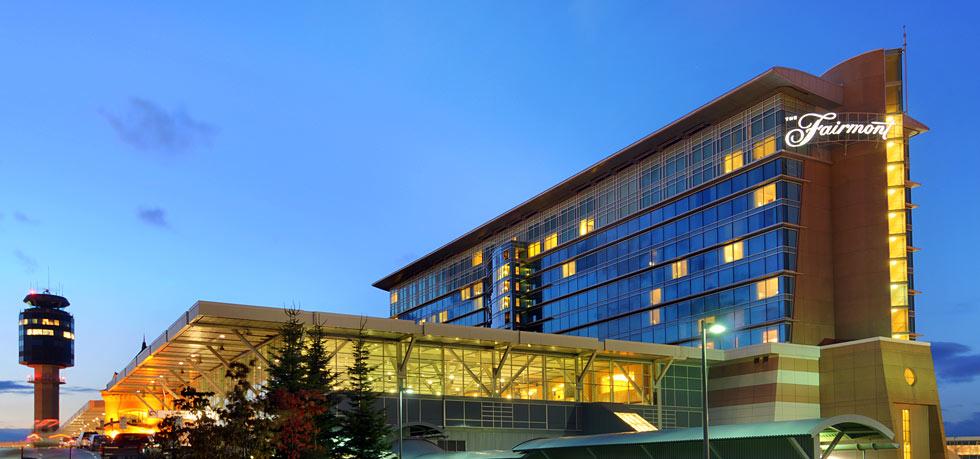 Photo Credit: Fairmont Vancouver Airport
Let me explain. Try to imagine the back-in-the-day excitement of air travel, the kind of exhilaration embodied by Leonardo DeCaprio's character in the movie Catch Me If You Can. This is the kind of experience Fairmont Airport Vancouver promises.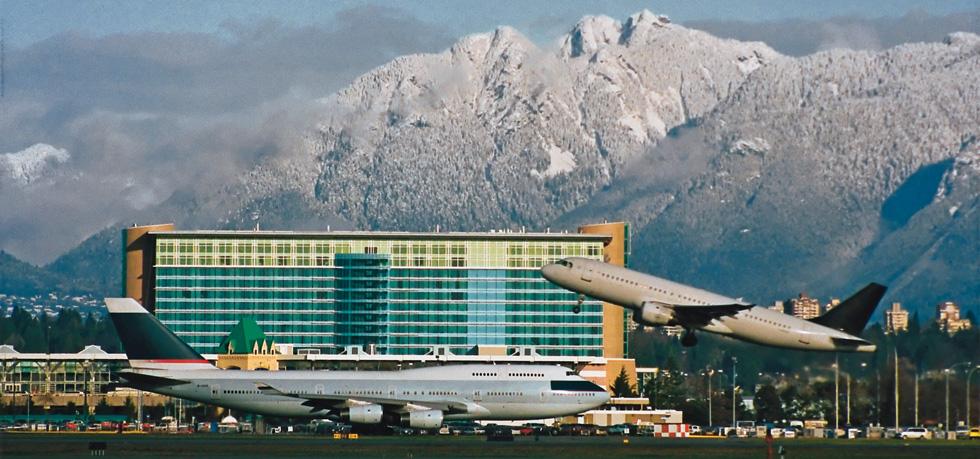 Photo Credit: Fairmont Vancouver Airport
Sitting adjacent to the gates and atop the runway, the hotel entrance is an escalator away from the U.S. departures terminal. Don't rush to the room – simply nestle into a comfy leather lounger situated next to each floors' elevators – all overlooking the airport's runways and its ensuing activity from floor-to-ceiling windows of this soundproofed hotel. However, if a room visit is the choice it's still possible to immerse into your on-the-runway setting using the YVR Plane-Spotting Guide (an in-room airplane reference pamphlet), which helps determine if a plane on approach (or takeoff) is a Boeing 787 or an Airbus 777-200, for example.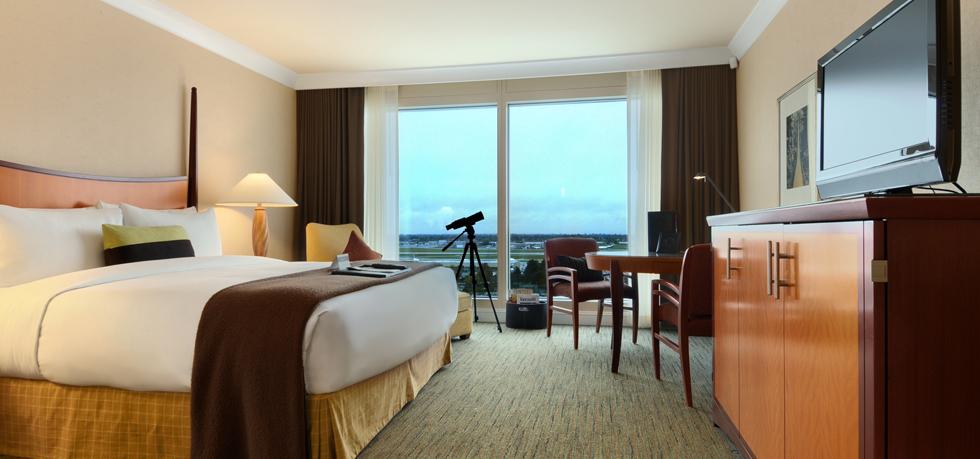 Photo Credit: Fairmont Vancouver Airport
Impressive details of this four-star, AAA/CAA Four Diamond Fairmont property include an indoor pool, health club and spa and an award-winning, overlooking-the-runway fine dining restaurant called Globe@YVR that offers up such delicious treats as cinnamon donut French toast for breakfast and its signature beer bread and beet cured spring salmon at dinner. Adjacent to the restaurant, the Jetside Bar—a popular collecting spot for travelers and locals alike—features tasty tapas, innovative cocktails and live music every day of the week. In recognition of such rare airport amenities, Skytrax World Airport Awards has acknowledged Fairmont Airport Vancouver as North America's #1 Airport Hotel for the past four years.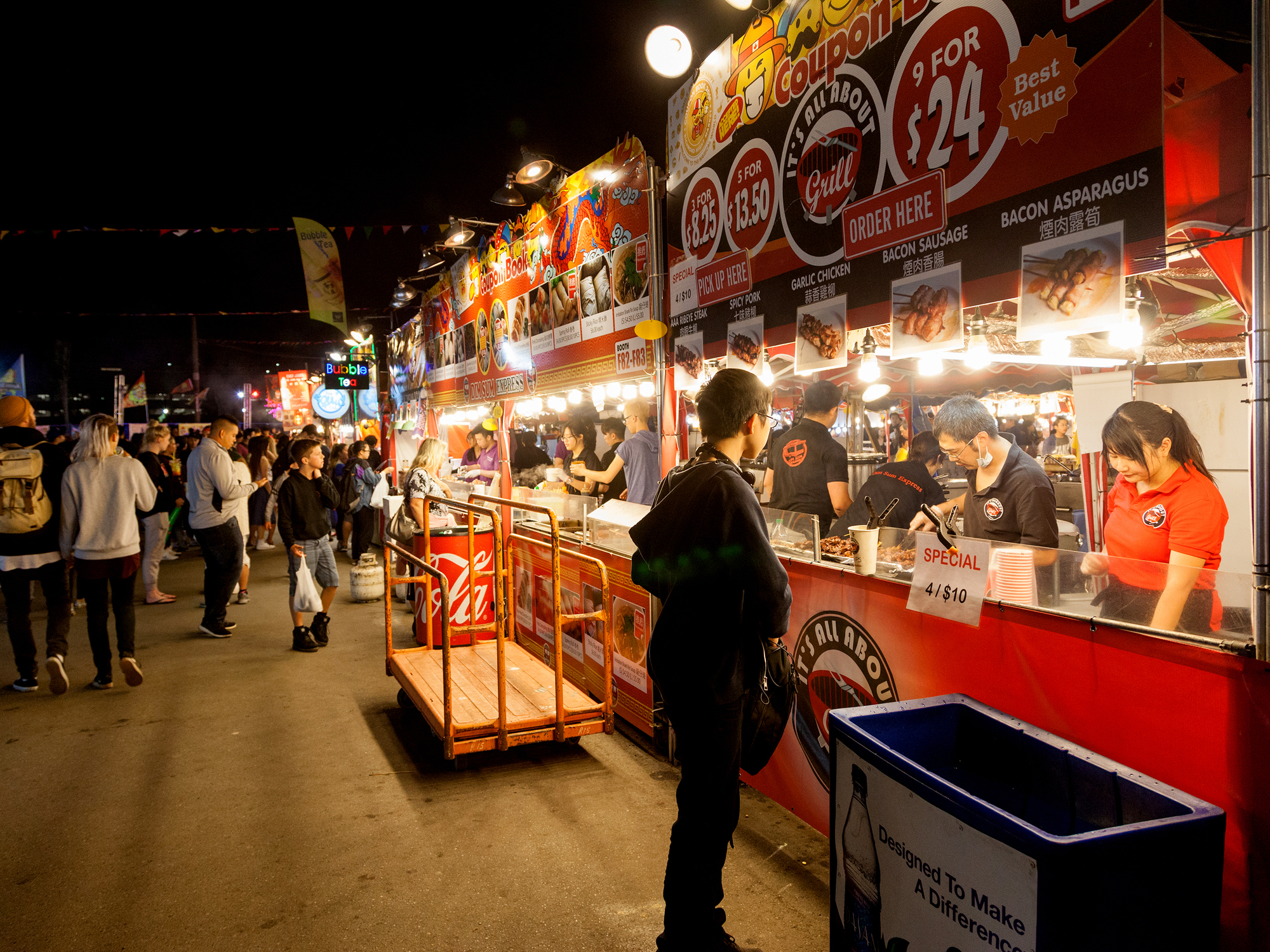 Photo Credit: Ronnie Chua / Shutterstock.com
As surprising as a recommendation is for a not-to-be-missed airport hotel, the suggestion to explore a city that most simply use as a thoroughfare to Vancouver is equally unexpected.
May I introduce you to Richmond? Twenty minutes from downtown Vancouver, 25 minutes from the U.S. border and site of the Vancouver International Airport (YVR), Richmond is home to Canada's first McDonald's, the 2010 XXI Winter Games' Olympic Oval speed skating venue, a rich tradition of night markets and the historic seaside village of Steveston, whose wharf showcases a collection of fish restaurants serving the freshest of food and the finest of views of the Fraser River.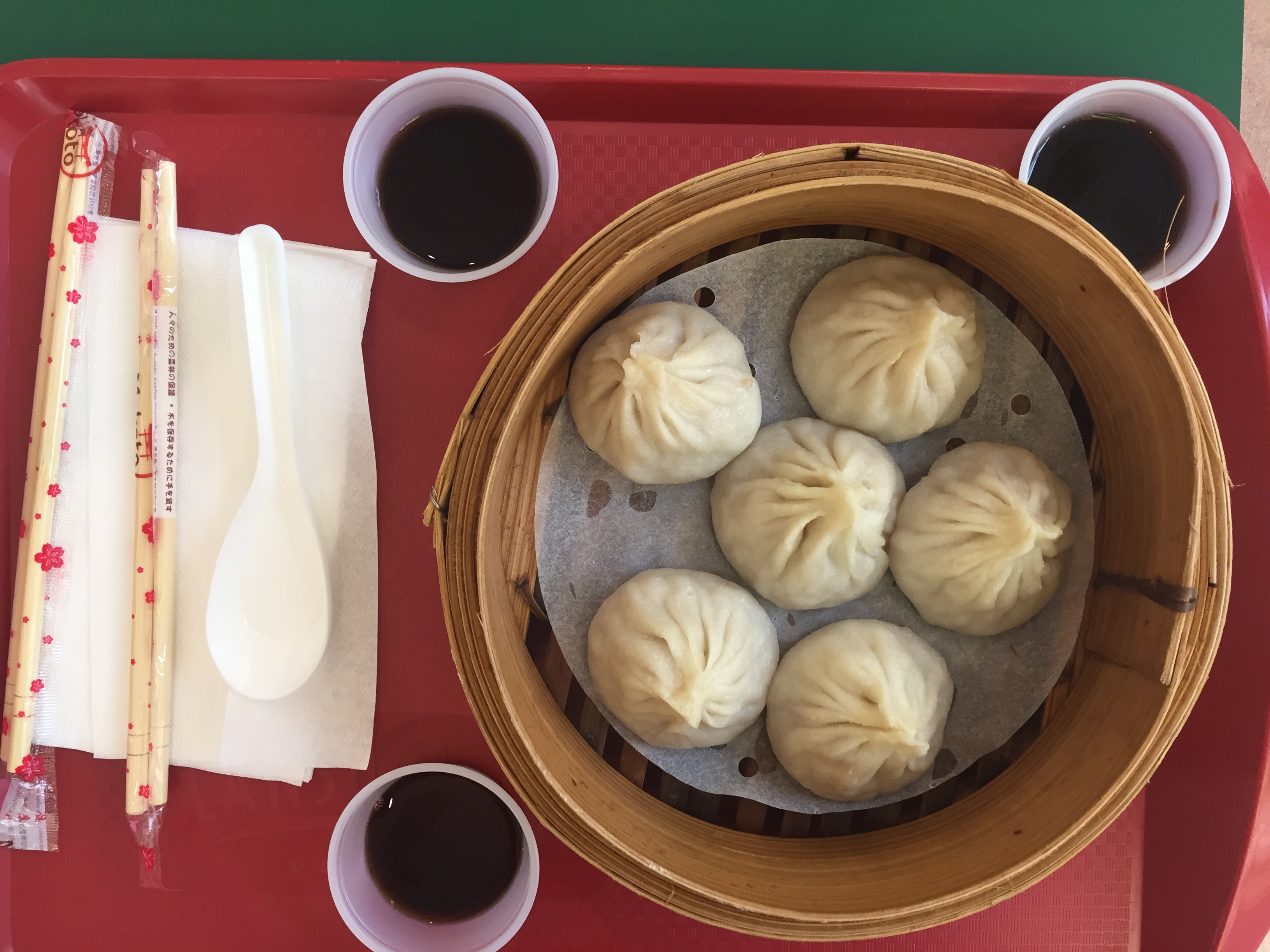 Photo Credit: Cynthia Dial
However, it's the ethnic makeup of this city of 214,000 (65% Asian; with one-half of its total population Chinese), coupled with its 800 restaurants (approximately 400 serve Asian cuisine), that serves up Richmond's tastiest amenity—the Dumpling Trail. Conceived in August 2016, this self-guided culinary route is comprised of more than 20 eateries that offer homemade dumplings representative of China, Japan, Korea and Hong Kong. Though all are vetted by Tourism Richmond (the brochure may be acquired through the agency and at some local hotels) and all are selected for their superior food quality and the inclusion of English speakers, I admit to favorites.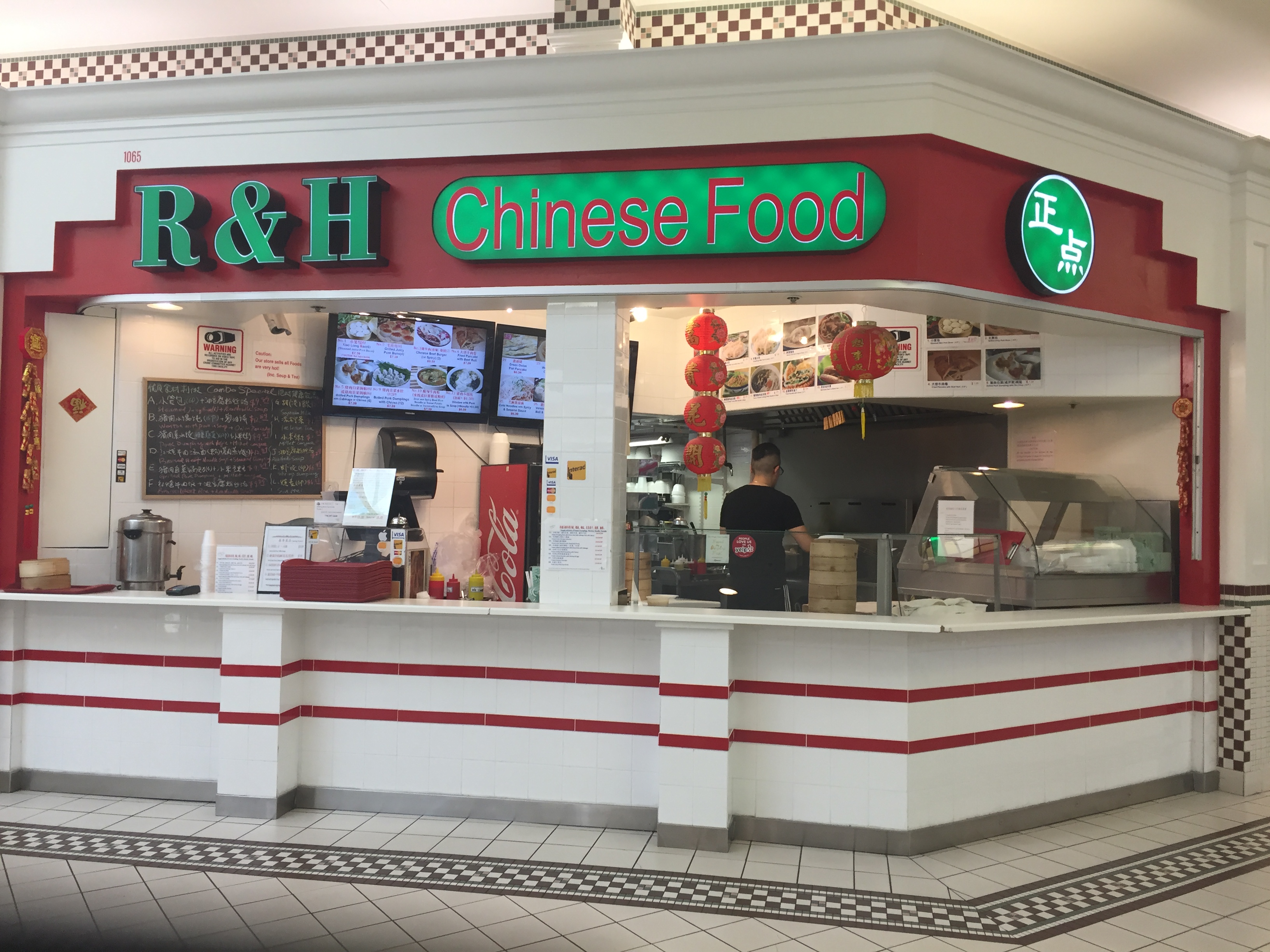 Photo Credit: Cynthia Dial
Empire Seafood Restaurant was bustling with business, even at 1:30 p.m., despite its 3:00 p.m. closing (it reopens for dinner at 5:30 p.m.). Not to be missed menu items include deep fried duck and mashed taro pastries, steamed shrimp dumplings, steamed pork dumplings, steamed mushroom dumplings and steamed egg yolk buns. But the pièce de résistance is found in a food court in Lansdowne Centre, a standard shopping mall. Here R & H Chinese Food is known for its xiao long bao (soup dumplings), delicate but oversized Hershey's Kiss-shaped dumplings filled with piping hot chicken broth-based soup. It is only understandable that Richmond is known as "the Mecca of Asian food."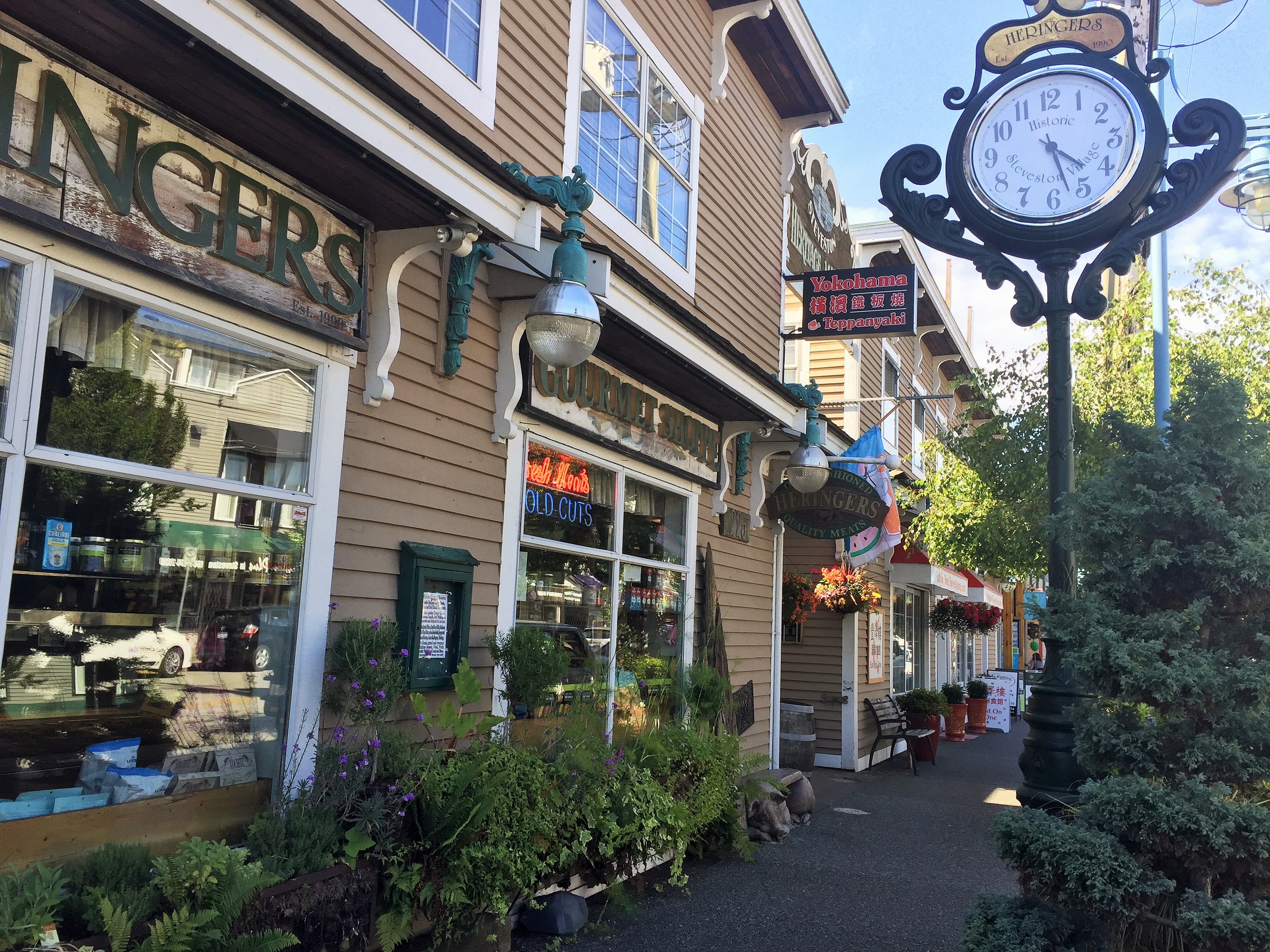 Photo Credit: Cynthia Dial
So, if your plans are only to transit through Vancouver, make new plans. Transform your overnight into a delightful and delicious visit to North America's closest cousin to Asia—Richmond.