Photos Credit: The Marylebone Hotel
Enjoy a Weekend of Fun and Fitness at The Marylebone Hotel
The well-being and fitness scene in London is thriving with an abundance of healthy cafes, juice bars, restaurants, holistic spa days, gyms and yoga studios. It's rare though, to find a hotel that's specifically created an overnight package, in the heart of the capital, that's dedicated to supporting its guests health and fitness goals during their stay.
The Marylebone Hotel, part of the Doyle Collection has done just that, A Taste Of Wellness is aimed at business and leisure travelers who want to stay fit and maintain their health regime whilst away from home. In collaboration with the Third Space Gym, who have set up home below the hotel, the package includes a night in a luxury suite, a personal training session, access to any of their classes, a smoothie or juice from The Juicery delivered as a wake up call, and breakfast at the 108 Pantry.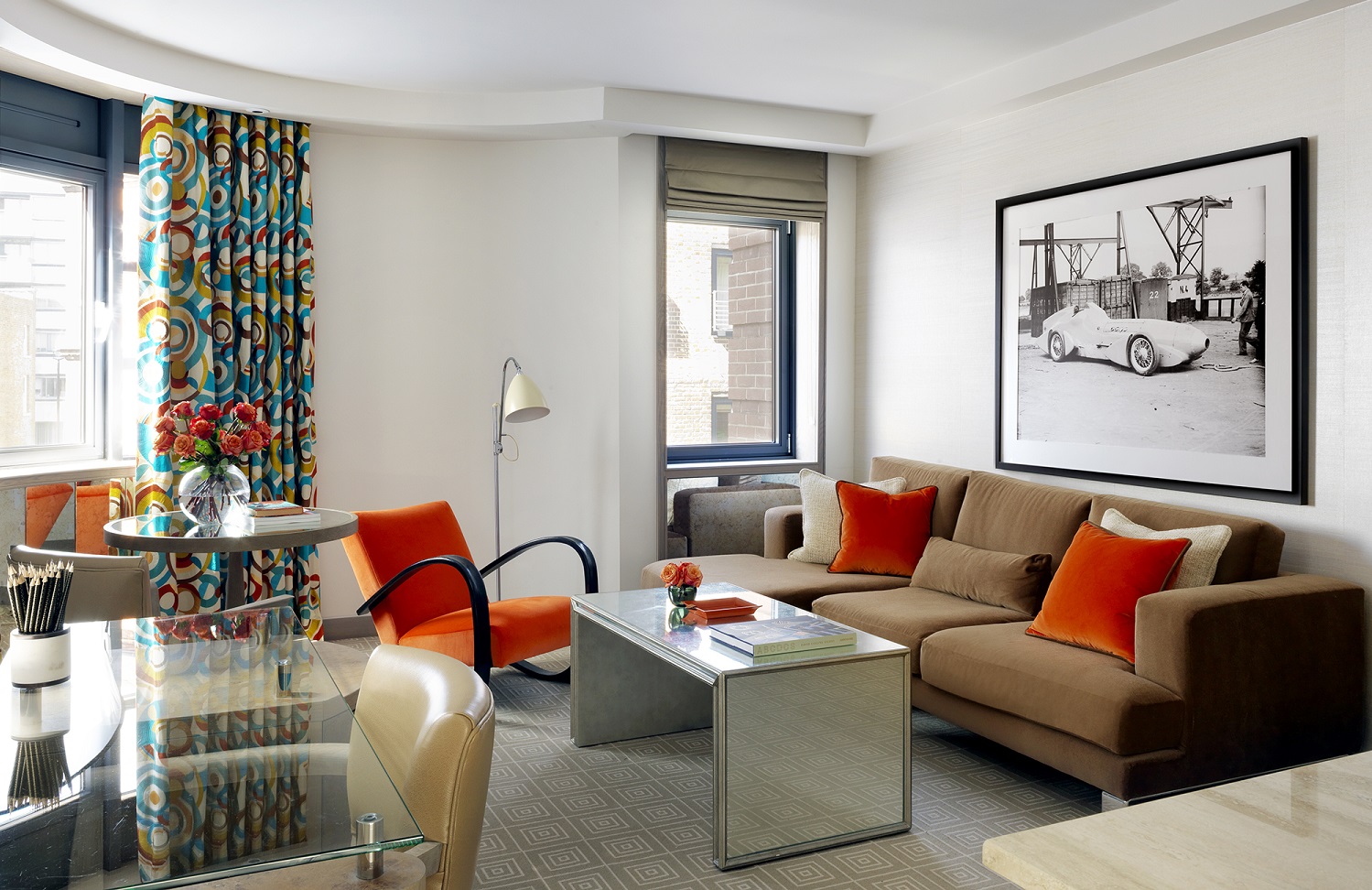 After checking into the hotel, we got the first glimpse of our luxurious suite on the third floor, which felt a lot more like a penthouse apartment. Sleek, modern and impeccably designed, the rooms are inspired by 1920s London with Art-Deco-style materials, striking artwork, and flamboyant and brightly colored furniture and lighting. The bay window overlooks the pretty streets and nearby church. All suites are located with easy access to the spa and gym with a separate lift.
The Third Space is one of London's premium, members-only health clubs and state of the art gym, spread over many levels and mezzanines, complete with climbing ropes, gymnastic rings, beams, bars, weight machines, spin area, dedicated free weights studio, stretch area and Powerplate Zone. After a quick warm up we started our one-hour, personal training session with Seb. Having previously attended one of their classes at the Balance Festival, I knew we were in for a hardcore workout doing circuits It was tough, but really energizing, and left us feeling elated and uplifted by the end.
Afterward, whilst my guest attended a yin yoga class, I was booked in for a deep tissue massage in the spa which was incredible. (My therapist really did a good job at relieving the tension and knots I carry in my back and shoulders.) After the massage, enjoy the spa's 59-foot, ozone–treated swimming pool, sauna and steam room. The attention to detail in the changing rooms is impressive, from salon-quality hair products and technology to the salon-inspired styling area.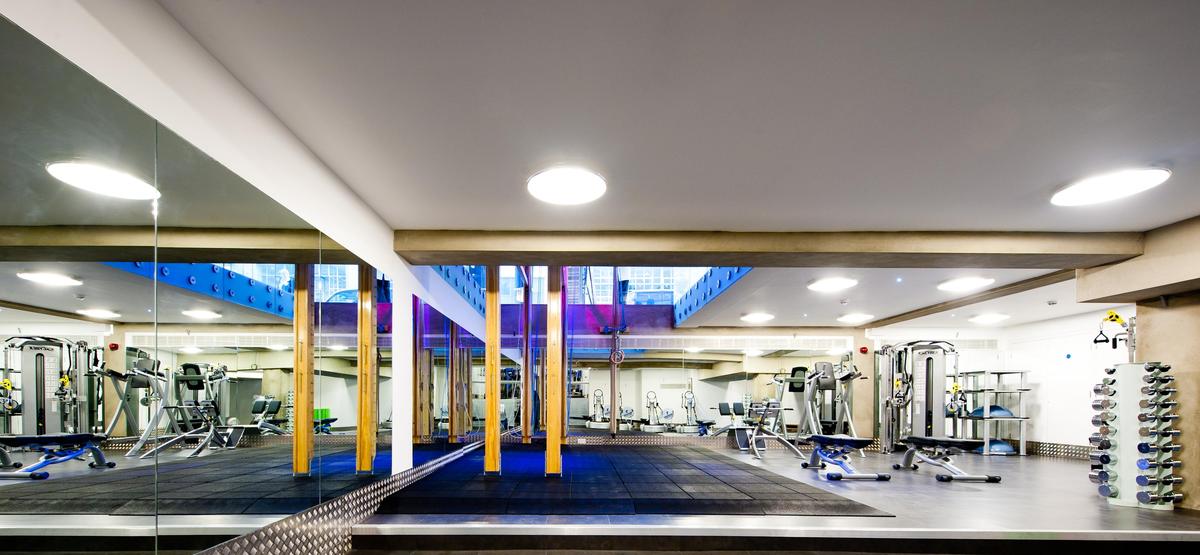 After a good nights sleep in the most comfortable bed ever, we were up early for more fitness fun at their 7:00 a.m. SWEAT X class, described as "the most effective way to define and sculpt your body in 20-25 minute interval training on the treadmill, combined with 20-25 mins of conditioning work using hand weights and pull up bars". A killer workout, but worth it as felt so great afterwards, and even better when our amazing green juice arrived from The Juicery. Sip on a number of their healthy concoctions combining the flavors and exuberant colors of celery, cucumber, apples, spinach, lime, mint and avocado. Founded by one of New York's hottest health experts, Cindy Palusamy, The Juicery's unique concept is focused around "expert goodness" and offers a wonderful menu using locally-sourced, organic ingredients with choice, delicious flavors and nutrition in mind. A perfect post-workout nourishment before coffee and an absolutely delicious breakfast at the 108 Pantry.
Your health doesn't have to suffer when you travel and neither do you have to settle on luxury and comfort. The Marleybone is a beautiful hotel that's modern, hip, fabulously located and leading the way in the wellbeing revolution. Don't forget to pack your bikini and your gym gear. A Taste of Wellness at The Marylebone package starts from £1,030 (approx. $1,362 USD) based on two people sharing including an overnight stay in a Luxury Studio Suite, personal training sessions (minimum 72 hour booking window), breakfast at 108 Pantry with Juicery juice and Juicery shot delivered to room as a wake up call.