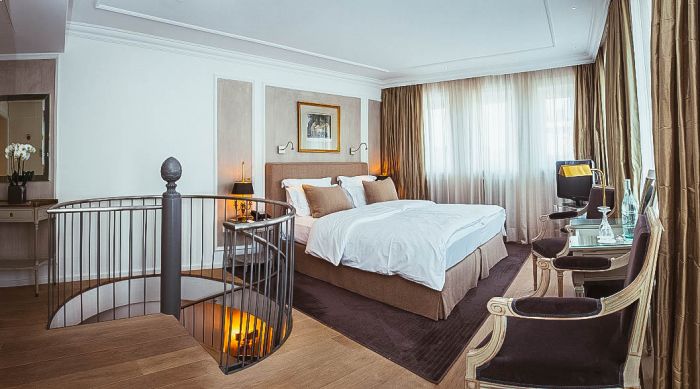 Hotel Munchen Palace
Tucked just around the corner from the English Gardens of Munich lies the luxurious Hotel München Palace. It's one of Munich's most impressive hotels in the city. The 5-star hotel provides guests an opulent oasis from the business of the popular European destination. Hotel München Palace's antique aesthetics and superb service will take you back in time to a feeling of that of the posh 20's. With its central location in the cosmopolitan city, you'll find Munich remarkable in its history, culture, cuisine and adventure.
Located within the Bogenhausen Quater, Hotel München Palace offers up 73 spacious rooms, including 10 beautifully designed suites. With a new wing to be completed this month, each detail has been individually decorated by world-renowned designers. Think elegant décor with a twist of modern artwork and amenities. The relaxed atmosphere here is filled with pleasant vibes while being surrounded by soothing neutral colors, soft lighting, and natural materials.
The entire property exudes a spirit of sophistication rooted in German culture. You'll discover exceptional fine dining at the Palace Restaurant which serves up classic German dishes such as Rinderkraftbrühe (liver dumplings) well as some trendy dishes such as their traditional take on Tatar that includes delicious pork belly cooked sous vide on roasted whole wheat toast.
Make sure to check out their hotel bar. Palace Bar makes the perfect place to unwind. You'll want to put your feet up and cozy up in this intimate setting. It has all the feels of a brisk winter evening tucked underneath a warm fireplace; a scene that's quite inviting. It's literally a hidden getaway in the middle of Munich. Go in for one of their homemade Afternoon Teas or spend the night sipping one some of their amazing handcrafted cocktails.
The staff offers its guests plenty to do. Try their "Picknick Package" which includes a two-night stay in one of their luxurious classic double rooms. The hotel staff arranges a day for you and a loved one to explore Munich by bike. You'll get to enjoy the city during its more glorious seasons. You'll get to find your own favorite little spot in the English Gardens and set up your picnic perfectly prepared by Hotel München Palace's kitchen.
Hotel München Palace is unquestionably one of Munich's most desired and luxurious hotels; with good reason. From the service to the outstanding dining options to the very fine details; this place has it all. So if an elegant oasis sounds like the perfect place to be after a long day exploring the city, well, you know where to go.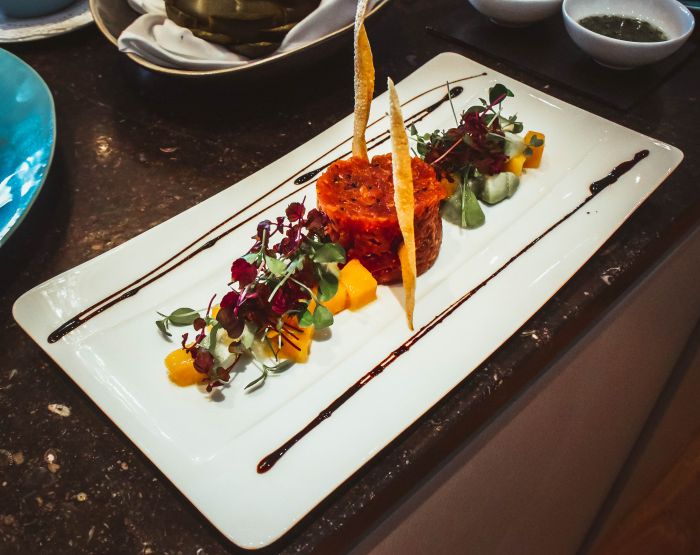 Hotel Muenchen Palace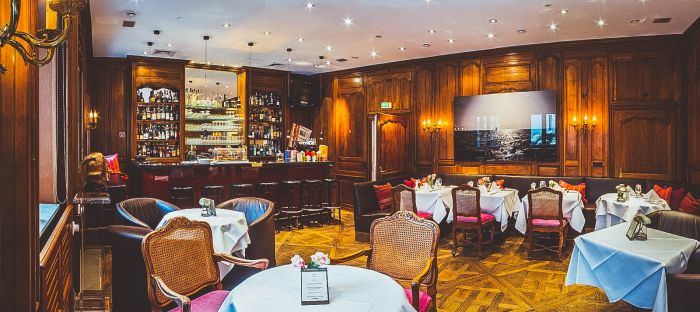 Hotel Munchen Palace