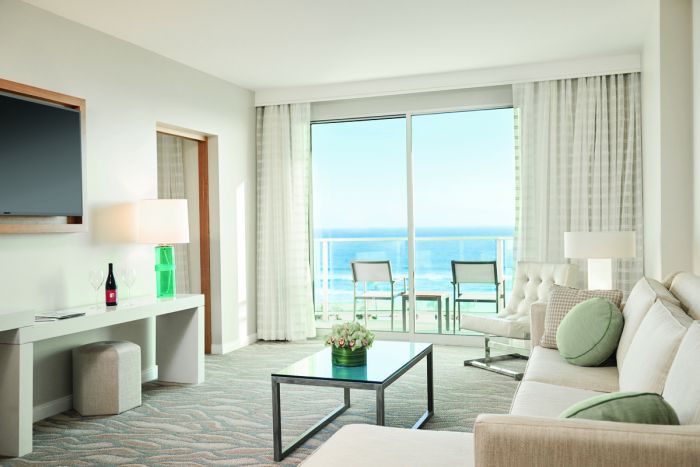 Courtesy of Pasea Hotel and Spa
The crashing of surf against pristine beaches in Huntington Beach California is enough to get anyone to enjoy the coast. Whether enjoying a walk down the pier or firepit on the beach at dusk with friends, Huntington is an idyllic escape in Orange County. Accentuating that escape is Paséa Hotel & Spa, a Meritage Collection resort steps from the beach.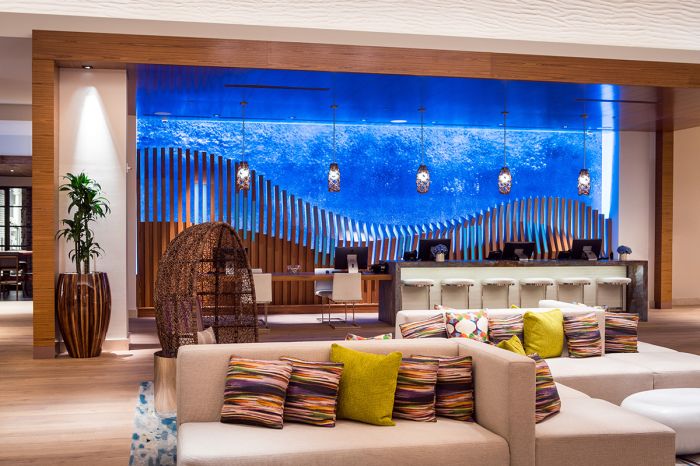 Courtesy of Pasea Hotel and Spa
Upon entering the chic lobby, guests already know they are in for a luxury treat. A beautiful pool deck, cozy coffee lounge, and stunning restaurant all stem from the lobby of the hotel. Included in your room stay is a taste from California- I enjoyed a 2013 Trinitas Mysteriama Zinfandel from Mendocino County red wine. Finish the bottle? Another is available in Blend Café coffee and gift shop for $54. Sipping my wine, my room overlooks the pool deck and Treehouse terrace and bar and I step out onto the patio to take in the view. Beyond the property the Pacific Ocean rumbles as I watch the sunset into the ocean.
Courtesy of Pasea Hotel and Spa
The rooms are chic and sleek. Appropriate California décor and artwork pepper the room for a comfortable yet classy feel. Guests looking to splurge can enjoy the One Bedroom Royal Suite or Penthouse overlooking the ocean with wrap-around balconies. Surfers can enjoy the use of the hotel's surfboard storage and a daily surf forecast on the front drive. Beach cruisers, chairs, umbrellas and beach towels are also covered in the $30 per room per night resort fee.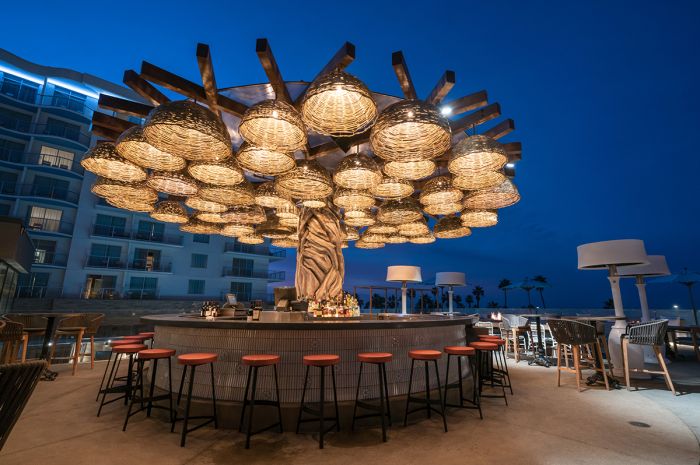 Courtesy of Pasea Hotel and Spa
The Treehouse bar is not to miss while on the property- the elevated experience a perfect hangout to watch the sunset and enjoy a cocktail. From menu items like the Drunk Monkey to Q-Cumber D-lite, fresh bites are also available on the bar menu. Downstairs, Tanner's restaurant is a fanciful wood-fired Southern California cuisine eatery. Seafood platters, Branzino a la Plancha, Roasted Salmon and Wood Grilled Vegetables pair excellently with California wines and a warm and inviting atmosphere.
Aarna Spa is a perfect respite from beach and pool activities, the tranquil space home to a private spa garden and eight treatment rooms. Other luxury amenities include a Beach Butler service and adjacent Pacific City shopping and dining.
Huntington Beach has evolved a lot in recent history, without losing its Surf City USA character. Luxury brands and offerings only further the amiable friendliness of this stunning beach town, with luxury service elevating the offerings throughout. Paséa is a fantastic stay in SoCal, for relaxing beachside or pampering yourself for a special occasion. Rates and reservations at: http://meritagecollection.com/paseahotel/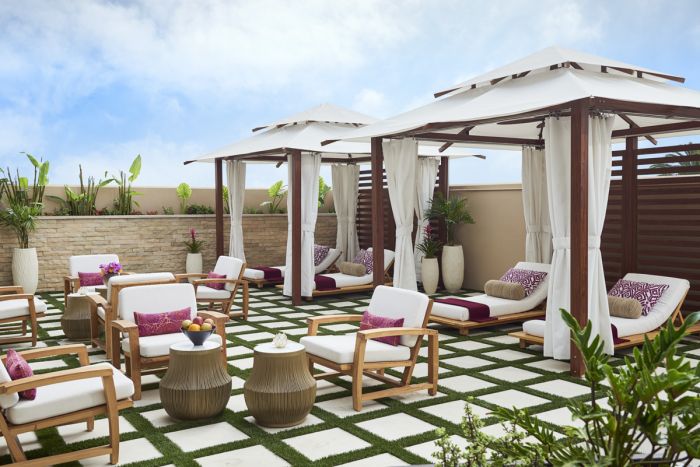 Courtesy of Pasea Hotel and Spa
Aarna Spa Garden
Courtesy of Pasea Hotel and Spa
Ocean Front King Room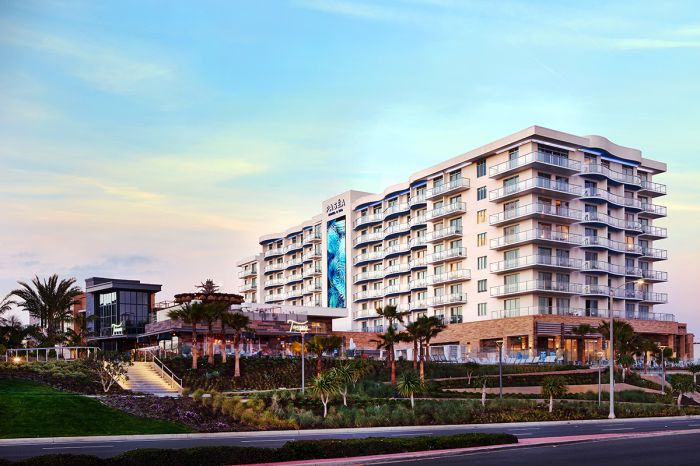 Courtesy of Pasea Hotel and Spa
Exterior of Paséa Hotel and Spa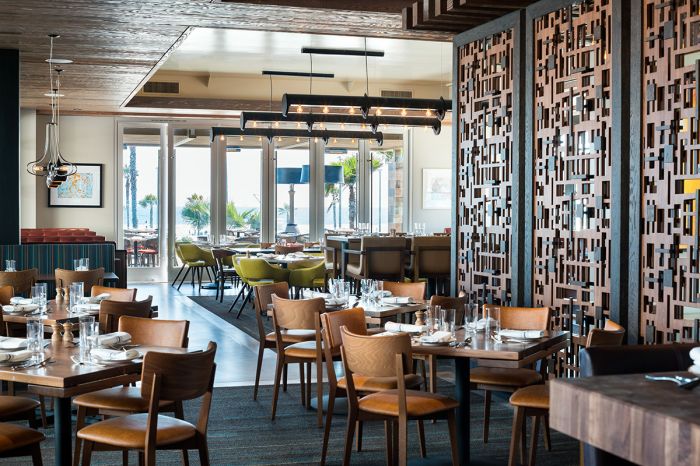 Courtesy of Pasea Hotel and Spa
Tanner's Restaurant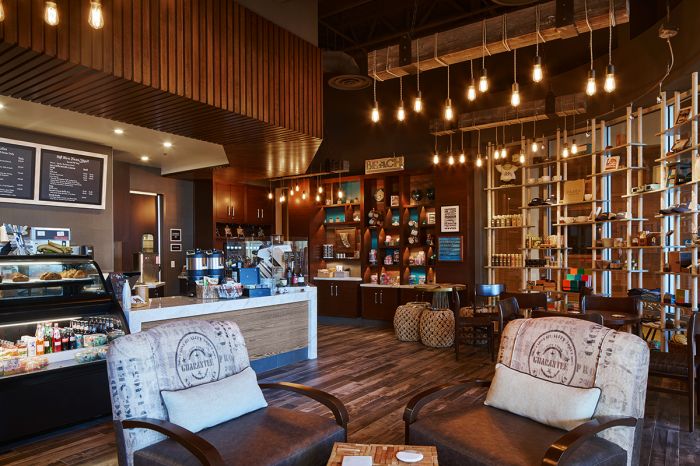 Courtesy of Pasea Hotel and Spa
Blend Coffee Bar