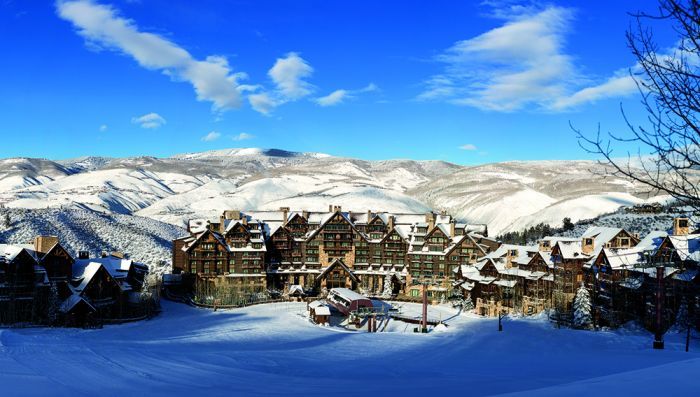 Courtesy of Ritz-Carlton Bachelor Gulch
There's something about snow; the wintery magic as sparkling crystalline masses fall, especially when approaching a welcoming resort. Fat, beautiful flakes greeted us as we pulled up the drive of The Ritz-Carlton Bachelor Gulch, a warm glow beaconing from within the lobby with the promise of a wood-fueled fire, a hospitable smile from the front desk, and eventually, throwing your bag into the corner and collapsing in a pillowy cloud of a bed in the mountains of Colorado.
Looking from the balcony of our room, the solid wooden beams are a perfect framework to the slopes beyond; the resort's own ski lift smoothly transporting guests up the snow-covered peak, outlined by aspen and pine trees laden with freshly-fallen powder. The scent of smoke from the outdoor fireplace wafting through the air, the flakes continue to fall as we make our way to the Club Level Lounge.
Complete with several snacks throughout the day, artfully constructed appetizers, cold and hot options, and colorful desserts pepper a daily menu for Club Level guests. Balconies open up to views of the valley, opposite of the mountain and a comfortable indoor seating area is a cozy space to warm by the fire or chat with new friends. Club Level Rooms are also appointed in a fresh color scheme, with airy blues and greys a departure from the expected dark, rustic woods found elsewhere on the property.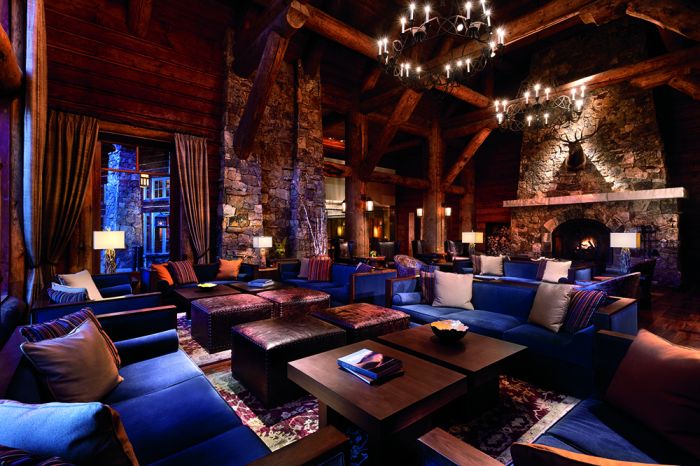 The Great Room is a gathering spot for guests
The Great Room is a communal area right off the lobby, a space to meet with family before hitting the slopes, play a board game (of which there are many readily available—when was the last time you saw teenager more interested in participating in a board game than their phone? It's common here), or a mid-day respite to re-fuel or enjoy an après ski. An outdoor patio and bar adjacent to the outdoor pool and aspen-lined Jacuzzi is a popular spot on the mountain, as is the firepit where gourmet marshmallows are impeccably roasted for a S'More that will have everyone asking for more.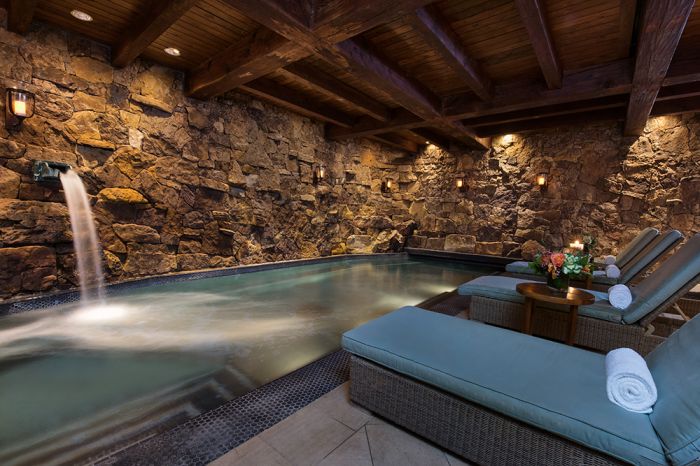 Courtesy of Ritz-Carlton Bachelor Gulch
The spa at The Ritz-Carlton, Bachelor Gulch is arguably one of the best in the Vail Valley. Complete with co-ed grotto, with naturally-hewn rocks jutting from the walls and water features massaging away ski-sore muscles, the men's and women's spaces also boast Jacuzzis, cold plunges, steam rooms and saunas. In a surprising twist, the men's facilities are extremely popular, due to the ski resort steps from the prime slopes of Bachelor Gulch and the water circuit an optimal opportunity to soothe sore physiques, while the women's side is more treatment-oriented and mellow. Signature offerings such as the Miner's Mineral Mud Bath, Alpenglow treatment, and Black Diamond Facial lend themselves to spa retreats, accentuations to hotel stays or therapeutic care in the mountains.
WYLD is not to be missed on the property. The fine dining establishment is a stunning backdrop architecturally and with interior design as splendid as the striking food found within. Table Snacks, Today's Farm, Sea & Land, Grains and Things, Birds & Game, and Things To Share are all headers to lavish dishes such as confit Spanish octopus, ahi cones (a JustLuxe must try), Snake River wagyu short rib, venison loin and wood roasted carrots. Cocktail selections such as the "Pearfect" Mountain martini and Fresh Tracks martini pair with an extensive wine list, and to top off the experience: gorgeous desserts are almost too beautiful to eat but we invite you to dive right in for surprising favorites such as the Textures of Apple that incorporate apple crisp, apple sorbet, raspberry foam and dulcey.
Skis or snowboards are rapidly relocated from vehicles to the ski valet, an on-site service warming boots and placing skis and boards on-mountain primed and ready for a great day of snow. Or, guests can call ahead and rent gear from the on-site ski outfitter. After a day of hitting over 1,800 acres of skiable terrain in Beaver Creek, the concierge will clean and store equipment, warm and ready for the next adventure.
The Ritz-Carlton, Bachelor Gulch is a 4-diamond stay in the mountains of Colorado guests won't soon forget. Whether enjoying a relaxing vacation, a family getaway, a corporate retreat, or over-the-top celebration, the Ritz-Carlton delivers. For rates and reservations, visit The Ritz-Carlton Bachelor Gulch.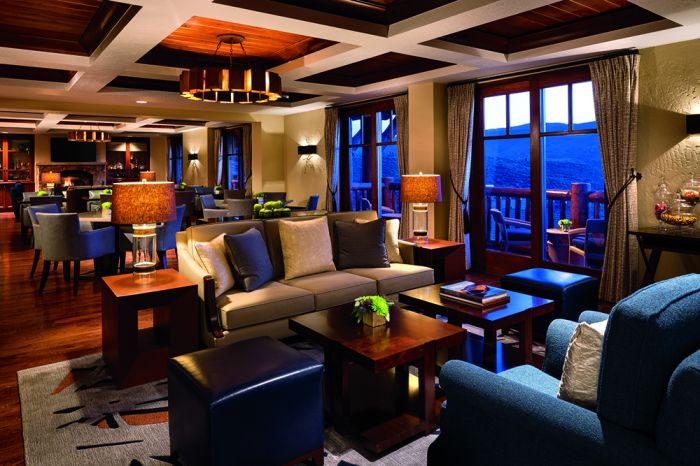 Courtesy of Ritz-Carlton Bachelor Gulch
Club Level Lounge has excellent service and delicious bites throughout the day.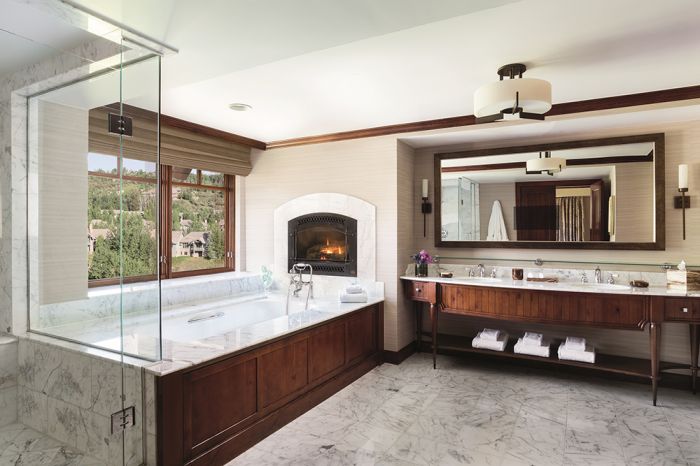 Courtesy of Ritz-Carlton Bachelor Gulch
With a fireplace and a view, guests may not want to leave the tub at all.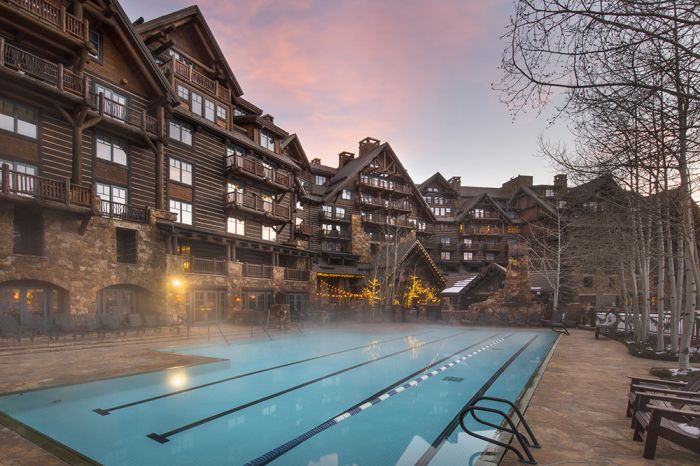 Courtesy of Ritz-Carlton Bachelor Gulch
Adjacent to the mountain, the pool and hot tubs are an exceptional outdoor experience.
Courtesy of Ritz-Carlton Bachelor Gulch
WYLD is a must try while on property.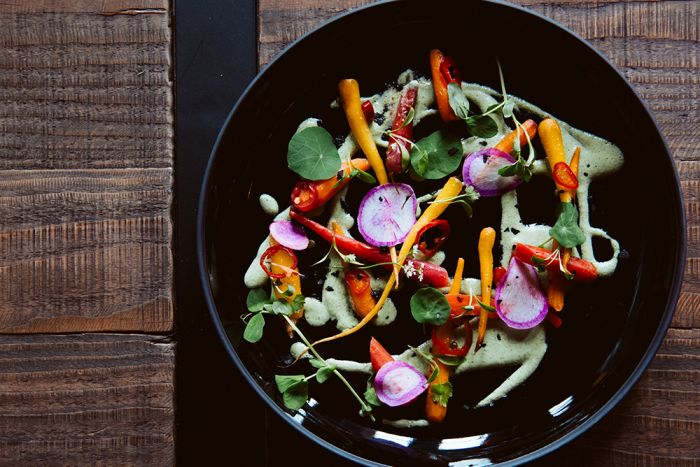 Courtesy of Ritz-Carlton Bachelor Gulch
Colorful, seasonal dishes at WYLD.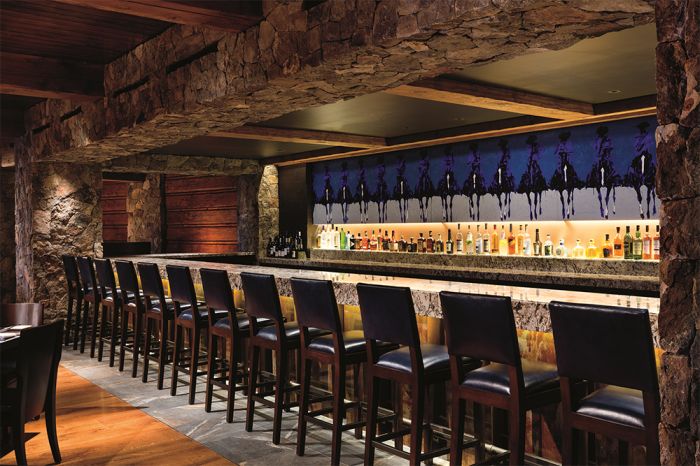 Courtesy of Ritz-Carlton Bachelor Gulch
For a more casual experience, Buffalos is a great palce to grab a bite or enjoy a drink.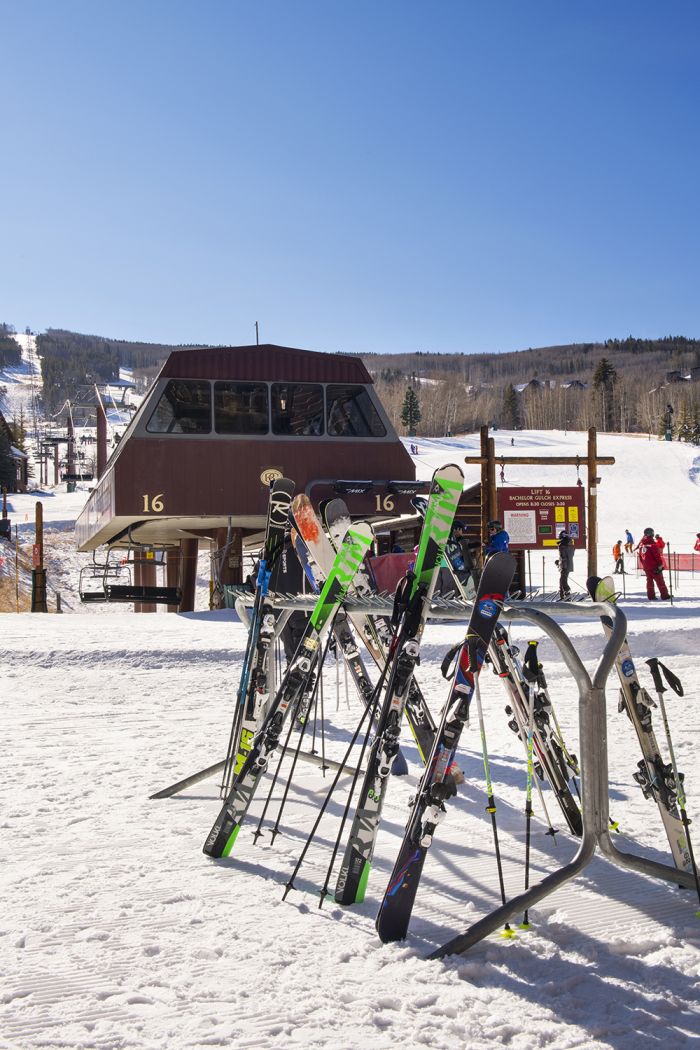 Courtesy of Ritz-Carlton Bachelor Gulch
Skis ready and waiting for guests to hit the slopes.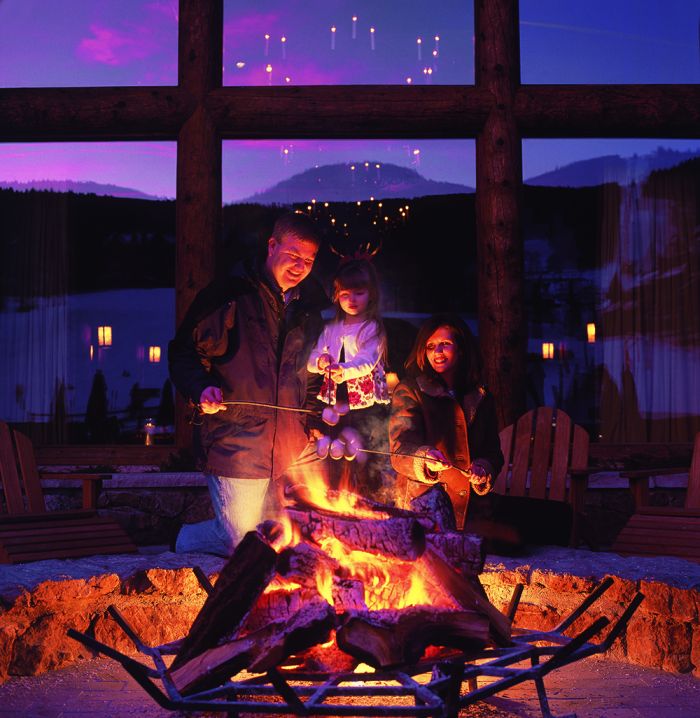 Courtesy of Ritz-Carlton Bachelor Gulch
Roast your own marshmallows over the fire.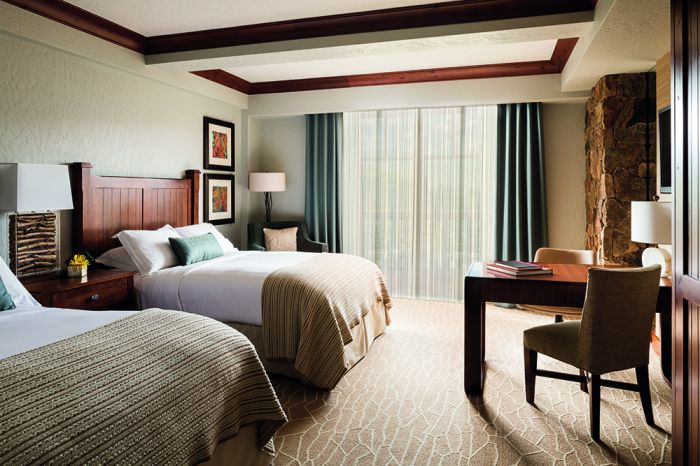 Courtesy of Ritz-Carlton Bachelor Gulch
Beautiful rooms overlook the slopes.