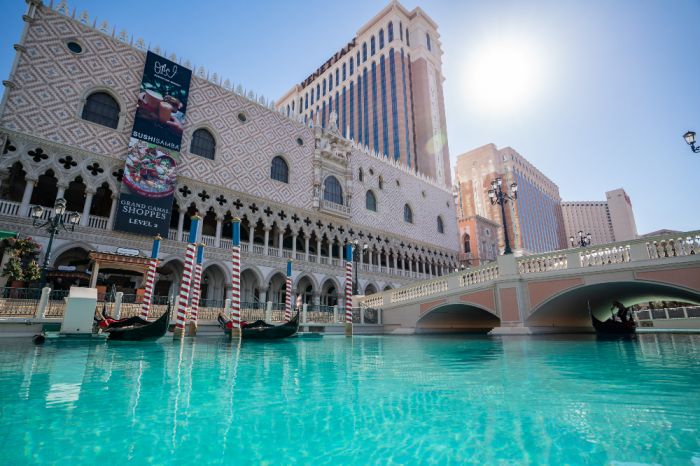 (credit: courtesy of The Venetian Resort Las Vegas)
Encompassing both The Venetian and The Palazzo, The Venetian Resort Las Vegas brings the soul of Renaissance Venice to Las Vegas. With a total of 4,028 suites at The Venetian and 3,066 palatial suites at The Palazzo, the resort is one of the largest on The Strip in terms of total rooms. For those looking for a secluded getaway, the 12-story Venezia hotel tower at The Venetian offers 1,013 suites providing a hotel within the hotel for maximum luxury. The resort also boasts the largest standard rooms on the Las Vegas Strip, nearly double the size of their counterparts.
Earlier this year, The Venetian Resort Las Vegas unveiled their Want the World Experiences which includes an over-the-top hotel package, as well as individual experiences guests can partake in.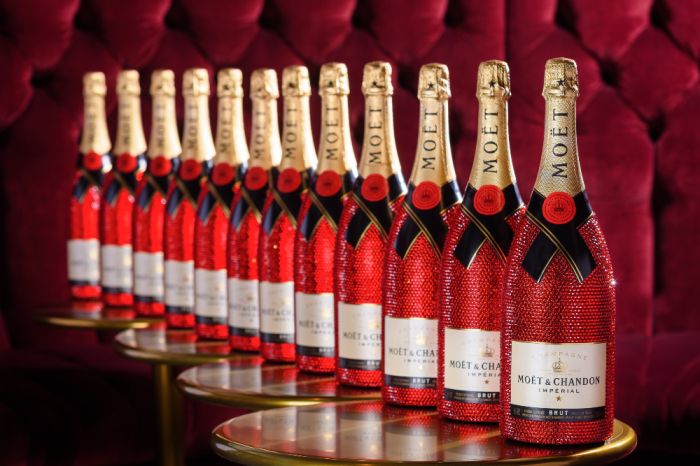 (credit: courtesy of The Venetian Resort Las Vegas)
In March 2019, The Venetian Resort Las Vegas began its Want the World, a collection of curated moments inspired by the vigor, warmth and generosity of the Italian spirit. These experiences give guests the opportunity to sample the rich breadth of activities at The Venetian Resort with an exclusive, over-the-top package (which starts at $450,000) and a selection of experiences. The ultimate trip begins by arriving in Las Vegas via private jet, where a Maybach vehicle awaits to whisk the guest to a 6,500 square-foot presidential suite for a four-night stay inclusive of a private butler. In-suite luxe amenities include: monogrammed red silk pajamas, Swarovski red crystal-encrusted magnum of Moët Champagne and a majestic cake adorned with a 2.5 total carat ruby and diamond necklace and matching 2.47 carat Burma ruby and diamond ring from Bellusso Jewelers.
(credit: courtesy of The Venetian Resort Las Vegas)
Enjoy other splendors across the resort like a personal photographer to document the stay, an in-suite Champagne pedicure and Diamond massage experience from Canyon Ranch Spa + Fitness and an in-suite four-course custom dinner prepared by Chef Lorena Garcia of Chica and a two-hour salsa dancing lesson. Sip on gold-flecked cocktails at The Dorsey cocktail bar, brunch at Yardbird where you'll sink your teeth into 24k gold-dusted chicken n' waffles and Cristal mimosas and to sweeten the deal, eat a decadent Red Velvet Cake Batter CrazyShake at Black Tap with a 5.5 carat diamond bracelet from Bellusso Jewelers.
For guests looking for an a la carte menu of experiences, a sampling of ever-evolving moments includes:a specially curated menu of signature dishes at Mott 32, a tequila masterclass at Chica, 12-course tasting menu at Yardbird, VIP table experience at TAO Nightclub, SUSHISAMBA exclusive Bluefin Tuna carving ceremony and Omakase, and more.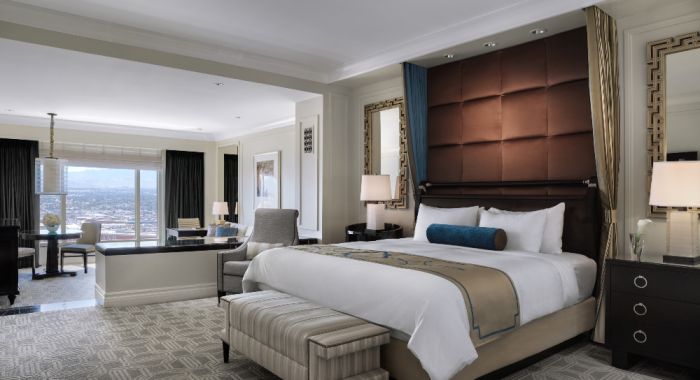 (credit: courtesy of The Venetian Resort Las Vegas)
Finished in Fall 2018, The Palazzo tower at The Venetian Resort Las Vegas underwent a design overhaul that saw both its casino floor and suites being refreshed. The casino floor now features an overhead electric ribbon of color along with new marble pathways with patterns and medallions drawn from rich Italian history. The refreshed Palazzo guest suites blend opulence with earth-friendly nods including LEED-standard wall coverings, flooring, lighting, and finishes.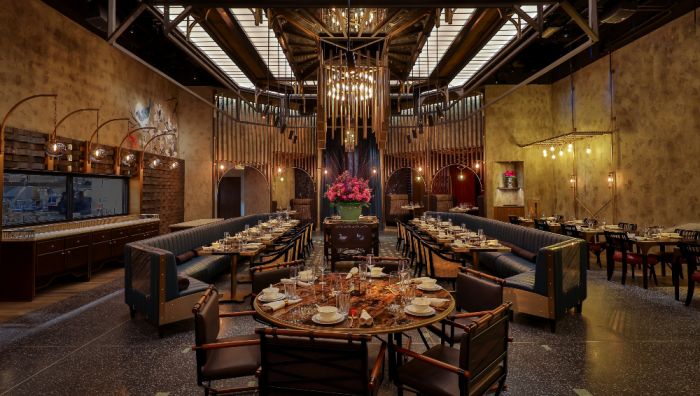 (credit: courtesy of The Venetian Resort Las Vegas)
The resort also announced two new culinary additions (with two more to come at the end of the year) and three new cocktail destinations for imbibers and foodies alike to explore. Mott 32, one of Hong Kong's most award-winning restaurants and a culinary icon in contemporary Chinese cuisine, brings its acclaimed menu of authentic Chinese recipes with progressive cooking techniques to The Palazzo tower at The Venetian Resort Las Vegas. Introducing their Italian cuisine to the Las Vegas market, The Factory Kitchen, the popular restaurant from Los Angeles' arts district, serves an approachable menu of fresh, seasonal, and locally sourced ingredients. Chef David Chang will be opening Majordomo Meat & Fish to The Venetian Resort in late 2019, bringing a fusion of Asian American dining in a lively and engaging experience. And lastly, sixth+mill pizzeria and bar will open in St. Mark's Square inside Grand Canal Shoppes at The Venetian Resort.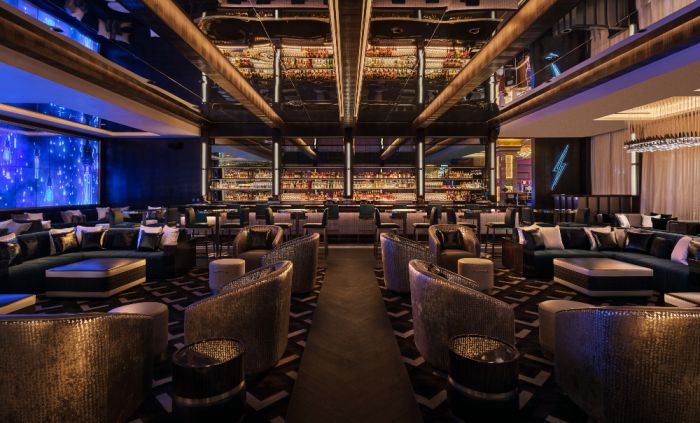 (credit: courtesy of The Venetian Resort Las Vegas)
A trio of new bars at The Venetian Resort is providing guests with a radical departure from the city's traditional nightlife scene. The bars that make up The Cocktail Collective – The Dorsey, Rosina, and Electra Cocktail Club – all have distinct personalities and cocktail options. Swing by The Dorsey for its signature cocktail, 'The Penicillin,' and enjoy it alongside curated live music; or head to Rosina, a luxurious old-school cocktail retreat, and click its 'Champagne Call Button' that allows pleasure seekers to simply top off their flute with the push of a button; or surround yourself with the energy at Electra with a menu focusing on rums, agricoles, and mezcals.