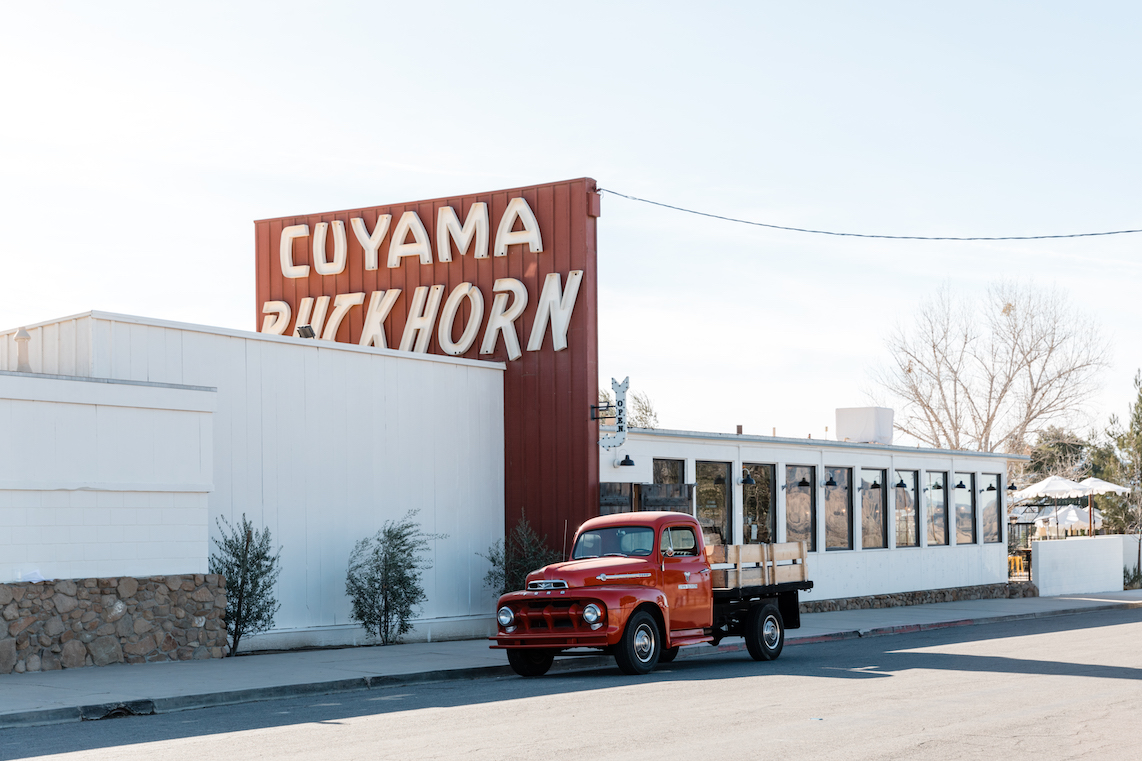 Cuyama Buckhorn
Desert plains don't often spring to mind when thinking about Santa Barbara. However, just two hours northeast of the American Riviera in the "Hidden Valley of Enchantment" sits the historic California ranching town of New Cuyama and its road trip-worthy destination hotel, Cuyama Buckhorn.
Designed by George Vernon Russell – the architect behind Los Angeles' iconic Hollywood Reporter building and the Flamingo in Las Vegas – and built in 1952, the historic motel served as a community hub for decades. During New Cuyama's oil town heyday, executives regularly flew in to inspect oil fields in the region and afterward would party late into the night at what was then the Buckhorn Motel, Restaurant and Saloon.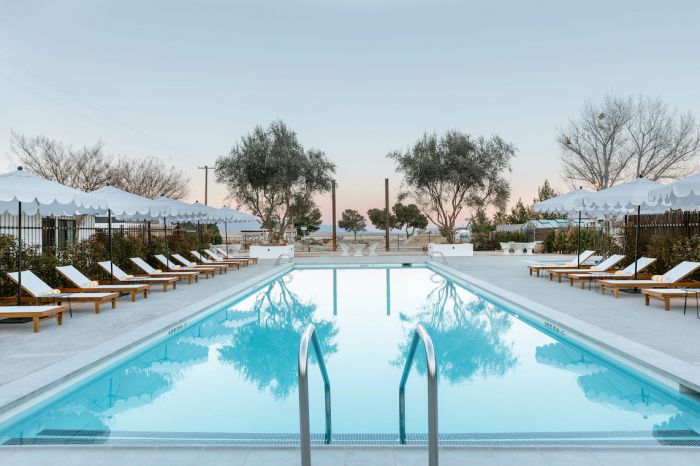 A Timeless Roadside Resort
The property passed through several hands over the years before falling into disrepair, but thanks to new owners Jeff Vance and Ferial Sadeghian of Los Angeles-based design and architecture firm iDGroup, a now completed 18-month renovation project has not only breathed new life into The Buckhorn, underscoring its place in the heart of the community once again but created a high-style getaway that is putting Cuyama Valley on the travel map.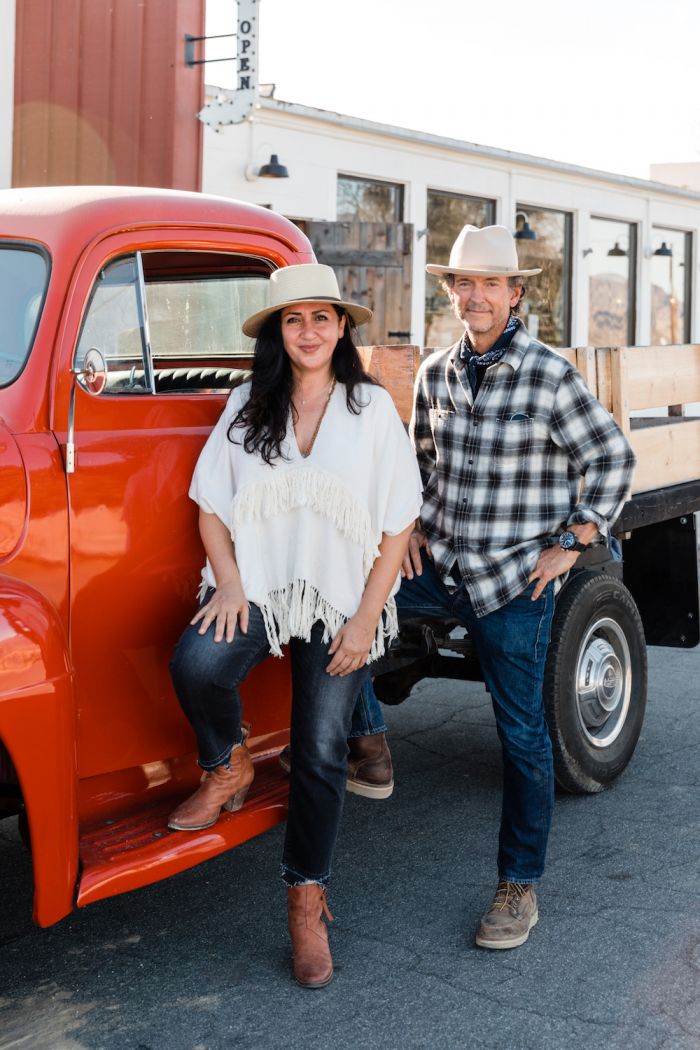 Ferial Sadeghian & Jeff Vance
Accentuating good midcentury bones Sadeghian and Vance added vintage finds and cowboy-cool elements across the property, including the cattle brand symbols of local ranching families. Rooms are decorated with cowboy hats and leather butterfly chairs, each equipped with a thoughtful crate of Golden State Goodies instead of a traditional minibar. Outside, the heated swimming pool its plentiful array of loungers, adjacent hot tub and barrel-style sauna all enjoy views of the Caliente Mountains. Guests can get social on the bocce ball court or around one of the cozy fire pits where the complimentary s'mores kit will come in handy.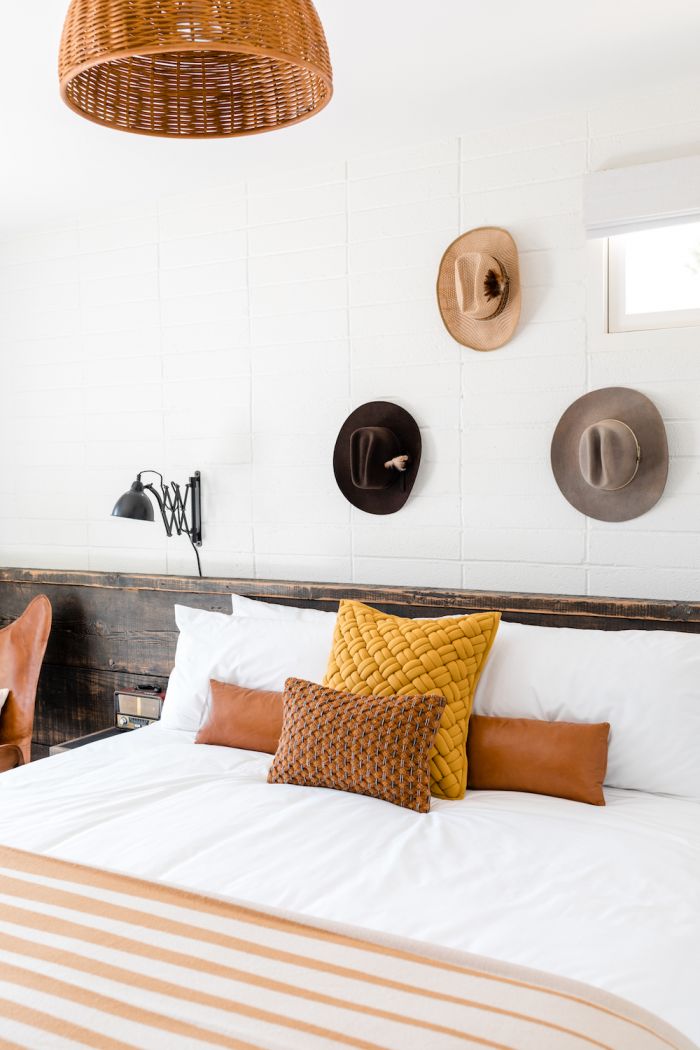 Stephanie Russo
Beyond swoon-worthy design digs, Sadeghian and Vance aim to make The Buckhorn a destination for food lovers and gourmands. A series of monthly dinners (some held in a gorgeous greenhouse), events and workshops are in the works spanning breadmaking classes to a wellness weekend with visiting chefs and culinary creatives from Santa Barbara, Los Angeles, and San Francisco. Executive chef Daniel Horn is doing great things in the kitchen, too, using produce from local farms and ranches across his dishes, such as regional specialty the Santa Maria-style tri-tip sandwich smoked on red oak. For a dose of 1950s nostalgia, step inside the Cuyama Buckhorn bar to sample one of bar manager Brandon Gomez's excellent cocktails and creative showcases for seasonal fruits and herbs.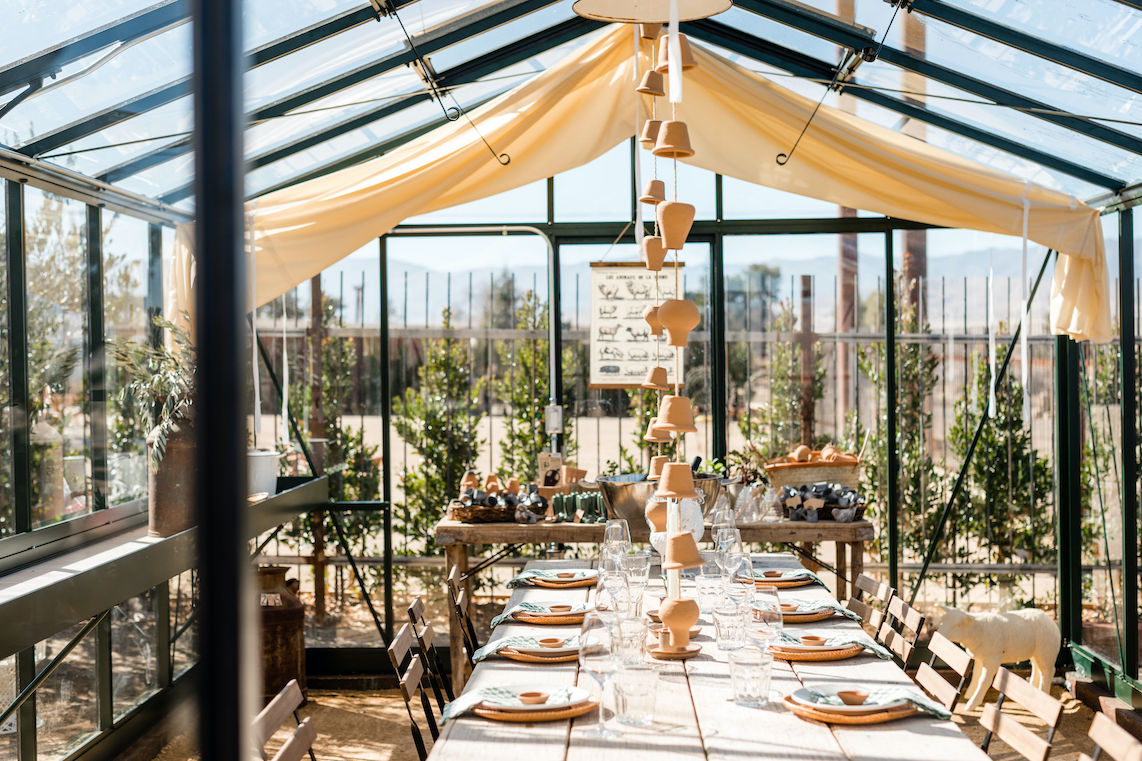 The Hidden Valley of Enchantment
Stark but beautiful, the land in Cuyama Valley lends itself to outdoor adventure; its quiet open spaces and spotty cell phone service an opportunity to get off-grid. Nearby Los Padres National Forest rewards with hiking, mountain biking, and stargazing; it's also where highly regarded third-generation rancher Emery Johnston leads multi-day pack trips on horseback. An hour away at Carrizo Plains National Monument, the largest single native grassland remaining in California, there are cave paintings to discover and a visual feast of hillside daisies, owl's clover, and tidy tips, among other classic California blooms if visiting during wildflower season.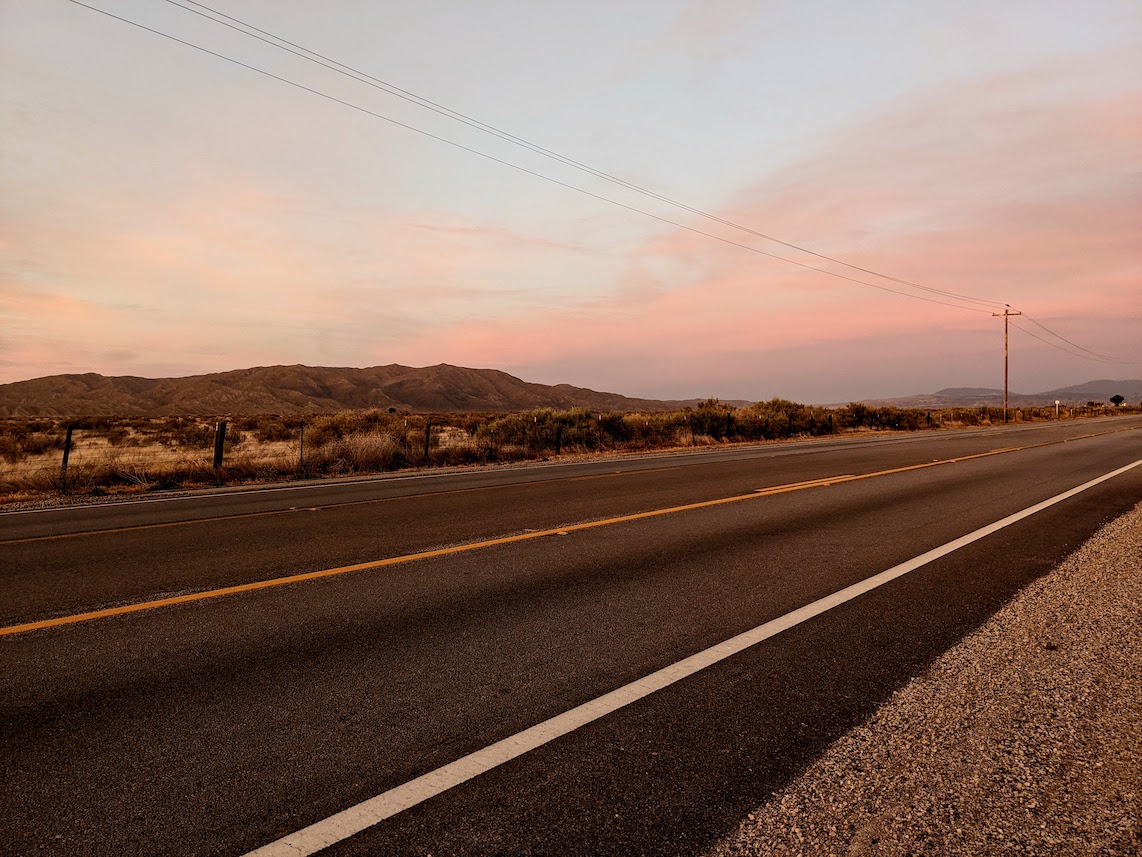 Keri Bridgwater/JustLuxe
For wine tasting, head to Condor's Hope Vineyard, where farmers Steve Gliessman and Roberta Jaffe have sustainably dry-farmed grapes and olives since 1995. The Buckhorn can help arrange tours but is also one of the few locations that sell their varietals – an easy-drinking Rosé, floral Pedro Ximénez, full-bodied Shiraz, and robust Zinfandel – direct to consumer from the Buckhorn Market. The hotel also partners with nonprofit the Blue Sky Center, which, among many initiatives, helps local businesses get up and running, including the Cuyama Beverage Company, whose high desert meads are delicious and another take-home must from the market.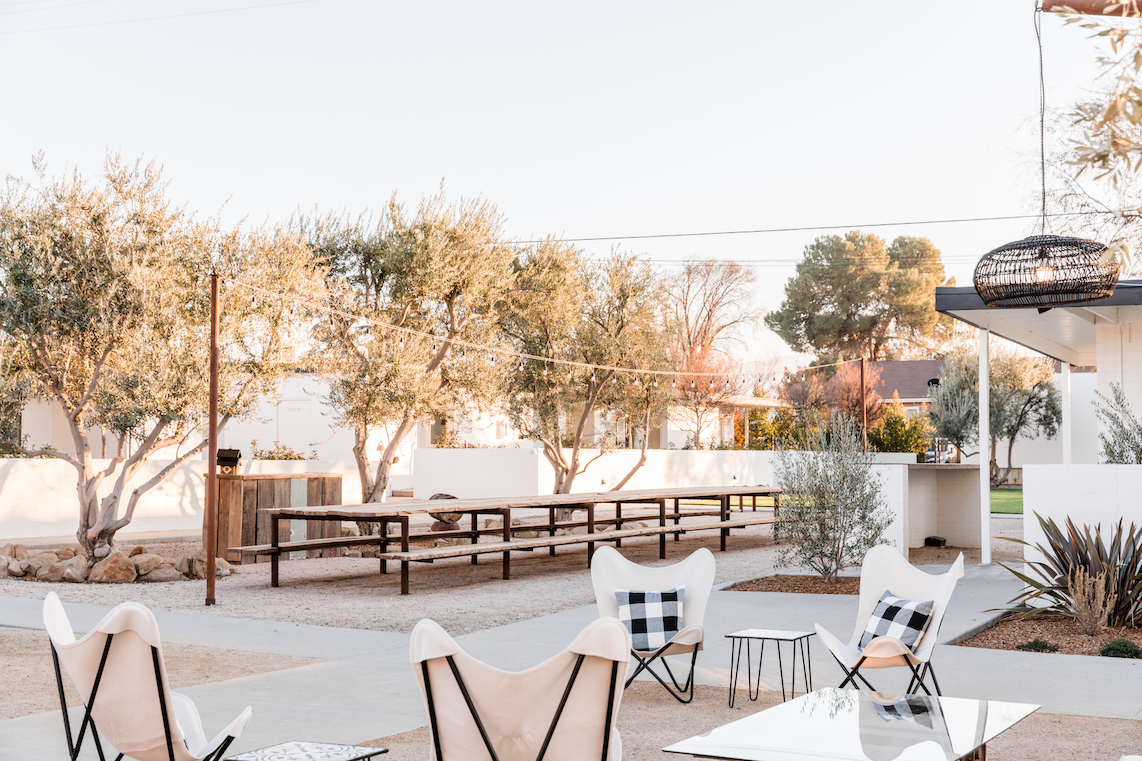 Officially located in Santa Barbara County, Cuyama Valley also occupies sections of San Luis Obispo, Ventura and Kern counties and is reached by three state highways: west of Santa Maria on the 166, east of Bakersfield along the 119, and north from Ojai on the scenic 33. Although comparisons have been made about New Cuyama becoming the next high desert "it" town - much like nearby Los Alamos and even West Texas' arts-centric enclave of Marfa – watching the sunset beside the pool while guests sip cocktails, socialize, and share stories like old friends, illustrates that those who stop to scratch beneath the surface here, know the moment for Cuyama Buckhorn and The Hidden Valley of Enchantment is just about to arrive.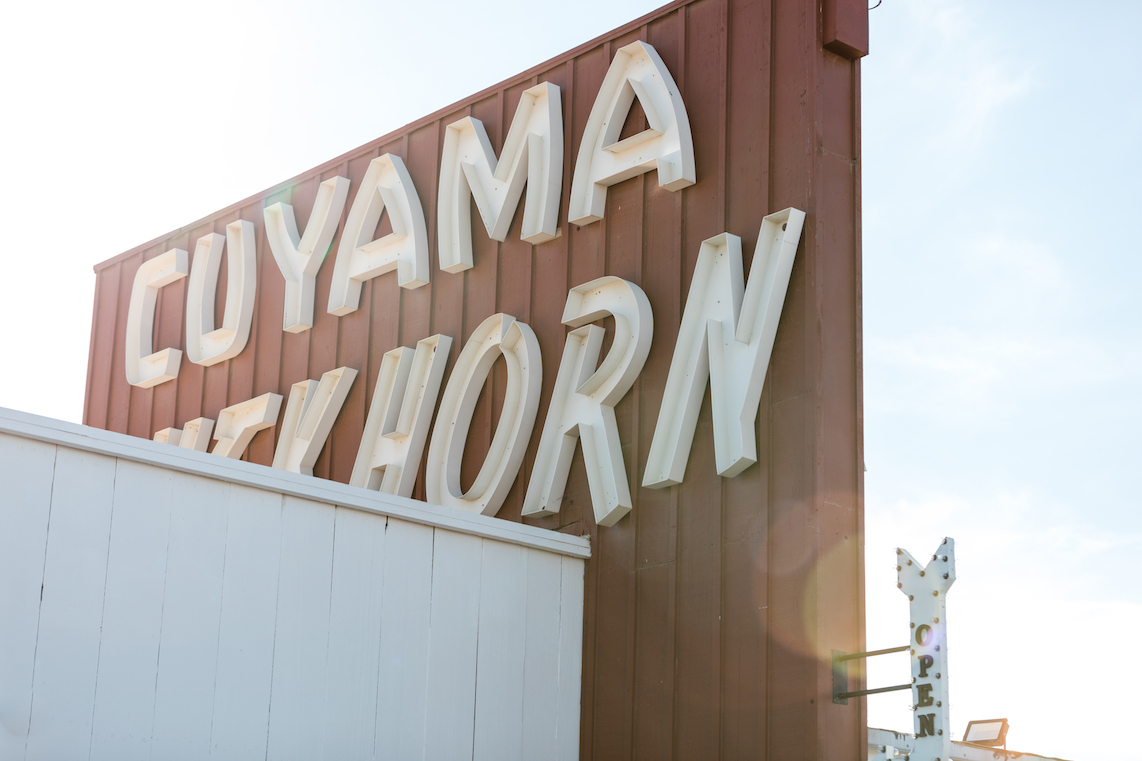 All photo credits courtesy of Cuyama Buckhorn unless otherwise noted.