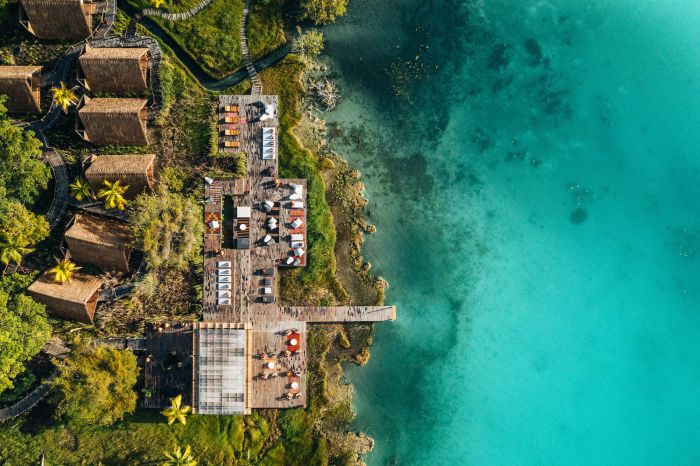 Tanveer Badal Photography
Experience-led sustainable hospitality brand, Habitas recently opened its newest 'home' on Mexico's striking Lake Bacalar and the remote setting lends itself beautifully to plenty of tranquil moments. Famed for its crystalline blue waters and sparkling white sand beaches, Lake Bacalar is located close to the border with the Belize border. Dubbed 'the new Tulum,' it's a picture-postcard yet still relativley under-the-radar destination on Mexico's well-trodden Yucatán Peninsula, wellness practices like temazcal ceremonies, SUP yoga and floating meditation will no doubt be major draws.
Conserving the "Lake of Seven Colors"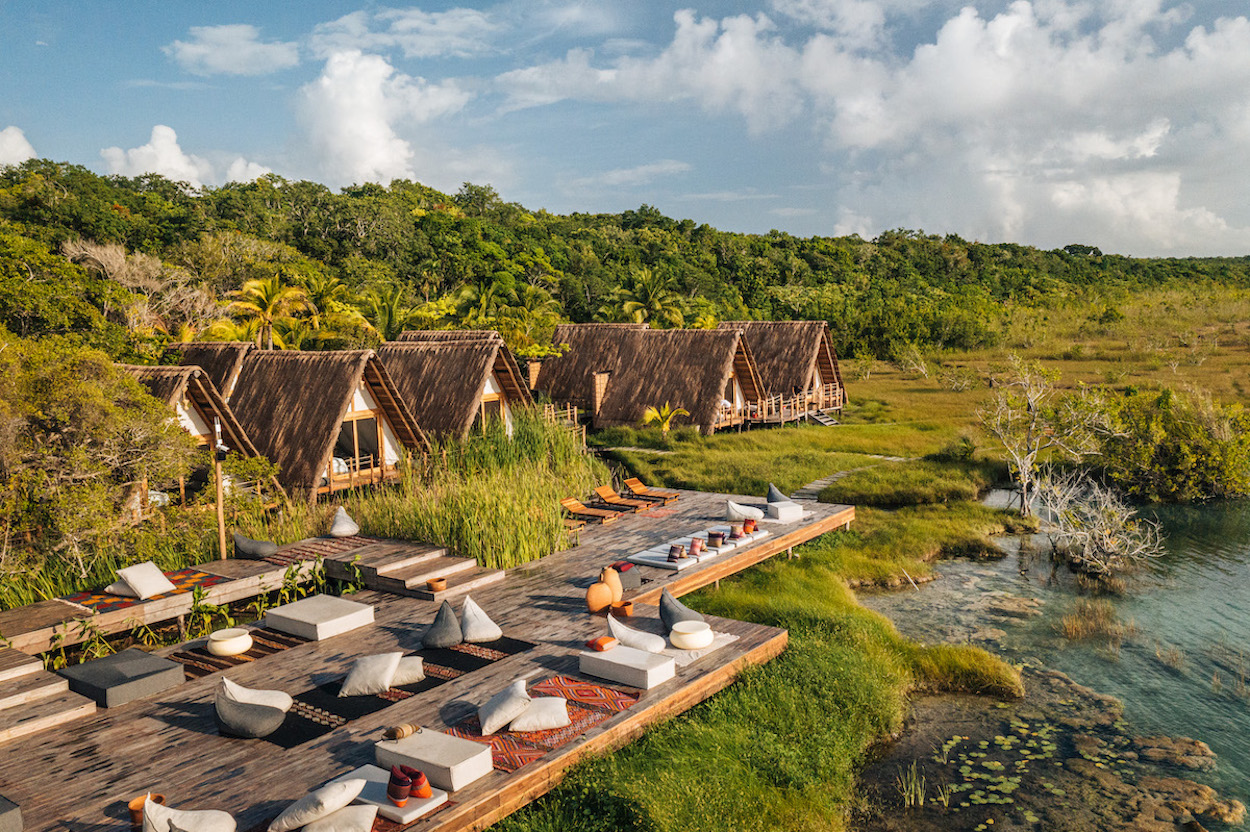 Tanveer Badal Photography
Oliver Ripley, founder & CEO of Habitas, shares that one of the Habitas brand's greatest strengths lies in the way objectives are tailored to the cultural landscape where their 'homes' are brought to life.
"In a case such as Bacalar, this affords us a monumental opportunity to tap into rich histories and bring them into the present, which you'll see in everything from the traditional Mayan Straw Houses of the spa to local practices and traditions of Mayan culture weaved throughout programming and activities, to the culinary offerings. We wish to provide our guests with a revelatory first-hand lesson in how our relationships with other cultures, and with the past, can change our present and shape our future," he says.
Sustainable Style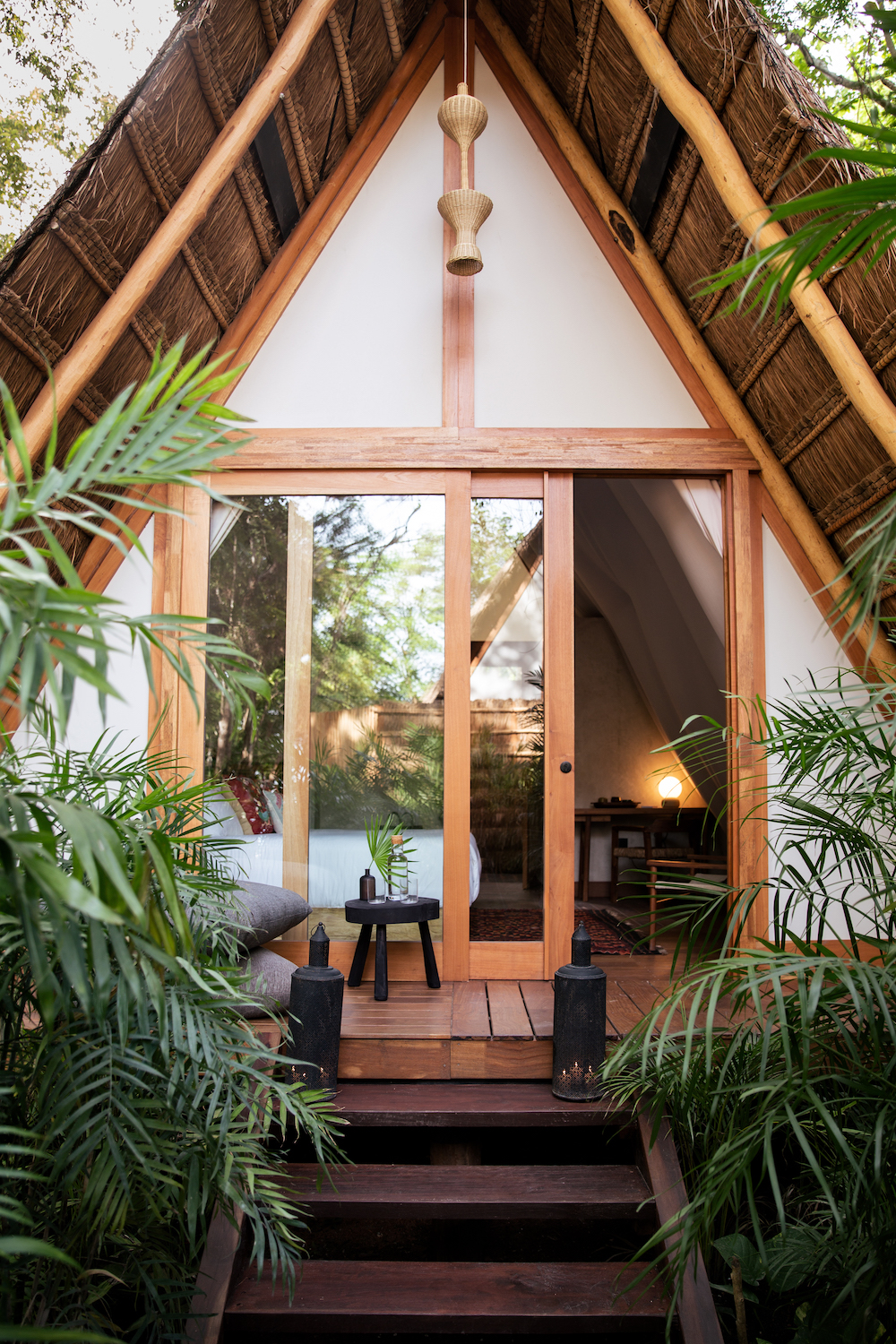 Katie June Burton
Built using Habitas' unique modular design model, the light-footprint rooms were delivered and assembled on-site using sustainable materials to minimize the environmental impact. While interiors are minimalist, each of the 35 standalone A-frame cabanas features tasteful natural finishes, and many of them enjoy lagoon-facing views through floor-to-ceiling windows, although jungle and mangrove rooms are also available. In addition, there's a king-sized bed to fall into at night and an outdoor shower to feel connected with nature, plus waffle robes for lounging around and relaxing in.
Being the first global hospitality group in Bacalar, Habitas has incorporated an environmental program to help preserve the lagoon with philanthropic arm Habitas RISE, focusing on conservation, sustainability and empowering local communities through education and the creation of micro-economies.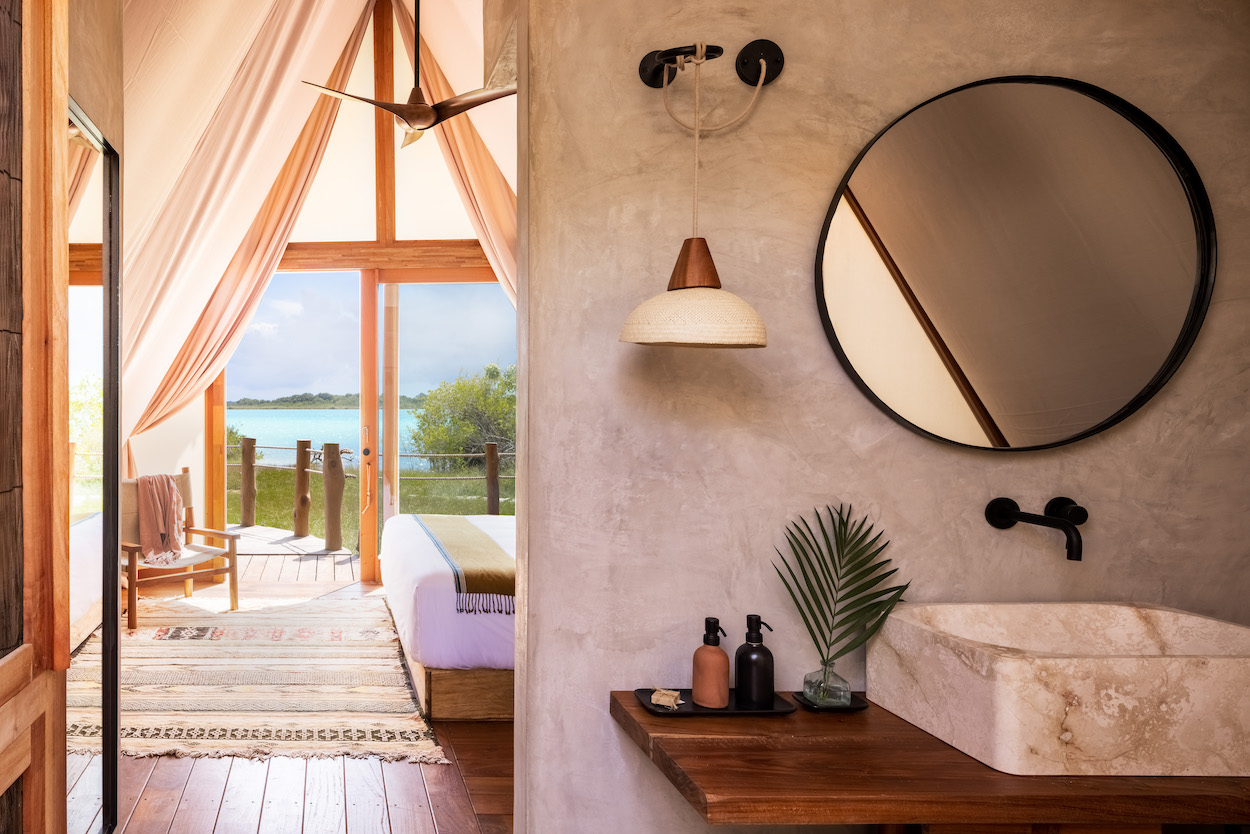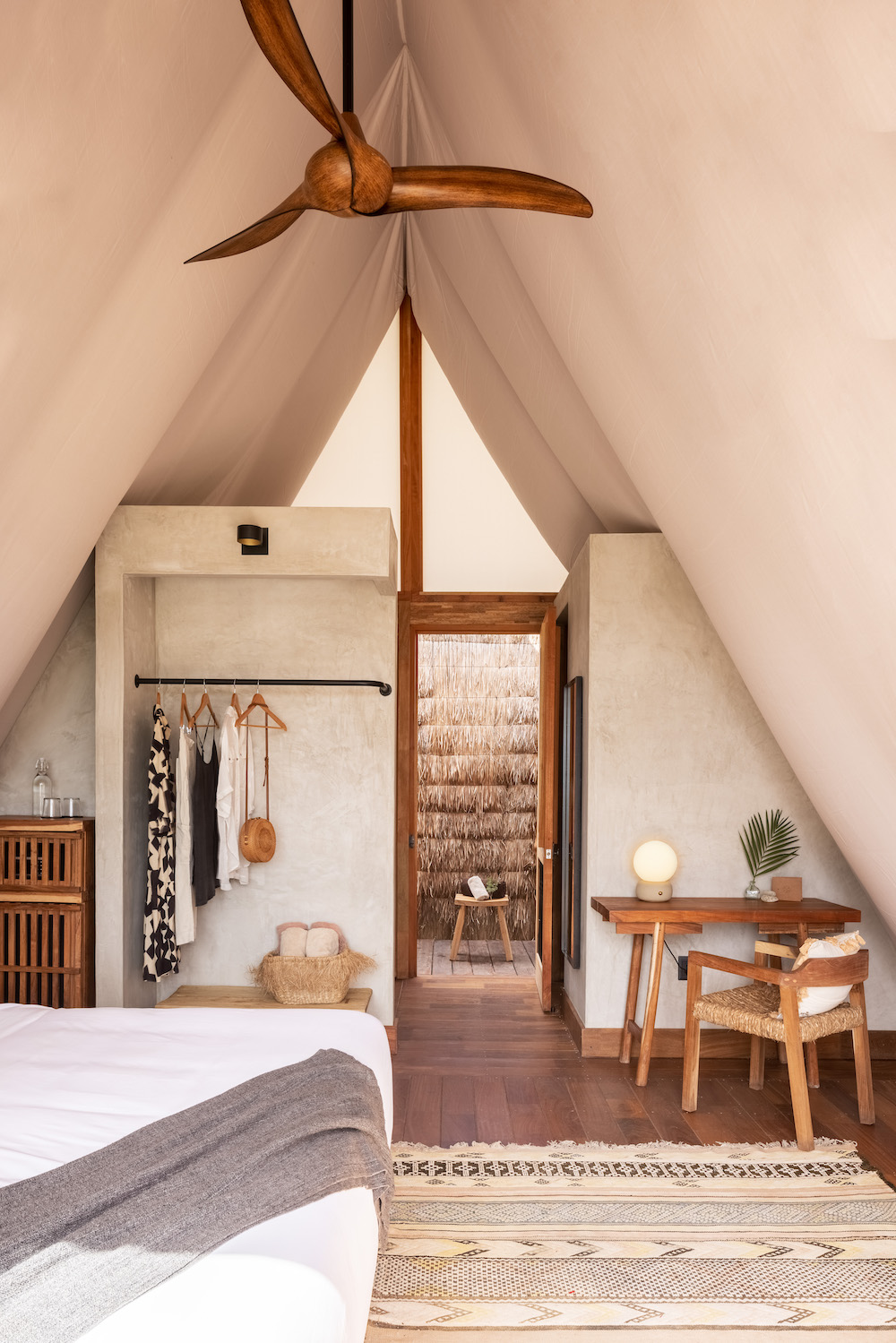 Tanveer Badal Photography
The Spa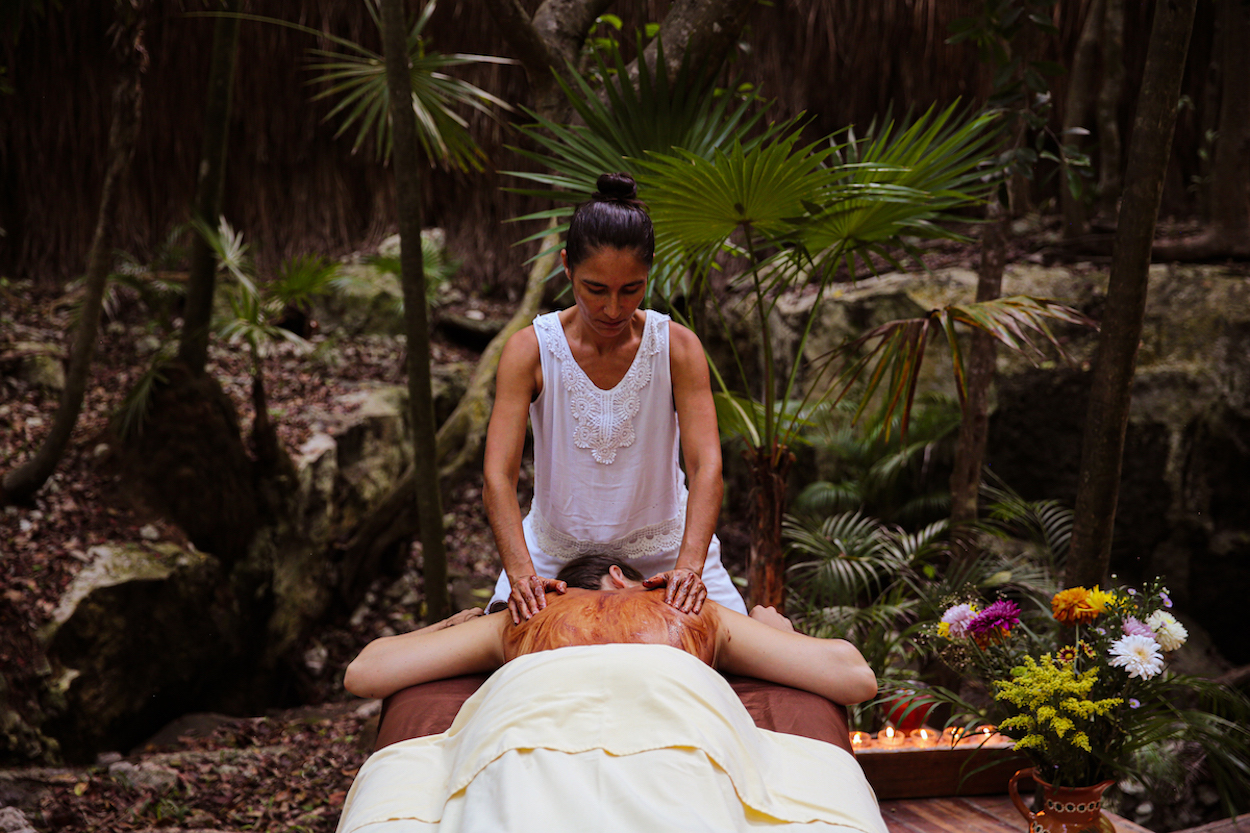 Katie June Burton
With treatment cabins styled after traditional Mayan straw houses, spa therapies have also been designed around indigenous ingredients, like Melipona honey and cacao, sourced by the local community. Sign up for Chakra Harmonization session or Mexican Sobada, a relaxing body treatment that incorporates cupping and natural balms for energetic alignment. Guests are also encouraged to learn about the properties of medicinal and aromatic herbs with a hands-on lesson in the resort's botanical garden. In addition to localized rituals, the wellness program encompasses sunrise paddleboard tours, SUP yoga, janzu (water therapy), nature walks and bird watching.
Food as Medicine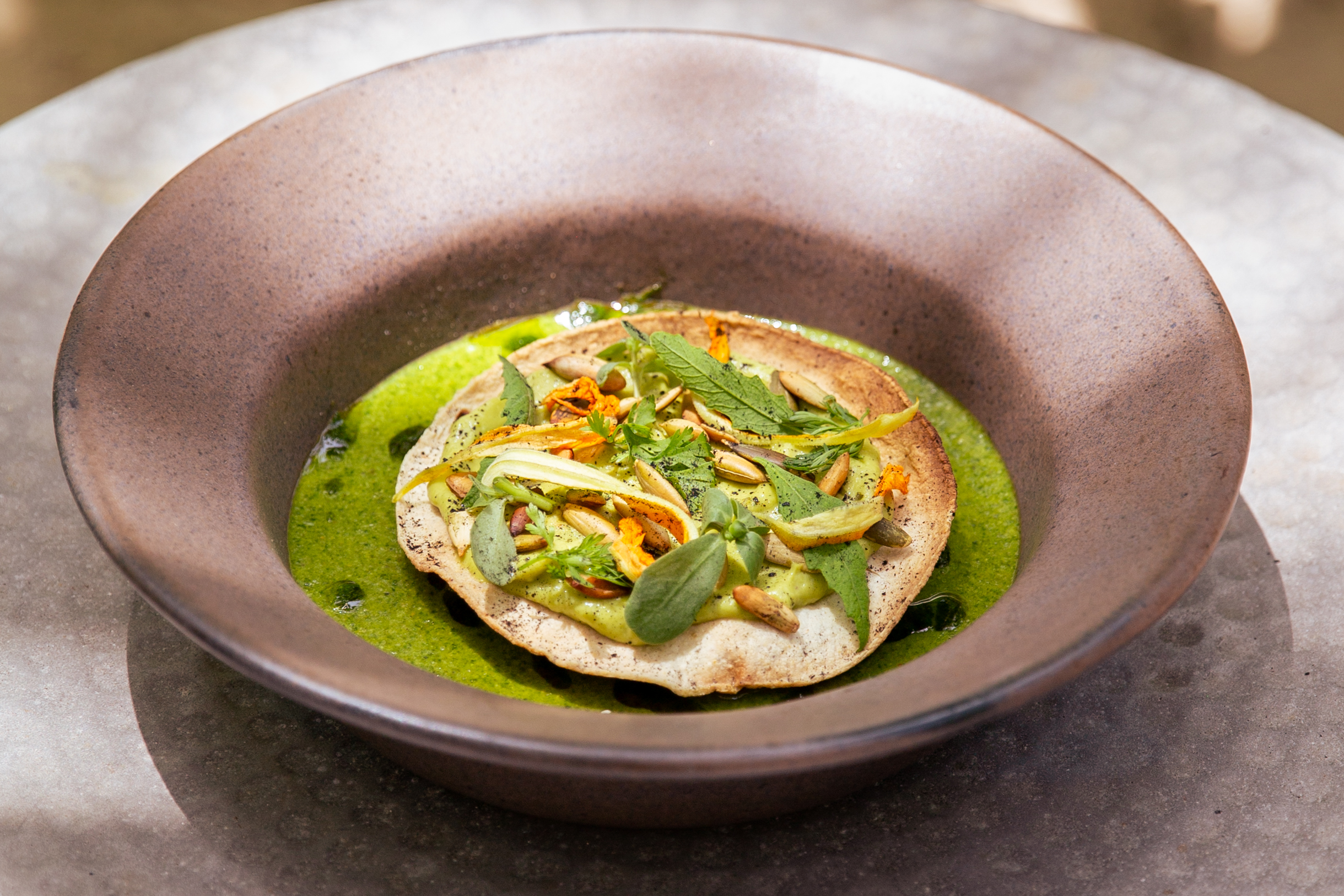 Katie June Burton
Helmed by executive chef Horacio Dardano and named after Bacalar's "Lagoon of Seven Colors" moniker, traditional Mayan cooking techniques and local ingredients shine at restaurant Siete. Here, look forward to dishes such as catch of day tiradito seasoned with burnt habanero and banana aioli and seared local long beans, spring pea guacamole and wood-fired rice with guajillo adobo. For exceptionally well crafted cocktails (try the Yucateca with Soltol and green tomatoes) and small plates, head to the Lagoon Deck.
Seclusion in Southern Bacalar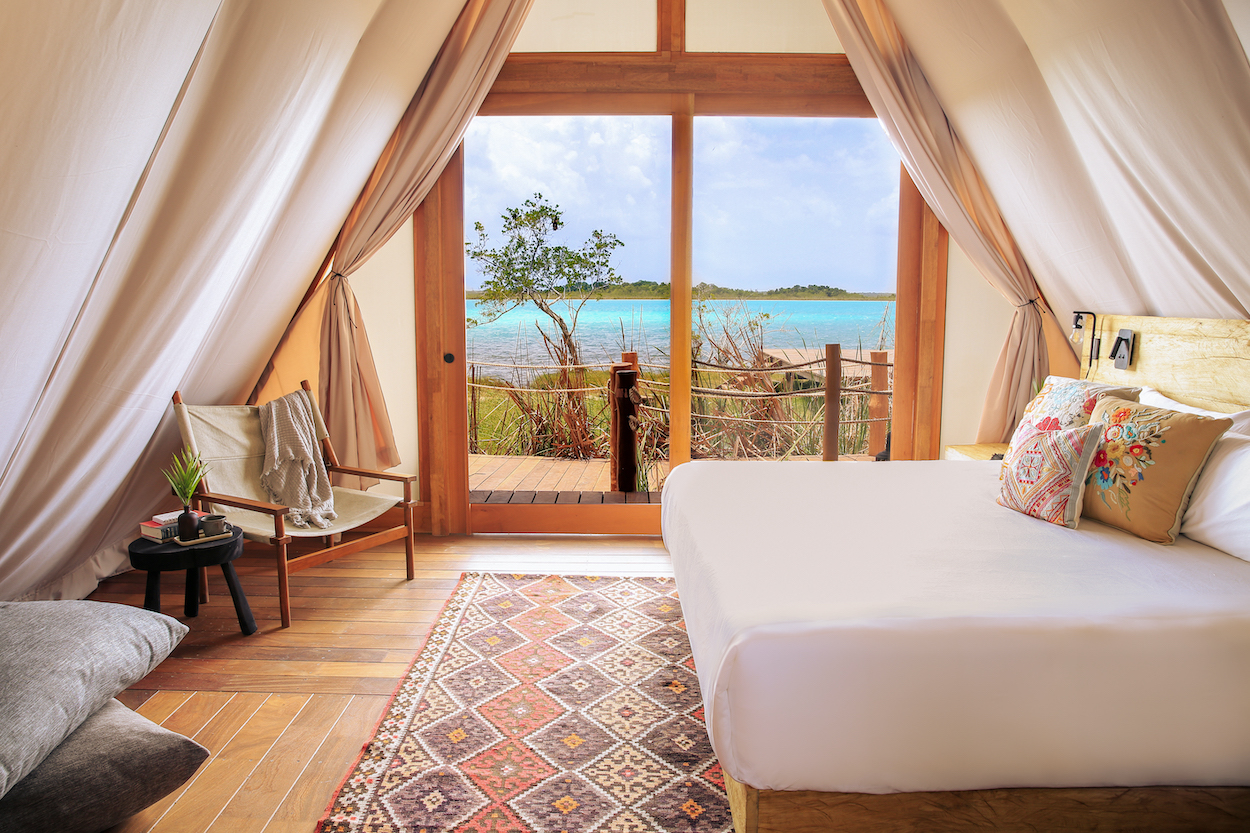 Katie June Burton
Located four hours from Cancun and 40 minutes from Chetumal International airports, Habitas Bacalar's remote setting lends itself to a sense of timelessness. Habitas Bacalar's proximity to its sister property in Tulum (opened in 2017) also makes for a perfect twin-trip experience. Rooms from $300 a night. Visit ourhabitas.com for more information.