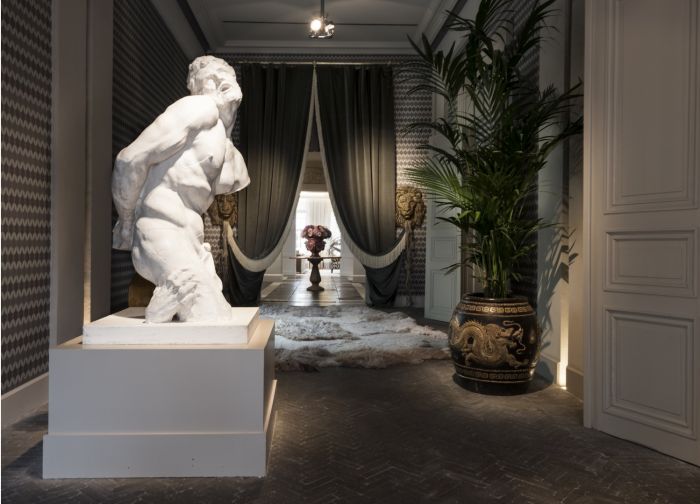 All Images Credit the Van Cleef Hotel
Art, by definition, is something that captures us. It can be found in the works of Van Gough and Rembrandt, or in sculptures such as Michelangelo's David. In another form, art is found in music and dance from a performance of Swan Lake or an orchestra performing Mozart's Serenade No. 13. Art can even be found in hospitality, where the most minute of details are done to perfection. Where the hotel is like a stay in a fine art gallery with sculptures, museum-quality paintings, and décor so rich that a step into any room evokes a new emotion. In the heart of Bruges, along the iconic canals and colorful row houses, is its most beautiful boutique hotel in the city, bar none. It is the Van Cleef Hotel and a showpiece where the art of hospitality, design and haute travel experiences come together in a command performance for each guest.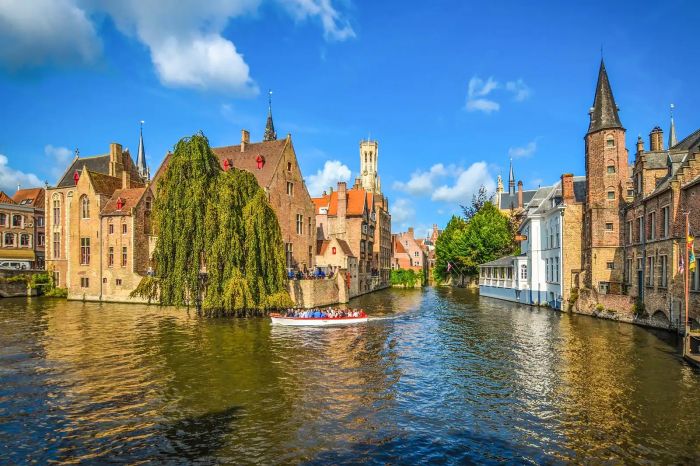 Bruges is the quintessential European tourism destination. There you'll find a majestic Gothic cathedral in the center of its old town, with a square that bustles with tourists coming and going or sitting at the numerous outdoor cafes. The historic center is a UNESCO world heritage site filled with medieval period buildings, churches, and monuments, as well as countless walking streets with boutiques, galleries, and museums for visitors to get lost in for days.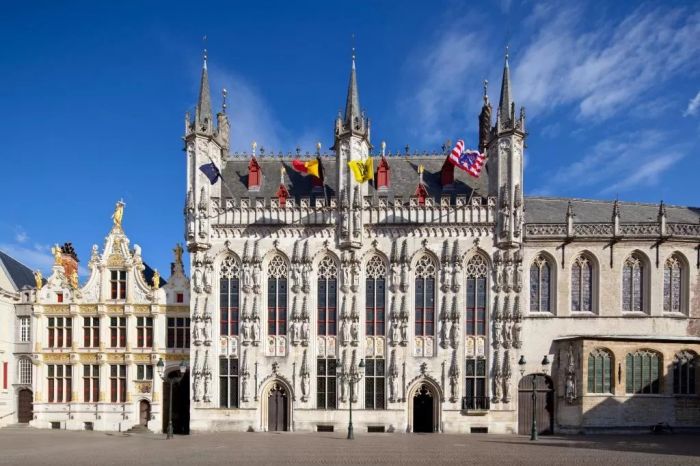 Everywhere you look, there is something beautiful to see and capture, leaving you glad that the days of shooting your photos on Kodak film are long behind us. Any trip to Bruges also requires one to indulge in the delicacy of hot and fluffy Belgium waffles topped with syrup and fruit. A decadent must-have experience for all who visit.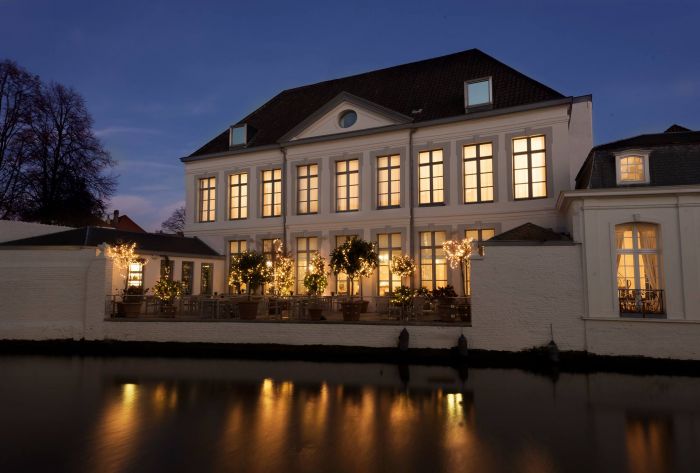 The location of the Van Cleef Hotel could not be any better. Sat along a stretch of the city's winding canals, guests will want to spend time on the waterfront patio, just taking in the beauty of the surroundings as the sightseeing boats pass by. The hotel is located in a quiet neighborhood, but only a short walk away from the city's most popular attractions.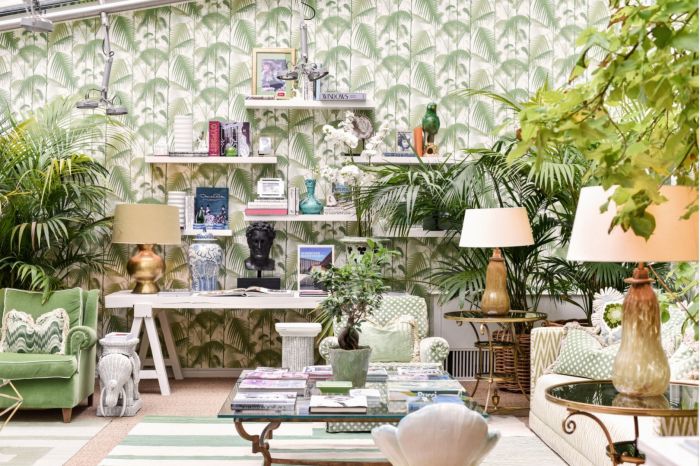 Once inside the luxury boutique hotel, guests will pause to figure out if they are in a fine art gallery or have somehow been transported into a photoshoot for Architectural Digest. It is just that beautiful, replete with exquisite statues, riveting objects d'art, and walls upon walls of gallery-worthy paintings. In each room, you'll want to spend time, including the sunroom, flooded with natural light and a jungle motif complete with floral touches, palm frond wall coverings, vibrant orchids, and coffee table books galore.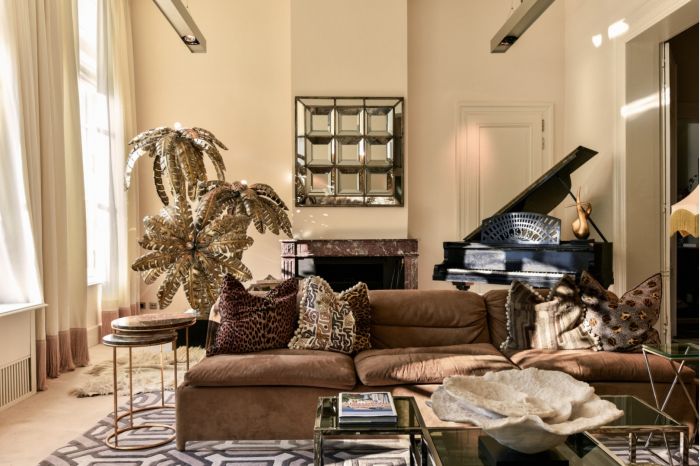 Throughout the hotel, you'll always find something to admire from the fine crystal chandeliers, thick brocade curtains, as well as contemporary, vintage, and antique furnishings. The living room is bold and daring as well with striking zebra print accents, Moroccan artifacts, a fireplace ablaze in the cooler months, as well as plenty of sitting areas for friends to gather or for romantic couples to share a cocktail before a night out.
This neoclassical mansion was built over 700 years ago by the Van Cleefs, an aristocratic Belgium family related to Henry VIII's fourth wife, Anne of Cleves. Today, the lavish interiors are courtesy of Pascale Vanhaecke-Marcantuoni, the owner whose flair for the tastefully exotic is behind the boutique hotel's riveting interior design. Her and her husband Frederik, painstakingly restored and added a clutch of high tech and modern amenities to the mansion, while respecting the history and gravitas of this 18th-century building's noble heritage.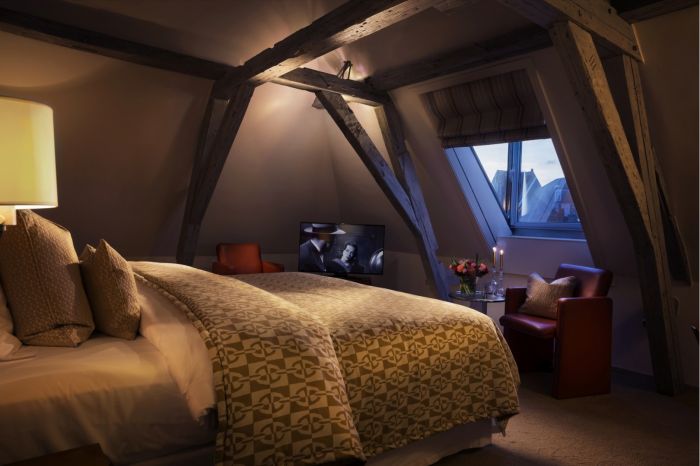 The Van Cleef Hotel is an intimate luxury boutique hotel with only 16 guest rooms and suites. The eye for detail and design continues in the guestrooms with a contemporary aesthetic with special design features, such as the Missoni or Hermès fabrics and home furnishings in each room. Each accommodation is unique based on the size and configuration of the room, with some offering views over the canal, others with private sitting areas, and others still with small patios. All offer spacious marble bathrooms with whirlpool baths.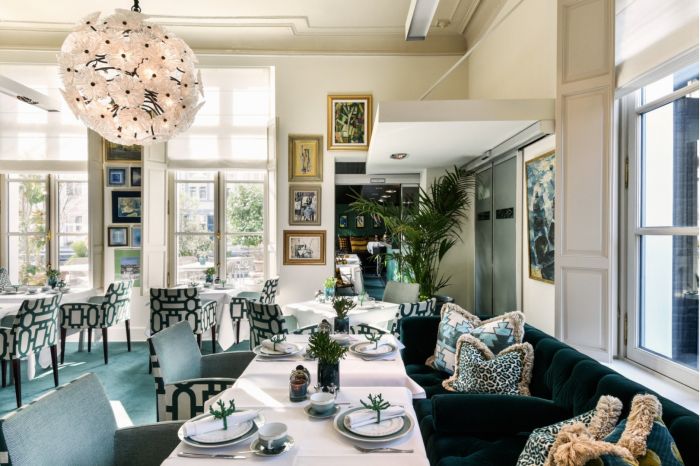 This boutique hotel knows that guests will want to dine out in the endless offering of fine restaurants that Bruges has to offer. What they have done is to focus on creating an exquisite breakfast experience that their guests simply rave about. The morning fare is served in their Green Room with 20-foot ceilings, fine Italian chandeliers, and walls filled with stunning collection artwork and photography. The ambiance is as delicious as the first meal of the day.
Breakfast begins with fresh-squeezed juices, Danish pastries, and rolls with homemade preserves and a cheese and cold cuts platter. Eggs are made to order, including their chef's signature egg benedict with salmon, as well as the must-have Belgian waffles complete with a rainbow of fresh fruit toppings. Starting the day does not get much better than this.
The hotel also offers an afternoon tea service fit for an aristocrat, including delicious finger sandwiches, hot buttery scones, and sweet treats as well as tea or champagne. Guest will spend a delightful hour or two noshing on these decadent dishes in the Green Room, Living Room, or outside on the patio in warmer months.
Adjacent to the Green Room is their bar. A cozy space rich in personality and charm with a long marble-topped bar and plenty of leather seat nooks and the ideal place to enjoy one of the signature cocktails or to try out a local Belgium beer.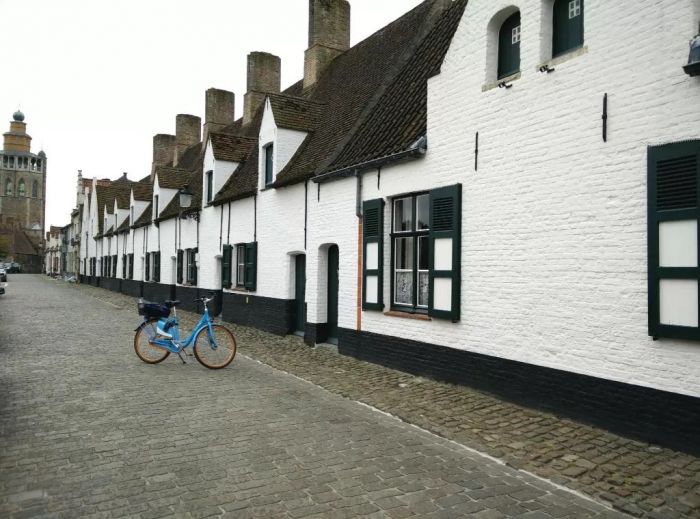 Guests also have access to the hotel's bicycles for a highly recommended bike ride to explore around town and beyond. Just about three miles away is a bucolic landscape of farmlands and the quaint medieval village of Damme. This is where the outer canals and first system of waterways are located, as well as the first main city of the region before Bruges was formed. It is an exquisite bike tour, allowing riders to see the iconic windmills, then take a break to explore the hamlet's landmarks and cafés by foot. The journey continues with a ride along the tree-lined Damse Vaart canal on the return.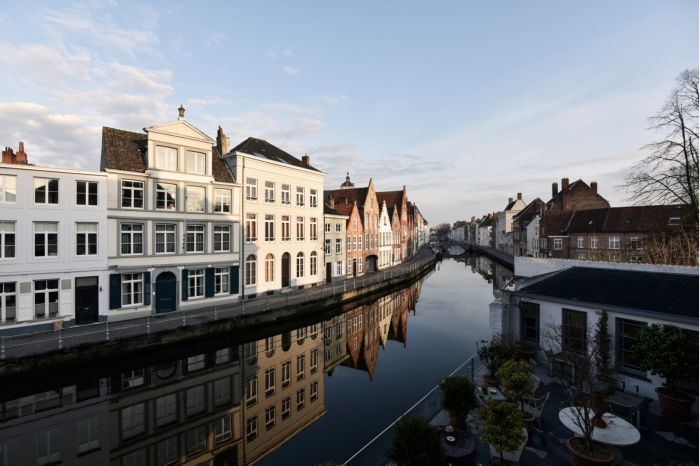 The Van Cleef Hotel could not be a more ideal respite to augment a holiday in Bruges. It instantly feels as if you are staying as a guest of an aristocratic family, with uber-friendly and attendant service with the finest amenities and in an impeccable setting. For the bon vivant looking for a special place to stay in this fabulous destination, the Van Cleef Hotel is clearly an option that you would not regret.