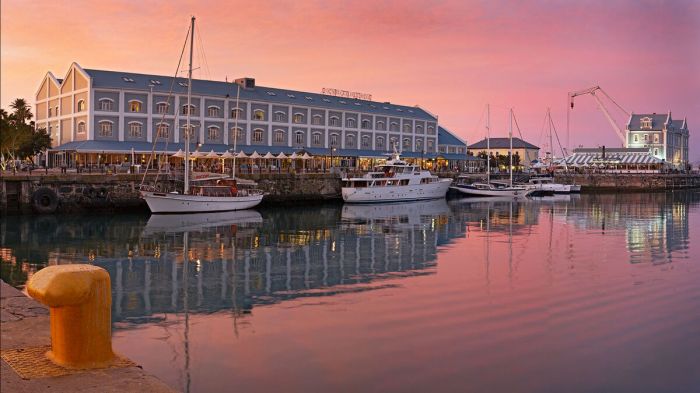 Victoria & Alfred Hotel
If you're looking for the perfect jumping off point to explore Cape Town, the Victoria & Alfred Hotel is your spot. This 1904 historic warehouse has been reimagined as a fantastic full service hotel situated right on the harbor with views of Table Mountain. The hotel was named for Queen Victoria and her son, Prince Alfred.
The hotel features 94 rooms that face either the waterfront piazza or the mountain, but it feels more like a boutique hotel. The rooms are quite spacious with comfortable furnishings in reds and blues that have an air of royalty. The hotel is quiet and unassuming but has an amazing bar and restaurant area that's a great gathering spot for guests. Ginja restaurant offers an incredible morning breakfast buffet so allow plenty of time to indulge before you head out for the day. The restaurant also offers a great lunch and dinner menu - I recommend the burger and the pasta dishes. There are comfortable couches and chairs surrounding the fireplace that are a great spot to enjoy an informal happy hour or a late night cocktail.
There's so much to do within walking distance of the hotel along the Victoria & Alfred waterfront so be sure to allow a full day just to explore this area. Just across the block, meander through the V&A Waterfront Watershed where you'll find dozens of local artisans displaying their crafts - a great spot to pick up a few souvenirs. You'll want to stroll through the V&A Food Market and sample some amazing local foods. Back along the waterfront, there are several outdoor cafes that are great spots for having a glass of South African wine while watching the people and the boats. Nearby, the upscale Victoria Wharf Shopping Centre has great stores and restaurants.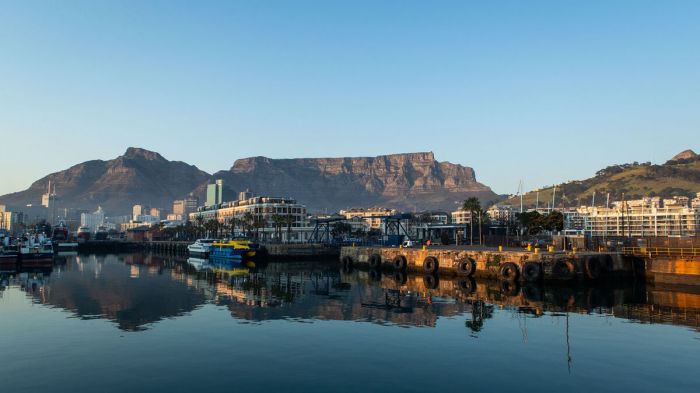 Victoria & Alfred Hotel
Amazing water front views from the Victoria & Alfred Hotel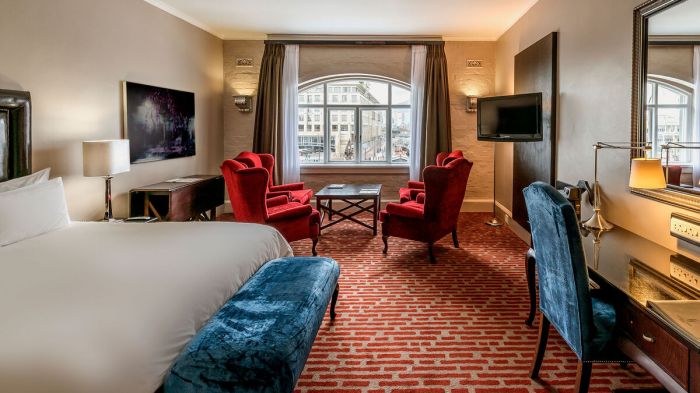 Victoria & Alfred Hotel
Spacious guest rooms at the Victoria & Alfred Hotel
Victoria & Alfred Hotel
The hotel offers a delicious and robust breakfast buffet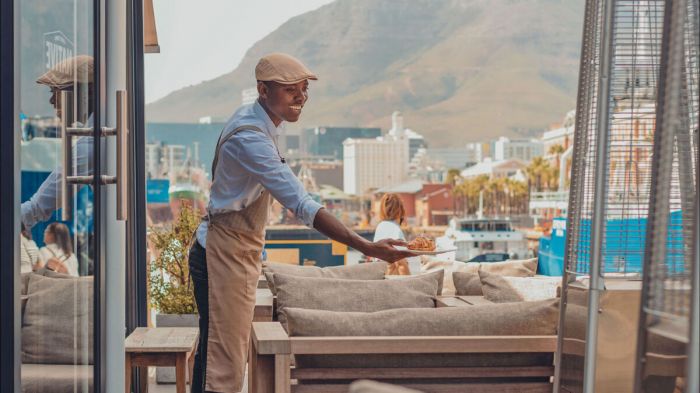 Victoria & Alfred Hotel
The hotel is a located within walking distance to the waterfront