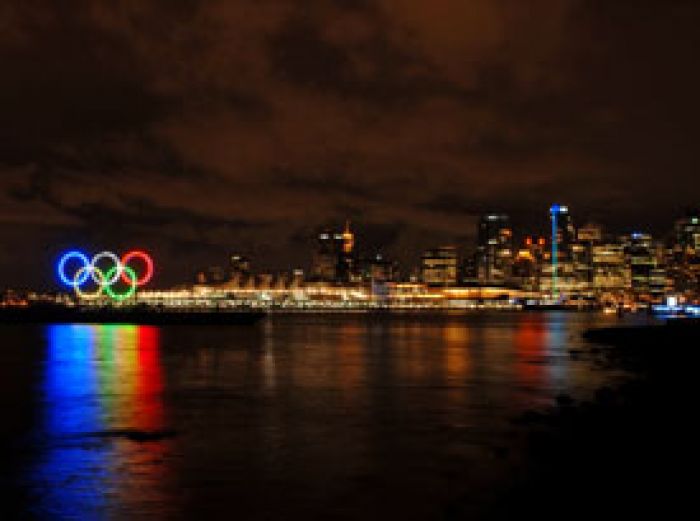 Luxury Vancouver Hotels:
Preparations for the 2010 Winter Olympic Games have long been underway, as an estimated 350,000 visitors are expected to infiltrate the streets of Vancouver this coming February. With such a high influx of travelers crossing the Canadian border, local luxury hotels have also been gearing up in an attempt to accommodate the masses. For those fortunate enough to attend this year's Winter Games, now is the time to make your reservations (unless of course, you don't mind the idea of shacking up in a not-so-nice room, in a not-so-convenient location.)
For you, the discerning traveling, we've rounded up five of our favorite luxury hotels in the Vancouver area.
Westin Grand, Vancouver
Located in the heart of the city, the Westin Grand, Vancouver is an all-suite luxury hotel that offers superior standards of service, premiere accommodations, and a wide array of on-site amenities. While the Aria Restaurant and Lounge and the state-of-the-art spa and fitness center will no doubt add to your experience, the fact that the hotel is located within such close proximity to many of the Olympic venues, is priceless.
Book Now >>
Fairmont Hotel Vancouver
Steeped in tradition, the Fairmont Hotel Vancouver has served as a local landmark, which over the years has welcomed the likes of not only Vancouver's high society, but also royal dignitaries, such as King George VI and Queen Elizabeth herself. The world-class hotel features 556 lavishly-appointed guestrooms and suites, each boasting the elegance and charm that could only be found in an English castle. Book Now >>


Sutton Place Hotel, Vancouver
Just steps from the city's bustling arts and entertainment districts, the AAA Five Diamond-rated Sutton Place Hotel, Vancouver offers the perfect combination of cosmopolitan ambiance and European elegance. Time and time again, the hotel has topped the Conde Nast Traveler Gold List and has repeatedly earned a spot on the coveted Travel and Leisure 500 list. The Sutton Place Hotel, Vancouver features 397 guestrooms and suites, world-class dining, and ample meeting and function space.

Fairmont Waterfront
Situated in the resort town of Whistler, the Fairmont Waterfront has made it easier than ever to attend the games by offering its Going for Gold Ski Package, which includes alpine tickets to Cypress Mountain, the official freestyle skiing and snowboarding venue. With plenty of spacious guestrooms overlooking both the harbor and the city skyline, the Fairmont Waterfront is an ideal choice for those headed to Vancouver. Book Now >>


Opus Hotel Vancouver
If you find yourself in Vancouver before the torches are lit, the uber-trendy, Opus Hotel Vancouver offers guests a unique pre-games package. The Dede's Penthouse Party Package includes a two-night stay in a penthouse suite, an aerial tour of the city's Olympics venues, a complimentary Opus BMW chauffer, an interactive "cocktail of champions" mixology session, and a mountain zip-line tour and celebratory feast in Elixir.

So, if you're among the thousands headed to the Winter Games this February, and if you insist on staying in a five-star hotel, be sure to check out our recommendations. We promise, you won't be disappointed.

For JustLuxe Christina Stewart

Vancouver Winter Olympics 2010

Westin Grand Vancouver

Fairmont Hotel Vancouver

Sutton Place Hotel

Fairmont Waterfront

Opus Hotel