By Adrienne Jordan Feb. 18th, 2014
Las Vegas is constantly building, upgrading and renovating attractions to offer upscale tourists the lavish experience they seek. Last year saw a five-year record high of 40 million visitors to Sin City, and the average daily room rate increased from $3 to nearly $111. The coming of new attractions this year like the SLS Las Vegas, Delano Las Vegas, and Caesars Entertainment's new resort The Cromwell, will continue the flow of tourists to this entertainment capital. Here is a guide to navigating a day in Las Vegas.
Accommodations
Stay at The Laurel Collection's award-winning Octavius Towers that was unveiled a year ago at Caesar's Palace. The property has luxe amenities like personal hotel registrations, a private valet entrance and direct access to the sprawling Garden of the Gods pool oasis. The exclusive tower is nestled in a private corridor offering the added benefits of being the closest tower to both the Qua Spa and two restaurants: Central Michel Richard and the Bacchanal Buffet.
Brunch
For an intimate and upscale brunch, head over to the Wynn and dine at La Cave. After being seated, you are handed a menu with a list of 16 food items that are served butler-style. The waiter will come around and offer things like berry compote pancakes, bacon and chorizo sausage cups, or tomato mozzarella flatbread, and you can accept or decline at your will. If something on the menu doesn't come around fast enough, don't hesitate to summon your butler.
The Bacchanal Buffet located at the Caesar's Palace is deserving of its "Best Buffet in Vegas" status. Although open for breakfast, lunch, and dinner, brunch is in a class of its own. At this luxury-style buffet, try the fried chicken and waffles, snow crab legs, or any of the hundreds of items for breakfast. The only downside is you may need a nap afterwards.
For a more relaxed and casual dining experience, have brunch at Beach Café located at the Tropicana hotel. Brunch items can be ordered from the menu, like their fluffy plate-sized pancakes or Frosted Flakes-crusted French toast. However, it's wise to choose the all-you-can-eat buffet, where omelets are made ready-to-order, and meats, potatoes, and fruit options are readily available. You can also enjoy the outside view of the hotel grounds in a beach-like setting.
Lunch
At Sugar Factory (Eiffel Tower location), you will have a hard time getting past the extreme cocktails to get to the food. The restaurant is known for their "liquid nitrogen" goblets, which are frozen by liquid nitrogen and come in a variety of candy flavors, like lollipop passion and blow pop flavors. For $45, you can order a table presentation by the bar mixologist, where the drinks create a smoke filled table and attention from the other patrons. The burgers with white chocolate bread are winners here.
Just in case you couldn't get your fill at the previous candy-lover's restaurant, there is another Sugar Factory located at Town Square, but owned by a separate company. Having lunch at this restaurant is a good excuse to get away from the Strip, and do some luxury shopping at the Town Square outdoor mall. Located about 10 minutes from the Strip, this Sugar Factory offers American dining like pizza, burgers, and seafood. Of course, you can also order a candy flavored cocktail.
Dinner
Strip House located at Planet Hollywood is a fine dining experience that offers an innovative menu with sultry interior designs by David Rockwell. The ambiance of the restaurant is romantic, with original 1900s black-and-white nude photos adorning the sexy blood-red interior. For appetizers try the lobster bisque, mac 'n' cheese, or truffle spinach. The Crisp Skin Scottish Salmon entrée is smartly complemented with artichokes, pancetta, fingerling Potatoes and basil sauce, but perhaps the icing on the cake is literally their famous 24-layer chocolate layer cake.
For excellent steakhouses, visit either Stack Restaurant & Bar or Oscars. Stack is located at The Mirage and has contemporary, earth-toned décor and menu items like kale salad and filet mignon. In contrast, Oscars is a classic steakhouse with the plush booths, and stands out because of its impeccable service, and the huge windows offer a stunning view of Freemont Street in downtown Las Vegas.
Try dinner at Bacio located at the Tropicana hotel, where the white-tableclothed restaurant features Italian cuisine in an intimate and casual setting. Guests can people watch while sitting outside of the restaurant. Some must-haves on the menu include the fluffy mozzarella sticks, penne pasta with marinara sauce, and the fish risotto.
Spa
The Qua Spa at Caesar's Palace is one of the top spas I've experienced in my travels. If Julius Caesar had a spa, it would probably look like this. Fifty-one treatment studios including seven facial rooms, three private couple's studios, three wet rooms with Vichy showers, a cedar wood sauna, herbal steam room, whirlpool, tea lounge and a 5,500-square-foot, state-of-the-art fitness center make up the facilities. It took 10 minutes to tour the entire facility. The Diamond Tip Microdermabrasion facial is excellent for blackhead removal and skin rejuvenation.

The Reliquary Spa at the Hard Rock Hotel stands out because of the eclectic music they play throughout the facilities. In the Jacuzzi/sauna area, they play soft rock, and in the treatment room during my signature Drum Sticks massage (which uses drumming, tapping and rolling to create energy flow), they played R&B, like Kelly Price and R Kelly.
To escape the crowds on the Strip, visit the JW Marriott Aquae Spa located in Summerlin. The facilities are not huge, but there is an outdoor hot tub and pools. The treatments are definitely the main attraction, like the 110-minute Cabernet Crush treatment which includes a crushed red grape and orange blossom exfoliation, wine and honey body wrap, and wine oil massage.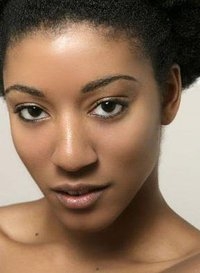 AJ Jordan
Adrienne Jordan is a fashion and travel writer based in Los Angeles....(Read More)