By JustLuxe Sep. 2nd, 2021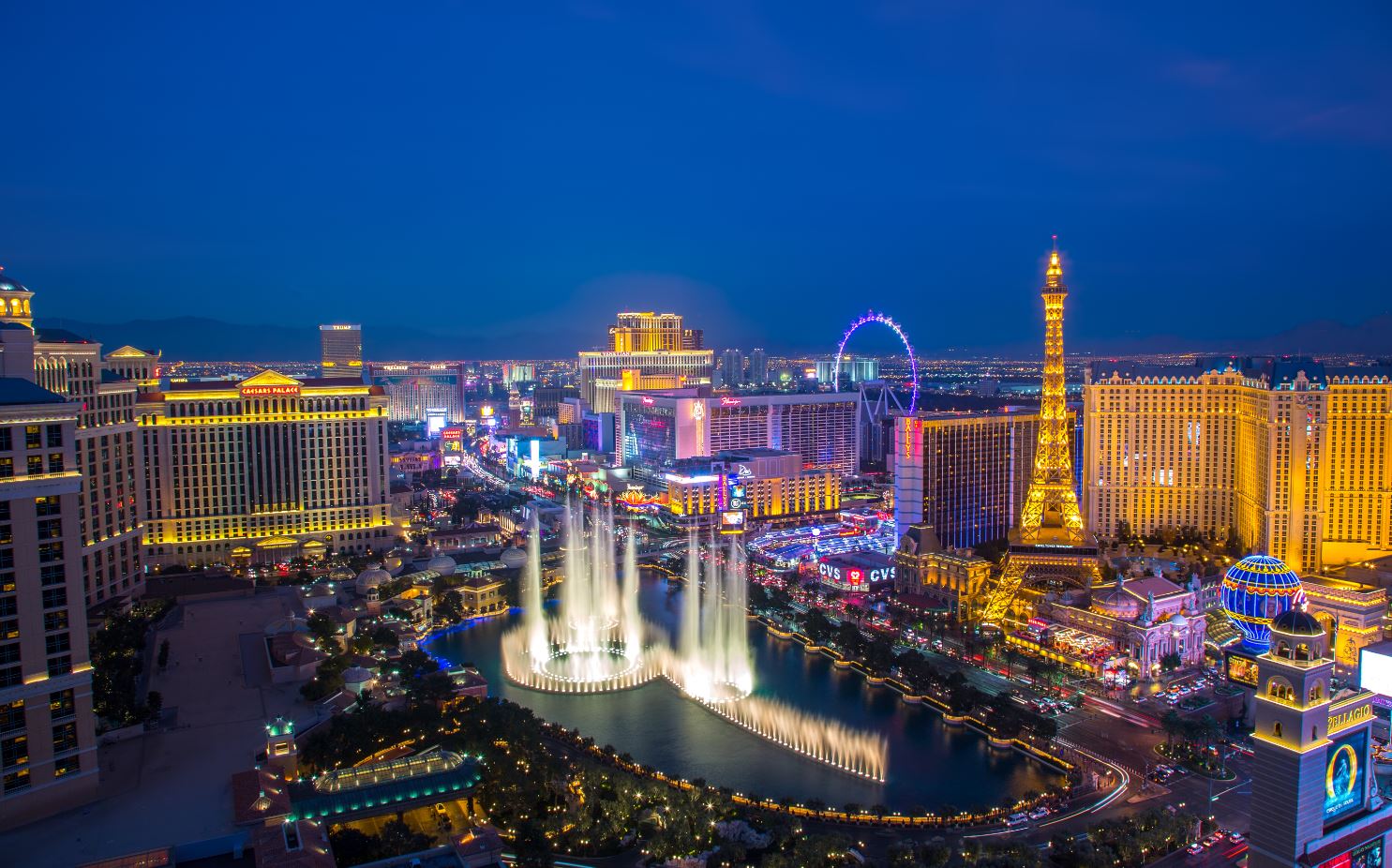 The holy grail of debauchery, joy and entertainment will forever be Las Vegas - and it's really not that close.
It's known as Sin City and there's a reason why some folks just can't handle its intensity. From the moment you arrive until the second that plane departs McCarran International, there's bound to be plenty of stories made that'll last a lifetime.
Alas, while Vegas itself is a hot spot for all kinds of fun, there are plenty of day trips out in the desert that are equally as exhilarating.
Read on and discover the best day trips from Las Vegas.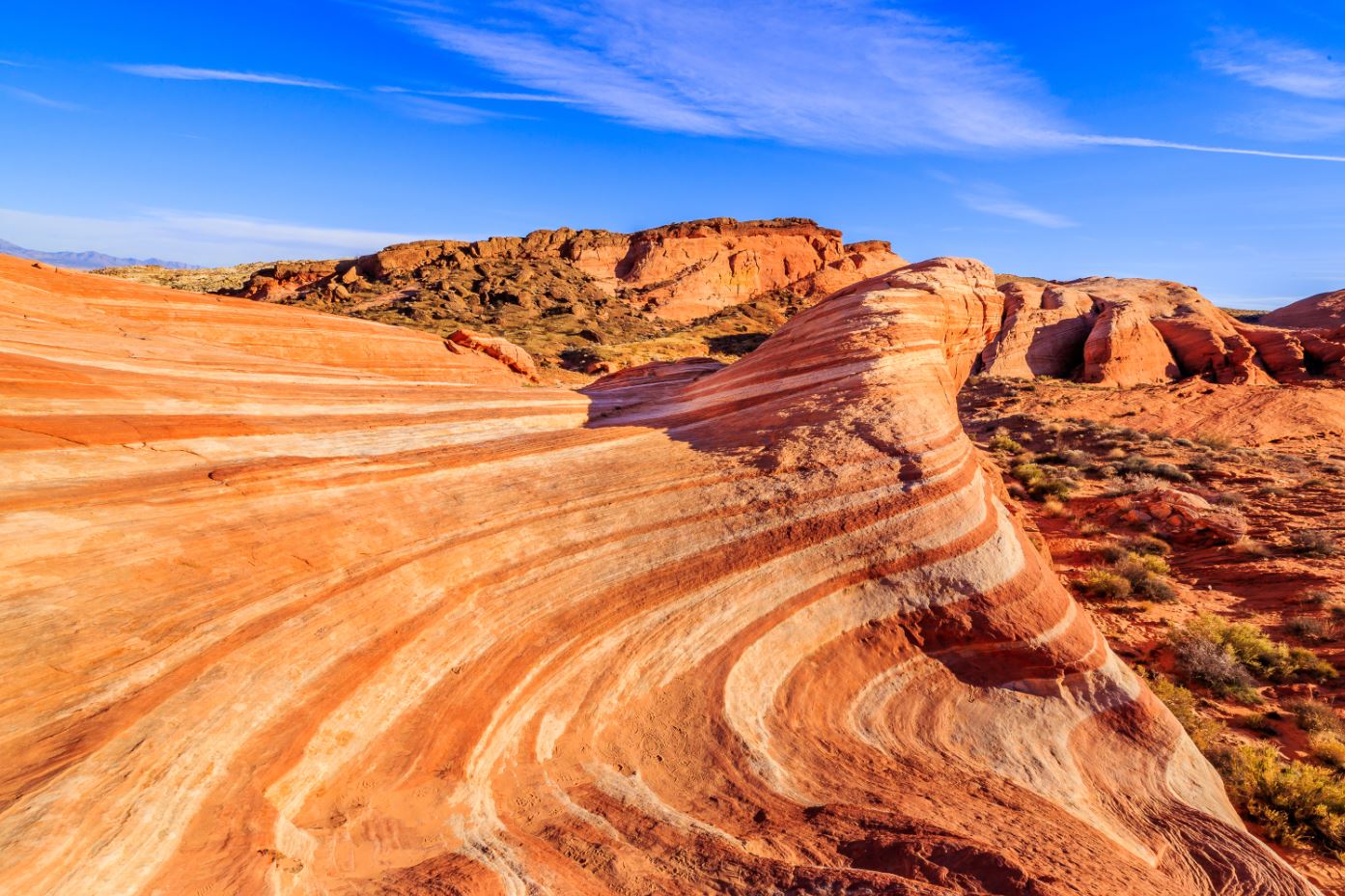 1 - Valley of Fire
The Valley of Fire could serve as the figurehead of any Hollywood movie and it'd almost certainly fit the bill.
Between the dramatic landscape and the 2,000-year-old petroglyphs, there are 46,000 acres of pure grandeur waiting out there in Nevada.
The red sandstones make up the name of the actual location, stemming all the way back to the Aztec Sandstone, with the park now being used for camping, picnics, historical tours, and as many hikes as you could ever desire.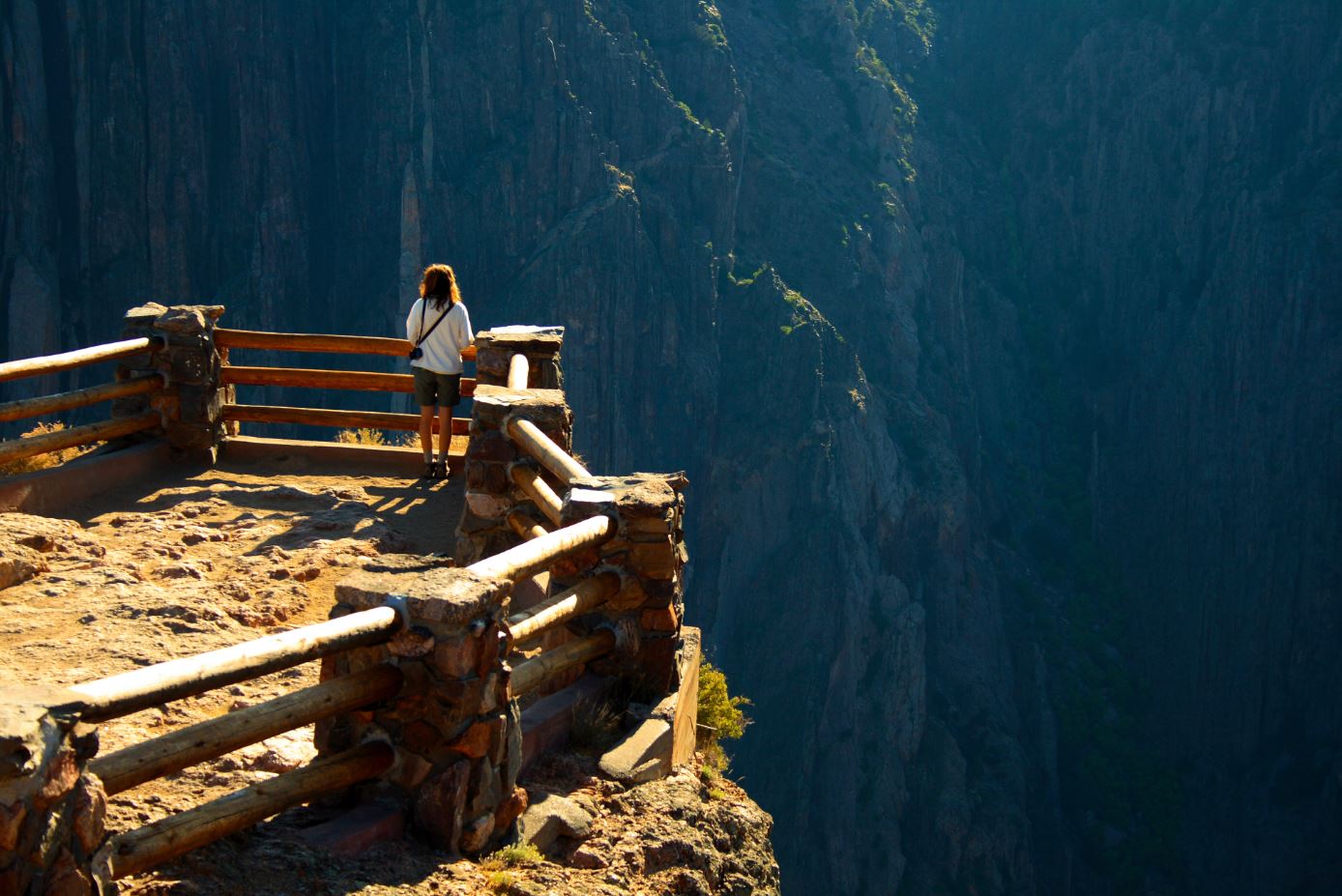 2 - Black Canyon
The drops at Black Canyon should, and almost always do, strike fear and intimidation into the hearts of all who visit - and that sense of occasion is what drives its popularity. This western Colorado-based wonder has roads and trails that can be trekked through both on the north and south side, providing some of the most remarkable views in the entire state.
The East Portal Road heads all the way down towards the river and along the way you're bound to spot some elk, deer and perhaps even golden eagles.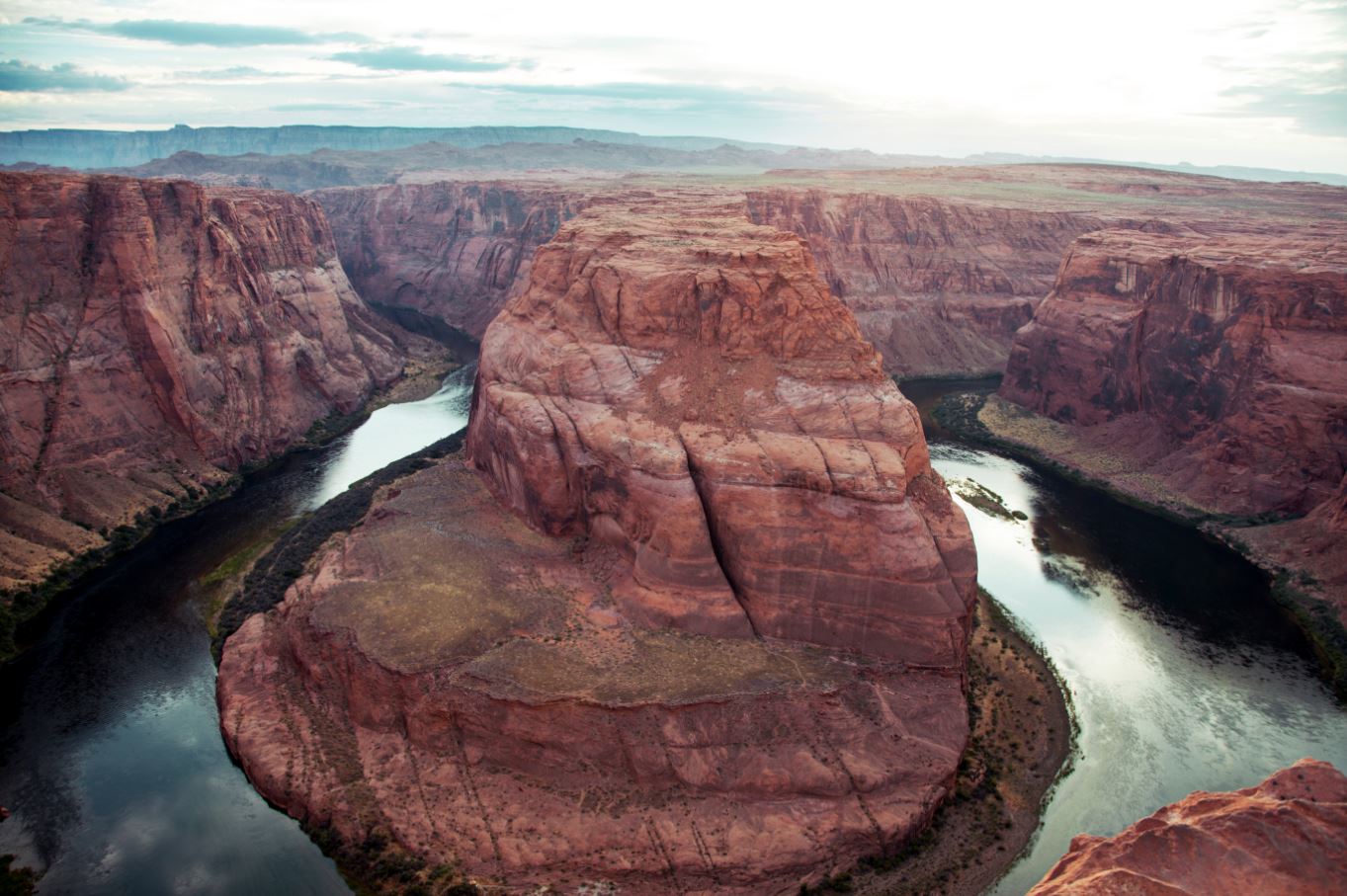 3 - Grand Canyon
When discussing some of the most memorable tourist destinations in the United States, it's impossible not to include the Grand Canyon on the list.
It stretches out across 277 miles and is believed to be over five million years old. There's no way of properly grasping the magnitude of it in just one trip but if you want to try then test the waters with a hike, a helicopter tour, riding a train through the heart of the Canyon or get brave and head out onto the insane glass bridge. The list of Grand Canyon tours from Las Vegas is endless, including both day trips and multi-day tours.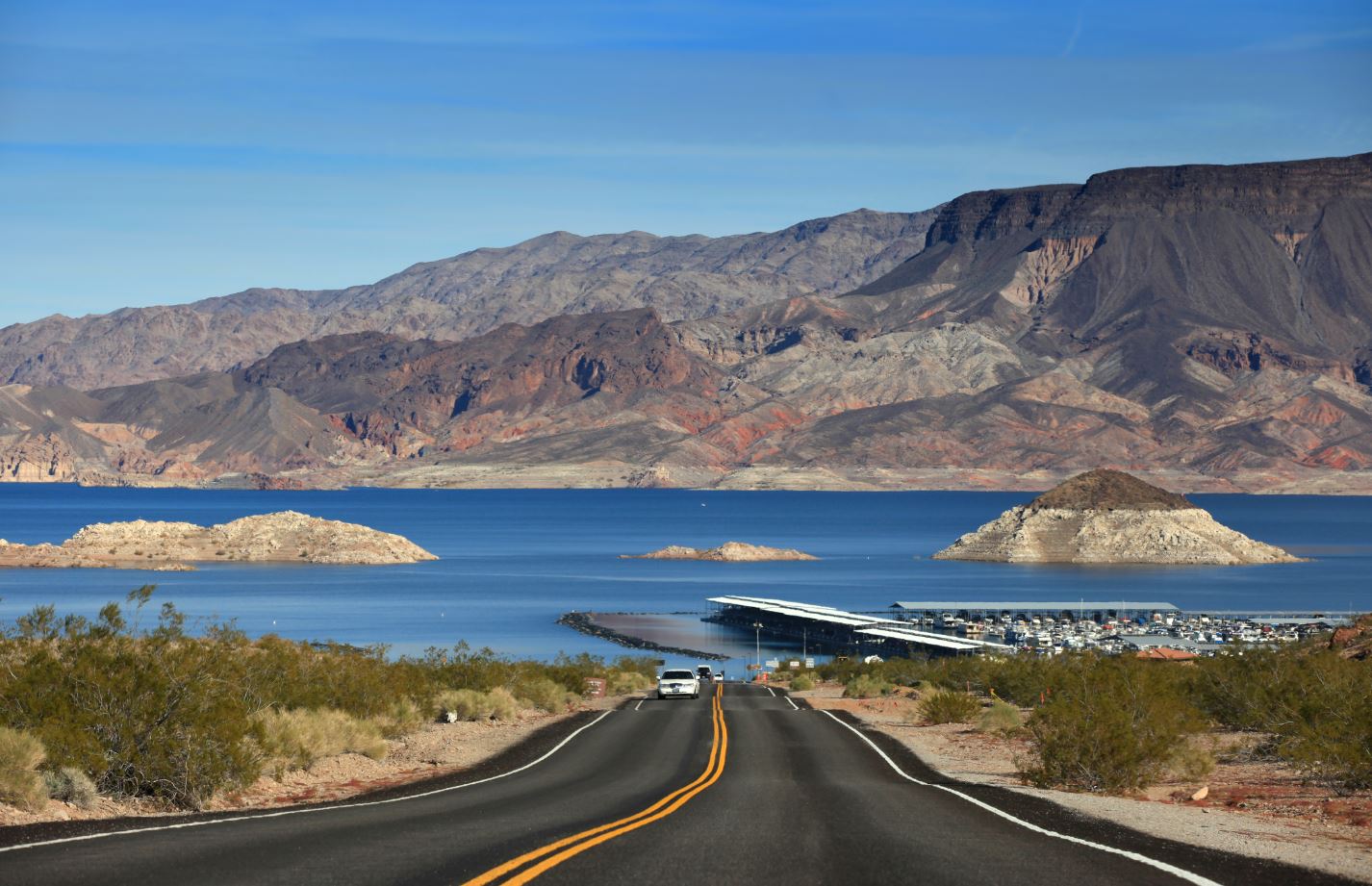 4 - Lake Mead
The water cuts and droughts within Lake Mead can't be ignored but even in its current state, it's still one of the most impressive spots in the southwest.
This reservoir, formed by the Hoover Dam, is a hub of relaxation whether it be through relaxing at the beach, taking the boat out onto the water, or trying out one of the coves.
As a Recreation Area, it's great fun but as a national monument, everything possible needs to be done to preserve it.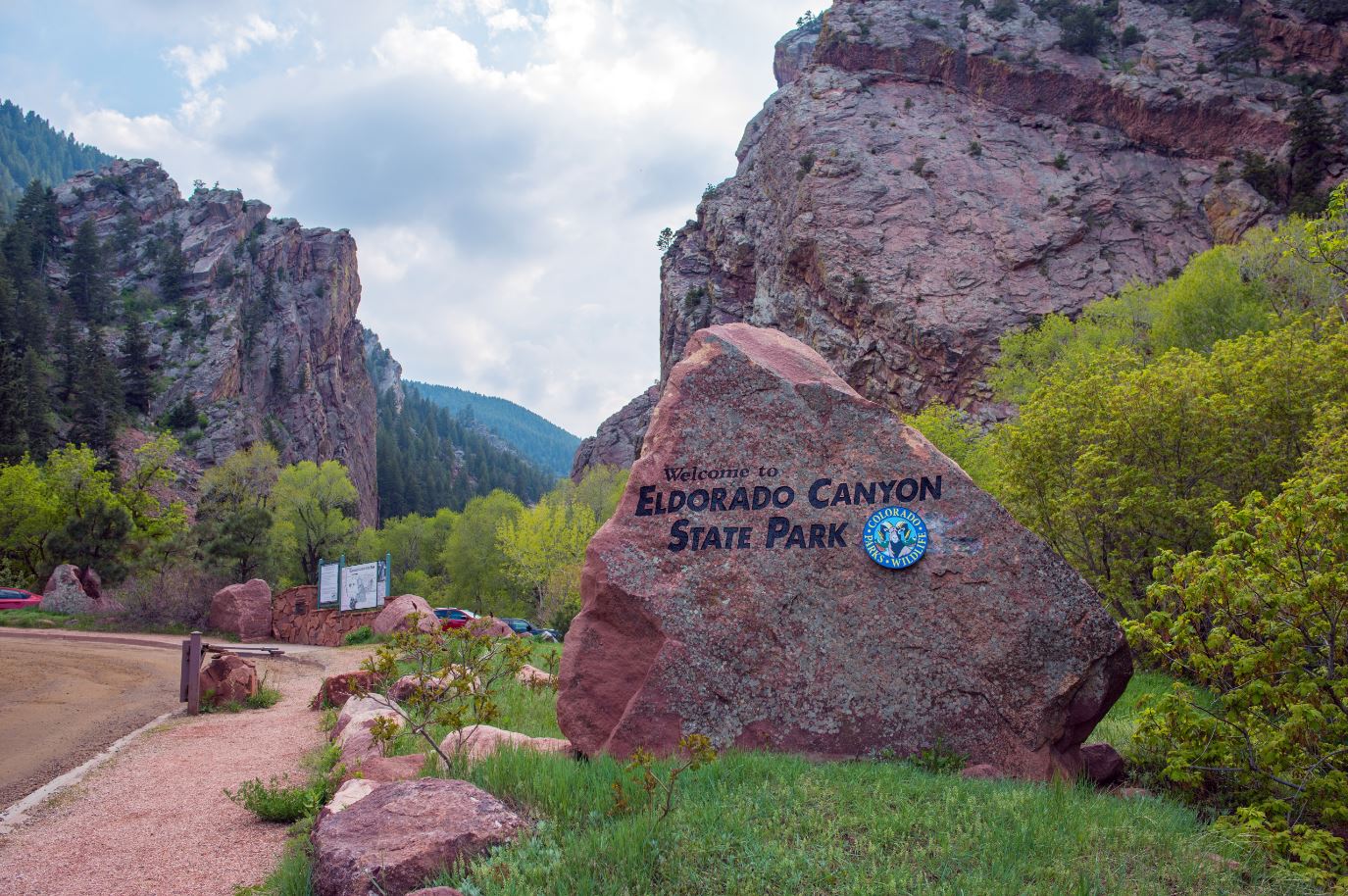 5 - Eldorado Canyon
There's a rich history behind Nevada's El Dorado Canyon that revisits the art of mining for silver and gold. It drains all the way into the Colorado River at the former Nelson's Landing with the 'ghost town' of Nelson, now a popular tourist site, resting at the very top of it.
This is a quintessential way of getting to grips with the history of this region with fun tours, old artifacts, and the kind of history lesson that money just can't buy.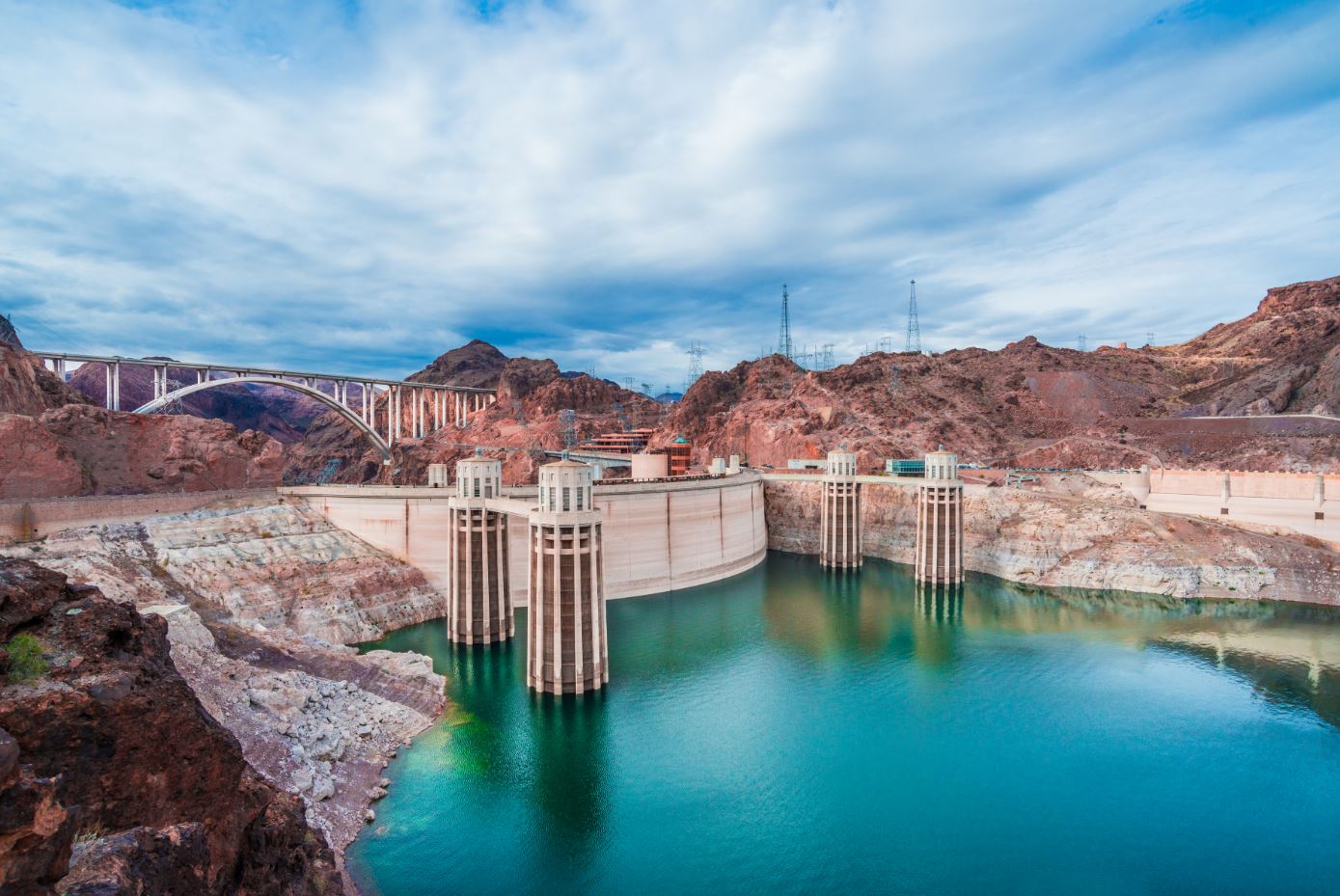 6 - Hoover Dam
The Hoover Dam is tall, it's majestic, and it stands tall between the border of Nevada and Arizona like a real force of nature.
It was constructed back during the Great Depression and was actually dedicated by none other than Franklin D. Roosevelt. Now, all these years later, Hoover Dam tours from Las Vegas can still be taken whether on foot or by helicopter to really grasp the scale of this thing in its entirety.
It initially seems daunting but once you peel back a few layers, it really is quite beautiful.
7 - Seven Magic Mountains
Seven colorful sculptures in the middle of the desert - if this isn't art at its finest, we don't know what is.
This public art installation is just 10 miles away from Las Vegas and, in a weirdly similar manner to Stonehenge, is available to be visited by any and all people. It stands out like a sore thumb in all the best ways and with it being free to visit, there's nothing else to do aside from walk up and catch a glimpse.
8 - Death Valley
The current official hottest air temperature ever recorded on Earth came in 1913 at the Furnace Creek Ranch - located in Death Valley, USA.
The National Park is dry, hot, and beautiful to look at but the easiest piece of advice that can be provided for anyone visiting is this; come prepared.
It's a cool place to visit in any context but nobody likes a hero, and trying to outlast the heat is only going to end badly in this unforgiving place.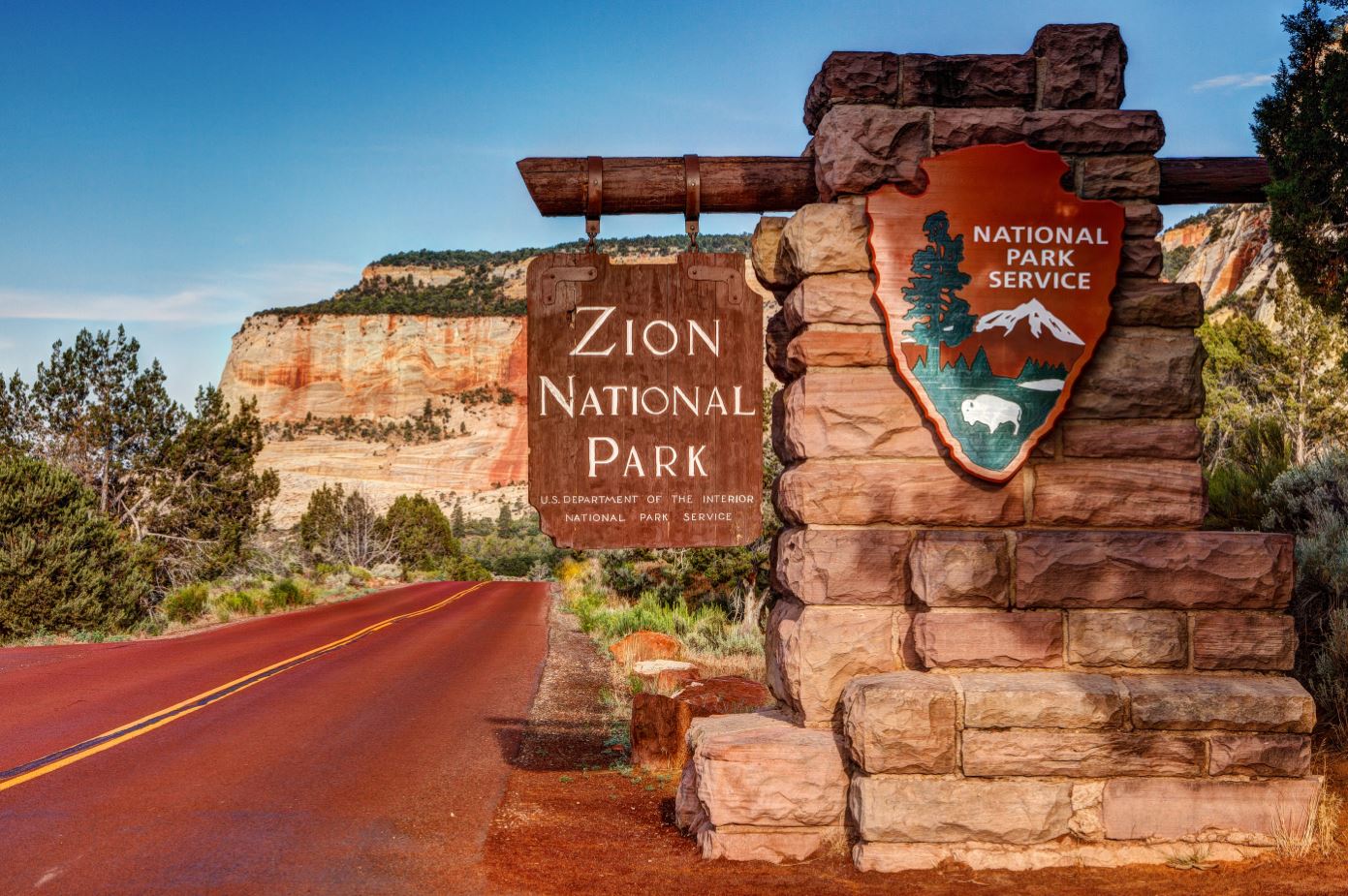 9 - Zion National Park
Zion National Park is recognized as the "first" national park in Utah with paths being available to walk that was also visited by native folks and pioneers of years gone by.
The sandstone cliffs feature an array of different colors that also bleed into the deep blue sky, making for a kind of "nature skyscraper" vibe that's hard to shake.
There are so many adventures to be had here from hikes to tours and beyond, and even a 2-3 day visit probably wouldn't do it the full justice it deserves.
10 - Area 51
Area 51 is a highly classified facility in Nevada with very, very few details being known about what actually lurks beyond the gates.
The popular myth, or running theory, is that evidence of extraterrestrial life can be found within the base.
From local souvenir shops to tours around the outside area, Area 51 is so much more than just the Air Force Test Center itself.
It's about believing in something bigger than ourselves, and that's pretty special - even if you don't believe.
11 - Antelope Canyon
If you want to head somewhere that's going to amaze and confuse in equal measure, Antelope Canyon tours from Las Vegas are a great choice.
Between the Upper and Lower sections of the canyon, Antelope is known for being a "slot" canyon in the desert with the kind of color scheme and natural flows that would make anyone look on in awe.
It's a key part of the Navajo Nation and at a depth of 120 ft, it's one hell of a place for a game of hide and seek.
12 - Sloan Canyon
There's history and then there's Sloan Canyon.
This national conservation spot is noted as being a significant cultural resource with more than 48,000 acres to work with. The big draws are the petroglyphs and geological features that are, in themselves, enough to get anyone excited.
This area has held preservation status for almost 20 years for future generations to explore with the Petroglyph site hosting just under 1,700 different designs with over 300 rock art panels to check out.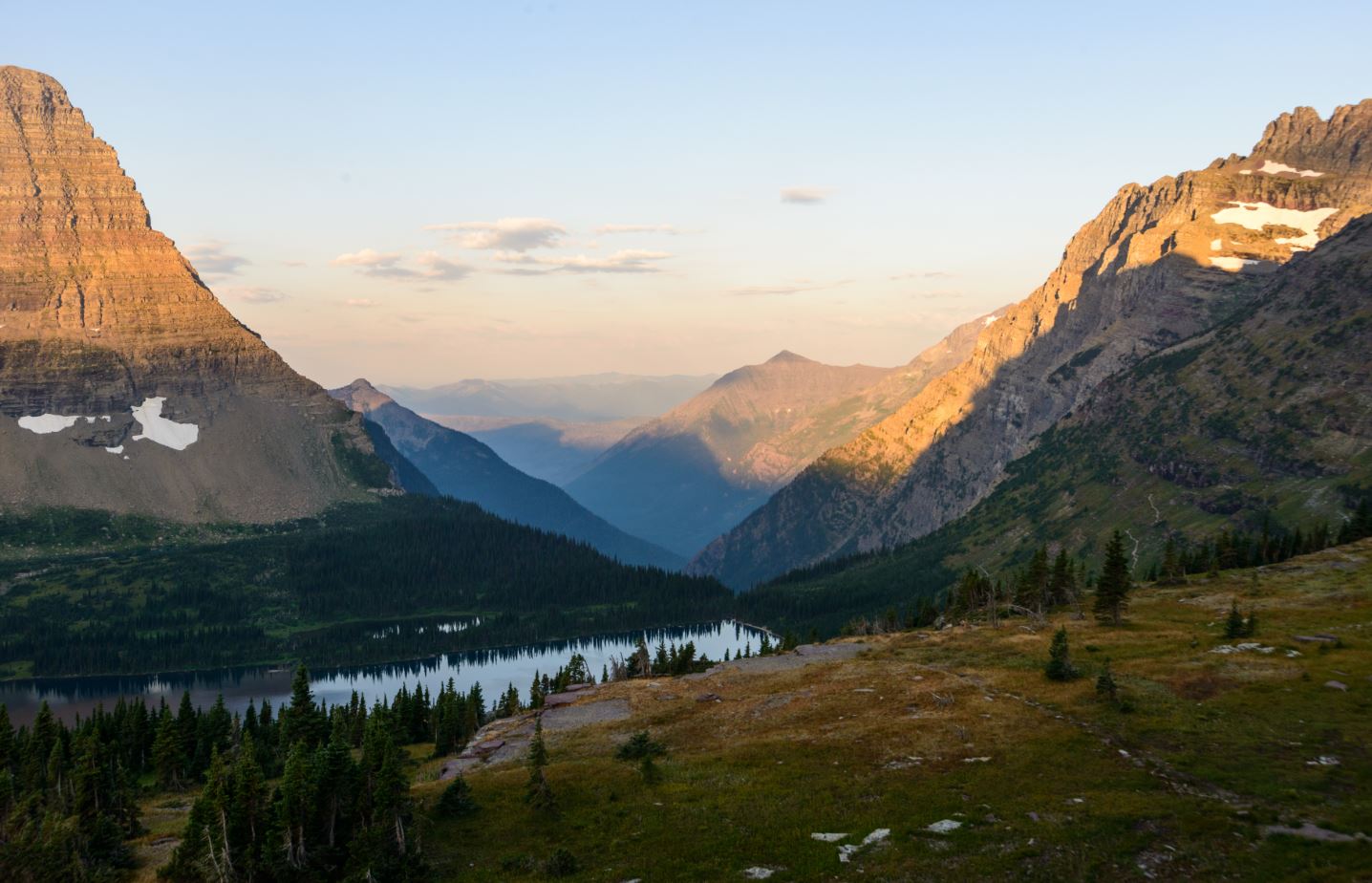 13 - Hidden Valley
Down in the depths of Reno we have the Hidden Valley Regional Park - a place that has more tumbleweed than they know what to do with.
The regional park is nearly 500 acres deep and has actually inspired a variety of different media projects, including appearances from the Valley itself in a few video games.
The guided trails are always fun to venture down with exercise being the primary name of the game, so make sure to bring plenty of water - because it's going to be a long day.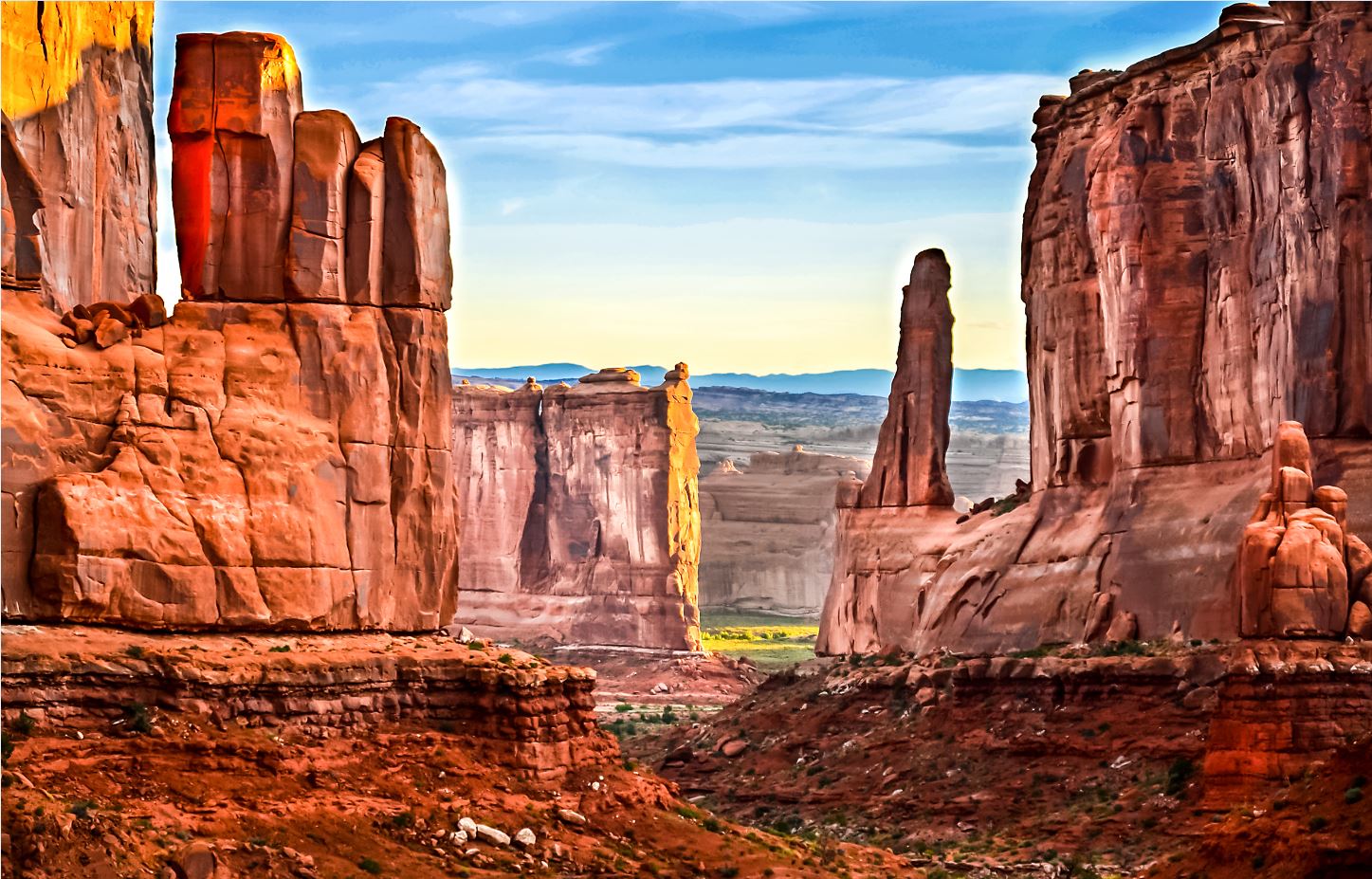 14 - Red Rock Canyon National Conservation Area
Red Rock Canyon looks like something straight out of the Breaking Bad playbook and that's one of the biggest compliments we could ever hope to give it.
The red sandstone peaks, the Keystone Thrust Fault, and the petroglyphs are all big players down here with there being a scenic drive that stretches out across 13 miles.
Whether it be Moenkopi Loop, Calico Hills, Turtlehead Peak, or Calico Tanks, these trails aren't to be missed in the heart and soul of Vegas county.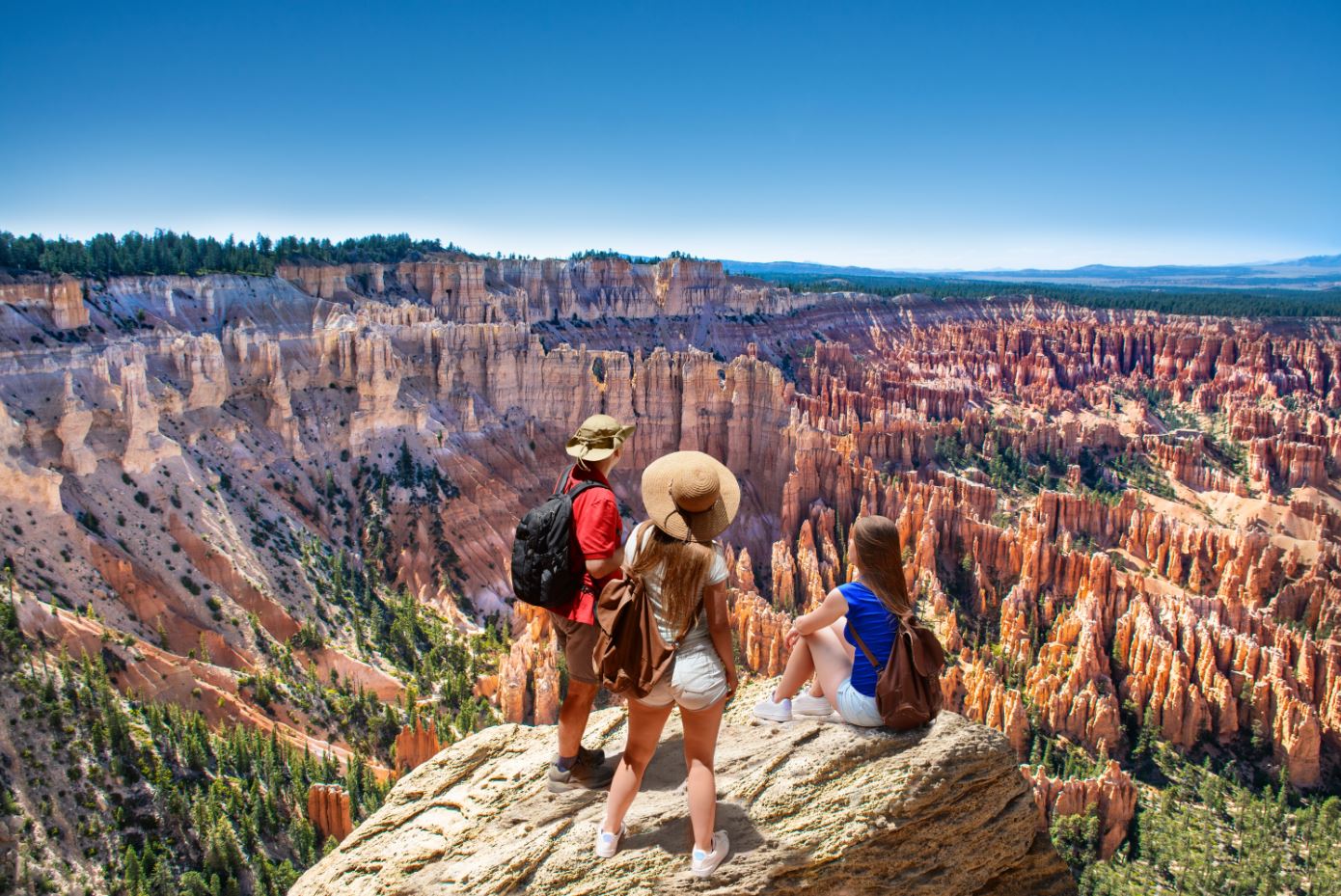 15 - Bryce Canyon
Bryce Canyon is described as not being just a single canyon, but instead having a collection of 'natural amphitheater bowls' that are all encompassed in one high plateau.
This is easily the most shocking viewing point on this list with any hotels and trail routes not really doing justice to the insane sights that can be found here.
Every single blockbuster Hollywood movie should want to film here, and every single person should want to walk around, meet the wildlife, and witness one of America's great nature spots.
If, after all of that, you still fancy staying in Sin City, check out some other fun things to do in Las Vegas. There are common misconceptions about this notorious American vacation destination, when really, it's all about living in the moment with your family and friends.
From a big-time boxing or MMA fight all the way through to rattling through the casinos, always try to stick to the one golden rule; what happens in Vegas, stays in Vegas.
JustLuxe Team
The JustLuxe Team strives to bring our members and readers the very best in luxury news and conversations. We love to hear your opinions and suggestions, but most of all, we love to interact with you. ...(Read More)