By Shaena Engle Sep. 22nd, 2021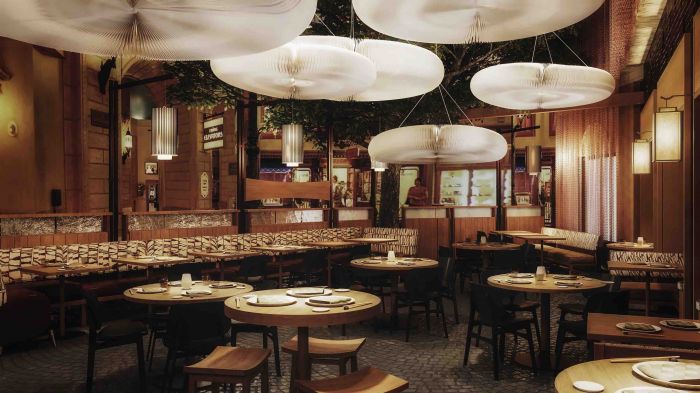 Caesars Entertainment
Caesars Entertainment, Inc. and Nobu Hospitality announced the expansion of its partnership with two new Nobu Hotels and restaurants at Harrah's New Orleans and Caesars Atlantic City, a new Nobu restaurant at Paris Las Vegas and a refresh of the current Nobu Hotel at Caesars Palace Las Vegas.
Nobu Hotels and restaurants blend modern luxury and minimal Japanese tradition into a lifestyle with products, services, and personalized touches. Each location provides a local experience coupled with Nobu's signature style.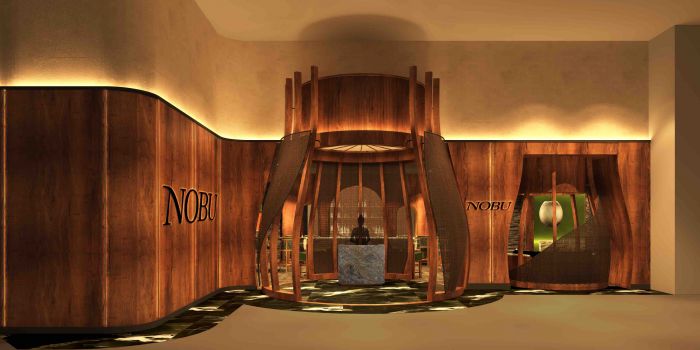 Caesars Entertainment
'We opened our first Nobu Hotel in 2013 at Caesars Palace – breaking the mold and doing something that had never been done before by placing boutique experience inside one of the most iconic resorts on the Strip. We now have expanded the collection around the world, and we have a robust pipeline of destinations in development. We are excited to take this next step in our growing partnership with Caesars," said Nobu Hospitality founders, Chef Nobu Matsuhisa, Robert De Niro and Meir Teper.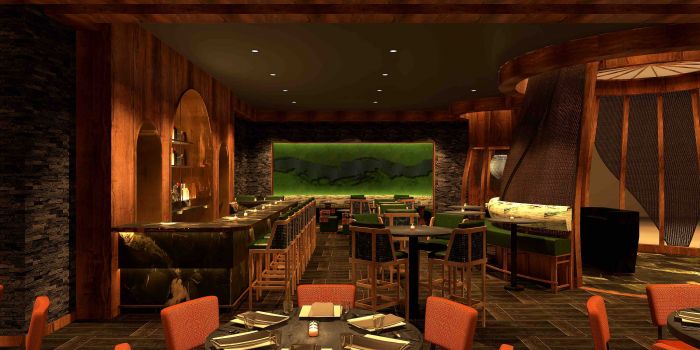 Caesars Entertainment
"Our relationship with Nobu has been an unparalleled success in Las Vegas, and as we continue to invest there and in New Orleans and Atlantic City, we felt it was the perfect opportunity to deepen and expand that relationship," said Tom Reeg, CEO of Caesars Entertainment. "Nobu's sophisticated elegance is the perfect complement to the multi-million dollar renovation projects we are developing in all three cities, all of which are fast becoming the nation's top modern sports, gaming and entertainment destinations."
This October, the first Nobu Hotel at Caesars Palace will begin a multimillion-dollar refresh of guest rooms and public areas, set to be completed by the end of the year.
Debuting in early 2022, a new Nobu restaurant and lounge is set to open at Paris Las Vegas.
At the end of summer 2022, a new Nobu Hotel, including a new Nobu restaurant, is set to open within Caesars Atlantic City.
In 2024, Nobu Hotel New Orleans and restaurant are expected to open within the newly created Caesars New Orleans following a multimillion-dollar transformation of Harrah's New Orleans.
"Nobu Hospitality and Caesars Entertainment brought to life the world's first celebrity-branded hotel, setting a new bar for our industry," said Gary Selesner, President of Caesars Development. "We couldn't be happier to have the opportunity to raise that bar with Chef Nobu, Robert and Meir. Together, we will create incredible new experiences steeped in Nobu's signature style and sophistication to Las Vegas, Atlantic City and New Orleans."

shaena engle
Shaena Engle is the food/travel editor for The Daily Meal Los Angeles. She also writes for the Los Angeles Times, Pasadena Magazine, M Magazine, Los Angeles Times Las Vegas Magazine, AOL, yummly and other outlets. She has authored The Best Places to Kiss in Southern California, The Cheap Bastard's Guide to Las Vegas and other outlets. She writes about travel, food, wellness, lifestyle and entertai...(Read More)