By Jill Weinlein May. 2nd, 2023
Caesars Palace
Mingle with Hall of Fame Jockeys at the iconic Caesars Palace in Las Vegas on Saturday, June 24, for the annual 'Jockeys and Jeans' fundraiser. The gala is a tribute to the fallen riders.
According to Barry Pearl, President of Jockeys and Jeans, its a celebration of the sport of racing, and honoring those whose careers were shattered in one moment of tragedy.
"We are the lucky ones," said Pearl on the Jockeys and Jeans website. "We walked away intact. We will never forget our brothers and sisters who did not."
Jockeys and Jeans was created in 2014, when a few ex-jockeys discovered posts on Facebook and decided to hold a reunion. Most of these riders had not seen each other for over 30 years. From this reunion, a former rider Rev. Eddie Donnally and former Kentucky Derby winner Mike Manganello spearheaded the Jockey's and Jeans charity concept.
The committee grew to include Barbara Jo Rubin, the first woman to win in the US; Darrell Brown, a former leading rider at Tampa Bay Downs; Dennis Petrucelli, a former Tampa Bay Downs rider; and Barry Pearl, a former rider from the 60's and 70's. Reverend Eddie partnered with the Permanently Disable Jockeys Fund (PDJF) to raise money for the PDJF and help those in need.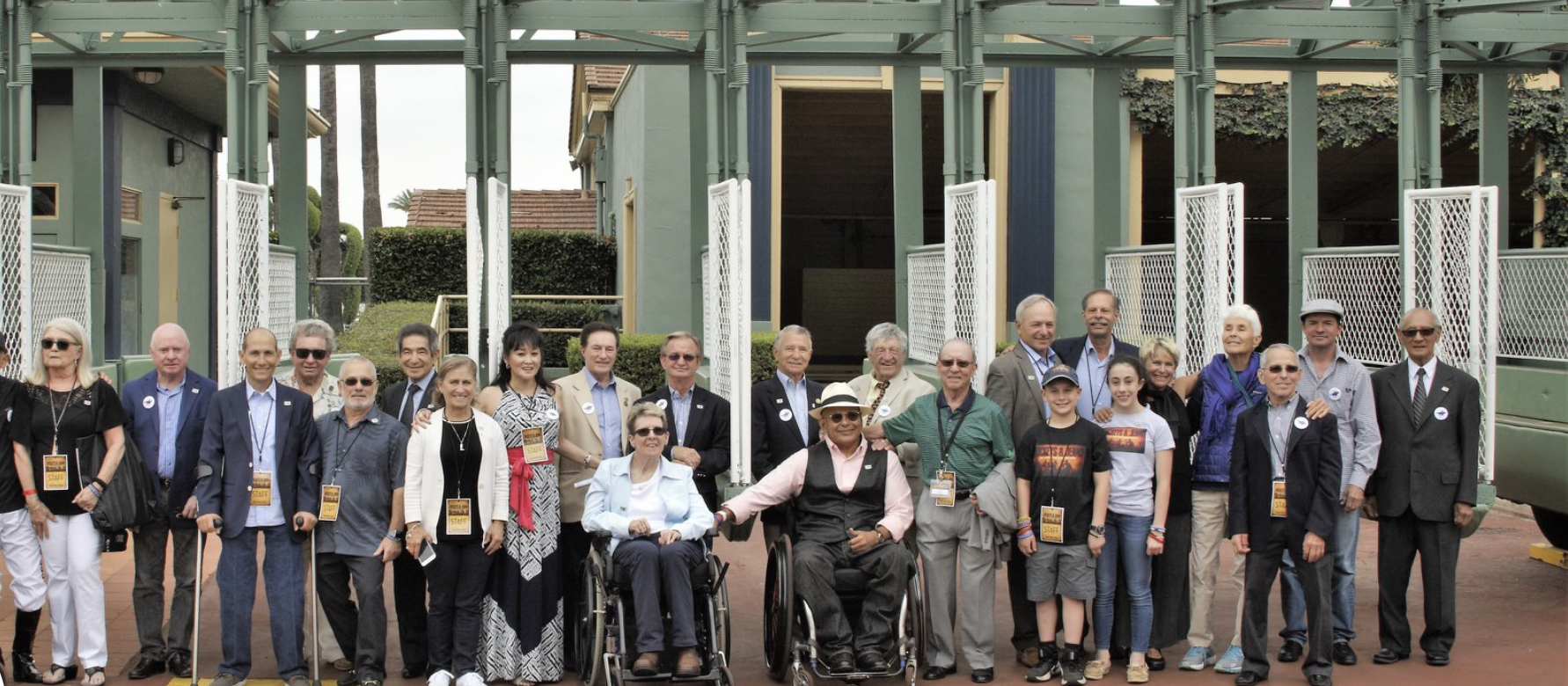 Now Jockeys and Jeans has their own Facebook site.
This is the first year that the charity event is held in a casino and not at a track. Starting at 7 p.m., attendees will enjoy a seated dinner, and bid on live and silent auction items. There will be some unique horse racing memorable and opportunities to meet Hall of Fame Jockeys.
American businessman, James Franklin McIngvale, also known as 'Mattress Mack' will be honored at the fundraiser. He is the founder of Gallery Furniture in Houston and a generous supporter of Jockeys and Jeans.
"This year's event represents an historic step in our evolution," said Pearl. "We hope to set a record for funds raised at a horse racing related charity event. This will also be our first event not held at a thoroughbred track, but all the folks at Caesars Palace are experts at hosting events and are going full tilt boogie to make sure ours is a huge success."
Early bird and past attendee tickets are available for $110. Single tickets are $125 and VIP Tickets are $250. If attendees purchase a nine-person table for $1,800, they will have the opportunity to sit with one of the Hall of Fame Jockeys. Tickets are available ticketmaster.com

Jill Weinlein
Los Angeles based Jill Weinlein covers travel, food and lifestyle destinations for multiple newspapers, magazines and websites. Her areas of expertise include, luxury travel, culinary reviews, cruising and family travel destinations. Born in Los Angeles, Jill studied Communications and Theatre Arts at UCLA. She has a a Dine and Travel blog - www.dineandtravel.me and she writes a weekly restaur...(Read More)