By James Rothaar May. 18th, 2011
The deluxe Harrington Court Apartments is for travelers who prefer a homelike feel to their luxury accommodations. This is an opportunity to live like a local in one of London's most culturally rich destinations.


The boutique, luxury-serviced apartments are located in a refurbished Victorian Era build that is both classic and contemporary. Located in the culturally rich South Kensington, guests have great proximity to the best offerings of the area. The community is rich with shopping, dining and entertainment attractions. From the Knightsbridge shopping experience to the Natural History, the Science and the Victoria & Albert museums, the Harrington provides direct routes to most of central London, the Heathrow airport, and the South Kensington tube station.

This is where the continents divide in their usage of common everyday terms. A flat in England is called an apartment in the U.S., while an apartment in England is similar to an extended-stay-styled hotel in America. The Harrington Court Apartments offers fully serviced luxury units. There are studio, one- and two-bedroom, and three-bedroom penthouse apartments available for both short- and long-term stays. All units are en suite and include individually controlled HVAC systems, a flat screen LCD television with satellite TV and a DVD player.


Additionally, all units include a furnished dining area, a fully equipped kitchen, daily housekeeping service, and 24-hour reception. The larger units are equipped with dishwashers as well. Many apartments have a small balcony. The large penthouse apartment features floor-to-ceiling windows and a large balcony area that provides picturesque views of the central London skyline, taking in such vistas as Stephen's Tower (a.k.a. "Big Ben") and the London Eye.

Other neighboring districts include Knightsbridge, Chelsea and Kensington proper. South Kensington has some of the world's most prestigious real estate holdings. The Saatchi Gallery, Royal Albert Hall, the Chelsea Physic Garden and the Holland House also would be on the recommended places to see list. Many of expatriates of France live in the area as well. The Lycée Français Charles de Gaulle and the French Institute for French cinema are also nearby.

For more information or to make a reservation, visit www.harrington-court.com.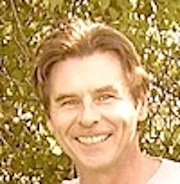 James Rothaar
James has written content for Justluxe.com and other leading online luxury lifestyle magazines. Rothaar previously served as the senior-tenured staff writer for JustLuxe, having worked with the digital magazine since 2005. He resides in Jacksonville, Florida, and works as an independent marketing consultant and freelance writer and copywriter. He is the co-owner of Wild Owl Digital, a boutique mar...(Read More)