By Carol Driver Dec. 26th, 2011
Posh Primrose Hill is an upmarket area in London most known for its A-list celebrities and million-pound homes. Wander along the high street and it's a smorgasbord of one-off boutiques and luxury finds. Tucked away in a quiet corner is the delightful Manna — a vegan restaurant which has been running for more than 44 years.

Its menu is completely meat-free — no eggs or dairy either. Intrigued, my friend and I decided to pay a visit to this classy establishment to find out what was on offer. Once inside, the atmosphere is as warm and inviting as the staff. It's cozy and the décor is modern and elegant; there are birds and trees painted on the walls, and ambient lighting giving it a secluded feel. Manna is keen to dispel the belief that vegan food isn't all lentil burgers and nut roasts, but can offer substantial and creative meals.



My friend and I start with the basil and cashew cheese croquettes (although there's no cheese involved!). Served on a bed of watercress and pea sprouts with chili jam, these circular nuggets burst with flavor. My guest digs into the colorfully spiced jerk tofu, plantain and sweet potato kebabs. They look incredibly impressive and taste just as good; the Caribbean coleslaw, lime cream and toasted cashews topping it off nicely.

It's easy to see the care and consideration that's gone into each of our meals, as they're presented like small works of art. For my main course, I order tofu steak and mash served with huge, crunchy onion rings. It's great British fare — the tofu is flavorsome, although the mash needed more seasoning.



Across the table, the meat isn't being missed with the ravioli. The casing is thick and a little chewy, but it's filled with a delicious wild mushroom and walnut pate and served with a moreish fennel cream sauce and sundried tomato pesto and balsamic reduction. We celebrate the food with a bottle of delicious Prosecco Giol Veneto from Italy. It's lovely and light and complements the food perfectly.

All beverages at Manna are vegan including the wine list which is incredibly impressive and is also organic. So you feel as though you're doing some good while enjoying a couple of glasses! On to dessert, again the range is almost unbelievable. We opt to share the cranberry and orange cheesecake, and it's simply amazing. It's soft and creamy and the fact that it's dairy free is unnoticeable. And the accompanying amaretto brittle 'vice' cream rivaling any ice cream I've tried.



As more Londoners turn to healthy foods, places such as Manna will become increasingly popular as they show that rather than missing out, you really can have your (vegan) cake and eat it, too. For more details visit Mannav.com.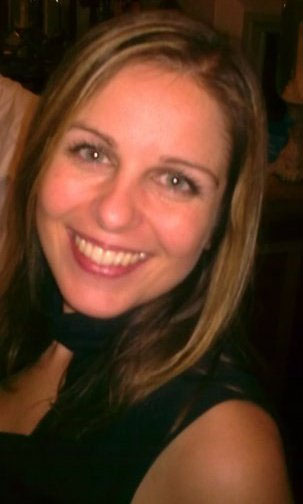 Carol Driver
Carol Driver is a journalist with more than 20 years' experience - most recently as Femail Editor at MailOnline. Carol is currently a freelance journalist, writing for national newspapers and magazines in the UK. She also offers PR services to business. Carol also writes travel reviews - including hotels and resorts. ...(Read More)