By Eric Rosen Jul. 25th, 2017
London is a city where history is practically palpable. The pomp and circumstance of royal processions, the grandeur of its palaces and boulevards, the monuments to kings and generals; all speak to the city's vision of itself as a world capital for the ages.
But in London's less-touristed corners, there is history as well. Much of it is as interesting, if not more so, than what you'll find in the city's museums and squares. Case in point: two of the most exciting new hotels to open in London in recent years each make their home in 19th-century buildings: One a courthouse and prison, the other a grammar school, both stylish new entrants to London's crowded hotel scene.
The Courthouse Hotel Shoreditch
Shoreditch on London's east side has had a swinging social scene for a few years, but now there's one more reason to visit thanks to the opening of this swanky new boutique hotel in the area's former magistrate's court and police station.
The Courthouse Hotel Shoreditch is the result of a stunning £40 million renovation. The entrance is up an imposing set of stone stairs that still carries a soupcon of bureaucratic self-importance. Instead of uniformed constables waiting to take you in, though, today you will find suited bellmen ready with a smile and a helping hand.
The lobby is likewise imposing. You can't help but look up at the grand imperial staircase leading to the second floor whose landing is watched over by a life-size Queen's Guard statue, and the stained-glass cupola overhead. Don't forget to look down as well, though, at the original stone floors including a coat of arms that incorporates the national flowers of England, Scotland, Wales and Ireland.
To the left is the concierge stand where three or four well-informed young folks are on hand at any given time to offer insight into the neighborhood's hotspots. Past them is the reception and elevator bank leading up to the accommodations.
The hotel has 86 guestrooms and 42 suites. Each is unique given the building's original architecture, and those on the top floor feature round windows overlooking Old Street. Everything inside is completely contemporary, though. Beds have neutral-toned leather or fabric headboards and are dressed in crisp white linens with boldly colored runners. The rest of the furniture, including work desks and mirrored armoirs are made from black wood, except for the small chairs and love seats you might find in some of the larger rooms. Rooms also feature 46-inch high-definition flatscreens, free Wi-Fi and even complimentary use of a smartphone during your stay so you don't rack up your data charges.
Bathrooms are clad in gray stone or marble, depending on the room type, and stocked with Guilty bath products in a cheeky nod to the building's past.
The hotel's main restaurant is in the former courtroom and is called Judge & Jury—another allusion to the building's history—with black and red leather banquettes lining both walls and gorgeous original wood paneling.
The hotel also three bars including a rooftop one, and another in the former jailhouse. That one is so stylish, it might just be a crime. Turquoise leather stools line the main bar, while there are various other seating areas including restaurant-style tables, long sofas and even several private rooms. Those are contained in the former prison cells, complete with heavy metal doors.
The cocktails here are fresh and creative, including the Solitary, which is an invigorating hit of rum, lime juice, dark chocolate liqueur, red chili and ginger beer for a jolt.
The hotel has a two-lane bowling alley with its own private bar and events space, a subterranean spa complete with fitness center and indoor swimming pool, and a 196-seat theater (or is it theatre?) for private screenings.
For a lesson in luxury, look no further than a 180-year-old former boys' grammar school that has recently reopened as a new boutique hotel. The LaLiT London is the first property outside of India for this small Indian hotel group, and took over the St. Olave's Grammar School just around the corner from Tower Bridge. If only the interiors had been this grand with the boys were here, they might have paid more attention to their lessons.
The Tudor-style red-brick structure's original idiosyncrasies are in full evidence as guests navigate the labyrinthine corridors, but that only adds to the charm. There are just 70 rooms and suites in all, each of which contains custom-made artworks meant to meld colorful Indian motifs with British cosmopolitanism. See: reception agents who greet guests with a friendly "Namaskar," and a chai-driven afternoon tea service.
Many rooms have original features including enormous windows overlooking the interior courtyards, rich oak paneling and intricate crown molding. Beds are oversized kings and outfitted with white sheets and eye-catching orange accent pillows and runners, as well as painstakingly embroidered headboards depicting Indian peacocks and patterns.
Bathrooms lend a nostalgic note to the rooms with glazed tiling reminiscent of a school lav. However, the floors are heated, the sinks are topped with black marble, the vanities are inlaid with mother of pearl, and the ginger-scented bath products are made by Kronokare.
Among the complimentary minibar items, guests will find Jeeva coconut water, various chocolates, and Newby teas.
The hotel's Rejuve spa is located underground and includes a small fitness center and several treatment rooms dedicated to Ayurvedic rituals including a Shiro Abhyangam massage that focuses on pressure points and drainage, and a creamy coconut milk scrub that cleanses and revitalizes the skin. Many of the treatments incorporate products made by Indian luxury spa brand Forest Essentials—a first for the U.K.
The hotel has also taken an interesting twist on its dining outlets, the main one of which is called Baluchi, and is housed in the school's former Great Hall – timber vaulting and all, though these days there are crystal chandeliers and a royal-blue paint job. The menu here is all about Indian fine dining, though guests looking for a more action-packed experience, can reserve a seat at the Naanery bread bar contained within the space. The wraparound balcony overlooking the Great Hall is called The Gallery and serves afternoon tea, while the outdoor Terrance has a more casual menu of Indian fare.
The former teachers' lounge opposite the reception area contains the hotel's main bar. But if you crave a little more privacy, you can also order cocktails and report to the Headmaster's Room to enjoy them in the enormous armchairs or by the stone fireplace. It's the perfect place to savor a signature cocktail like the Mumbai Manhattan, the whiskey accented not only by vermouth and angostura but also fennel seed bitters. Getting sent to the principal's office never tasted this good.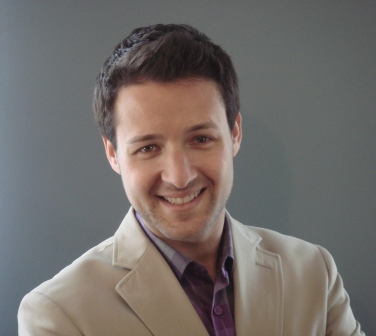 Eric Rosen
Eric Rosen lives in Los Angeles and writes about food, wine, travel and adventure... usually in some combination of the four. He regularly contributes to Los Angeles Confidential Magazine, Cond� Nast's HotelChatter and Jaunted, TravelAge West, Palate Press, Frontiers, Edge and Wandermelon. His work has also appeared in the L.A. Times. When he is not exploring the Los Angeles dining scene...(Read More)