By Elisabeth Rushton Sep. 22nd, 2021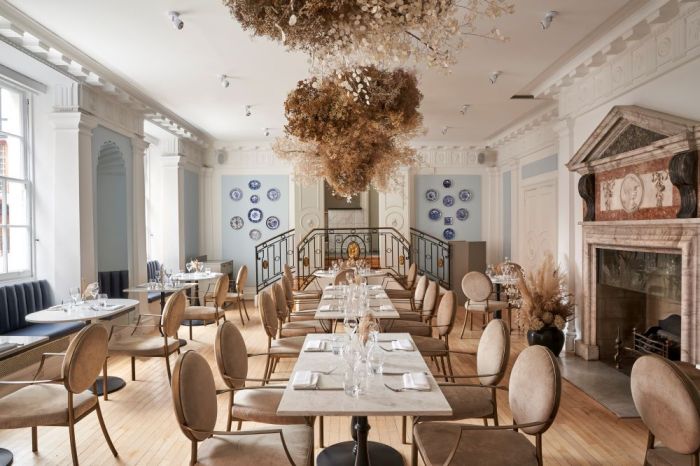 Joakim Blockstrom
Knightsbridge is something of an oddity, culinarily speaking. Despite possessing a plethora of temples devoted to wellbeing – the world's swishest spas, gyms, and fitness boutiques, it has never catered particularly well to the health conscious. Fortunately, Holy Carrot, a vegan restaurant, has recently arrived on the scene to sate herbivores and those taking tentative steps towards a more plant-based lifestyle.
The restaurant is located, appropriately enough, inside Knightsbridge wellness center Urban Retreat, and offers a wide array of zingy plant-based dishes designed to nourish from the inside out. Everything on the menu is refined sugar and additive free, and the emphasis is on serving contemporary dishes with a creative, vegan twist. The Holy Maki, for example, is veggie sushi rolls made with quinoa and cauliflower rice, whilst the BLT features smoked tofu and 'bacon' made from potatoes (extraordinary as that may sound).
My husband and I visited for the first time on a Thursday night in mid-August. London – particularly this part – is deserted at this time of year, but Holy Carrot was buzzing. Our waitress showed us to our table in an airy, high-ceilinged room with flamboyant floral decorations. We decided everything on the menu sounded amazing, so we proceeded to order practically all the dishes on it. Standouts for both of us were the Sexy Tofu – a zingy, sticky dish made with aubergine, red pepper, and peanut sauce, and the cauliflower. The Holy Maki was to die for, and we also loved the loamy parsnip root risotto, made with seared Eryngii and Koji miso butter.
Despite having bitten off more than we could chew, we somehow managed to find room to squeeze in a couple of puddings. My husband had the miso caramel sponge cake, and I plumped for the Holy Meringue, after the waitress divulged the painstaking process involved in concocting meringue with chicory root instead of eggs. My verdict? It was absolutely worth the hassle. The egg-free meringue was the most mouth-meltingly sublime experience of the evening. I think I dreamt about it that night.
The best thing about Holy Carrot is that, as the restaurant's name suggests, the food is practically virtuous. Whilst vegan restaurants can be puritanical (for example, no sinful soft drinks on the menu), Holy Carrot takes a more holistic approach, and offers Karma Cola and Sugar Free Cola, alongside a wide array of juices, spirits, wines and both alcoholic and non-alcoholic cocktails. Leaving the restaurant, I felt absolutely satiated, but also light and energised. It's the holy grail of restaurants, serving delicious, but also very nutritious food. I cannot recommend it highly enough.
Holy Carrot, 2-4 Hans Crescent, London SW1X 0LH holycarrot.co.uk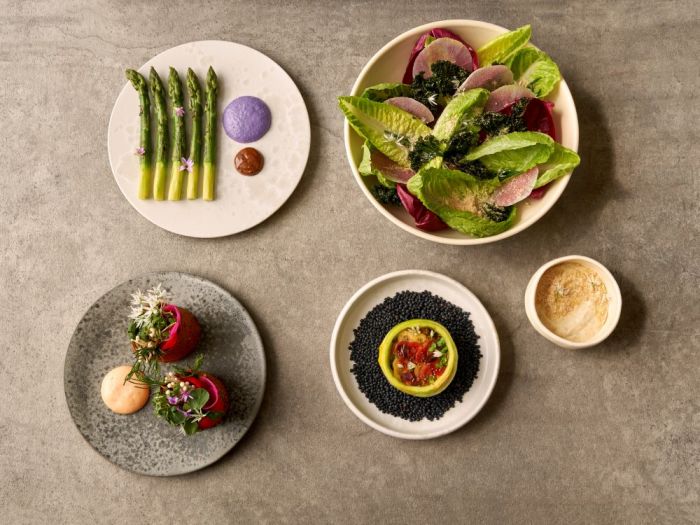 Joakim Blockstrom
Plant-based sharing dishes at Holy Carrot.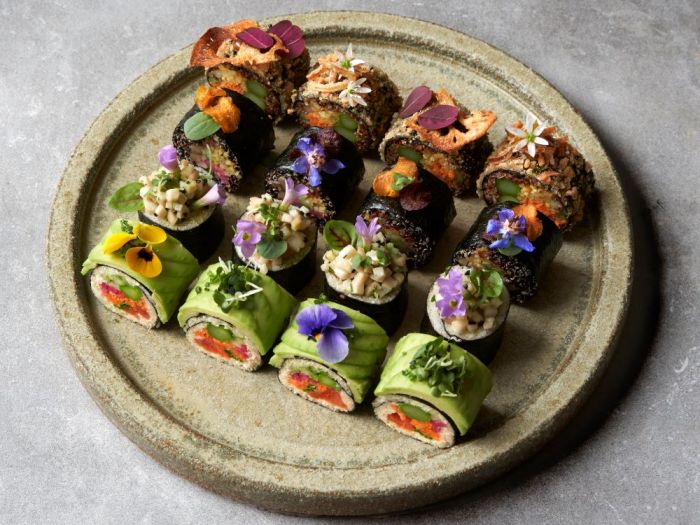 Joakim Blockstrom
Holy Carrot Maki set. Selection of crispy and Holy Maki with ponzu and spiced mayo.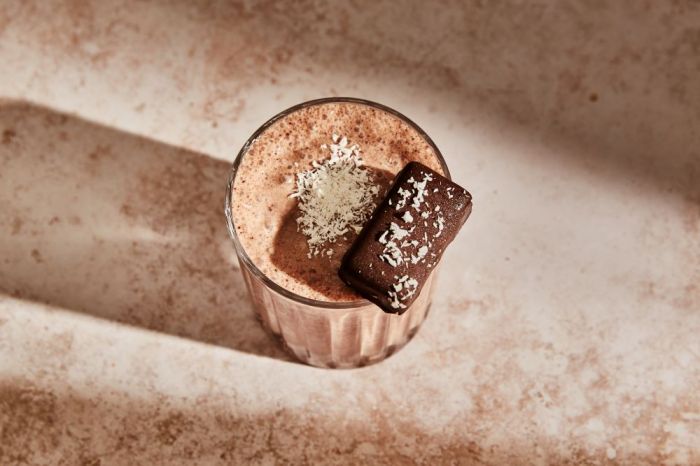 Charlie McKay
Chocolate Bounty at Holy Carrot.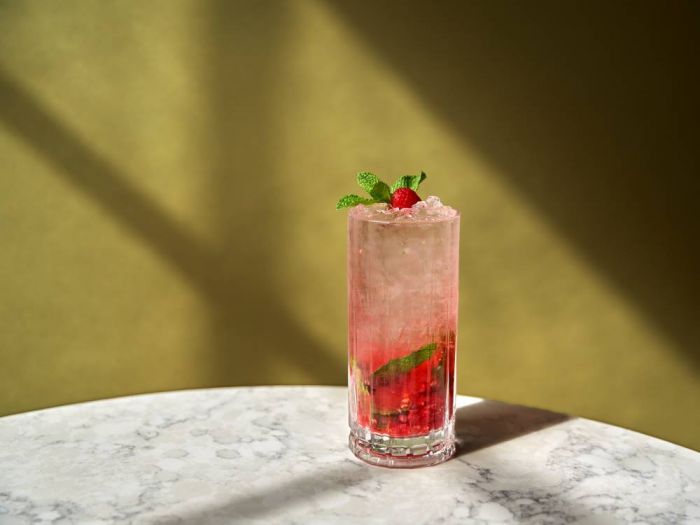 Joakim Blockstrom
Holy Carrot's Raspberry Mojito mocktail.

Elisabeth Rushton
Elisabeth has over a decade of experience as a luxury lifestyle and travel writer, and has visited over sixty countries. She has a particular interest in the Middle East, having travelled extensively around Saudi Arabia, Oman, and the UAE. A keen skier, she has visited over fifty ski resorts around the world, from La Grave to Niseko. She is currently focused on writing about luxury products fo...(Read More)