By Elisabeth Rushton Jan. 16th, 2022
Stanley's
There's a new restaurant du jour in Chelsea, and it's a sensation. Set in a charming courtyard on Sydney Street, a stone's throw from where it intersects with the King's Road, Stanley's is a tranquil sanctuary of exquisitely conceived dishes and immaculate service, where SW3's smart set are flocking in droves.
In London a chic courtyard restaurant is a rarity, given the generally unfavorable English weather, so architecturally, this place is a bit of a gem. It is spacious enough to feel open and airy, but not so big as to feel impersonal. The terrace is largely covered by large parasols and awnings, so it doesn't feel draughty or exposed, but you can still see the sky and the old trees that tower above the Cotswold stone. There are potted plants and tinkling fountains, creepers, and a reclaimed timber bar, but without any highfalutin pomp or cynical play for Instagram backdrops and posers. Nevertheless, the setting is picturesque: festooned with faux flowers, and cozy enough for al fresco dining, even in winter, thanks to the abundance of heaters and blankets. There is also ample indoor seating in an orangery-type set up, and brasserie-style green leather banquettes. Apart from the visual impact, the immediate sense one gets upon entering Stanleys, is a feeling of bonhomie. It feels as close to a club as a restaurant can be.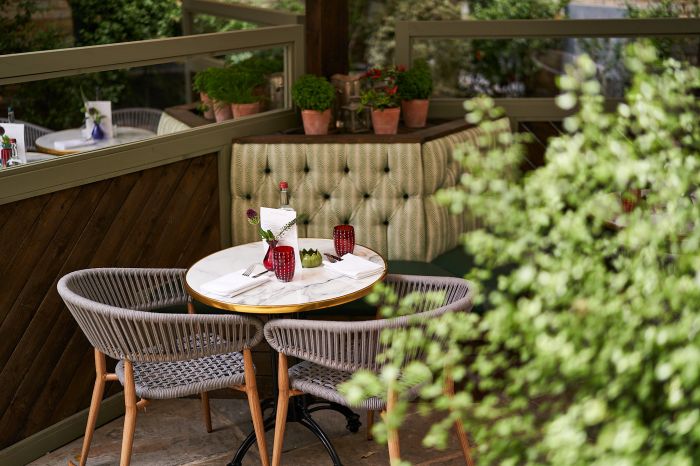 Stanley's
The young triumvirate behind Stanleys (founder Hugh Stanley, chef Olivia Burt, and GM Peter Pearson) have created a place which has an ineffably clubby atmosphere. This is no coincidence: the eponymous Stanley has an illustrious background in hospitality, starting at Tonteria whilst still at Stowe, moving on to Tramp, and most recently, three years at the helm of the Sydney Arms. Burt – supremely talented - was made head chef here aged 25. Hailing from Claridge's, she has also appeared on Masterchef: The Professionals. Her menu is concise, seasonal, and superbly executed.
Visit on a midweek lunchtime and the place is chockfull with Chelsea yummy mummies. When my husband and I visited on a chilly November evening, the place was buzzing with a crowd of mostly young, well-heeled locals. The starters were sensational. I went for the barbecued aubergine, which came, smoky and loamy, in some fragrant whipped apricot harissa. My husband chose the charred sweetcorn porridge – mainly for its novelty value – and enthused about its creaminess. For main, I had the grilled Cornish halibut – a perfect morsel of fish – served with a delicious tarragon emulsion, whilst my husband enjoyed the squash, smoked beetroots, and goat curds: a perfect autumnal amalgam. The puddings were perfection: whipped custard with stewed plums, and caramelized chocolate with poached pears.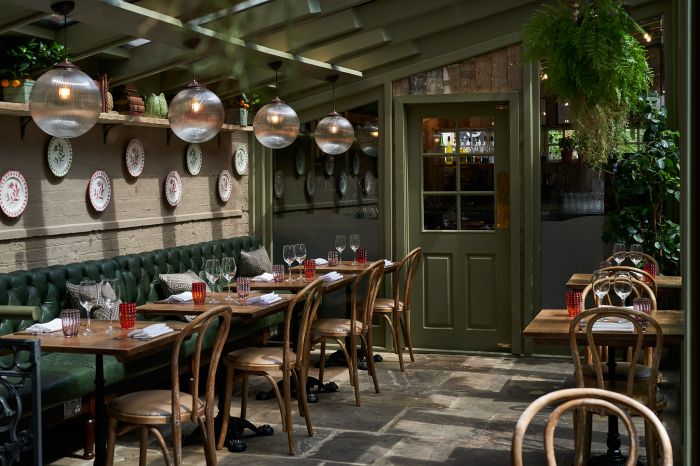 Stanley's
Pearson and Stanley glide around, effortlessly making sure everyone's happy, and has what they need. For Stanley, the secret to success lies here. 'I just like slick service,' he says. 'At Tramp, if we saw someone with a cigarette in their mouth, we'd light it before they'd put their hand in their pocket. I'm a big fan of the little touches to make people feel special, so they keep coming back.'
The diners around me seem relaxed and at home, as though they've been coming here for decades — on the spot, oven-baked regulars. It is remarkable how well-established it feels. For elegant, grown-up dining in a charming setting with impeccable service, go to Stanley's.
Stanley's
151 Sydney Street
London SW3 6NT
020 7352 7664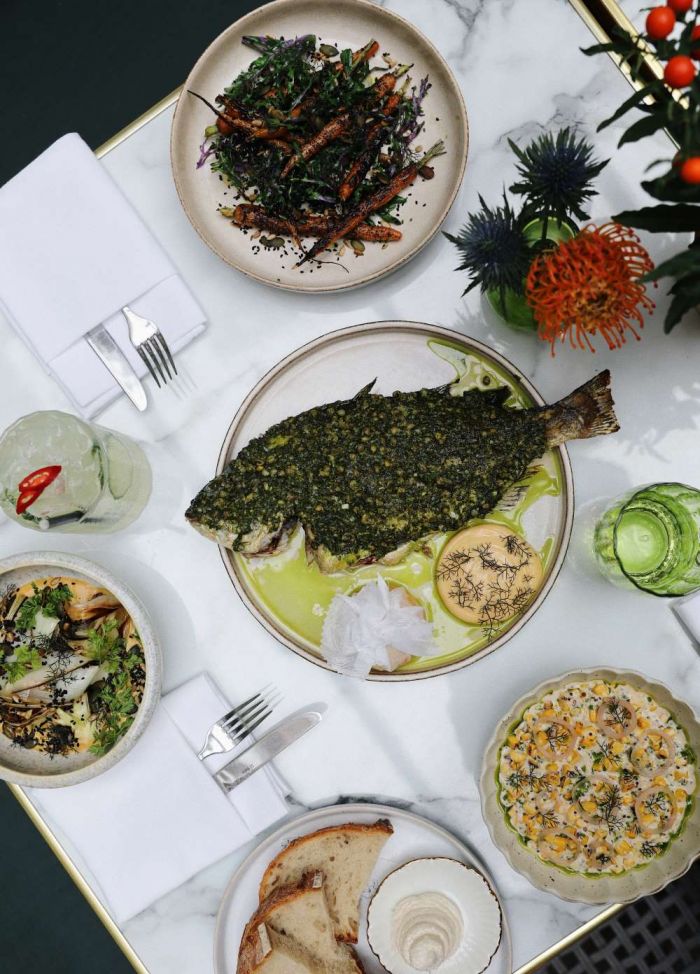 Stanley's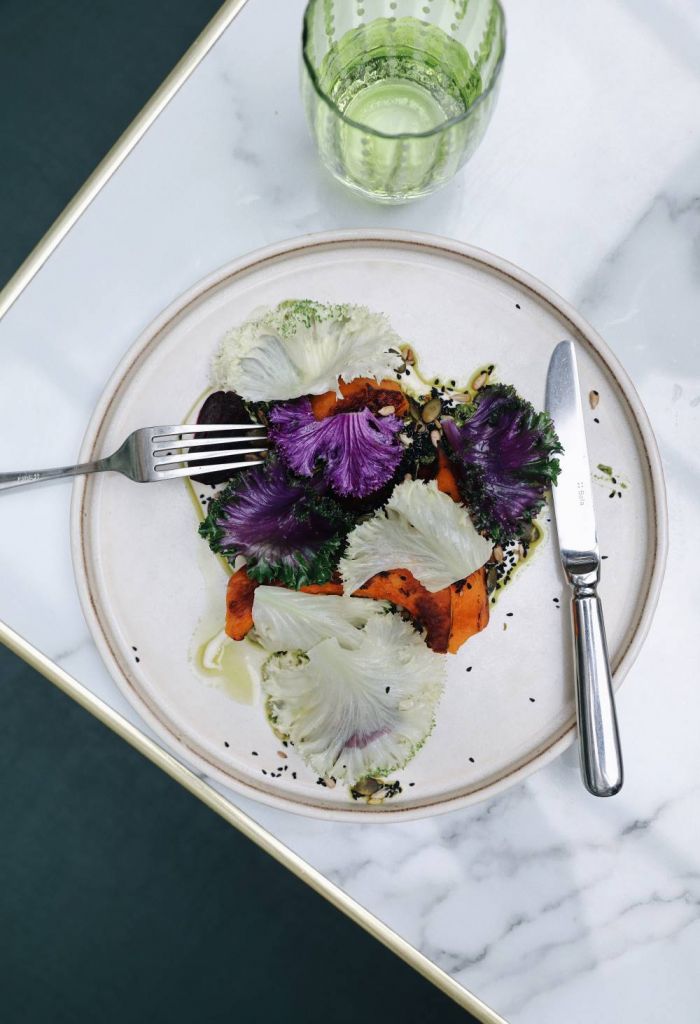 Stanley's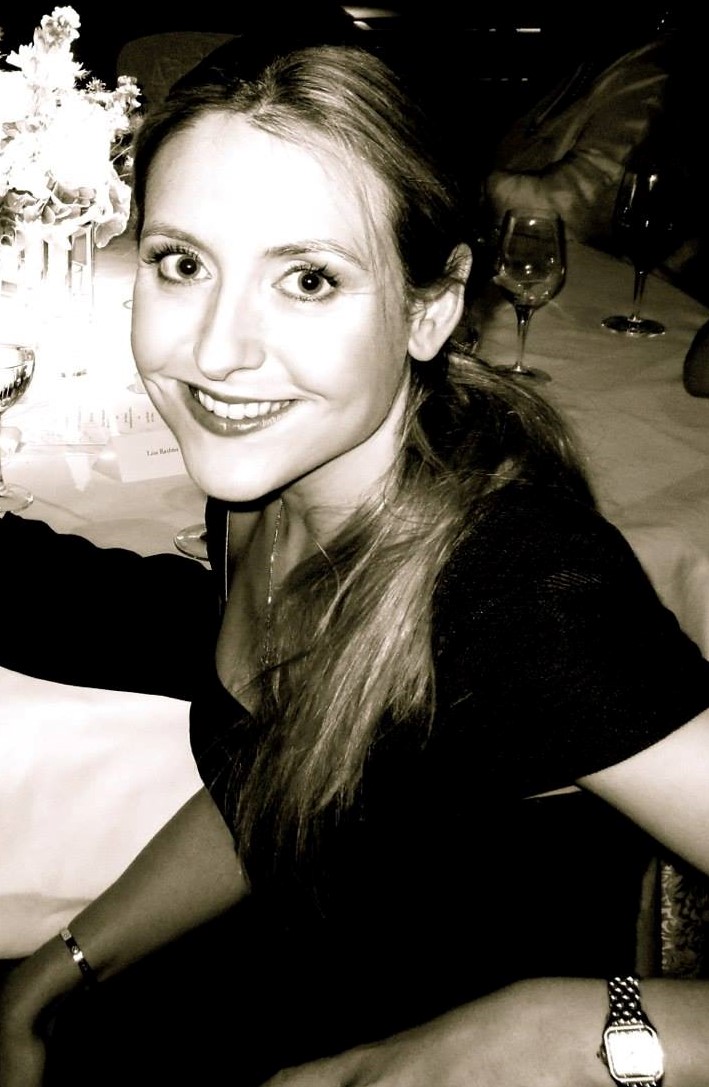 Elisabeth Rushton
Elisabeth has over a decade of experience as a luxury lifestyle and travel writer, and has visited over sixty countries. She has a particular interest in the Middle East, having travelled extensively around Saudi Arabia, Oman, and the UAE. A keen skier, she has visited over fifty ski resorts around the world, from La Grave to Niseko. She writes about experiences and products for children, thea...(Read More)