By Elisabeth Rushton Oct. 4th, 2022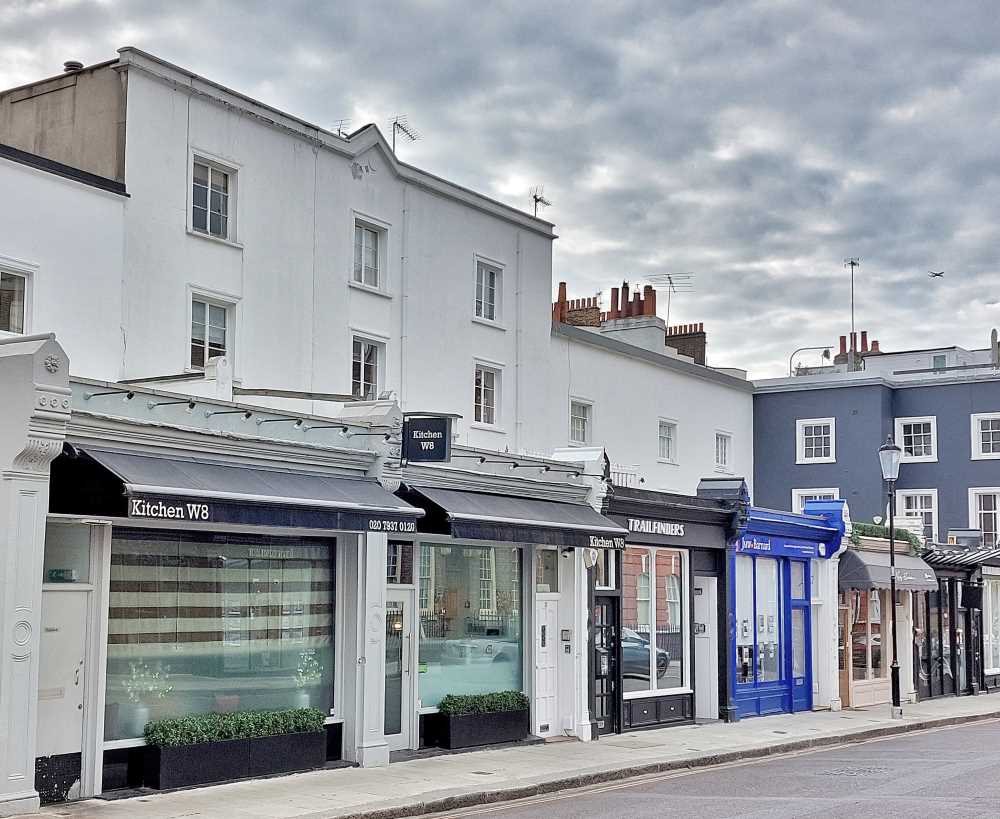 Really excellent neighbourhood restaurants are a vanishing breed in London these days, so it is even more special when you come across one. Kitchen W8 is one such specimen, thanks to the dream triumvirate of co-owners Rebecca Mascarenhas and Phil Howard, along with Chef Mark Kempson presiding over the kitchen. Set in a side street off High Street Kensington, the restaurant celebrated a decade of Michelin stardom last year. The interior is ineffably elegant, with its minimalist interior (designed by Claire Nelson) and starched white linen table clothes, but it is, above all, warm and inviting, with a welcoming ambience, friendly team, and unstuffy approach. An example of the restaurant's thoroughly down-to-earth attitude to dining is embodied in its current initiative offering its diners fine wines, such as Puligny Montrachet and Saint-Emilion by the glass at cost price. A different bottle or magnum is opened every week, providing patrons with the opportunity to taste some phenomenal wines at an eminently reasonable price point. The restaurant also offers free corkage to its diners on Sunday evenings.
My husband and I visited on a sultry Friday evening in late August. London is usually desolate and a little lacklustre at this time of year – peak summer holiday – but Kitchen W8 was buzzing with a lively atmosphere on the night, and almost every table was taken. We received quite the warmest welcome from Charlie Edwards, who greeted us like old pals, despite the fact this was our first encounter. Charlie is undoubtedly the most affable General Manager I've had the pleasure of encountering in a London restaurant, or indeed, anywhere in the world; he manages to make every guest feel like a cherished regular, and does so in a way that doesn't slip into sycophancy or smarminess. He is a marvel, and made our evening most memorable, even before a mouth-watering morsel had passed our lips.
The light, airy dining room, poufy chartreuse banquettes, pale wood chairs, and the wallpaper, adorned with leafy branches and birds, is charmingly redolent of being in a forest. The food is characterised as 'modern English with a French soul' on Kitchen W8's website. The emphasis is firmly on ingredients, which are carefully sourced from a hand-picked list of trusted suppliers. Menus change seasonally to reflect the advent of new produce. We decided to goàla carte, but it's worth noting that there's also a remarkably reasonable tasting menu on offer (six courses for £95pp or £155pp with wines).
I began with a salad of globe artichoke, grilled peach, Ewe's Curd and spiced cashew; an alluring melange of sweetness, creaminess, saltiness and crunch. My husband's burrata with datterini tomatoes was elevated from the somewhat humdrum versions of this dish by the addition of smoked aubergine and sweet and sour peppers, which lent piquancy and smokiness.
Next – an extra special treat for me – Yorkshire grouse roasted with a crispy leg, charred pickled beetroot, liver and smoked bacon. Our visit happily coincided with the launch of Kitchen W8's annual grouse season menu (which is available until the end of September). The restaurant was awarded 'Best Restaurant' for the game industry's most recognised and prestigious award – the Eat Game Awards 2022. Unsurprisingly, my dish was a triumph. My husband, meanwhile, opted for the caramelised parmesan gnocchi served in an unctuous truffle emulsion with girolles. He pronounced the gnocchi perfect: crisp on the outside and velvety soft within.
The finale - a sublime cherry Bakewell tart for my husband and a deeply creamy Valrhona mousse, deliciously offset by some crispy peanut praline and zesty lime.
Following September's popular grouse menu, there will be a special 5 Course Game Menu from 12 to 23 October and a 4 course Truffle menu from 15 to 27 November, followed by a special Christmas tasting menu from the beginning of December. Needless to say, I plan to return for each of these seasonal spectaculars.
Kitchen W8 is a true local gem. Unassuming, unpretentious and unreservedly convivial. Not only is the food first class, but the service is stellar. There is an almost magical synergy between the staff here: Charlie, who I've raved about already, really sets the tone, and his team works in perfect symbiosis, tending to guests in an effortless – almost intuitive – manner. Looking around, we espied a broad range of guests, some celebrating, some having quiet mealsà deux, but all having a fabulous time, and little wonder: it is the kind of place that holds universal appeal. It's somewhere you could go on a date, with a client, or with a group of friends. It's not brash, it's not flashy, it's just very, good.
Kitchen W8
11-13 Abingdon Road, London W8 6AH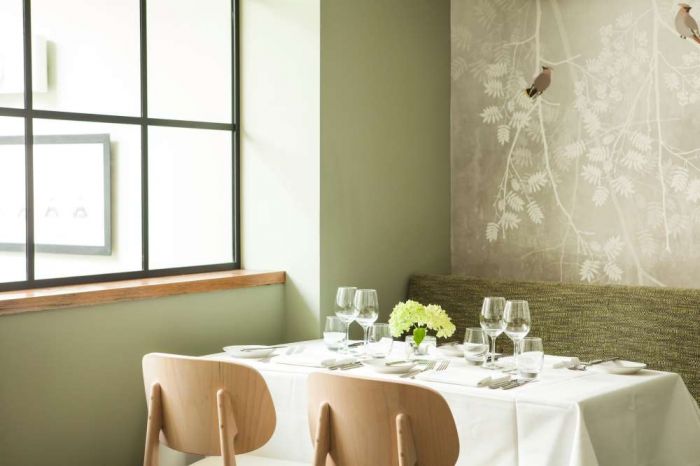 Andrew Hayes-Watkins
Andrew Hayes-Watkins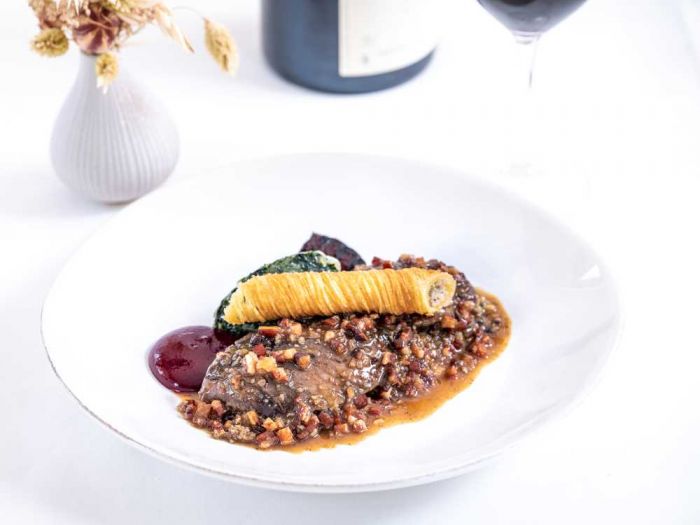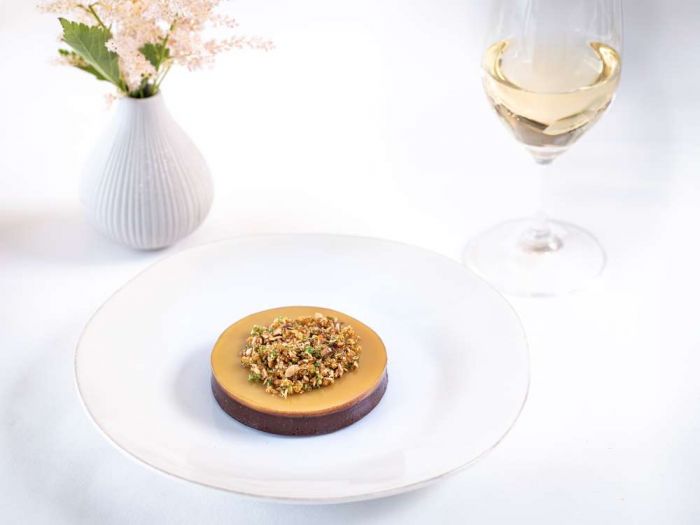 Paul Winch-Furness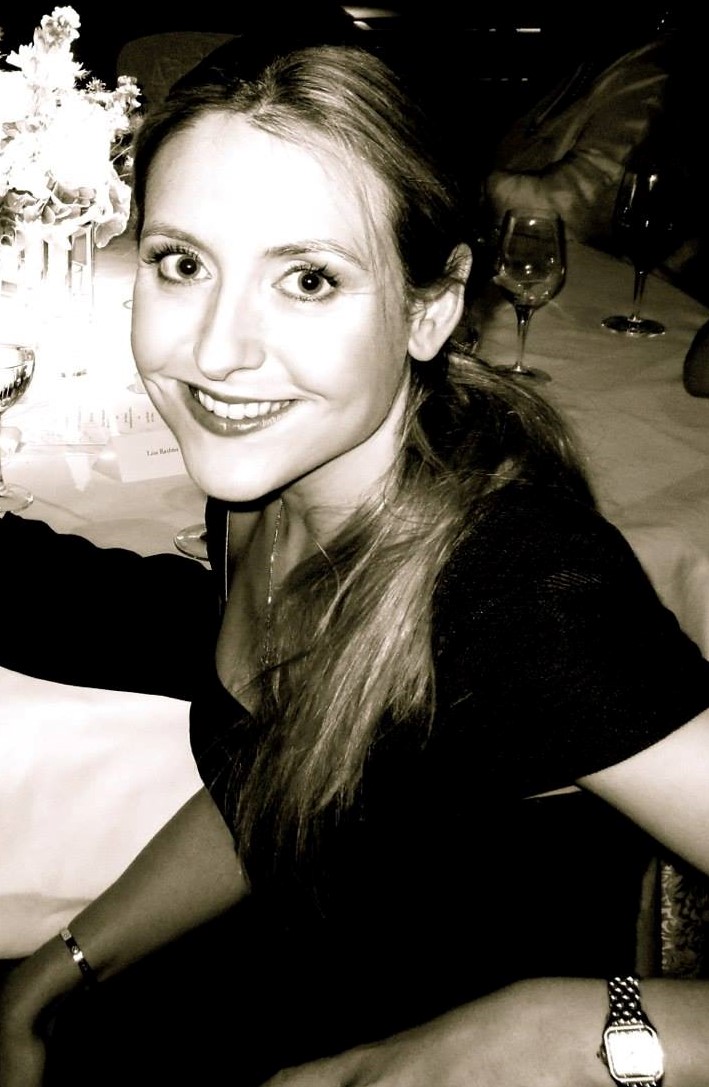 Elisabeth Rushton
Elisabeth has over a decade of experience as a luxury lifestyle and travel writer, and has visited over sixty countries. She has a particular interest in the Middle East, having travelled extensively around Saudi Arabia, Oman, and the UAE. A keen skier, she has visited over fifty ski resorts around the world, from La Grave to Niseko. She writes about experiences and products for children, tech...(Read More)