By Eric Rosen Nov. 9th, 2011
Back in the late 1980s when he was just building his restaurant empire, Wolfgang Puck came on as a consulting chef at the fabled Hotel Bel-Air in the hills above Los Angeles.

"It was before the guests knew there were fresh vegetables out there!" he quips. "I threw everything in the kitchen out — it was all canned vegetables — everything had to be fresh from the market." A novel concept in haute dining in Los Angeles at the time.



Now the maestro has perfected that farm-fresh philosophy, still buying the majority of his produce from Chino Farms, which he has been patronizing for decades now. He is back at the Hotel Bel-Air with a new restaurant at the recently reopened property, which has been closed for the past two years undergoing a $100 million renovation. Puck's partnership with the Dorchester Collection is not unprecedented — (beyond his previous stint here) he recently opened a location of his CUT Steakhouse at the group's 45 Park Lane property in London.

With this new endeavor, however, Puck returns to his adopted hometown of L.A. "It's easier to run a restaurant here than in London, a long flight away!" the chef jokes. This one is a more understated yet classic eatery, which adopts a relaxed, alfresco tone in keeping with the rest of the resort.

Like the adjacent Oak Room bar, the restaurant's redesign was overseen by New York-based architect David Rockwell, whose other recent high-profile projects have included the Trump Soho, Andaz Wall Street and the Marina Bay Sands Casino.



Rockwell told us that the restaurant design is based on a single word: transformation. He kept that in mind while envisioning the space, conceiving of a restaurant that would transition seamlessly throughout the day and night. "One of the things we tried to do here was to create a restaurant that looks beautiful during the day with lots of sunlight and shade, and at night there would be a glow to it with the flame elements of the fires and candles and the soft light of clear filament bulbs," he explains.

The restaurant's other defining element is its blend of indoor and outdoor spaces, a characteristic that is key for Los Angeles dining according to Rockwell. That is why diners will find both an intimate indoor dining area with huge glass and wrought-iron sliding doors that open onto an expansive slightly raised teak deck.

Then across a walkway is the rest of the outdoor dining room, shaded by overhanging retractable screen, where guests can cozy up in booths — making for both a public experience where privacy is still possible and paramount — and the famous cabanas overlooking the swan pond. Not to worry as winter's chill draws on, though; the restaurant features heated floors and plenty of standing fire fixtures to warm guests.



Rockwell tells us his favorite feature, however, is the white marble fireplace illuminating both the main indoor dining room on one side, and a small private dining room on the other, which is enclosed by walls of glassed-in wine cellars boasting 2,400 vintage bottles. As for the menu, Puck told us, "I want this restaurant to be a really Californian restaurant, with influences from all over Europe — France, Italy, Spain...this is Mediterranean, using the best of what we have here in California."

Although the final menu has yet to be released (or seen!), at the preview dinner we were invited to the other night, we were treated to amuse bouches like bites of fresh crab with ripe grapefruit, and then a four-course gourmet dinner that began with a Comice pear "autumn salad" with Fuyu persimmons, pungent orange English Shropshire cheese, tart pomegranate seeds and walnut praline powder.

Puck followed this with a second course of parmesan risotto garnished with Alba white truffle slivers, and then a main course of steak two ways: a grilled prime sirloin and braised Wagyu cheeks served with parsnip puree, smoked onion marmalade and apple horseradish. For dessert, there was a rich yet delicate Sachertorte (inspired by a famous pastry from Puck's native Austria) with raspberry and red currant, and a hint of red pepper as well, all lending it a ruby hue.



We also suspect you might see some of Puck's famous caviar and smoked salmon pizza, and a few benchmark dishes from the old days at the Hotel Bel-Air that guests used to love like the tortilla soup or the bar hamburger, which Puck says will be on the menu, but made using his own new recipes. Even two decades later, it looks like Puck will be finding new ways to put his mark on this restaurant.

Wolfgang Puck at the Hotel Bel-Air will be open for breakfast daily from 7 a.m.-11 a.m.; lunch Monday-Saturday from 11 a.m.-2 p.m.; Brunch on Sunday from 11 a.m.-3 p.m.; Afternoon Tea Monday-Saturday 2:30 p.m.-4 p.m.; and Dinner Thursday-Sunday from 5:30 p.m.-10 p.m. and until 10:30 p.m. on Friday and Saturday. There will also be an all-day menu available in the mealtime gap on Monday-Saturday from 2-5:30 p.m. and Sunday 3-5:30 p.m.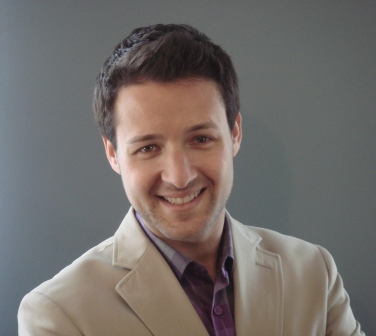 Eric Rosen
Eric Rosen lives in Los Angeles and writes about food, wine, travel and adventure... usually in some combination of the four. He regularly contributes to Los Angeles Confidential Magazine, Cond� Nast's HotelChatter and Jaunted, TravelAge West, Palate Press, Frontiers, Edge and Wandermelon. His work has also appeared in the L.A. Times. When he is not exploring the Los Angeles dining scene...(Read More)