By Eric Rosen Nov. 11th, 2011
Thanksgiving can be such a hassle. The shopping, the cooking, the hosting, the cleaning...when all you really want to do is spend time with family and maybe catch the parade...or a football game.

Well why stay in and cook when so many great restaurants around town are preparing fabulous feasts for you? We've put together this shortlist of some of our favorite Thanksgiving options around town, whether you want to dine in or take out.


Akasha

Chef Akasha Richman, namesake of this Culver City dining destination, offers both a takeout and dine-in menu for Thanksgiving. If you need your feast to go, start with the roasted cauliflower bisque with white truffle sea salt and celery leaves or a persimmon-pomegranate salad with arugula, Humboldt Fog goat cheese, maple and sea salt candied pumpkin seeds and pomegranate vinaigrette. The turkey comes from Sonoma, is slow-roasted and is accompanied by chestnut stuffing, mashed potatoes, pan gravy and cranberry chutney — though you can also get a pomegranate-jalapeno jelly-glazed Niman Ranch ham. There are nearly a dozen sides like the cheddar-gruyere macaroni and cheese, plus desserts including a Bartlett pear and cranberry streusel pie, and a pavlova with lemon curd and berry compote. All the options (and more we didn't have space to mention like a pie buffet!) are available on the dine-in menu, which will be served from 12-7 p.m. on Thanksgiving day.

9543 Culver Blvd., Culver City, CA 90232, (310) 845-1700; AkashaRestaurant.com



JAR

Chef Suzanne Tracht has become famous for the gourmet yet understated Thanksgiving dinners she throws every year at this Beverly Boulevard classic. This year, the starters will include a choice of chestnut-chickpea soup, fall apple and celery salad, or oyster stew with Chinese celery, leeks, garlic and thyme cream. Among the turkey trimmings will be a roasted cranberry relish, and cornbread and turkey sausage stuffing, as well as kabocha squash with sage brown butter. For dessert, there's pumpkin pie or chocolate pudding with crème fraiche. Why stay in and cook when you can have all this for $85 per adult or $40 per child under 12?

8225 Beverly Blvd., Los Angeles, CA 90048, (323) 655-6566; TheJar.com



Little Dom's

Even hip Eastsiders like to celebrate a traditional turkey day from time to time. That's why the Thanksgiving takeout menu at this Los Feliz haunt is so popular (and why you should get your order in plenty in advance!). The takeout choices include a whole deep-fried organic turkey with giblet gravy, roasted Brussels sprouts with wild boar bacon, homemade fennel sausage and mushroom stuffing, gingerbread cupcakes and apple pecorino cheese crostata for dessert (and yes, there's a pumpkin cake with rum raisin glaze).

2128 Hillhurst Ave., Los Angeles, CA 90027, (323) 661-0055; LittleDoms.com



mar'sel at Terranea

Check into the fine dining restaurant at this Palos Verdes luxury resort for a fancy four-course Thanksgiving extravaganza. The starters include a warm salad of roasted autumn vegetables with triple cream goat cheese, torn croutons and 20-year-old balsamic. It's just roasted organic turkey for a main course accompanied by cranberry sauce, green beans almandine and chorizo-cornbread stuffing, of course; plus sides like roasted Brussels sprouts with pancetta and Fuji apple; and mashed garnet yams with orange zest, rum and vanilla. Try the salted caramel pecan pie with spiced chocolate pot du crème and espresso anglaise for dessert if you're looking for a break from pumpkin pie; though the one here is made with fresh pumpkin from the Santa Monica Farmers Market, whipped crème fraiche and single batch bourbon ice cream. All dishes are available à la carte.

100 Terranea Way, Rancho Palos Verdes, CA 90275, (310) 265-2836; Terranea.com



Mélisse

With two Michelin stars, Mélisse is one of Los Angeles's most lauded restaurants, and Thanksgiving gives Chef Josiah Citrin a chance to show off the skills that have gotten him where he is today. The three-course tasting menu includes a choice of five starters like a traditional pumpkin soup with black trumpet mushrooms, cinnamon toast and chestnut mousse; and seared foie gras with Banyuls-poached figs and ginger spice. For a main course you can opt for the herb-roasted free range turkey with chanterelles, apple-brioche stuffing and pomegranate gravy. There's also a whole-roasted dry-aged prime rib, crispy eastern bass with roasted fall squash and confit tomatoes in a champagne-truffle reduction, or a vegetarian wild mushroom and sweet onion burrata torte. The fixings all come courtesy of Chef Citrin's mother's recipes, as does his apple pie with crème anglaise and cinnamon-cider ice cream. The menu is $89 for adults and $42 for children under eight.

1104 Wilshire Blvd., Santa Monica, CA 90401, (310) 395-0881; Melisse.com



Patina

Chef Tony Esnault is preparing a whole Thanksgiving feast at Patina this year, including a four-course prix-fixe menu with dishes like classic slow-roasted organic turkey and wild mushroom stuffing. If you can't make it in for dinner, you can always call Patina catering, and they'll have a full feast for six guests prepared for you for pick up on that Wednesday or Thursday that includes a 14-pound turkey, all the trimmings, three sides and a pie.

141 S. Grand Ave., Los Angeles, CA 90012, (213) 972-3331; PatinaGroup.com



Shutters

Spend your Thanksgiving by the beach with a meal at Shutters this year. Among other dishes, the hotel's upscale One Pico restaurant will be serving winter squash risotto with Savoy cabbage, shaved chestnuts and Reggiano cheese; salt-roasted turkey with wild rice stuffing, maple-braised butternut squash and Brussels sprouts; and a pumpkin s'more tart with a graham cracker crust, brûlée marshmallows and chocolate.

1 Pico Blvd., Santa Monica, CA 90405, (310) 587-1717; ShuttersOnTheBeach.com



Tavern and the Larder

Suzanne Goin is preparing both a complete Thanksgiving takeout dinner as well as a la carte options at her Brentwood brasserie this year. The full dinner for eight people costs $399 and includes turkey, all the traditional sides and fixings (along with a few extras like sweet potatoes with sherry and roasted shallots, as well as Italian broccoli with garlic and chili) plus a pumpkin pie and a pecan tart. We might opt for the individual options instead, though, so we can taste the deviled crab dip with crostini, the curried sweet potato soup with yogurt and coriander peanuts; and sides like chestnut-prune-cavolo nero stuffing, and baked torchio with winter squash, roasted radicchio, Taleggio and pecans. Just be sure to place your order by Sunday, November 20. You can also dine in at the Tavern on Thanksgiving for $65 per adult and $35 for children 12 and under.

11648 San Vicente Blvd., Los Angeles, CA 90049, (310) 806-6464; TavernLA.com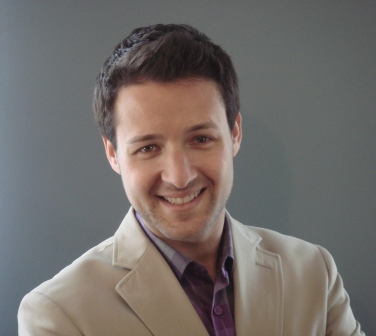 Eric Rosen
Eric Rosen lives in Los Angeles and writes about food, wine, travel and adventure... usually in some combination of the four. He regularly contributes to Los Angeles Confidential Magazine, Cond� Nast's HotelChatter and Jaunted, TravelAge West, Palate Press, Frontiers, Edge and Wandermelon. His work has also appeared in the L.A. Times. When he is not exploring the Los Angeles dining scene...(Read More)