By Eric Rosen Nov. 19th, 2012
The cooking, the cleaning, the uppity relatives – Thanksgiving can be more trouble than it's worth. Especially when all you want to do is enjoy some time off and some good food. But why slave away in the kitchen all day when some of LA's best restaurants offer Thanksgiving dinners that we can all be thankful for?
Bouchon

235 Canon Dr. Beverly Hills, CA 90210>
(310) 271-9910>
BouchonBistro.com

Offering pre-order, to-go meals, Thomas Keller's French Beverly Hills bistro has you covered this Turkey Day. The restaurant will be preparing free-range, grain-fed, hormone-free Deistel Farms turkeys, stuffing kits, and sides like mac 'n cheese, green bean casserole topped with mushroom velouté and fried shallots, and roasted sweet potatoes, as well as desserts like cranberry and pumpkin-spice macarons, apple pie and pumpkin cupcakes. Items will be available for purchase through November 22, and for pick up on Thanksgiving day until 1:00 pm.
Cecconi's

8764 Melrose Ave.West Hollywood, CA 90069>
(310) 432-2000
CecconisWestHollywood.com

This stylish eatery will be feeding diners a family-style feast this Thanksgiving that will include specialties like leek-cornbread stuffing, butternut squash tortelli and black truffle mashed potatoes, pecan tart and pumpkin pie — all accompanying the main attraction, BN Ranch Free-Range Organic Turkey. The special meal will be available Thanksgiving Day from 2:00 pm until closing.
The Churchill

8384 W. 3rd St. Los Angeles, CA 90048>
(323) 655-8384
The-Churchill.com

Forget an endless, hours-long ordeal this Thanksgiving, and opt instead for The Churchill's three-course pre-fixed dinner, which will include dishes like carrot-apple-ginger soup with spiced apple chutney and pumpkin seeds; roasted turkey with all the sides like cranberry-kale-cornbread stuffing, candied sweet potatoes, oak-roasted broccoli with garlic and almonds and more; and a choice of pear crostata with black currants and brown-butter gelato or pumpkin crème brulee with fresh whipped cream for dessert.
The Foundry on Melrose

7465 Melrose Ave. Los Angeles, CA 90046
(323) 651-0915
TheFoundryOnMelrose.com

This Thanksgiving, Chef Eric Greenspan is preparing a veritable cornucopia of Turkey Day favorites and more innovative fare. His menu will be a three-course prix-fixe served from 3:00 – 9:00 pm and will include such choices as sunchoke soup with duck confit and dried cherries; butternut squash risotto with Gruyere and sage; butter-poached turkey with rye bread and turkey confit stuffing; pumpkin cheesecake with graham cracker crust and maple cream and more. If you miss the main meal, leftovers like turkey-cheddar grilled cheese sandwiches will be available all weekend long in the lounge.
Jar

8225 Beverly Blvd. Los Angeles, CA 90048>
(323) 655-6566
TheJar.com

Chef Suzanne Tracht keeps her Thanksgiving tradition alive this year by whipping up another low-key fancy feast designed for friends and family to enjoy the special day. Her menu is inspired by the usual holiday favorites as well as her own family's tradition, and includes dishes like chestnut-chickpea soup, oyster stew with Chinese celery, leeks, garlic and thyme cream, roasted turkey with six savory trimmings like cornbread-sausage stuffing and sweet potato au gratin, and home-style desserts like chocolate pecan pie. Reservations run from 1:00 – 8:00 pm.
Napa Valley Grille

1100 Glendon Ave., Los Angeles, CA 90024>
(310) 824-3322
NapaValleyGrille.com

Some families eat early, some eat late, but everyone should be covered at Napa Valley Grille this year since they'll be serving Thanksgiving dinner from noon until 8:00 pm. The menu will consist of three courses inspired by California's wine country, and dishes will include choices like autumn harvest salad with butternut squash, pomegranate, toasted pepitas, faro and arugula tossed in apple cider vinaigrette; all-natural Deistel turkey with traditional stuffing, roasted sweet potatoes, orange-cranberry chutney and turkey jus. Other options will include pan-seared salmon and pork osso buco. For dessert there's either butterscotch bread pudding with homemade marshmallow or mini pumpkin pie with Chantilly cream and vanilla gelato. Guests can also place orders to-go, with dishes for 8-12 people.
Street

742 N. Highland Ave. Los Angeles, CA 90028>
(323) 203-0500
EatatStreet.com

Looking to spice up your Thanksgiving meal? Look no further than Susan Feniger's street-food-inspired eatery on Highland this holiday, where you can pick up dishes like pumpkin-poblano tamales, chicken-waffle croquettes with spicy maple sauce, chorizo-cornbread stuffing, autumnal squash with chickpeas and pickled tomatoes, saffron rice pilaf and more. Orders will be available for pickup on November 21, so you'll have a whole day to relax before the big dinner.
Tavern

11648 San Vicente Blvd. Los Angeles, CA 90049>
(310) 806-6464
TavernLA.com

This popular, upscale Brentwood brasserie is presenting a complete Thanksgiving repast this year with three courses that should have everyone salivating. It will run from 1:00 – 8:00 pm on Thanksgiving Day. Guests will start with a persimmon-pomegranate salad with arugula and hazelnuts then continue with the main course of herb-roasted organic turkey breast and stuffed leg with mashed potato and gravy. Plates will include all the fixings like chestnut stuffing with prunes and cavolo nero, sweet potatoes with sherry and roasted shallots, Brussel sprouts with pancetta and thyme, and cranberry sauce with orange and mint. For dessert, there's pumpkin pie with piloncillo sugar or candied pecan tart with vanilla ice cream. Who needs more choices than that?
Patina

141 S. Grand Ave. Los Angeles, CA 90012
(213) 972-3331
PatinaRestaurant.com

Have a sophisticated soiree on Thanksiving at this beloved downtown classic that will be serving Thanksgiving dinner from 2:00 – 9:00 pm this year. Diners have a choice of three- or four-course prix-fixe menus including options such as lobster velouté with paysanne and Armagnac crostini; rabbit ballotine; roasted Alaskan halibut with escarole, haricot vert, pearl onions and grapefruit nage, and for dessert: apple-cinnamon bread pudding.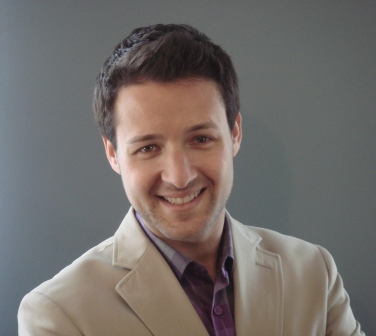 Eric Rosen
Eric Rosen lives in Los Angeles and writes about food, wine, travel and adventure... usually in some combination of the four. He regularly contributes to Los Angeles Confidential Magazine, Cond� Nast's HotelChatter and Jaunted, TravelAge West, Palate Press, Frontiers, Edge and Wandermelon. His work has also appeared in the L.A. Times. When he is not exploring the Los Angeles dining scene...(Read More)