By Eric Rosen Feb. 11th, 2013
Haven't made your Valentine's Day plans yet? Not to worry, there are still reservations to be had at plenty of fabulous restaurants around Los Angeles. Whether you're looking to woo your sweetheart with a lavish five-course meal or simply enjoy dinner and a show, we've compiled a list of our favorite spots to satisfy any romantic whim.
A.O.C. Wine Bar
8700W. 3rd St.
Los Angeles, California 90048
(310) 859-9859
One of our choice restaurants in town has taken up new digs in the old Orso space (most recently Il Covo). The heated, candlelit patio is a perfect spot for a romantic tête à tête this Valentine's Day. The restaurant will serve a four-course prix-fixe menu created by Chef Suzanne Goin and prepared by Chef de Cuisine Lauren Herman. The meal will begin with yellowtail crudo with blood oranges, Meyer lemon and green olives followed by a course of roasted asparagus and wild mushrooms with prosciutto, parmesan cream and toasted breadcrumbs. The entrée is a choice between leek and goat cheese agnolotti with fennel, tangerines and gremolata; grilled sea bass with pancetta risotto, pea tendrils and chanterelles; or lamb osso buco with parsnip gratin, grilled radicchio and truffle butter. For dessert, Pastry Chef Christina Olufson will whip up a creamy, rich torta di zabaglione featuring candied hazelnuts and bittersweet chocolate. The menu is $100 per person with optional wine pairings. Reservations are available from 5:30 pm.
Photo courtesy of A.O.C. Wine Bar
The Hungry Cat
1535 N. Vine St.
Los Angeles, CA 90028
(323) 462-2155
As Aphrodite sprang from the sea, it's no wonder that The Hungry Cat's executive chef, David Lentz, is creating a seafood feast this Valentine's Day. The special three-course menu will run $75 per person and includes dishes like Dungeness crab with little gem lettuce, roasted root vegetables paired with Green Goddess dressing; braised octopus over homemade squid ink pasta with chili peppers, capers and bread crumbs; black sea bass with carrot puree, hazelnuts, blood orange and charmoula; braised short rib and Maine lobster with fingerling potato hash and béarnaise sauce; and a dessert choice of artisanal cheeses, a "chocolate delight," and a "winter fruit extravaganza," any one of which is sure to end the evening on the right note.
Photo courtesy of The Hungry Cat
One Pico
1 Pico Blvd.
Santa Monica, CA 90405
(310) 587-1717
Make it a truly decadent Valentine's Day this year with a chocolate-pairing dinner from luxury chocolatier Vosges at Shutters on the Beach. The special menu will infuse chocolate in each course, in the form of a truffle pairing and chocolate accents. The menu will begin with Kumamoto oysters in champagne cream, with hearts of palm, sea beans and white chocolate, all expertly paired with Vosges's Kumamoto truffle, infused with fresh champagne cream, cocoa butter white chocolate and edible pearl dust. A sweetbread and lobster salad with lotus root, milk chocolate croutons and rosewater vinaigrette has been paired with the Vosges Bronte truffle of Sicilian pistachio paste, rosewater and 45% deep milk chocolate cacao; while the main course of grilled beef filet with spiced wild mushrooms and red wine molé sauce comes with a Vosges red fire truffle with ancho chilies, Ceylon cinnamon and Venezuelan dark chocolate. For dessert there's a Vosges chocolate en rose truffle topped with champagne and pearl dust. This is a menu that was created exclusively for Valentine's Day and will go for $105 per person.
Photo Courtesy of Shutters on the Beach
Post & Beam
3767 Santa Rosalia Dr.
Los Angeles, CA 90008
(323) 299-5599
Have a home-style Valentine's Day feast at this congenial South LA spot, courtesy of Executive Chef Govind Armstrong and bartender Matt Bone. Bone has created the enticing Aphrodite's Delight cocktail specifically for the occasion, made with blanco tequila, strawberry puré and chocolate milk, sure to get the evening started (or finished) on a sweet note. The menu will feature appetizers such as Washington State oysters on the half-shell, quail breast with savory grilled beef bacon, and butter lettuce salad with walnut-bread croutons and bleu cheese. Entrée choices will include salmon paillard with creamy crawfish chowder, a juicy heritage pork loin with seasonal roots and leaves with cherry confit, and a hearty smoked beef brisket with horseradish potato salad. And for a suitably romantic dessert, there's red velvet crème brûlée for two.
Photo courtesy of Post & Beam
Rockwell
1714 N. Vermont Ave.
Los Angeles, CA 90027
(323) 669-1550
Make it dinner and a show this Valentine's Day with Rockwell: Table & Stage's three-course dinner and the debut of its latest rock cabaret-style production of "For The Record: The Marshalls," featuring a live musical performance based on scenes from the movies of siblings Garry and Penny Marshall including Pretty Woman, Big, A League Of Their Own, Beaches, Riding In Cars With Boys and more. The menu will include starters like hand-picked Dungeness crab cakes with saffron aioli, tatsoi and mango; chanterelle mushroom risotto with broccolini and gruyere; and ahi tuna tartare with ginger and chili, avocado, asparagus and sesame soy vinaigrette. There are six main course options including kosher short ribs with polenta, braised escarole and oven-roasted tomatoes; pappardelle with sun gold tomatoes, broccolini, fresh basil, extra virgin olive oil, garlic and pecorino; and king salmon with plum, red curry, bok choy, daikon and red quinoa. As you enjoy the show, take your time savoring the desserts, like blueberry-lime tiramisu in a chocolate cup or red wine and chocolate crème brûlée with a burnt sugar crust. Dinner starts at 6:30 pm and the show begins at 8:00 pm. The menu and concert tickets range from $79-$99 per person.
Photo Courtesy of Rockwell-LA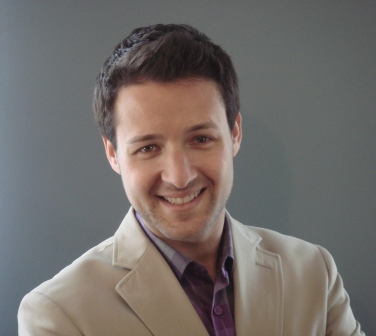 Eric Rosen
Eric Rosen lives in Los Angeles and writes about food, wine, travel and adventure... usually in some combination of the four. He regularly contributes to Los Angeles Confidential Magazine, Cond� Nast's HotelChatter and Jaunted, TravelAge West, Palate Press, Frontiers, Edge and Wandermelon. His work has also appeared in the L.A. Times. When he is not exploring the Los Angeles dining scene...(Read More)