By Victor & Mary Alsobrook Oct. 1st, 2013
Whether it's summer vacation, winter break or a holiday, spending time away from our everyday lives is usually limited to weekends or two weeks off at the most for Americans. In other words, R&R is conspicuously scarce. Regardless, there are plenty of people out there that want to invest in second homes in great locations, not only for ease of access for vacations, but for the purpose of investment. Of course the downfall here simply lies in the fact that many vacation homes lack the offerings of a full-blown resort. Which is why the concept of the Vacation Club has been growing steadily over the years, with real estate developments being built to create the best of both worlds, typically near or joined with a resort property. In California one of the latest projects to spring up is Terranea Vacation Homes, sharing the property with a luxury resort of the same name.
Buying a property with Terranea Resort Oceanfront Casitas and Villas is buying into a community. That means, owners have access to the hotel for 60-day (Casitas) or 90-day (Villas) stays. Full resort access is granted to renters and resort visitors for all other days of the year. Time frames are chosen first by owners, adding to the unparalleled treatment ownership status grants. The Oceanfront Casitas sit closest to the sea, securing prime panoramic views. Sitting at more than 2,000-square-feet, the homes comes equipped with a terrace for each of the three bedrooms.
Designed by Mark Scheurer Architect, all of the vacation homes were meant to "integrate with the rich Mediterranean heritage of the Palos Verdes Peninsula." Travertine flooring, Toto soaker tubs and designer fixtures make for the ultimate comfort and efficiency. Common areas are spacious, while state-of-the-art kitchens ensure that family and friends are smiling and entertained.
Elevated significantly, the Ocean Golf Villas sit back on the property as they steadily incline to the notoriously high point of the Palos Verdes Peninsula. Boasting oceans views, indoor and outdoor luxury living expands in the Villa space, providing more room to relax and feel at home. There is also a two-car garage and in its 2,800 square feet of space, the villa offers an outdoor fireplace, living room and a spa off the Master Bedroom for romantic sunsets. As an added perk, the artwork of each Villa and Casita tailors to the owner, including a unique painting of a favorite view from Terranea.
Forty-five minutes south of Los Angeles, these vacation homes also act as a hassle-free hotel and investment opportunity. In fact, when owners are not staying on property, there's even a chance of a celebrity renting their home. Mariah Carey spent the final month of her pregnancy enjoying privacy in one of the villas. In addition to incredible views, resort amenities abound for vacation homeowners. A family, adult and Spa pool all separately rest at the edge of the bluffs. Discovery Trails span the same area as part of a network of walking and hiking that tie into the Palos Verdes trail system.
The Links, the 9-hole par-3 championship golf course runs along the Villas. On-property events and dining are unending, where ocean view dinners and drinks can be reality every night. Twenty-four hour room service, comprehensive housekeeping, professional maintenance, dry cleaning and laundry are available to all owners and visitors (for a cost). However, for 30 days a year, for the first five years, owners (two per home) can take advantage of the Free Reign program which grants complimentary access to an array of resort activities including: golf, unlimited yoga, Pilates, in-home chef-cooked meals, spa services and more. Essentially during those 30 days, owners can spend a day golfing, follow it up with a private workout session and end the day with a meal at one of the resort's restaurants, all free!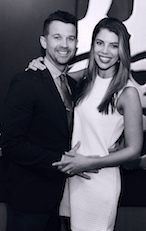 Victor and Mary
Couple and business partners, Victor and Mary, blog and manage La Bonne Maison, a chef-driven catering and event planning company in Boston. Victor and Mary are avid eaters, travelers and outdoor-enthusiasts. As regular contributors to JustLuxe.com they offer their unique perspectives on restaurants, hotels, luxury products, and wellness… they're always on the search for a new angle to cover o...(Read More)