By Diane Sukiennik & Michael Reiss Sep. 4th, 2018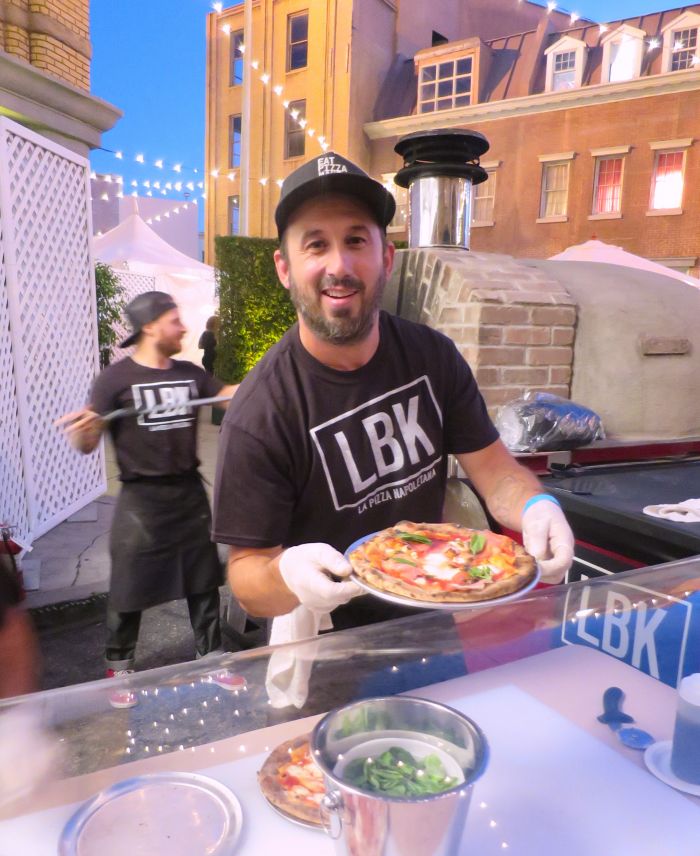 Photo by Michael Reiss
There are lots of reasons to choose LA for a Labor Day weekend getaway. One of the most compelling is the annual weekend "Taste". This is a no-holds-barred, knock-out food festival to celebrate the ever-expanding local food and beverage scene. Of course, being LA, the location matters, and what could be better than the Paramount Picture Studios Backlot to stage the event?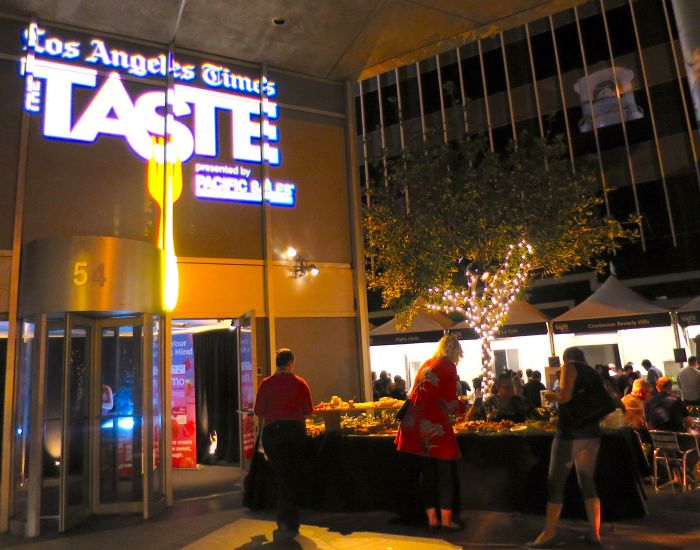 Photo by Michael Reiss
In the course of three evenings, you could easily taste the best bites that the city has to offer. From premier pot roast to world-class tacos and fried chicken to gourmet gnudi with porcini mushrooms and shaved truffles. There is something for every appetite. When you pair this array of plates with the premium libations on offer, plus the wine seminars, cooking demos and your access to meet with celebrity chefs, this is a persuasive proposition for any foodie.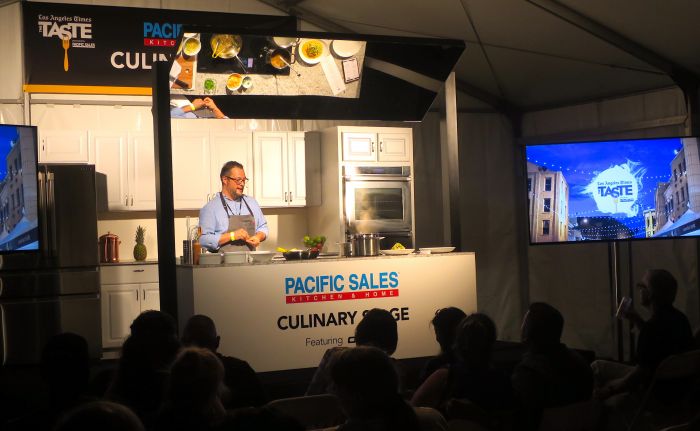 Photo by Michael Reiss
VIP Status includes parking, a Paramount Studios tour and exclusive lounge access with premium sips and nibbles.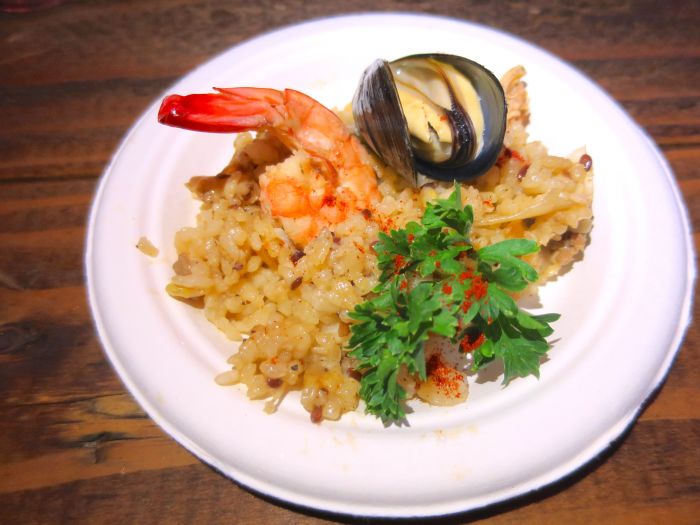 Photo by Michael Reiss
Some of the tasting highlights included an appealing Seafood Paella from Mark Peel's Prawn Coastal Casual in Pasadena.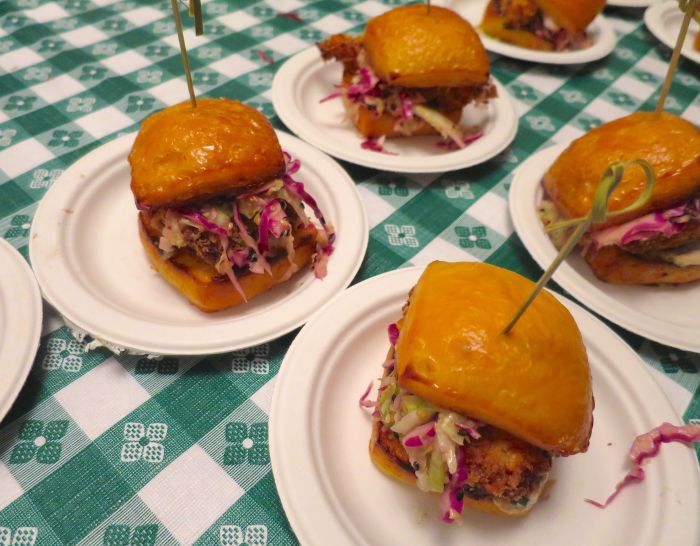 Photo by Michael Reiss
Highly Likely Cafe on W. Jefferson offered a mighty tasty Fish Sandwich in Honor of Jonathan Gold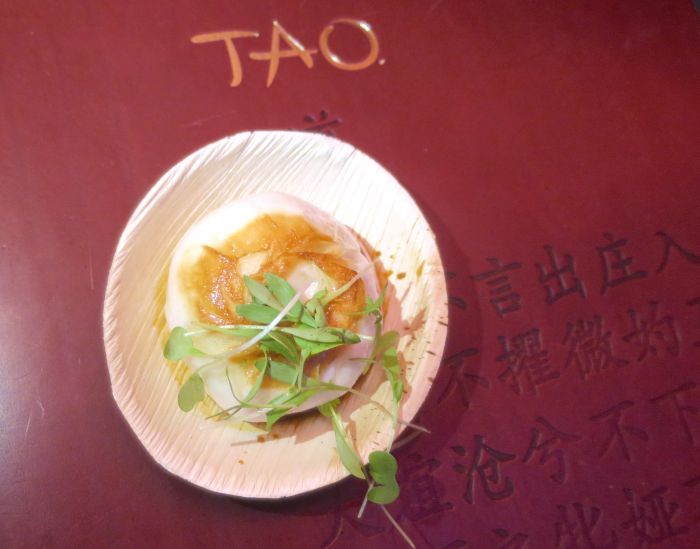 Photo by Michael Reiss
Tao Asian Bistro in Hollywood tempted us with a Duroc Pork Bao Bun. To top it all off, The Collins College of Hospitality Management and L.A. Regional Food Bank are the charity beneficiaries for the 2018 event. While you do have to wait for next year for the repeat performance of Taste in Los Angeles, the producers are offering a similar weekend event in Costa Mesa at the Met on Oct. 19-21, 2018. Check out the details and plan to attend both of these unbeatable gourmet fests. http://extras.latimes.com/taste/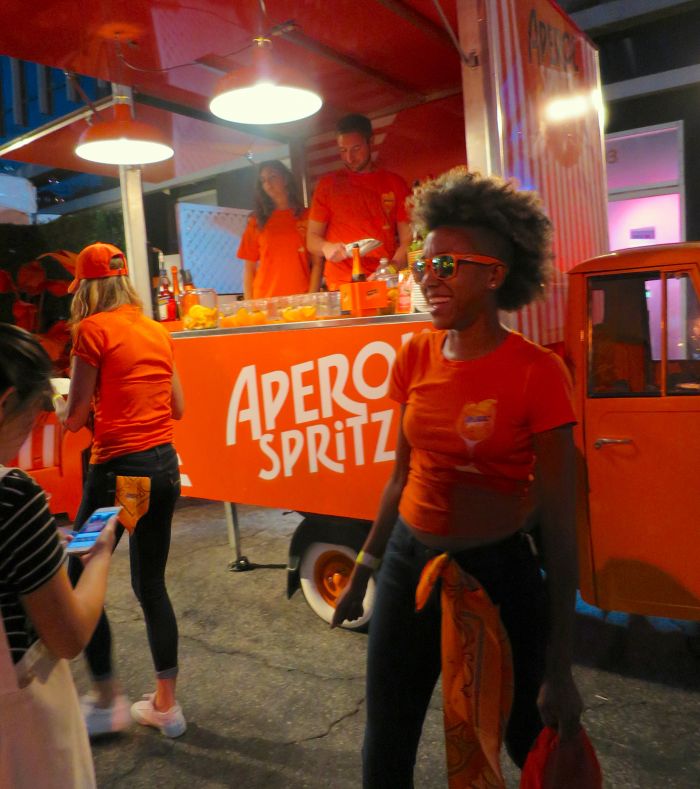 Photo by Michael Reiss
Diane Sukiennik & Michael Reiss
Diane Sukiennik is an internationally recognized writer, coach, keynote speaker, consultant, educator and licensed therapist. She is the author of The Career Fitness Program: Exercising Your Options, 11th edition, Prentice Hall, the most widely used text in colleges and universities in the subject area. A self-proclaimed 'leisurologist,' she speaks French and Spanish, is an avid world traveler and...(Read More)