By Alyssa Kuhlman Jun. 11th, 2019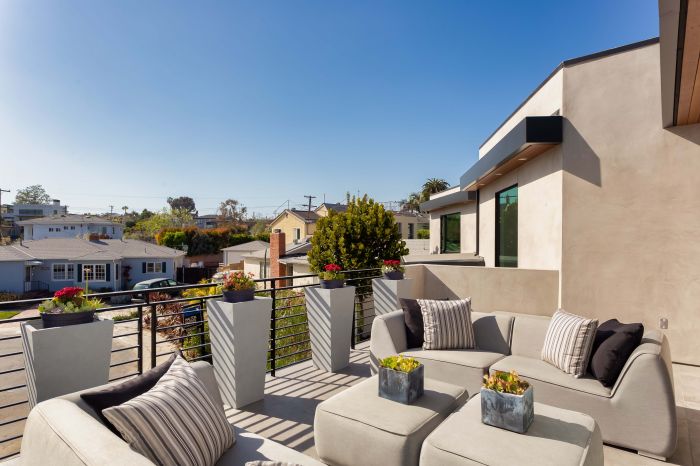 Brandon Arant
Standout amenities are crucial when home buyers are making decisions. Trends are showing that outdoor amenities are huge selling points, especially this time of year in Los Angeles when owners can bask in the California sun. Balconies satisfy those luxury home buyers looking to unwind after a day of work, entertain guests and enjoy the outdoors. Extra outdoor space is aesthetically pleasing, useful and a leading feature defining modern luxury living.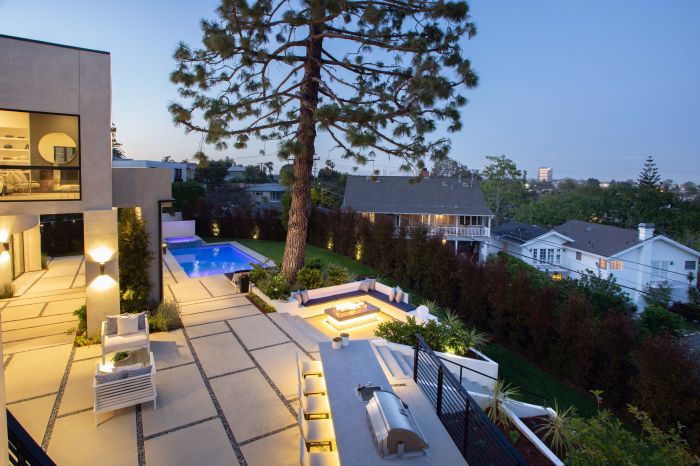 Brandon Arant
11900 Westminster Place, Mar Vista, CA 90066
Situated in prestigious Mar Vista, this one-of-a-kind 5 bedroom and 5.5 bathroom home has an open floor plan with a generous balcony which displays stunning views of Downtown LA and Santa Monica. Perfect for entertaining or relaxing, owners are able to enjoy this expansive outdoor space in the summer months. This home is a true haven on 5,500 square feet inclusive of a serene pool and spa, large step-down fire pit area, outdoor kitchen/dining/BBQ, wine cellar and state-of-the-art kitchen. This property is listed for $5,450,000 by Tami Halton Pardee and Kerry Ann Sullivan of Halton Pardee and Partners.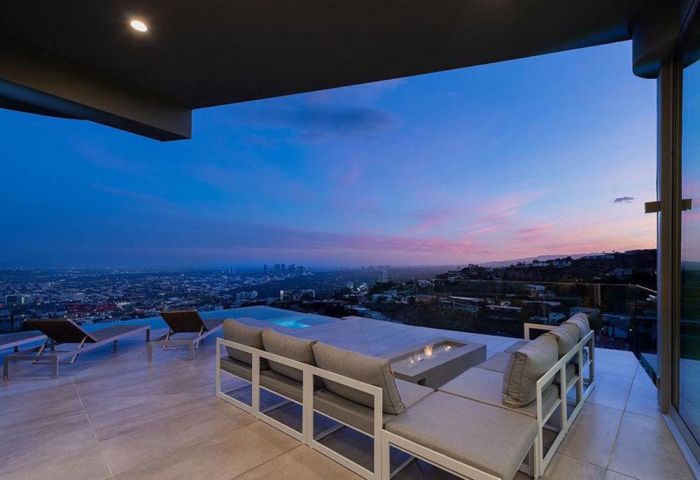 Keller Williams Realty
1609 Viewmont Dr, Los Angeles, CA 90069
Situated on the desirable lower Sunset Strip this 3 bedroom and 4 bathroom home property defines luxury living. Located in a private end of cul-de-sac, point lot, this home has an incredible balcony offering unobstructed city to ocean views. Owners can be greeted with 6,000 square feet of incredible indoor-outdoor entertainment spaces. The property features state-of-the-art kitchen appliances, designer baths and an astonishing 3-story cascading staircase. To top it off, there is undeveloped space where owners can build a room to their personal liking. The property is listed at $5,977,800 by Rande Gray of Keller Williams Realty.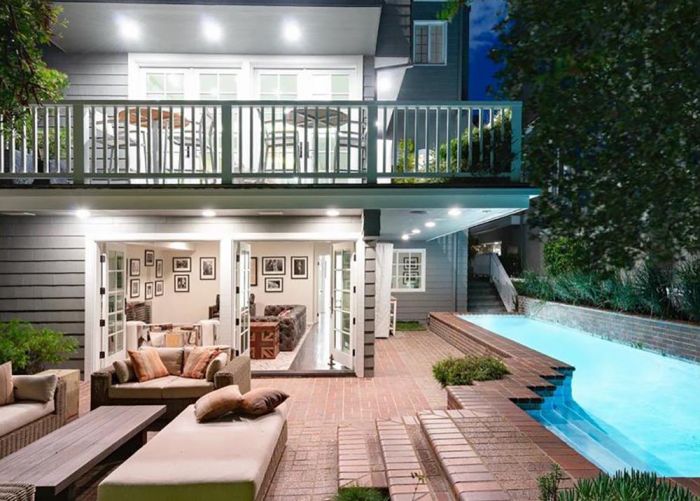 The Agency
4711 Roma Ct, Marina Del Rey, CA 90292
This Cape Cod styled home 4 bedroom and 4 bathroom home is located in highly sought-after Silver Strand area of Marina del Rey and boasts true modern luxury. The property showcases a state-of-the-art chef's kitchen which folds into a gorgeous room with a breakfast banquet and fireplace. With an open floor plan and French doors opening to unveil an expansive balcony, the striking remodeled residence exudes class. This home also has a rooftop lounge with views of the canal, city lights and mountains. The lower level features an entertainment room and gym that open to a peaceful garden and pool. The home is currently on the market for $4,500,000 by Chris Hicks from The Agency.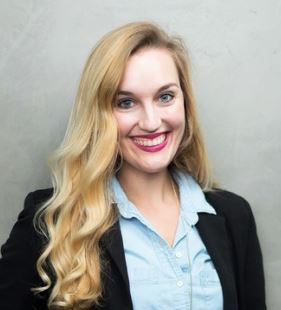 Alyssa Kuhlman
Covering the latest destinations in luxury real estate and travel. ...(Read More)