By Jill Weinlein Jul. 26th, 2019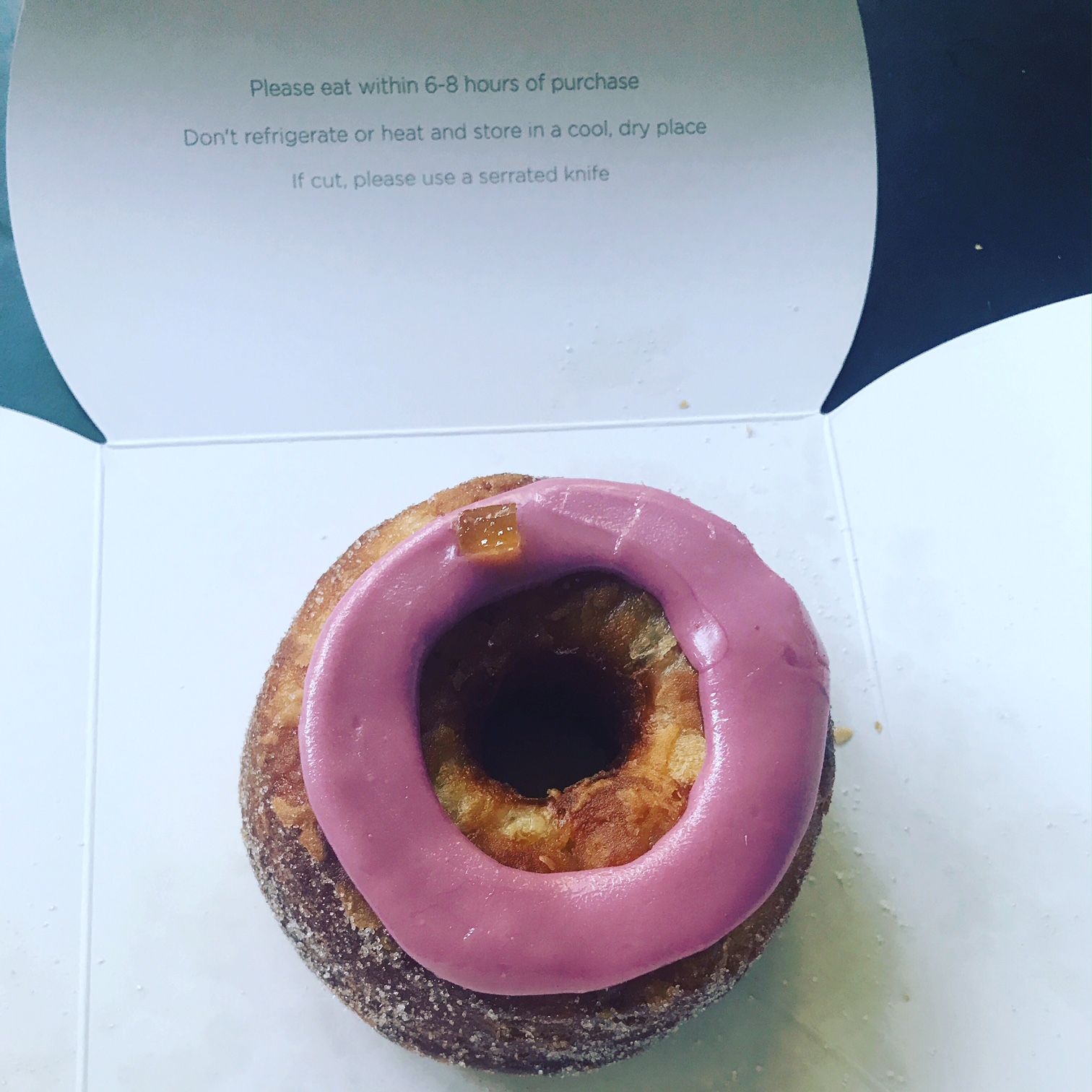 Jill Weinlein
There is only one bakery with locations in Los Angeles, London and New York that offers the most innovative pastry in the world, the Cronut.
What is a Cronut? It isn't a fried donut or a croissant. It's made with dough similar to how you make a croissant, that is proofed, fried in grapeseed oil at a specific temperature, rolled in sugar, filled with cream and topped with a beautiful glaze. The entire process takes three days to complete, and available only at Dominique Ansel Bakeries.
To keep a steady following of this Instagram sensation, pastry chef Dominique Ansel changes the flavor every month at each bakery, never repeating. With his fame and success, he opened his first restaurant, 189 by Dominique Ansel above his bakery at the luxury lifestyle center - The Grove in Los Angeles.
The number 189 is homage to his original bakery on 189 Spring Street in New York. The two-story bakery and restaurant at The Grove is next to the dancing water fountain and near the double-decker trolly tracks. When Chef Dominique learned the available space had the address 189 The Grove Drive, he felt "it was meant to be" to open his first restaurant at this location in Los Angeles.
Besides cleverly inventing the Cronut, acclaimed chef Dominique has also created some of the most feted pastries in the world, including "The Cookie Shot" and "Frozen S'more." His beautifully crafted Paris-LA is a twist on a Paris-Brest, and his cheesecake is a light and airy "Cotton Soft" ricotta cheesecake. Chocolate lovers order his four texture chocolate Mini-Me Cakes.
On weekends, Chef Dominique offers an interactive family-style communal feast of seasonal dishes. Bakery items include large classic flakey croissants, plates of sliced banana bread enhanced with dark chocolate chips, and loaves of brioche bread infused with orange blossom and sprinkles white pearl sugar. The thick slices are served with beurre de barrette, raspberry fruit compote and fresh honeycomb bricks. Platters of colorful Harry's Berries strawberries, Pudwil Farms blueberries, raspberries and blackberries are on full display.
Healthier fare includes large clay pots filled with crushed ice cubes and a lovely array of baby turnips, carrots, radishes, Coraline endive, peas, and beans. It's served with a beurre blanc dipping sauce.
A signature favorite is Chef Dominique's silky soft scrambled eggs with roasted shallots, chives and creme fraiche and large bowls of shiny marble size potatoes dazzled with espelette peppers, chives, and shallots.
Guests can pinch open miniature clothes pins holding thick-cuts of bacon glazed with smoked honey and black pepper hanging on a two level wood and string holder.
The most decadeant dish is a tower of butter-roasted lobster tails with melted butter cups for dipping. Before leaving bring home a bright yellow pastry box with one of Chef Dominique's Cronuts to enjoy later in the day.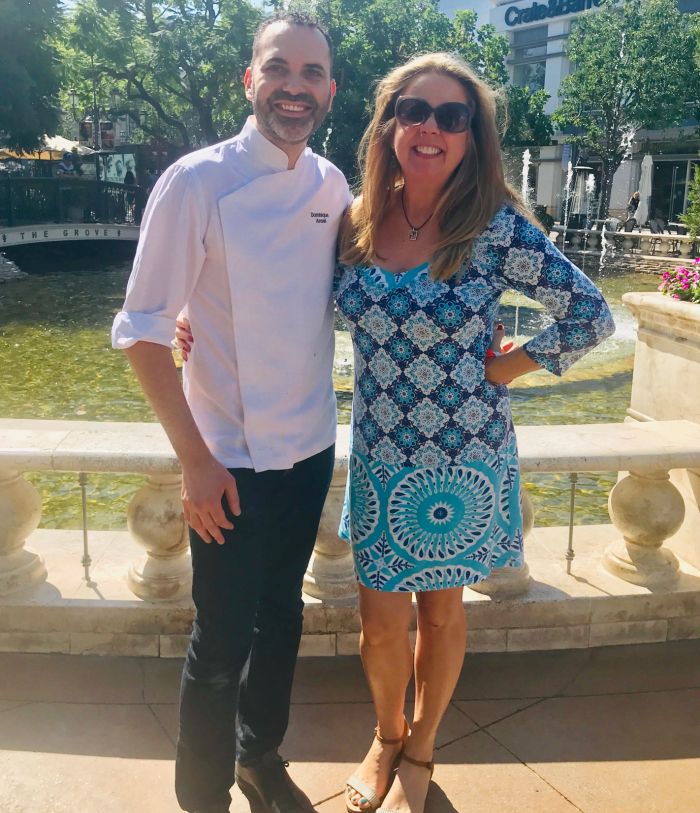 Jill Weinlein
The talented James Beard Pastry Chef Dominique Ansel with writer.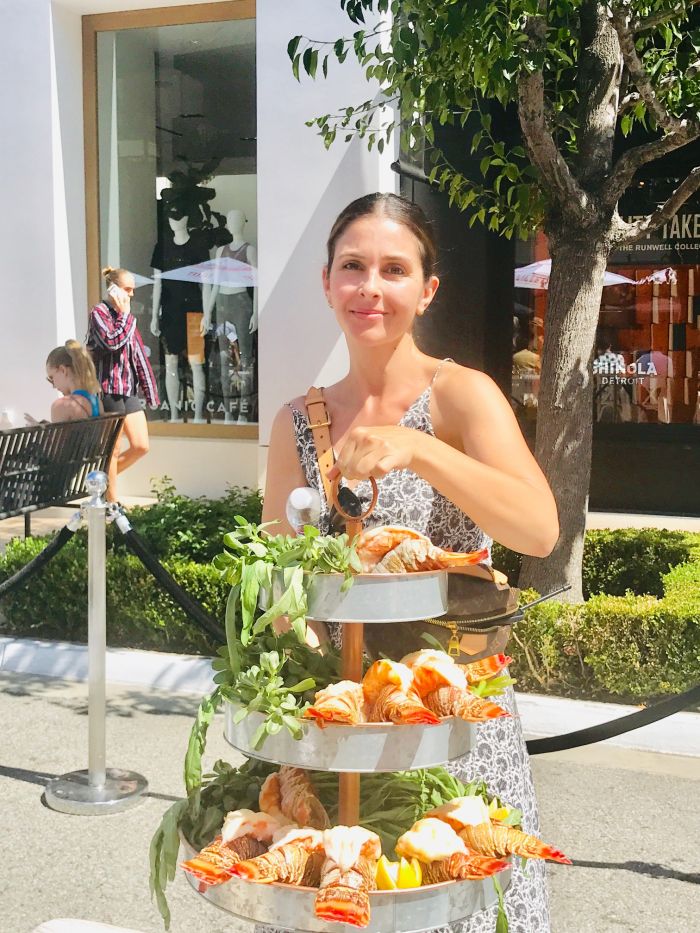 Jill Weinlein
The three level tower of butter glazed lobster tails at 189 by Dominique Ansel is one of many decadent culinary dishes.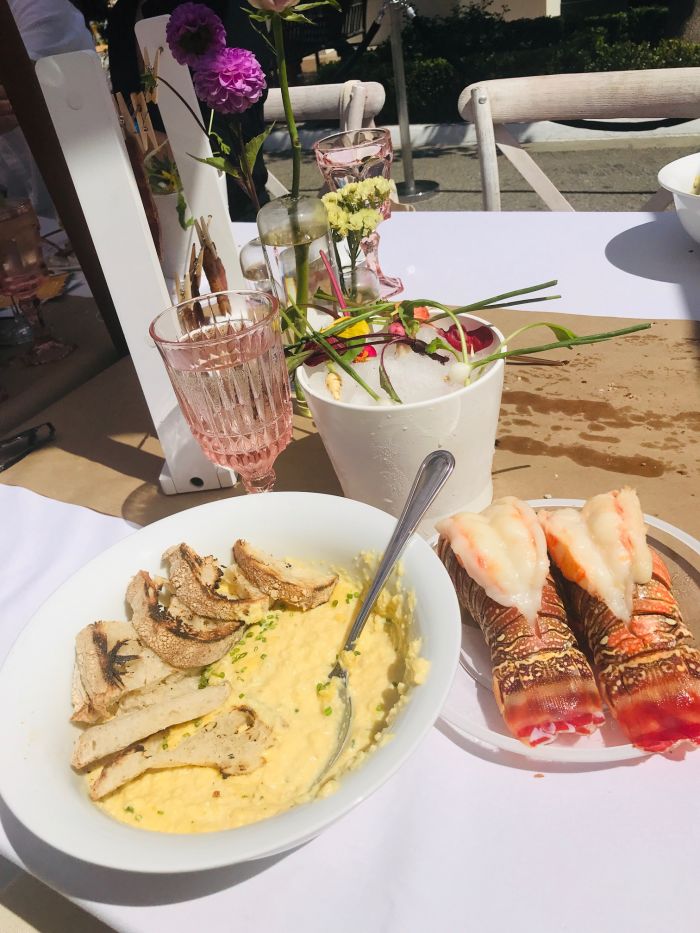 Jill Weinlein
Brunch at 189 by Dominique Ansel includes soft scrambled eggs made with roasted shallots, chives and creme fraiche.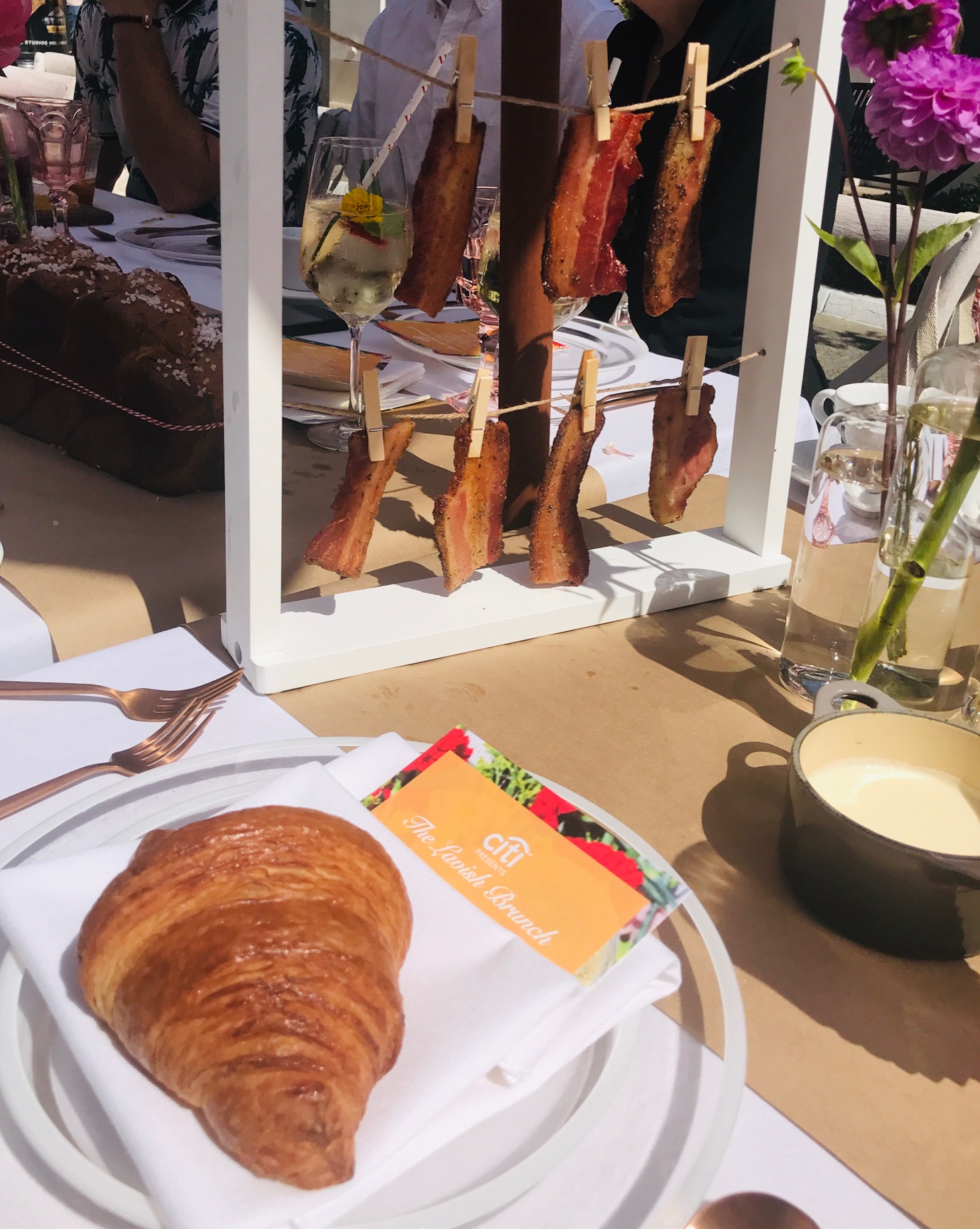 Jill Weinlein
Besides the Cronut, Chef Dominique makes an exquisite croissant.
Jill Weinlein
Los Angeles based Jill Weinlein covers travel, food and lifestyle destinations for multiple newspapers, magazines and websites. Her areas of expertise include, luxury travel, culinary reviews, cruising and family travel destinations. Born in Los Angeles, Jill studied Communications and Theatre Arts at UCLA. She has a a Dine and Travel blog - www.dineandtravel.me and she writes a weekly restaur...(Read More)