By Jill Weinlein Aug. 30th, 2019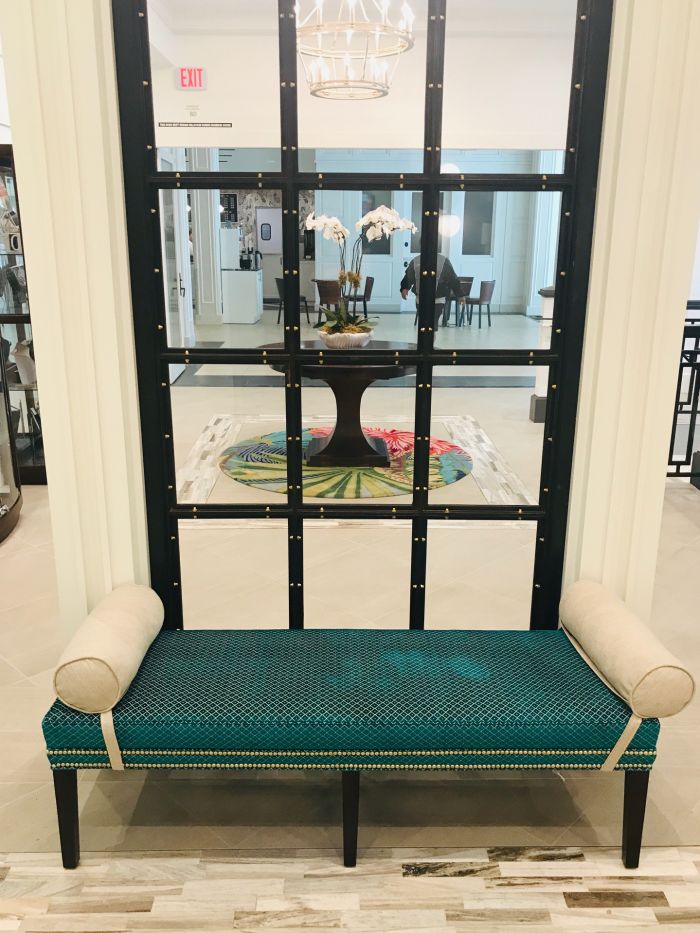 Jill Weinlein
Just 22 miles off the Southern California coast, is the Mediterranean-looking Catalina island, offering a laid back beach vibe and rich historic past. There are three ways to arrive at Catalina Island: by airplane, helicopter or boat. The easiest and most affordable is taking one of the comfortable, high-speed Catalina Express boats with year-round service to Avalon from San Pedro, Long Beach and Dana Point.
Now visitors have an upgraded place to stay at the luxury Hotel Atwater. Originally opened in 1920, the hotel was named after a woman, Helen Atwater, wife of Philip Knight Wrigley, and daughter-in-law to William Wrigley Jr, a chewing gum industrialist, owner of the Chicago Cubs and the Santa Catalina Island Company. When Wrigley acquired the island back in 1919, he improved Avalon with public utilities, new steamships to bring Big Band musicians and their fans over to the Casino Building, a dance not gambling pavilion, and this hotel.
Almost 100 years old, the hotel has "good bones" yet lost its beauty and luster. The new generation of Wrigley's running the Santa Catalina Island Company spent 18 months bringing the Hotel Atwater back to her glory days, while honoring Helen Atwater's impeccable sense of style and deep love for Catalina Island.
Walking into the soaring lobby, one can immediately see the exceptional attention to detail in the elegant beach decor and design. Soothing marble flooring, and a color palette of cream, blue and green with a pop of garibaldi orange provide excitement in the relaxing lounge and reception area.
An old bank safe next to a card table, it's filled with historic books and game boards. The staff shared that during the extensive remodelling of the hotel, they discovered this safe filled with a treasure trove of Wrigley family photos. They had the black and white photos colorized and hung them in the hallways on all three floors of this grand hotel. Also in the lobby is the gateway to Avalon's newest upscale restaurant PKW Eatery + Bar (opening soon) honoring one of the island's developers, Philip Knight Wrigley.
Having it's grand opening on August 11, 2019, this historic hotel stays true to the Wrigley family legacy with nostalgic elements. Vases are filled with colorful flowers and guests receive splits of Napa sparkling wine in their room. These tributes to Helen Atwater Wrigley's love of fresh flowers in her home and a glass of bubbly every evening before bed, enhance guests experiences.
The 95 guestrooms offer rich wood accents in the Standard rooms and Suites. All rooms feature premium mattress king and queen beds with luxury white linens, and colorful accent pillows. Suites offer one and a half new tiled baths, a separate living space with sleeper sofa, bar and desk. Some offer views of the ocean, while others have windows that peer out into the town of Avalon or surrounding mountains. Next to every bed is a digital concierge tablet displaying an array of activities, dining options, tours to book and messages from the front desk. Each room also offers high-speed Wi-Fi, a safe in the closet, and a flat screen smart television.
The hotel offers multiple grand staircases and an elevator, plus a few ADA-compliant rooms. The meeting and event space is almost built out, making the Hotel Atwater one of Catalina's premier lodging destinations.
Guests receive the following perks included in the $30 destination fee:
A $40 food and beverage credit per day at one of the Santa Catalina Island Company's dining venues including lunch at Mt. Ada, Avalon Grille, Bistro at the Atwater, Encanto Cafe at the Island Spa Catalina, Descanso Fresh and Descanso Beach Club.
Guests receive two complimentary tour certificates upon request at the reception desk. One is for a Glass Bottom Boat Voyage and the other is a Discover the Casino Tour.
Complimentary fitness classes are offered to hotel guests at the nearby Island Spa Catalina. Book a spa treatment to stay longer and use the pool and jacuzzi.
Since Avalon Bay is less than one block away, the staff offer striped beach towels for guests to use during their stay.
When using your $40 food and beverage credit at Avalon Grille, dine between 5 to 6 p.m. and get a free movie ticket at the movie theatre inside the Casino per paid entree.
One of the best ways to explore the City of Avalon is by bicycle. Hotel Atwater guests receive a certificate for two hours of complimentary bike rental and a map of Avalon at Brown's Bikes. The multi-speed cruiser bike is ideal on flat and level roads, and helps with the slightly steeper hills.
Come see how the new resort-style Atwater Hotel offers upgraded services and amenities among sunshine, cool breezes and beautiful ocean views. To make a reservation, go to Visit Catalina. Click here to make a Catalina Express reservation.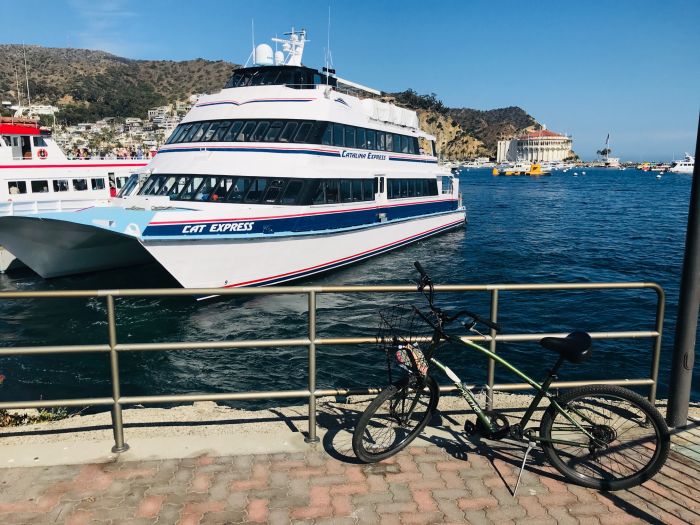 Jill Weinlein
Take the high-speed Catalina Express boat offering year-round service to Avalon from San Pedro, Long Beach and Dana Point.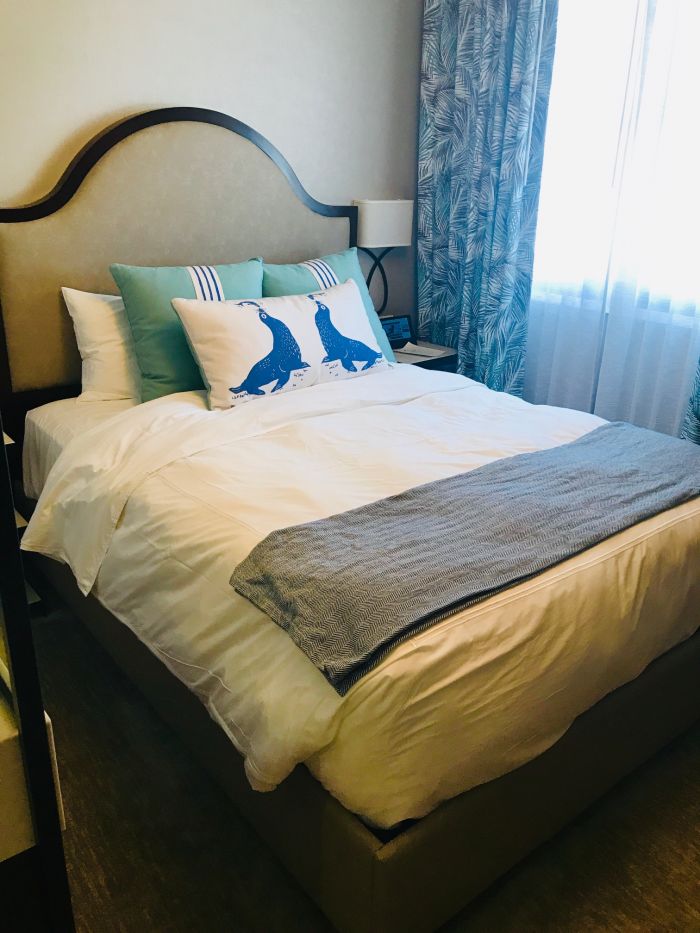 Jill Weinlein
Guestrooms offer premium mattress king and queen size beds with luxury white linens and colorful beach accent pillows.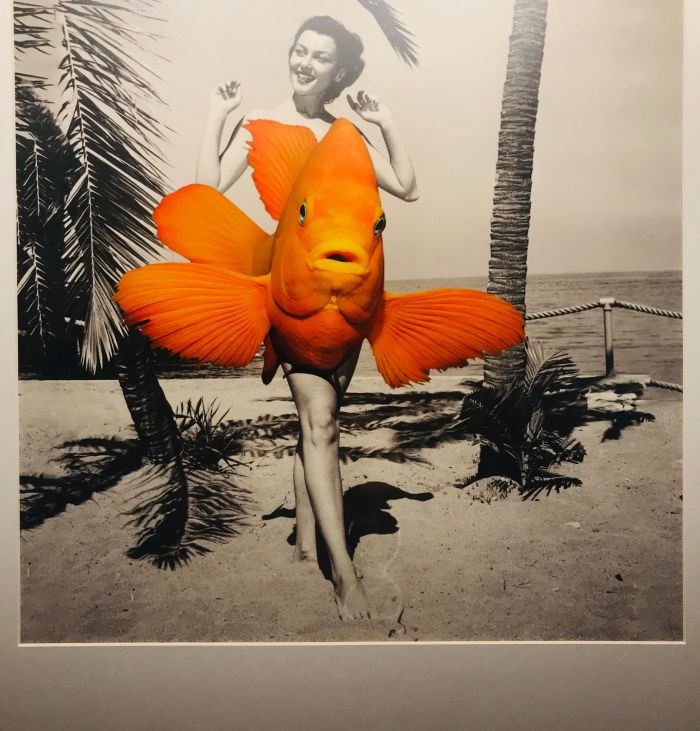 Jill Weinlein
The Hotel Atwater is decorated with whimsical black and white photos that have been enhanced and colorized.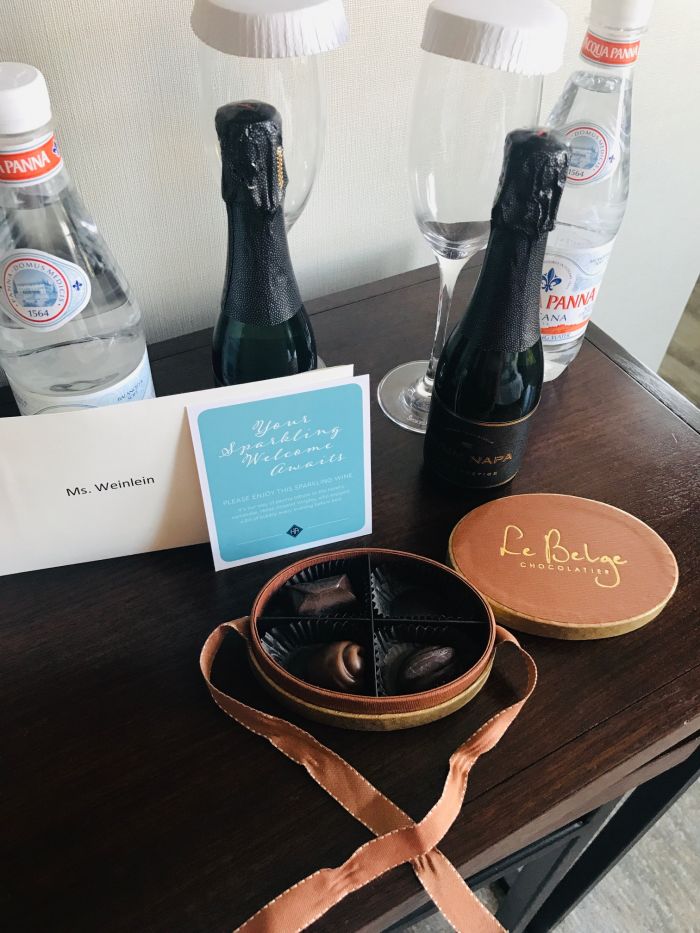 Jill Weinlein
Guests receive splits of sparkling wine to sip, just like the namesake of the Hotel Atwater, Helen Atwater enjoyed before bedtime.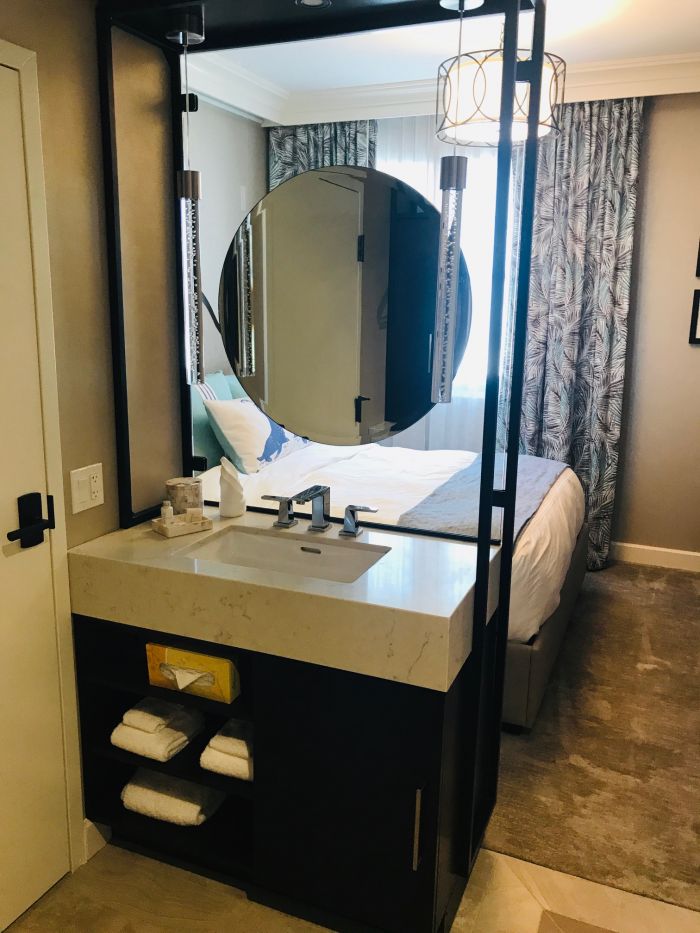 Jill Weinlein
Stardard guestrooms have full bathrooms, and digital concierge tablets displaying an array of activities, dining options, tours to reserve and messages from the front desk.
Jill Weinlein
Los Angeles based Jill Weinlein covers travel, food and lifestyle destinations for multiple newspapers, magazines and websites. Her areas of expertise include, luxury travel, culinary reviews, cruising and family travel destinations. Born in Los Angeles, Jill studied Communications and Theatre Arts at UCLA. She has a a Dine and Travel blog - www.dineandtravel.me and she writes a weekly restaur...(Read More)