By Diane Sukiennik & Michael Reiss Oct. 21st, 2019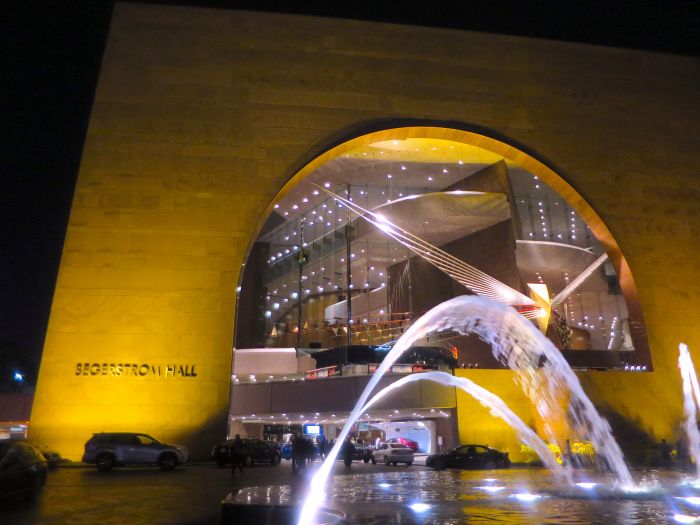 Photo by Michael Reiss
Cast in the shadow of nearby Newport Beach and Laguna Beach is the oft overlooked city of Costa Mesa. Dubbed the "City of Arts," this inland gem features abundant tourist activities to suit all, but perhaps, the dedicated surfer. On offer is world class shopping, spa, dining and entertainment options--including the only place in Orange County to experience live Broadway shows, all within walking distance of classy accommodations. In fact, if your yearning for the excitement of the big city, plan play time in Costa Mesa where you will enjoy all of the pleasures and none of hassles.
Starting with lodging, two options stand out for delivering a distinctively, fashionable sojourn.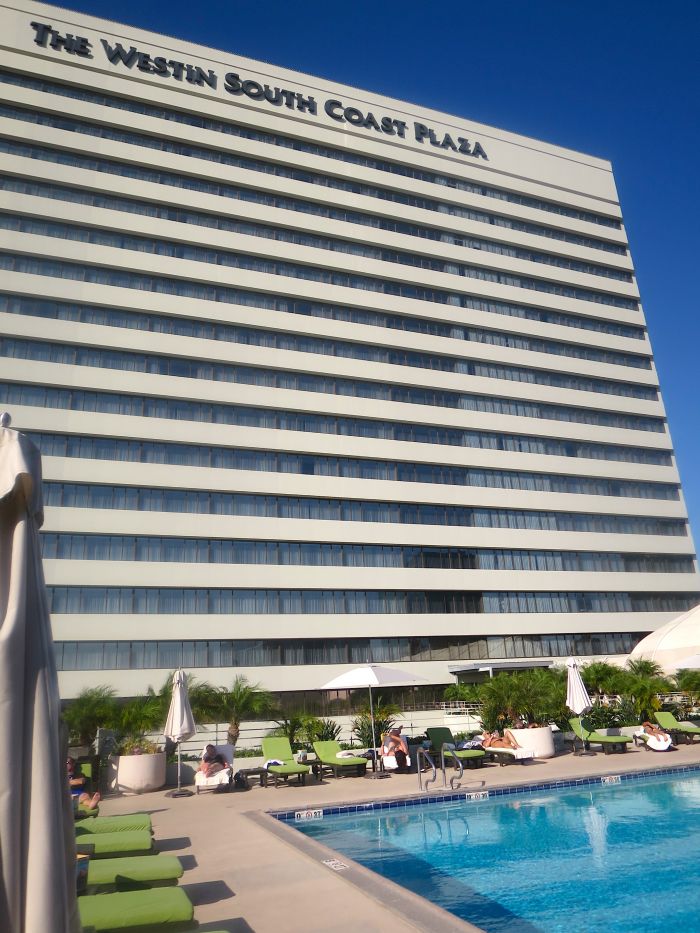 Photo by Michael Reiss
The Westin South Coast Plaza has long been the place to stay for visitors who want to be near the action. It is located just steps away from the internationally coveted shopping destination and across the park from the Segerstrom Center for the Arts as well as a brief shuttle hop to Disneyland.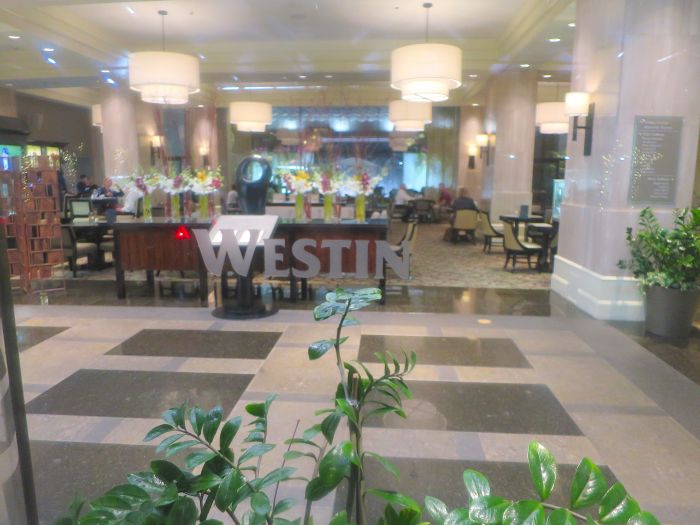 Photo by Michael Reiss
This Westin has newly upped its game to include music, lighting, aromatic and botanicals--all intended to soothe and stimulate the senses. Rooms are spacious and all offer the "Heavenly Bed" and Starbucks coffee. The lobby lounge is the focal point for meeting and enjoying repasts and libation while the nearby concierge is at the ready to curate your stay.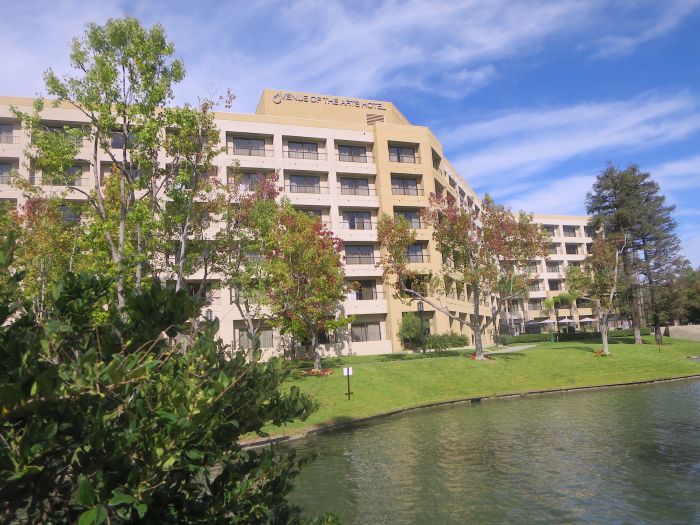 Photo by Michael Reiss
If you prefer a boutique-style hotel, Avenue of the Arts, a Tribute Portfolio Hotel, will fill the playbill. Among its many accolades, it has been a AAA Four Diamond Property for five years running.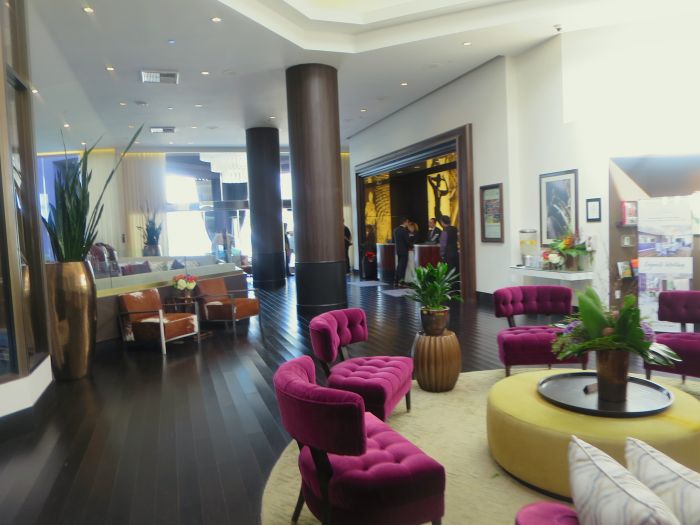 Photo by Michael Reiss
Located in the same area as the Segerstrom Center for the Arts, this hotel exudes an artsy vibe from design to dining. Its distinctive flair punctuates the experience of being next door to great performances.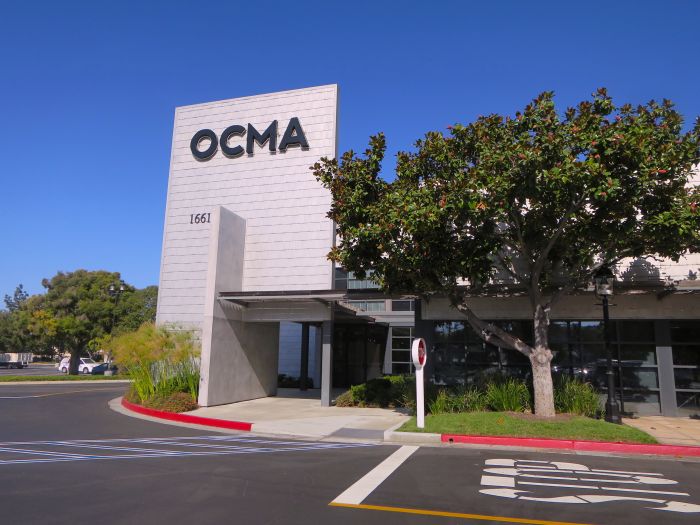 Photo by Michael Reiss
Just a short stroll away is the Costa Mesa Art Walk, which includes the Noguchi Gardens and the California Scenario, created to showcase the state's natural resources.
The visual arts are well represented at the Orange County Museum of Art (OCMA)--temporarily located at South Coast Plaza Village while awaiting its new home next to the Segerstrom Center for the Arts in Costa Mesa.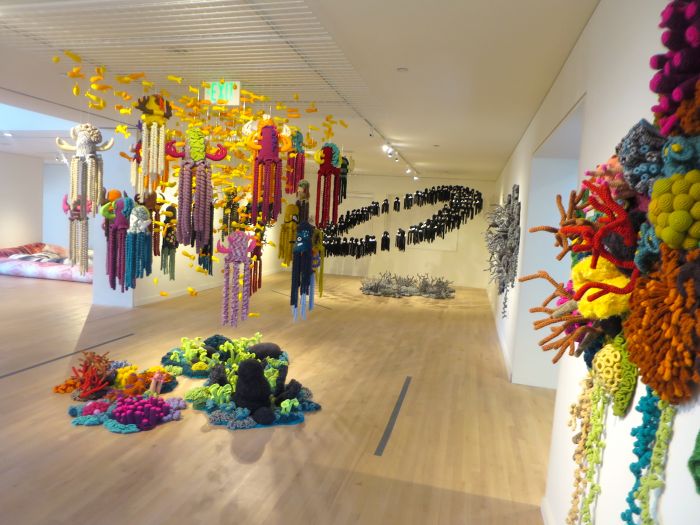 Photo by Michael Reiss
Notable in its collection is contemporary art from the Pacific Rim, the first museum to offer this genre.
Photo by Michael Reiss
There is always a world class performance to experience at The Segerstrom Center for the Arts. We thrilled to the mastery of the Mariinsky Ballet and Orchestra from St. Petersburg, Russia.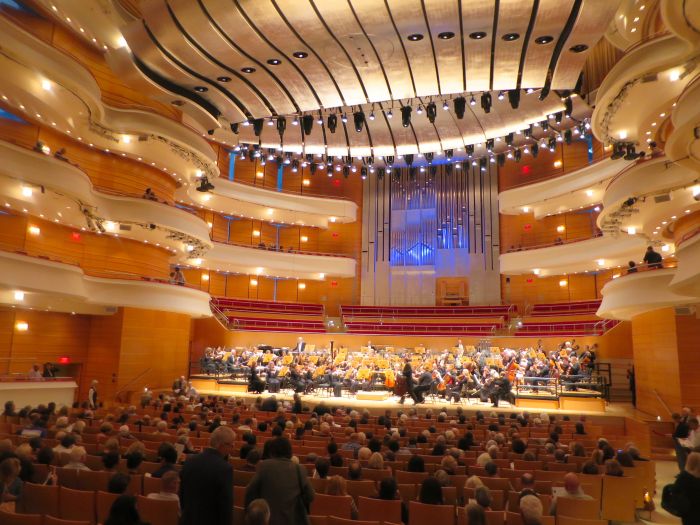 Photo by Michael Reiss
On another evening we were mesmerized by the Pacific Symphony's rendition of Tchaikovsky's Pathetique.
Photo by Michael Reiss
A matinee of the world premiere of The Canadians at the South Coast Repertory, a Tony award winning theater, sated our appetite for a large dose of excellent entertainment.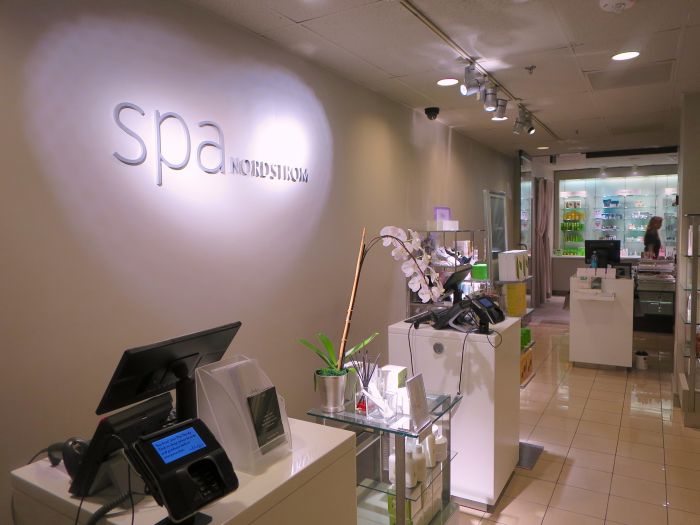 Photo by Michael Reiss
As if this alone wasn't reason enough to plan a visit, the shopping and dining puts Costa Mesa in a league of its own. Tourists from around the globe plan buying trips to South Coast Plaza, one of the most prestigious shopping destinations in the world and home to over 270 high-end boutique brands. The South Coast Plaza offers a discrete VIP ACCESS Suite that is available for guests of Costa Mesa hotels. Amenities include complementary French Champagne, wine, barista coffee drinks, premium chocolates and intimate spaces for their shoppers to discuss their finds.Another gem, hidden away on the fourth level of Nordstroms' Sunflower Ave. entrance--accessed by elevator—is Spa Nordstroms. Guests can spend as little as a half hour getting a foot massage to an entire day of pampering--including an expertly executed "Sports Massage" or "Deep Tissue Massage" to ease the weary muscles and ready their guests for some award-winning dining.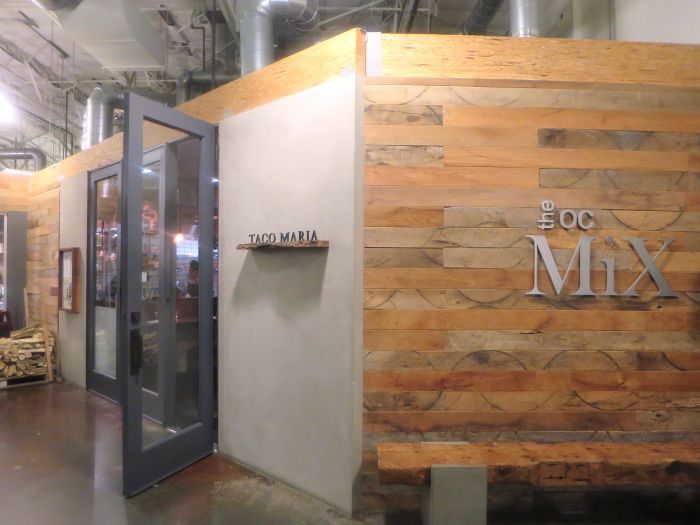 Photo by Michael Reiss
The culinary scene in Costa Mesa has never been hotter and more acclaimed. Accolades for chefs and restaurants keep stacking up including Orange County's two Michelin Starred restaurants, both located within the city.
One is Taco Maria with its unique take on California Mexican cuisine. Besides its tacos, we delighted in the inventive prix fixe menu served with wine pairings, deserving of its star for its authentic, inspired Mexican fare.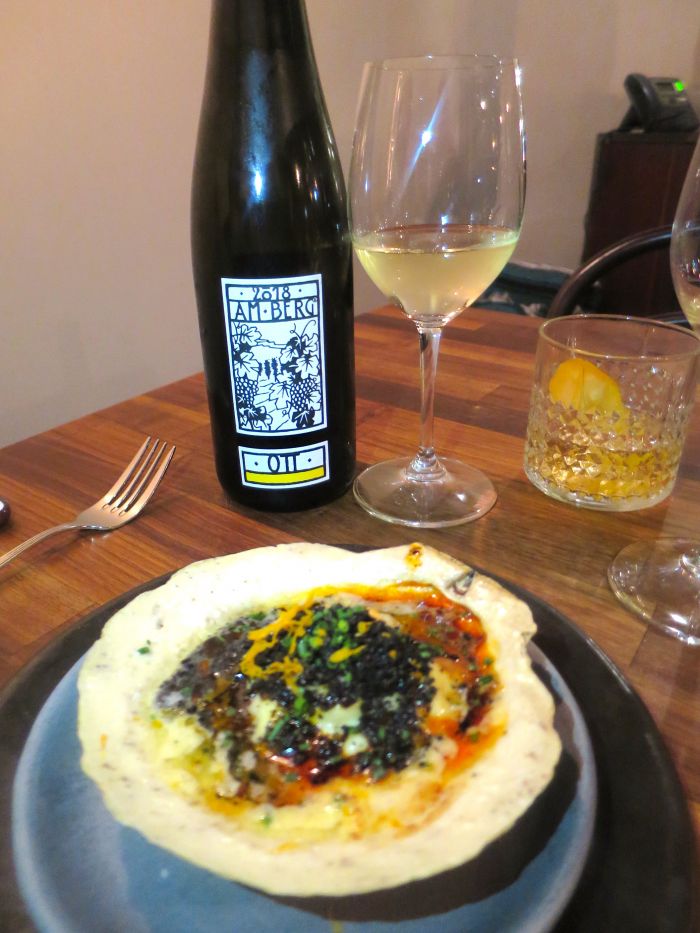 Photo by Michael Reiss
A highlight of the four courses was "CALLO GRATINADO- Scallop, Queso Chihuahua, Squid Ink Crumbs and Chile Ancho," served with 2016 Leth, Roter Veltliner, Wagram, Austria.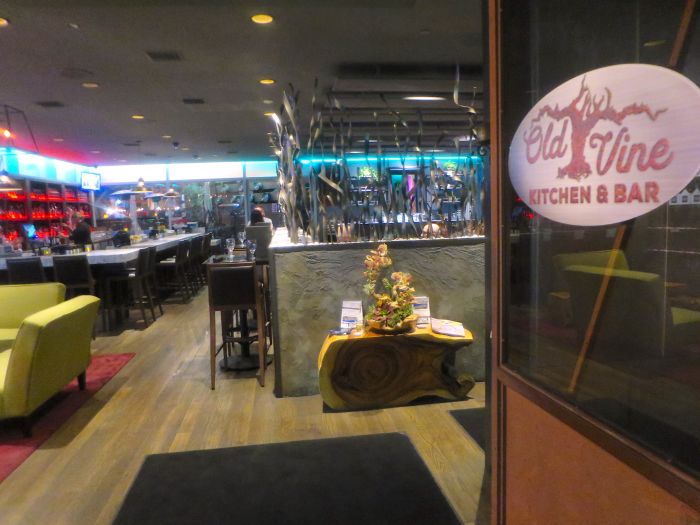 Photo by Michael Reiss
Old Vine Kitchen & Bar at The Camp has long been a favorite destination dining spot. Executive Chef and Owner Mark MacDonald showcases seasonal ingredients for his menus inspired by Southern Italy and various other regions of the world.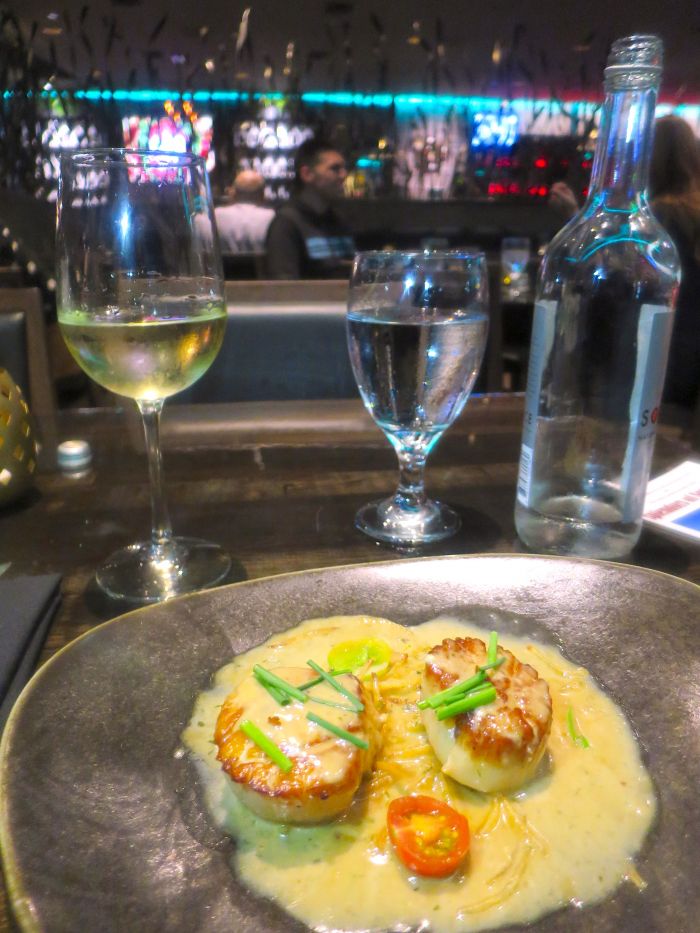 Photo by Michael Reiss
Highlights of our prix fixe selections included the "Seared Scallops," "Pappardelle," "Charred Australian Lamb Chops" and "Carrot Cake"--all superbly paired with international wines that can be purchased by the bottle.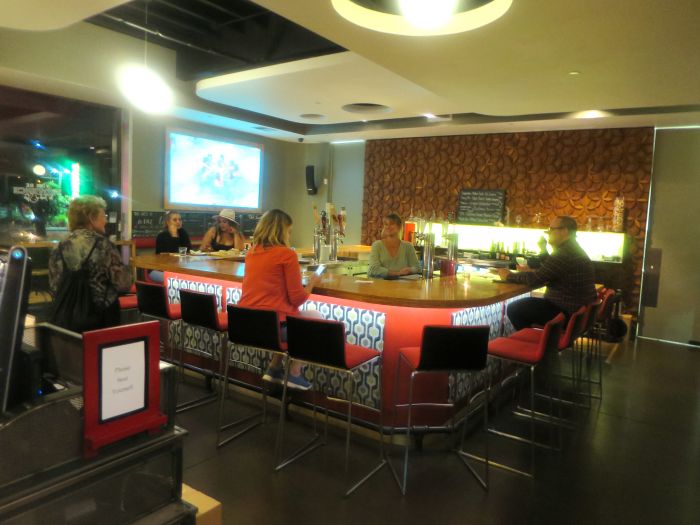 Photo by Michael Reiss
If a casual wine bar ambience is your style, the Wine Lab at The Camp will impress with the ever-changing wine flight suggestions to keep you current on varietals and vintages.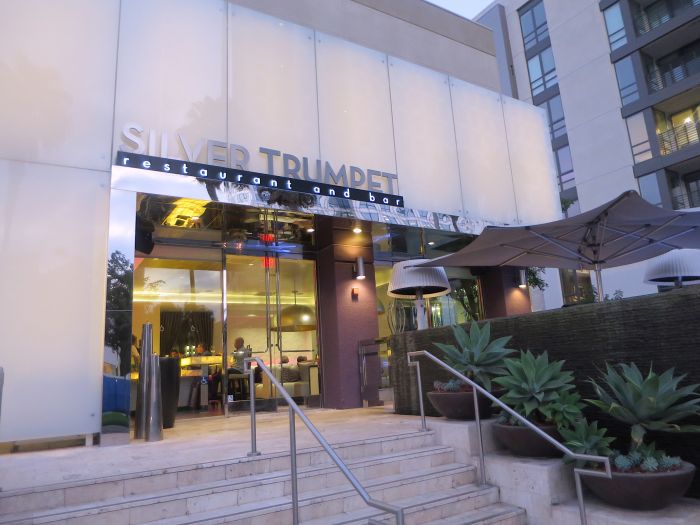 Photo by Michael Reiss
The Silver Trumpet Restaurant and Bar--located at Avenue of the Arts Hotel--is a popular pre and post theater spot serving award winning cuisine. The lively happy hours and an appealing three course prix fixe menu--including wine pairings--is a perfect way to start or cap off your evening.
Photo by Michael Reiss
George's Café at the Segerstrom Center for the Arts is part of the Patina Group of Restaurants. Their tasty short order menu includes comfort food classics at value price points and is conveniently located outdoors next to the symphony hall.
Among the dining options at or near the South Coast Plaza, consider lunch at AnQi. The dramatic décor frames the famous California Asian fare---including their legendary garlic noodles. Terrace by Mix Mix offers an eclectic mix of international items prepared by award winning chef/owner Ross Pangilinan.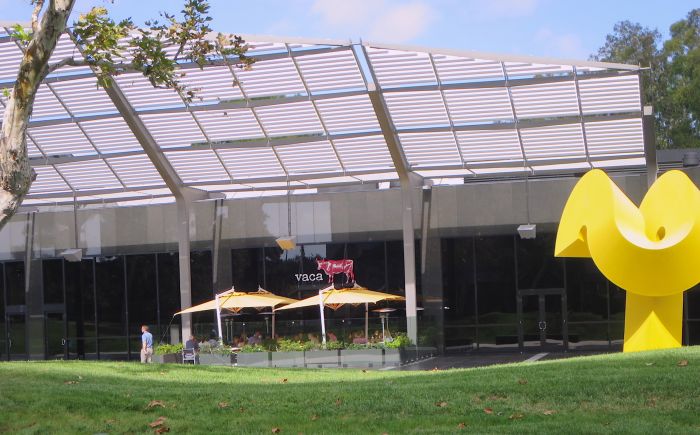 Photo by Michael Reiss
Diane Sukiennik & Michael Reiss
Diane Sukiennik is an internationally recognized writer, coach, keynote speaker, consultant, educator and licensed therapist. She is the author of The Career Fitness Program: Exercising Your Options, 11th edition, Prentice Hall, the most widely used text in colleges and universities in the subject area. A self-proclaimed 'leisurologist,' she speaks French and Spanish, is an avid world traveler and...(Read More)