By JustLuxe Nov. 21st, 2019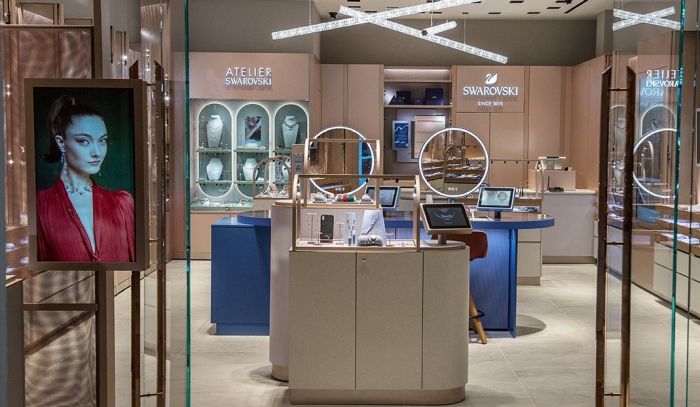 Photo credits: Swarovski
Swarovski is opening their first U.S. Crystal Studio retail location in Costa Mesa, California. Conceived as a dynamic and creative space, Swarovski's latest retail offering elevates the in-store experience by offering a memorable, highly interactive and socially focused environment. Infused with key aspects of Swarovski's iconic DNA – glamour, mastery and innovation – the Crystal Studio places the customer and their unique needs at the heart of the experience, encouraging trial, creativity and spontaneity. Interactive, digital touch points throughout the store aim to enhance the purchase process, but also create an inviting space in which customers can immerse themselves into the sparkling world of Swarovski.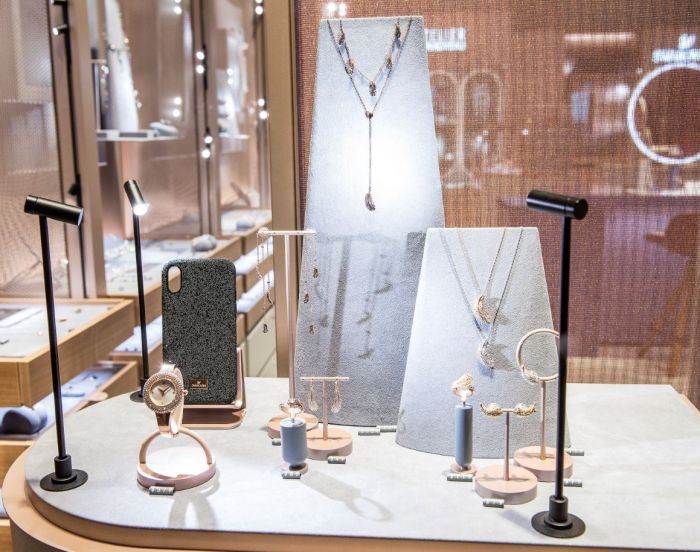 The heart of the shopping experience is at the Sparkle Bar, an immersive jewelry station where consumers can spend time discovering new products, curating looks with consultations from Swarovski's in-store experts and exploring product ranges virtually. Within this carefully curated space, every customer can create and style their unique sparkle. Shoppers are encouraged to touch and try on a range of products using the variable lighting settings at the Sparkle Bar's mirrors and to explore the digital styling inspiration from Swarovski's community of influencers. The Sparkle Bar even offers a wireless phone charging area to use while shopping. Personalized gift options are also available, whether you are shopping for a friend, loved one or for yourself.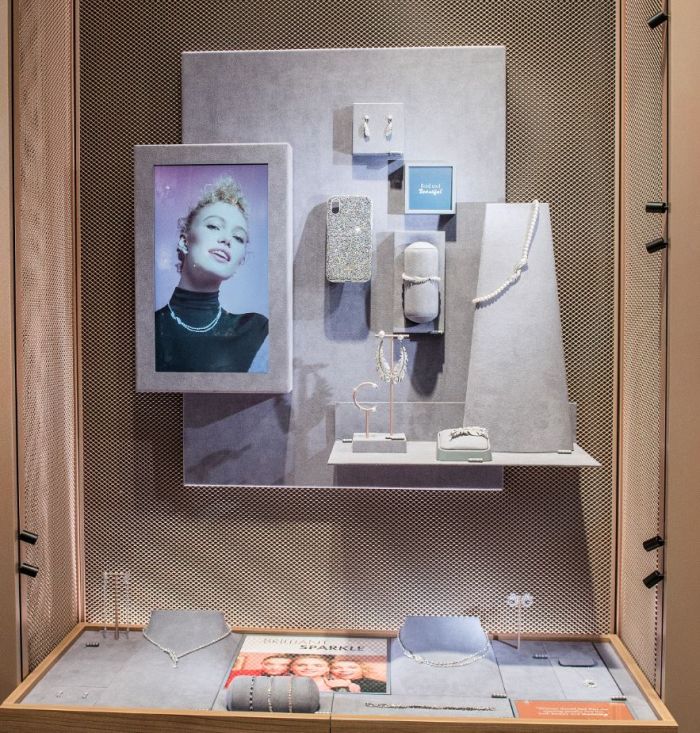 Patricia Urquiola, who designed the new store concept for Swarovski, contrasted energetic colors and tactile elements to create a vibrant and engaging atmosphere throughout the store. With functionality and versatility at the core of the design, the wall displays were designed to captivate the consumer's attention through a curated selection of pieces displayed in mood board-like arrangements, for enhanced storytelling. Homage to Swarovski's iconic blue is evident across the store's aesthetic, combining materials, finishes and patterns all in its signature brand shade.
Swarovski's Crystal Studio is located at 3333 Bristol St, Costa Mesa, CA 92626 and is now open to the public. To learn more about Swarovski, follow them on Instagram, Facebook or visit Swarovski.com.
JustLuxe Team
The JustLuxe Team strives to bring our members and readers the very best in luxury news and conversations. We love to hear your opinions and suggestions, but most of all, we love to interact with you. ...(Read More)