By Jill Weinlein Sep. 25th, 2020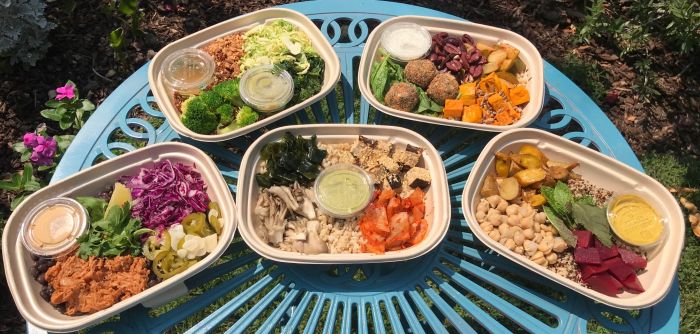 Jill Weinlein
VitaBowl offers premium, on-demand plant based superfood meals delivered to your home. Prepared by chief plant-based nutritionist Sarah Brandow, and co-founder and Michelin-starred chef Dominique Crenn with quality, locally sourced, plant-based ingredients, these bowls have been scientifically designed to provide specific nutritional benefits to the body.
Food is medicine for the body, mind and soul. These chefs offer 5 different types of bowls to help heal.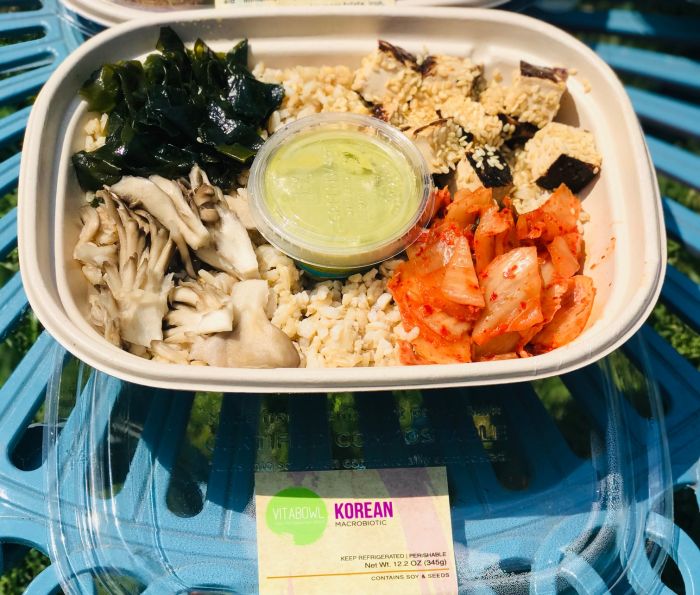 Jill Weinlein
The Korean Bowl is made for macrobiotics nutrition that is easy on digestion, and provides an energetic balance in the body. It's filled with pizzazz, due to the sprouted brown rice, kimchi, firm marinated tofu, pickled enoki mushrooms, Wakame seaweed, and silken chive creme.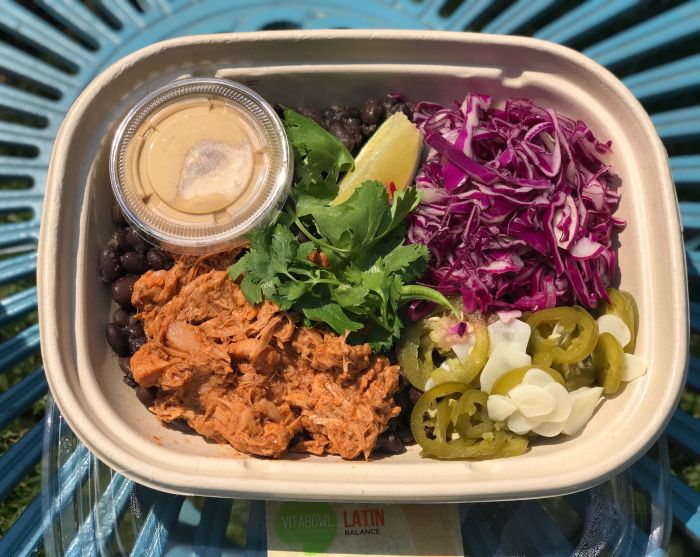 Jill Weinlein
The Latin Bowl for balance is made with almost every single vitamin and mineral needed by the human body, making it a true 'superfood'. The ingredients include flavorful stewed black beans, braised jackfruit (a plant forward alternative to meat), red cabbage, lime, and chipotle cashew crema. Enjoy in the bowl or wrap up ingredients in a tortilla for a taco or burrito.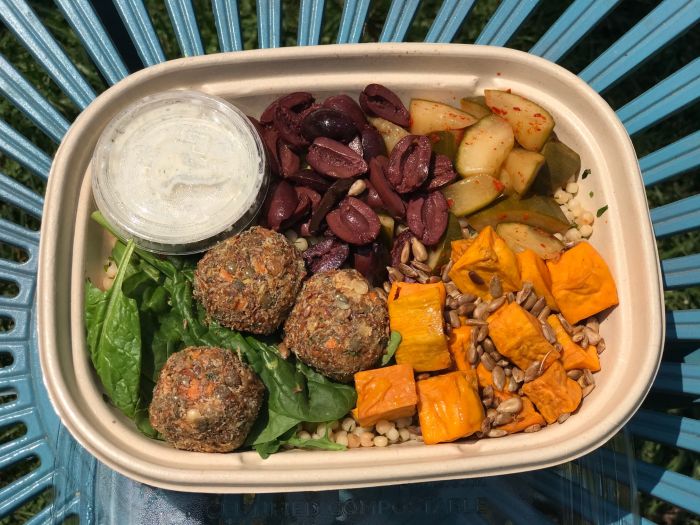 Jill Weinlein
The Mediterranean Bowl is ideal for gut health. The sprouted lentil and flax seed falafels contain more protein than a typical falafel. Plus it is less salty than a typical one, and offers more folate, iron, potassium, zinc.
The chef's low-temperature cooking methods ensure that the nutrients and enzymes stayed intact. This bowl supports gut and immune health with Isareli pearl couscous, sprouted lentil and flax seed falafels, sweet potato, and delicious plant-based tzatziki.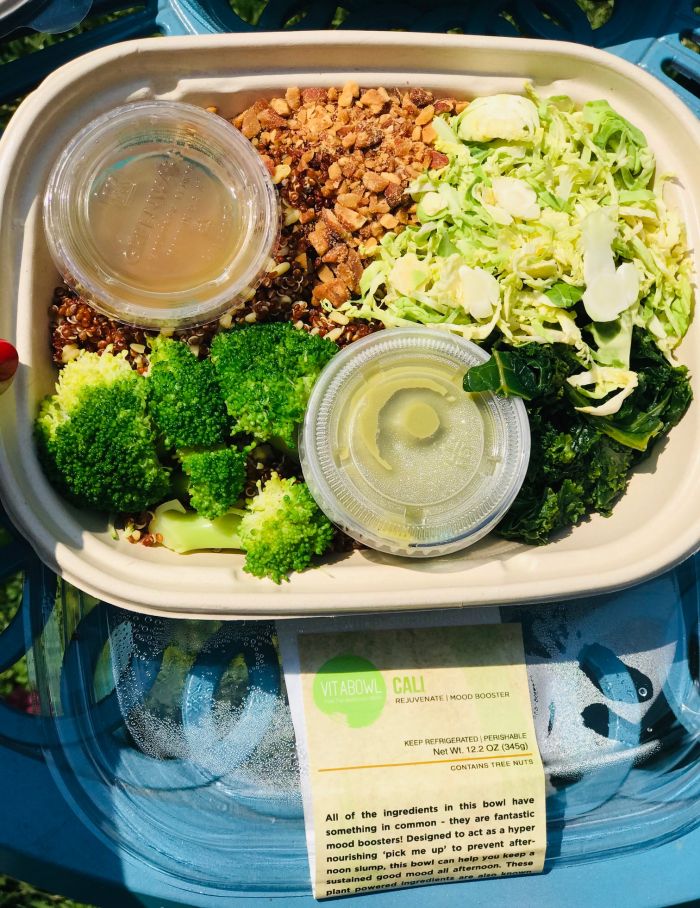 Jill Weinlein
Their Cali Bowl is full of plant powered, healthy ingredients that improve your mood. It's made with RightRice, quinoa, shaved Brussel sprouts, broccoli, kale, avocado crema and a container of Kombucha apple cider vinaigrette.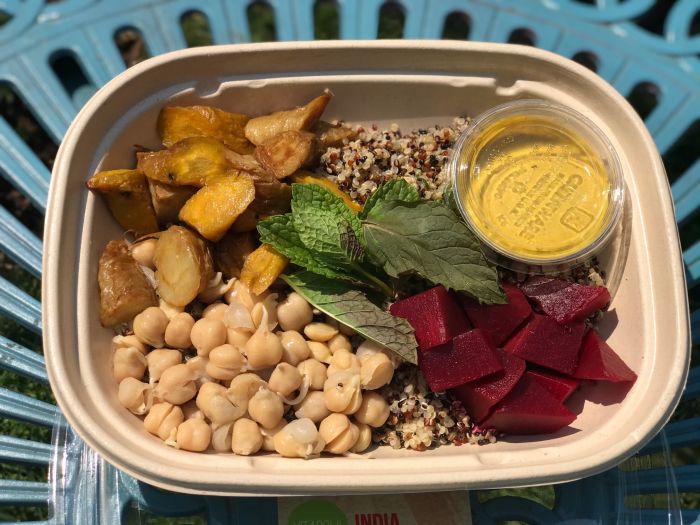 Jill Weinlein
The India Bowl helps fight inflammation with the nourishing turmeric curry sauce, sprouted chickpeas and fresh moringa- one of the most nutrient-dense foods on earth. It's a colorful and appealing bowl with ingredients that includes tri-color quinoa, tender heirloom carrots, sprouted chickpeas, beet pickled turnips, pistachio, mint and a coconut curry sauce.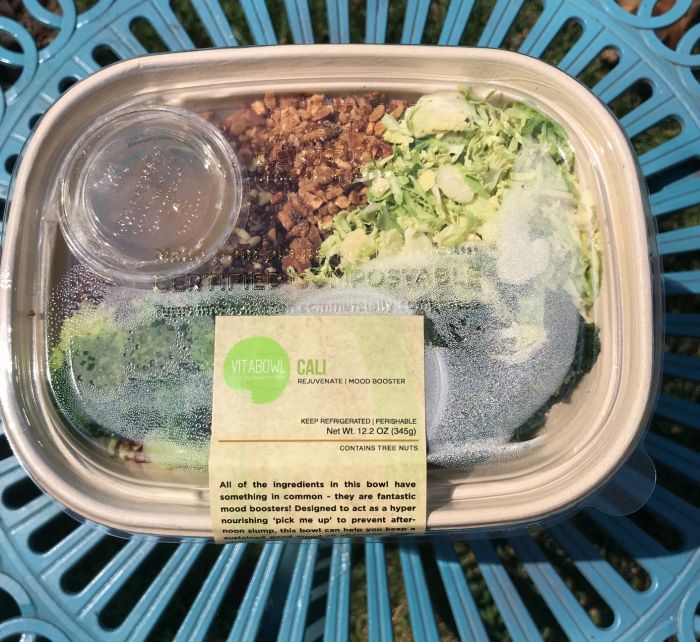 Jill Weinlein
VitaBowl is now delivering in Los Angeles, West Hollywood, Beverly Hills, Studio City - Universal City, North Hollywood, Burbank and Sherman Oaks. Minimum order of $50 for delivery. Meal bowls are available via Uber Eats, DoorDash and Postmates.
Delivery soon will be available in San Francisco, Seattle, New York City, Austin and Chicago.
Right now when you go online, you can get a sampler of all 5 VitaBowls for $58.
Jill Weinlein
Los Angeles based Jill Weinlein covers travel, food and lifestyle destinations for multiple newspapers, magazines and websites. Her areas of expertise include, luxury travel, culinary reviews, cruising and family travel destinations. Born in Los Angeles, Jill studied Communications and Theatre Arts at UCLA. She has a a Dine and Travel blog - www.dineandtravel.me and she writes a weekly restaur...(Read More)