By Jill Weinlein Jan. 11th, 2021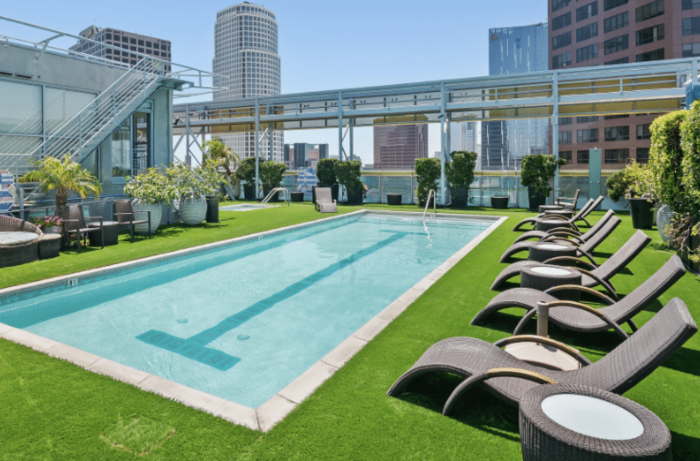 TenTen Wilshire
For those who have dreamed of living in Los Angeles, here is an opportunity to live, work and play at TENTEN Wilshire in the heart of downtown Los Angeles.
Rahim Amidi, Founder, and Developer of TENTEN Wilshire is offering 10 luxury suites, rent-free to qualified applicants. "During these hard times, I want to help others by alleviating their financial obligations in the New Year," said Amidi. "With the COVID-19 pandemic and uncertain economy and job market, rent shouldn't be a worry (for qualified tenants.) By providing people the opportunity to combine where they live, work, and play into one place, we allow people to function without any limitations that the COVID pandemic has placed on others. This is a solution for both individual entrepreneurs, creatives, professionals, and successful organizations looking for a better, more effective and cost-efficient solution for their workforce."
To kick-off 2021, TENTEN Wilshire embodies all-inclusive living with amenities that include utilities, valet parking, cable, wifi, and concierge service. In total, there are 600 fully furnished all-suites designed as Live + Work + Play spaces.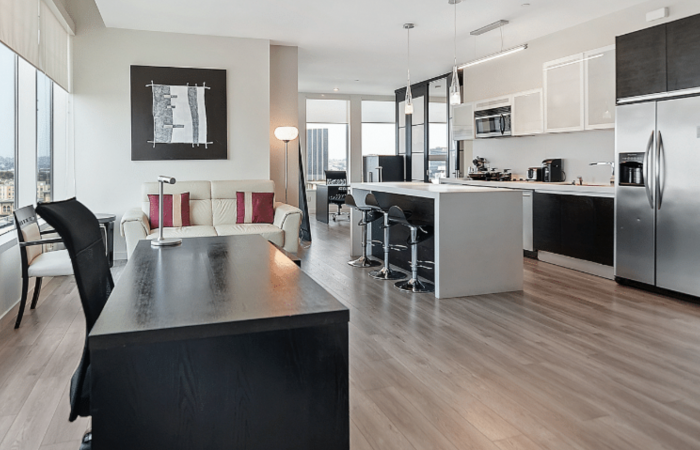 TenTen Wilshire
The elegant interiors include stainless steel appliances, Caesar stone countertops, rich hardwood floors, soaking tubs, and housekeeping availability.
Leisure time can be relaxed by the pool, and exercising in the high-tech gym located over 200 feet above ground. There is also a screening room to visit for movie watching, and a rooftop offering panoramic views of Los Angeles.
Residents are minutes away from cultural destinations including MOCA, Disney Concert Hall, Nokia Theater, Staples Center, and the Ahmanson/Dorothy Chandler Pavilion.
Shopping is also close by at 7th and Fig shopping center, Macy's Plaza, and the Ralph's Fresh Fare Grocery. Some of downtown LA's top restaurants are nearby and open for pick up and delivery until indoor and outdoor dining restrictions due to the pandemic are lifted.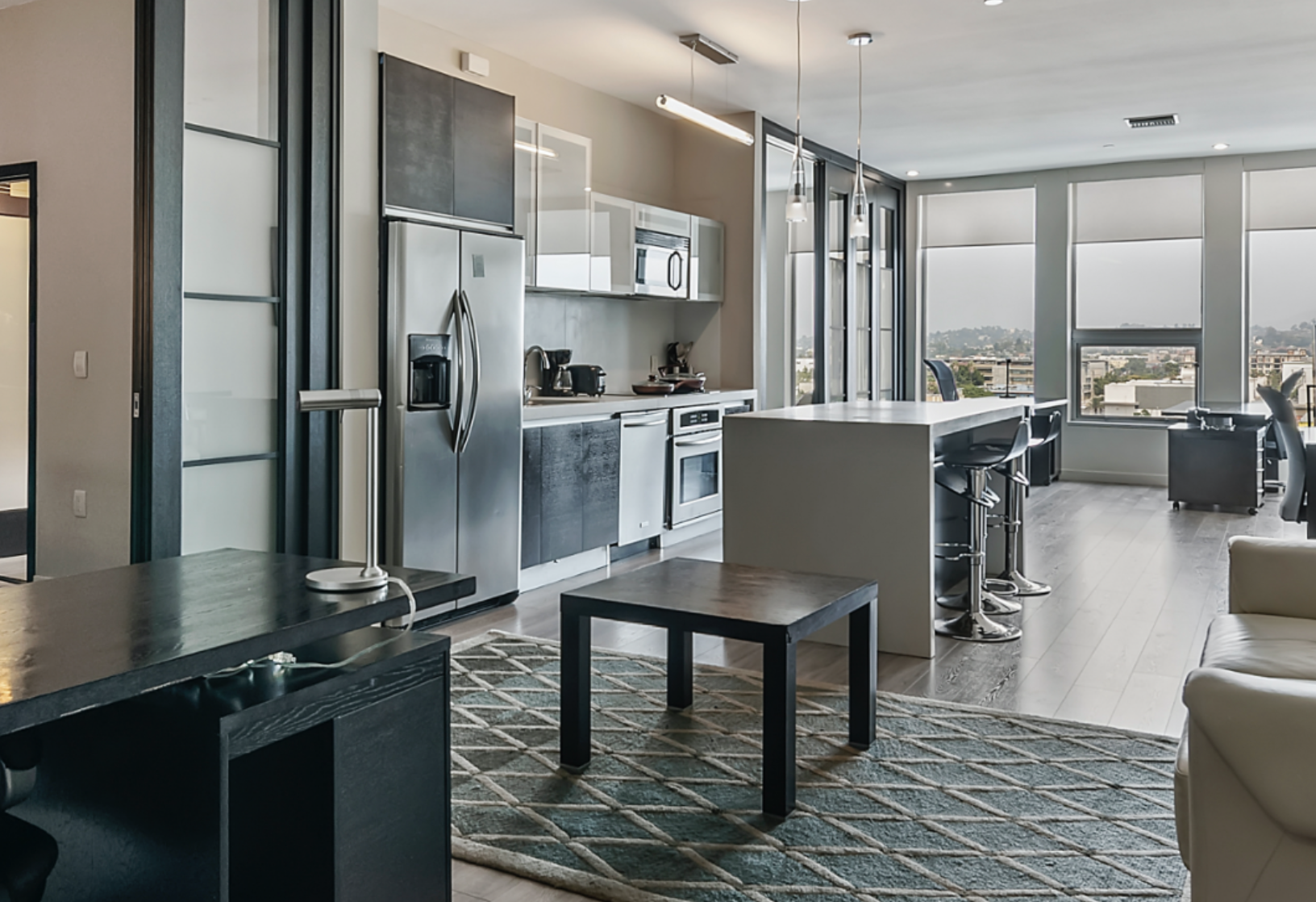 TenTen Wilshire
Visit 1010wilshire.com/free-rent to schedule a property tour and complete a free rent form.
Jill Weinlein
Los Angeles based Jill Weinlein covers travel, food and lifestyle destinations for multiple newspapers, magazines and websites. Her areas of expertise include, luxury travel, culinary reviews, cruising and family travel destinations. Born in Los Angeles, Jill studied Communications and Theatre Arts at UCLA. She has a a Dine and Travel blog - www.dineandtravel.me and she writes a weekly restaur...(Read More)