By Shaena Engle Dec. 11th, 2021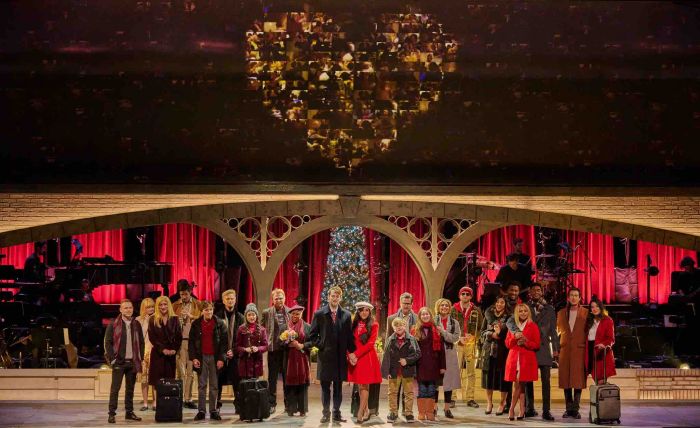 The Wallis
For the Record's "Love Actually Live," now playing at the Wallis Annenberg Center for The Performing Arts, pairs live performances from the movie's soundtrack with lots of clips (watch for a gyrating Hugh Grant and a young, pre Walking Dead Andrew Lincoln) from Richard Curtis' hit 2003 movie.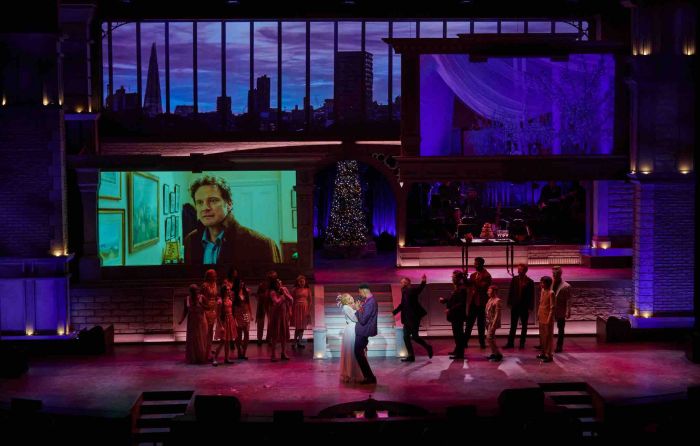 The Wallis
A huge beautiful Christmas tree centers multiple screens that move in and out of Matt Steinbrenner's wood, brick and stone set creating a unique multi-dimensional experience.
The nine storylines from the film, dealing with heartbreak, new and unrequited love, are enhanced by the live performances which include songs from the film's soundtrack including "Christmas is All Around," "Trouble with Love," and "Both Sides Now."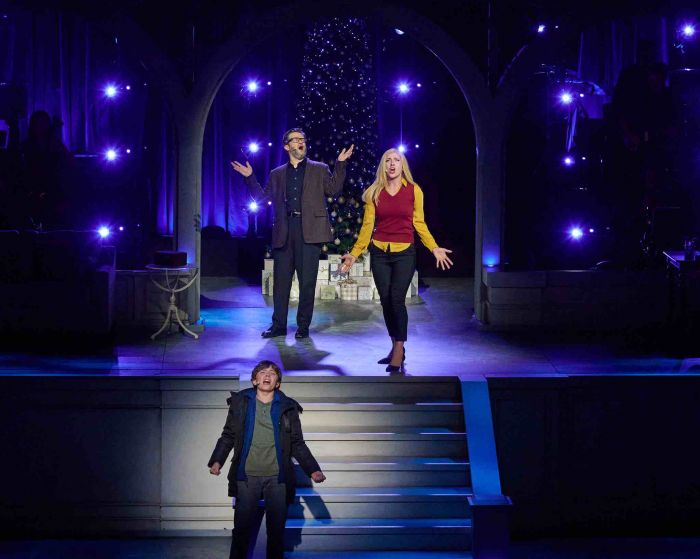 The Wallis
Broadway and television star Aaron Lazar (Fox's Filthy Rich, Broadway's The Last Ship, A Little Night Music, Les Misérables, and The Light in the Piazza) joins the lineup of talented performers alongside singer/songwriter, musician, producer and engineer, Brian McKnight Jr., who comes from a musically gifted family including father Brian McKnight. American Idol 4th place finalist on season 4, Anthony Fedorov, Zoey's Extraordinary Playlist actor Michael Thomas Grant, and RCA recording artist Nina Nelson, member of girl group Citizen Queen, also join the cast for the first time. Rounding out the group of newcomers is Cheyenne Wells who starred in the recent production of Little Shop of Horrors at Pasadena Playhouse with MJ Rodriguez.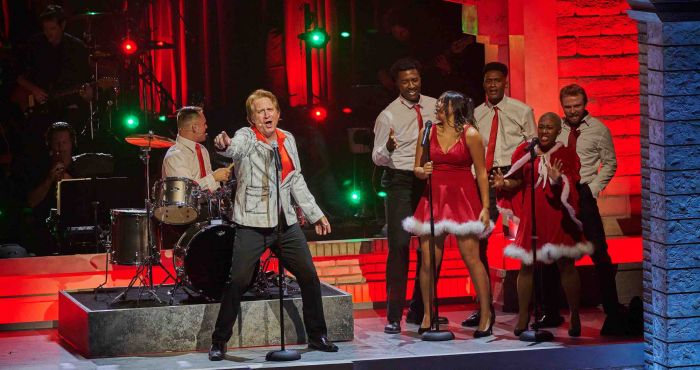 The Wallis
Returning to "Love Actually Live" stars include Rex Smith, Broadway star Doug Kreeger (Les Misérables); recording artist James Byous (Netflix's Original Series Westside); singer/songwriter Gabriela Carrillo; recording artist/performer Tomasina Abate; and artist Emily Lopez. Ensemble members include Sha'Leah Nikole Stubblefield, Darrell Morris Jr., Parissa Koo, and Ian Ward. Playing adolescents "Joanna" and "Sam" respectively are Zola Odessa and Conor Jack Kowalski.
As a longtime fan of the film, I missed "All I Want for Christmas Is You," which I'm guessing ran into trademark issues and couldn't be included in "Love Actually Live," but that was the only thing I missed during the performance.
Director Anderson Davis does a stellar job of melding the movie and live music mediums, especially by positioning performers all around the audience. Rex Smith steals the show with a surprise ending, reminding us, just in time for Christmas, that love is all around us.
Ticket prices for December 1-31 are $39-$125 (subject to change). The Wallis Annenberg Center for the Performing Arts is located at 9390 N. Santa Monica Blvd, Beverly Hills. To purchase tickets and for more information, please call 310-746-4000 (Monday – Friday, 10 am to 6 pm) or visit TheWallis.org.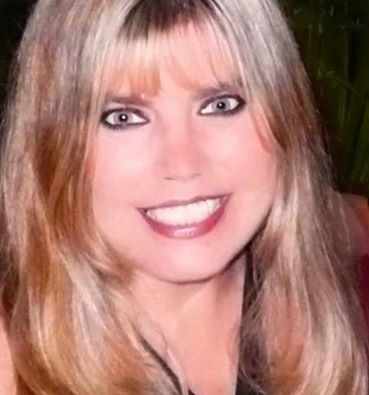 shaena engle
Shaena Engle is the food/travel editor for The Daily Meal Los Angeles. She also writes for the Los Angeles Times, Pasadena Magazine, M Magazine, Los Angeles Times Las Vegas Magazine, AOL, yummly and other outlets. She has authored The Best Places to Kiss in Southern California, The Cheap Bastard's Guide to Las Vegas and other outlets. She writes about travel, food, wellness, lifestyle and entertai...(Read More)