By Shaena Engle Jan. 6th, 2023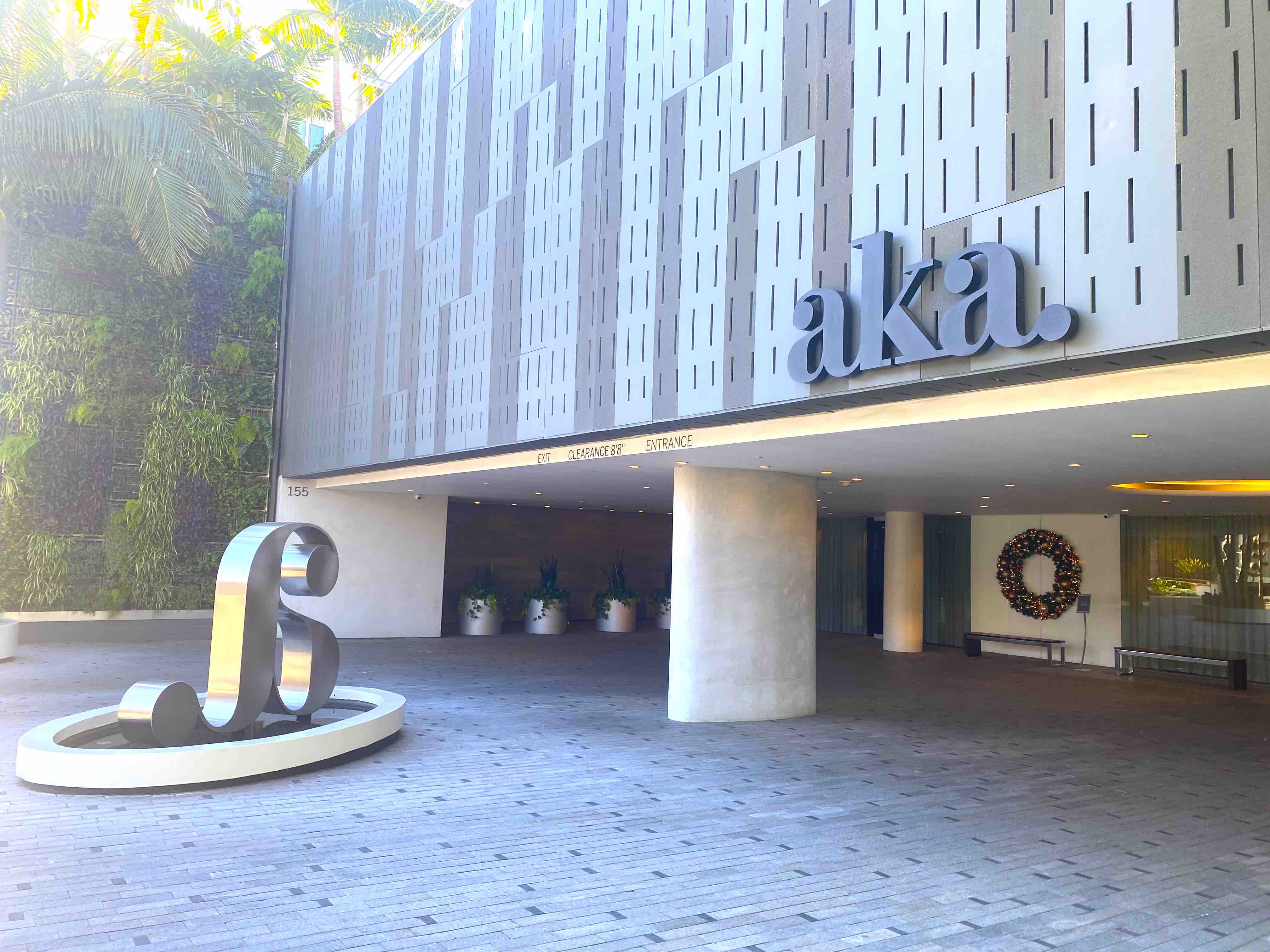 Shaena Engle
You don't need to be a celebrity to get the star treatment in Beverly Hills. The 90210 has a bevy of spots for a weekend of pampering, dining, shopping and glamour. Here are some prime locations for a perfect weekend getaway.
STAY
AKA Beverly Hills
155 N. Crescent Drive
Located in the heart of Beverly Hills, AKA provides luxurious spacious residential apartments paired with hotel services and amenities close to shopping, dining and salons. AKA Beverly Hills houses one and two-bedroom suites, penthouses and townhouses ranging in size. Units include big gourmet kitchens with wood floors, a huge fridge, microwave, oven, dishwasher and cupboards full of plates, utensils and cookware. The kitchen flows into the dining and living areas in an open floor plan with some units housing a fireplace and patios with views of the Hollywood sign. Furniture is selected to perfectly fit each unit with made to order furnishings from Italy. There is also a washer and dryer, bedroom with second television, huge beautiful bathrooms with showers and soaking tubs and a big walk in closet.
A week stay at the AKA in a one-bedroom suite runs approximately $3,700 and is well worth the price. Averaging out to about $500 per night, the suite is much bigger than a luxury hotel room at a comparable price and has the added bonus of a full kitchen, great location within walking distance of dozens of restaurants and shops and beautiful amenities including secure parking, lounge and fitness area and private screening room that provide privacy and lots of space.
AKA Beverly Hills residences can be reserved at https://www.stayaka.com.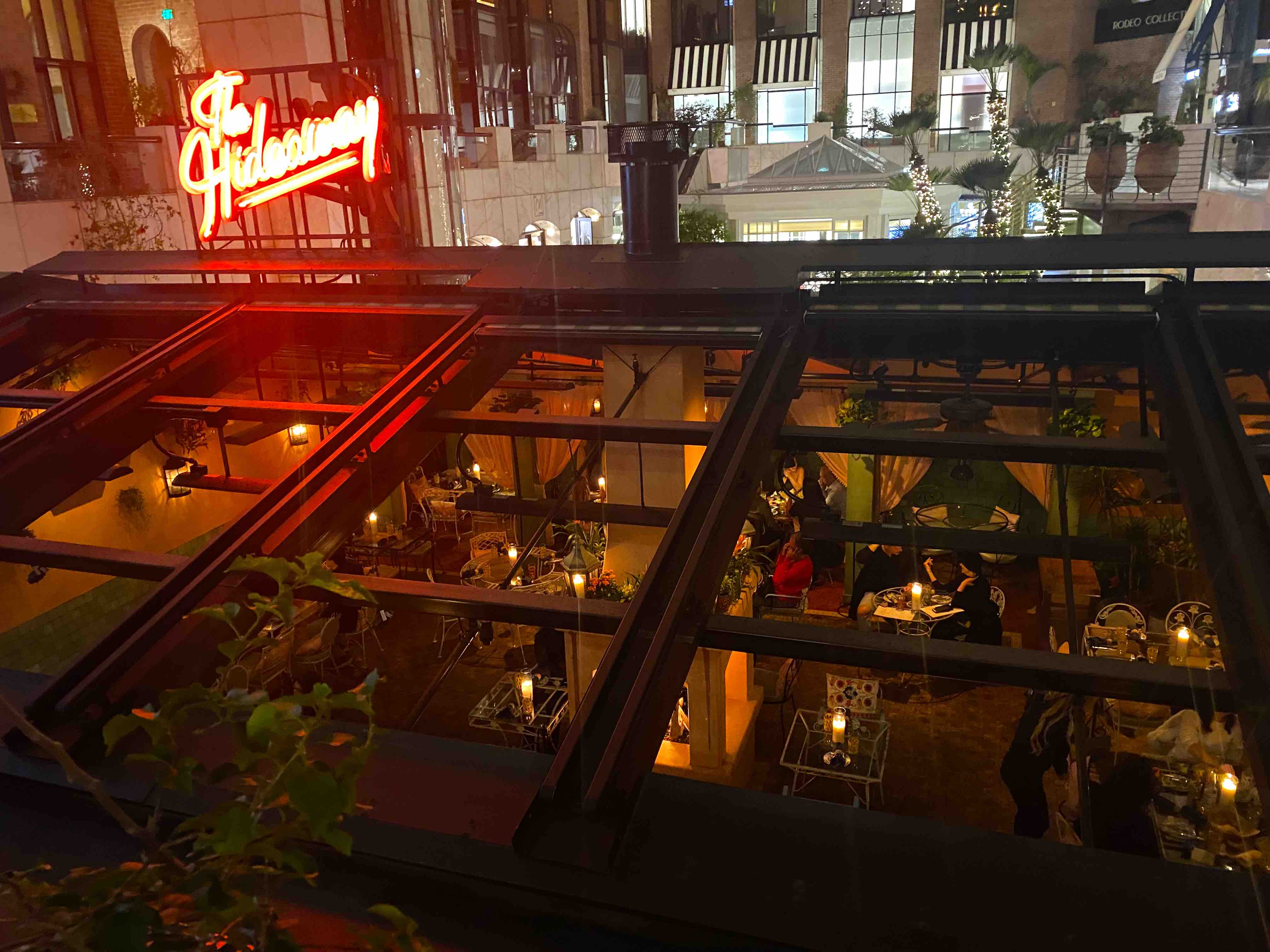 shaena engle
DINE
Afternoon Tea
The Maybourne Hotel
225 Canon Drive
Head across the street for a relaxing afternoon tea at The Maybourne Hotel. Indulge in smoked salmon, cucumber, turkey, chicken salad and ham sandwiches; scones with clotted cream and jam and a selection of hand made sweets while enjoying the pretty garden area outside of the hotel. Choose from a wide assortment of black, white, green and iced teas and add a glass of champagne to kick off the weekend in Beverly Hills style. $125 per person, at https://www.maybournebeverlyhills.com.
AVRA
233 N. Beverly Drive
Across from the Maybourne is Avra, a sprawling Mediterranean/Greek seafood restaurant specializing in whole grilled fish, seafood and Greek delicacies. AVRA offers diners a choice of al fresco dining overlooking swanky Beverly Drive of inside seating their huge 11,000 square foot space with a view of the big daily fresh seafood display. Guests can choose their fish from the display including white snapper, Loup de Mer, dorado, Dover sole, branzino, turbot, red snapper and langoustines. The selection changes daily. There is also a wide variety of sashimi as well as main courses and a lovely huge dessert platter. Make reservations here.
The Hideaway
421 N. Rodeo Drive
The Hideaway brings Baja to Beverly Hills in a pretty lively setting behind Rodeo Drive. If you want to do serious people watching, The Hideaway is the place to dine. Choose to sit in the beautiful open air patio with a big central fireplace or inside on cozy leather booths or at the trendy bar. Order lots of shareable dishes including the brisket birria, short ribs, branzino with salsa verde, braised pork belly, crispy rock shrimp or one of many grilled steaks. There are also delicious cocktails and a sparkling huge chocolate cake for dessert. Make reservations here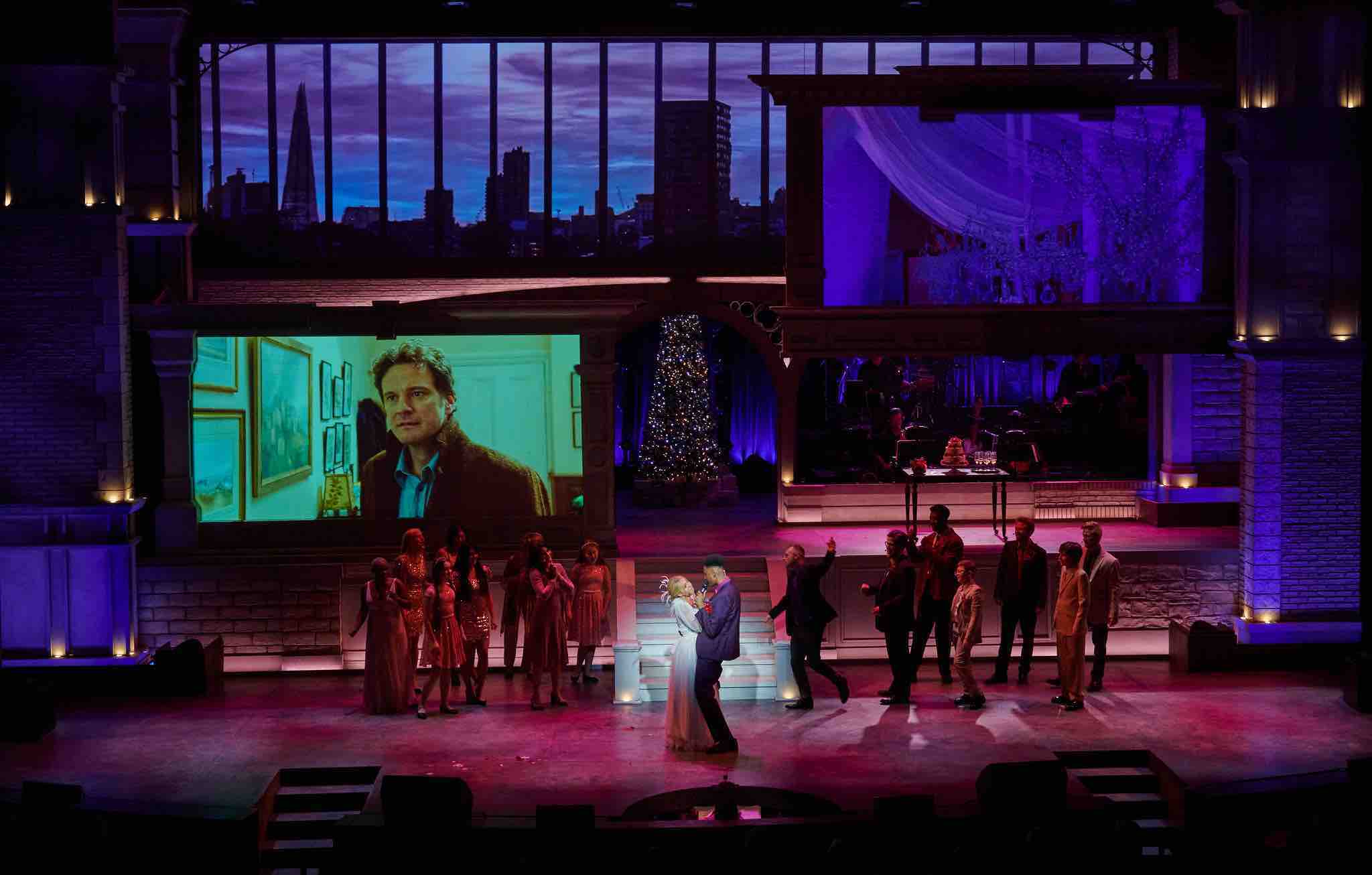 The Wallis
EXPLORE
Giuseppe Franco Salon
350 N. Canon Drive
Get Instagram-ready by giving your hair the star treatment at celebrity hairstylist Giuseppe Franco's huge salon. The New York Italian stylist cuts the strands of Sylvester Stallone, Arnold Schwarzenegger, Mickey Rourke, Sharon Stone and other celebrities. Leave with a fabulous new do for the New Year. Make reservations here.
Rodeo Drive Shopping
Rodeo Drive
Head to the most exclusive shopping street in LA and browse luxurious fashion from Gucci, Prada, Chanel, Tiffany & Co and 75 designer boutiques and shops.
Spa Time
The Four Seasons Hotel Los Angeles at Beverly Hills
300 S. Doheny Drive
Pamper the afternoon away at the beautiful Four Seasons Hotel Los Angeles at Beverly Hills spa. Try the Eco-Luxury Organic Facial in the Garden Suite with a living green wall. The treatment incorporates an Ayuna Oleo Essence cream-in-oil peel that is safer than traditional hydroxy acids leaving skin exfoliated and smooth. The face massage and volcanic mask will leave you rejuvenated and refreshed.
Guests can also enjoy a dip in the pool or Jacuzzi just outside the spa or opt to get in a workout in the fully equipped outdoor gym. Reserve your treatment here.
The Wallis Annenberg Center for Performing Arts
9390 N. Santa Monica Boulevard
Treat yourself to a show at The Wallis Annenberg Center for Performing Arts in the heart of Beverly Hills. Enjoy dance, theatre, opera, classical music and film programs at their bigger 500-seat theater or their more intimate 150-seat theater. Tickets at https://thewallis.org.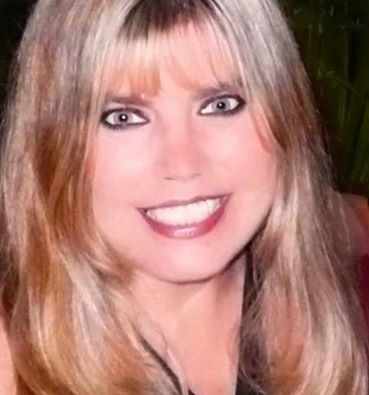 shaena engle
Shaena Engle is the lifestyle, food and travel editor for The Official Black Magazine and also has written/writes for the Los Angeles Times, Pasadena Magazine, M Magazine, Los Angeles Times Las Vegas Magazine, The Daily Meal, AOL, yummly and other outlets. She has authored The Best Places to Kiss in Southern California, The Cheap Bastard's Guide to Las Vegas and other outlets. She writes about tra...(Read More)