By Jill Weinlein Feb. 1st, 2023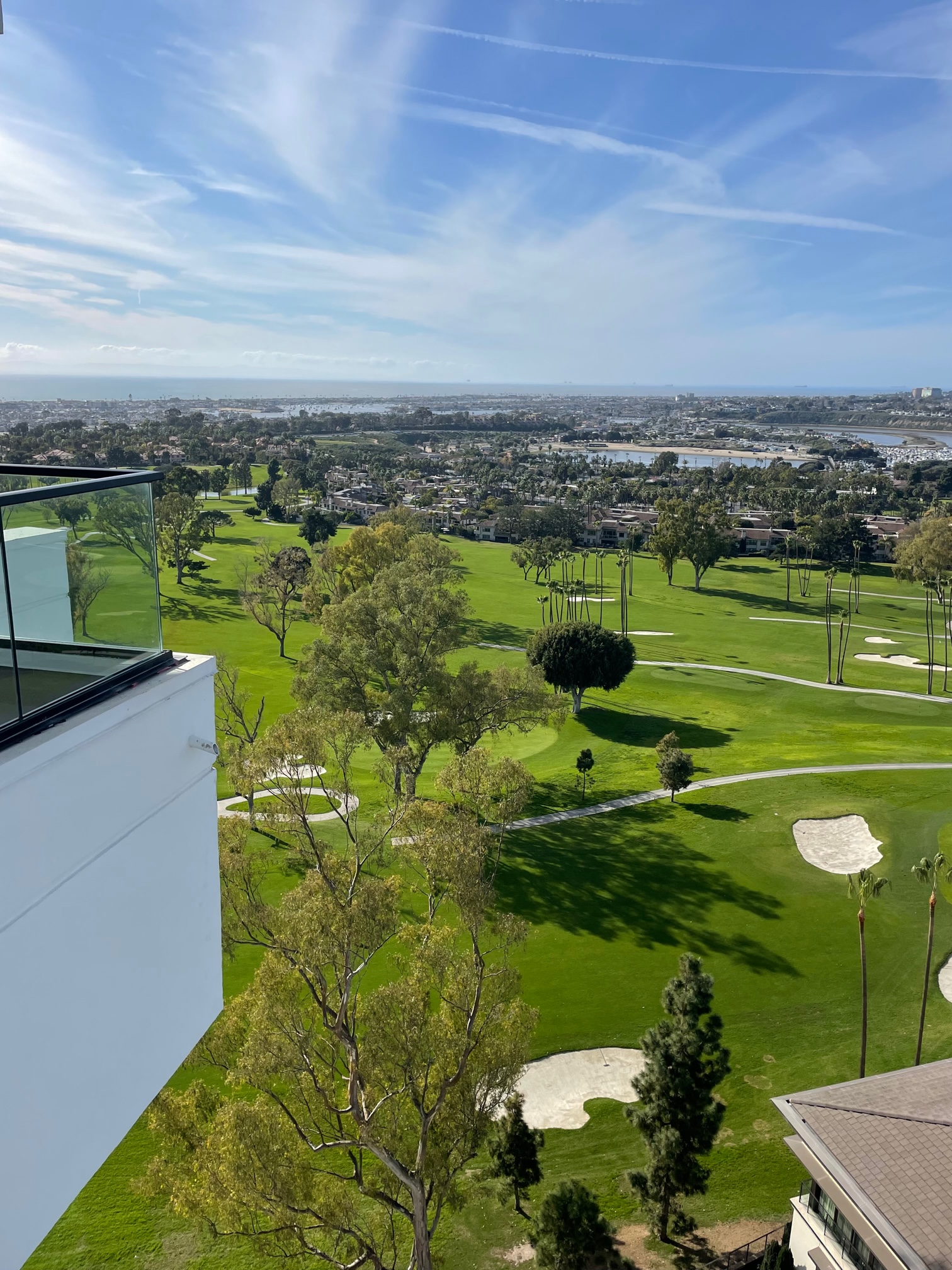 Jill Weinlein
The newly refurbished VEA Newport Beach, A Marriott Resort and Spa offers breathtaking golf course and ocean views of Newport Beach and beyond. Exciting design elements include a long wood pier-like overhead structure, and a circular inverted water fountain trickling peacefully in the center of the circular drive. Both are a nod to the ocean and nearby Newport Beach Pier.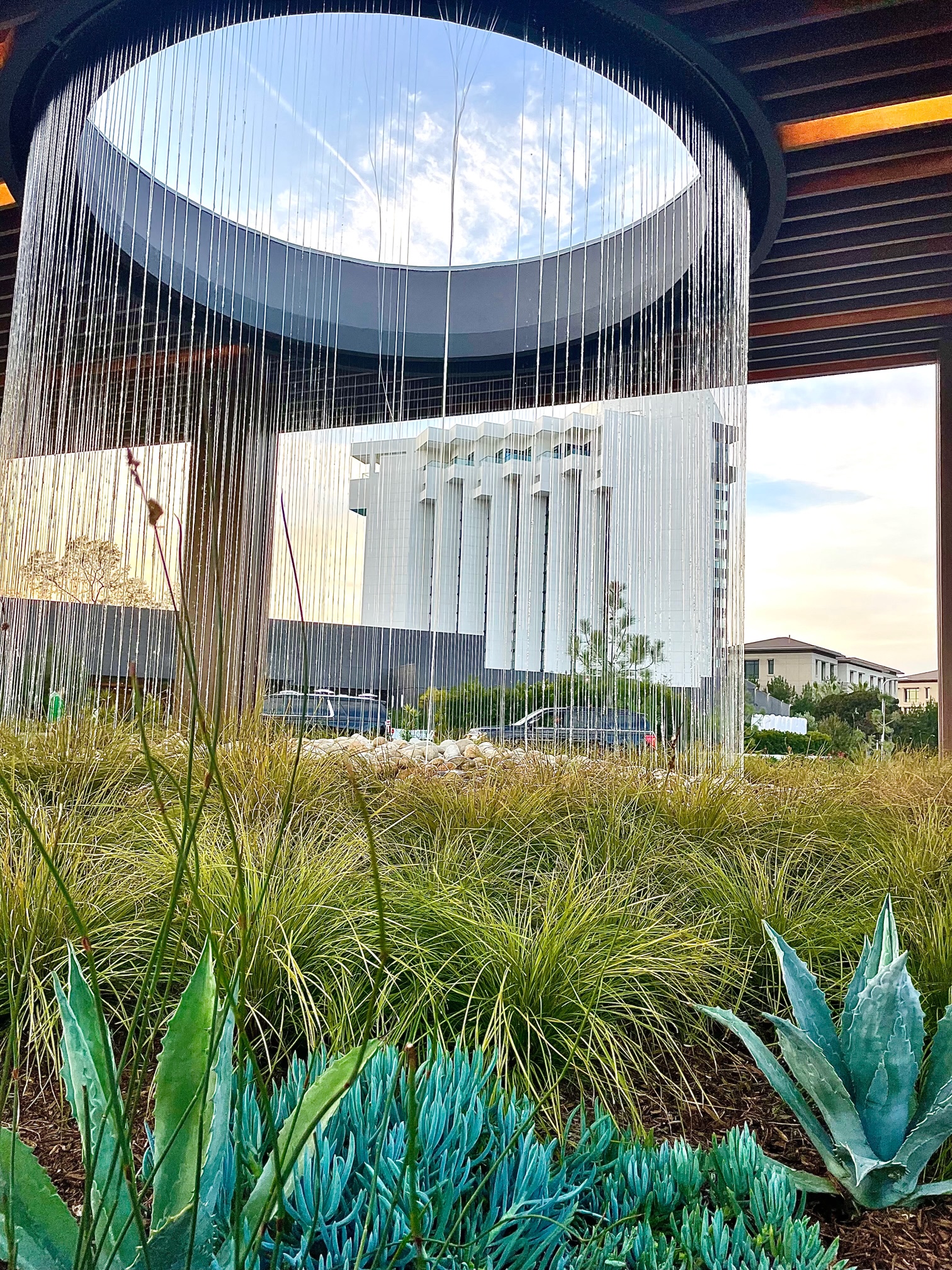 Located across the street from the shopping, dining and entertaining Fashion Island, VEA is another winning Eagle Four Partners property. Not only did this real estate investment group upgrade this former Marriott Newport Beach, they also have the nearby Newport Beach County Club and Golf Course in their portfolio.
VEA Newport Beach is an inviting coastal contemporary resort with a beautiful front event lawn named Riviera, another nod to how the resort overlooks the California Riviera. Nearby is the 'Play Chalet' filled with cruiser and electric bicycles for guests to take out for a spin around Fashion Island, Newport Beach and Balboa Island. Guests stop here on their way to the beach to pick up beach chairs. The resort provides a shuttle down to Corona del Mar State Beach for a day in the sun.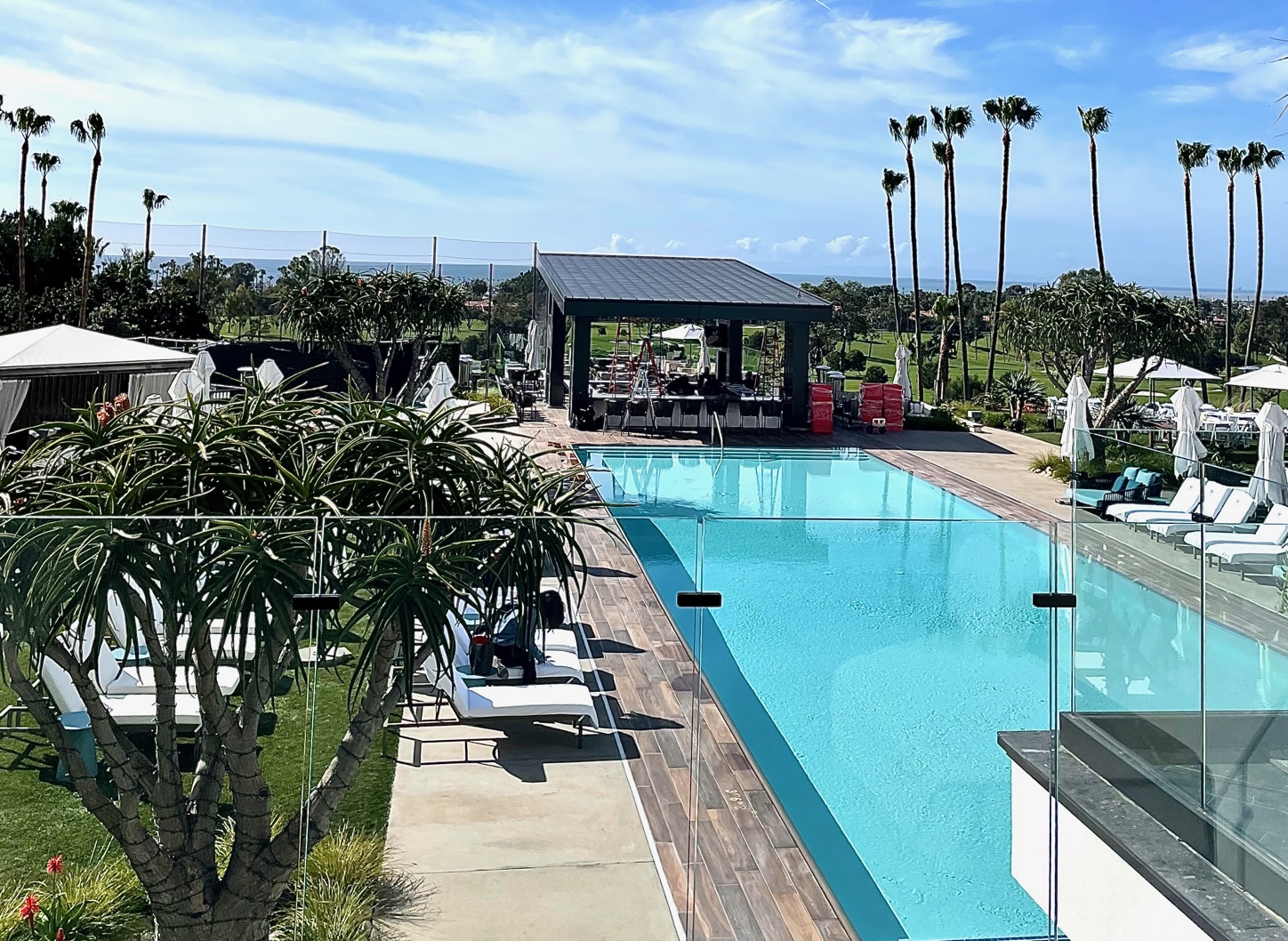 The beautiful wood overhang runs through the hotel and out to the viewing terrace overlooking the VEA Edge 85-foot long swimming pool and Edge Terrace bar. This gathering place provides sophisticated serenity on the outdoor deck, and live music during warm months and weekends.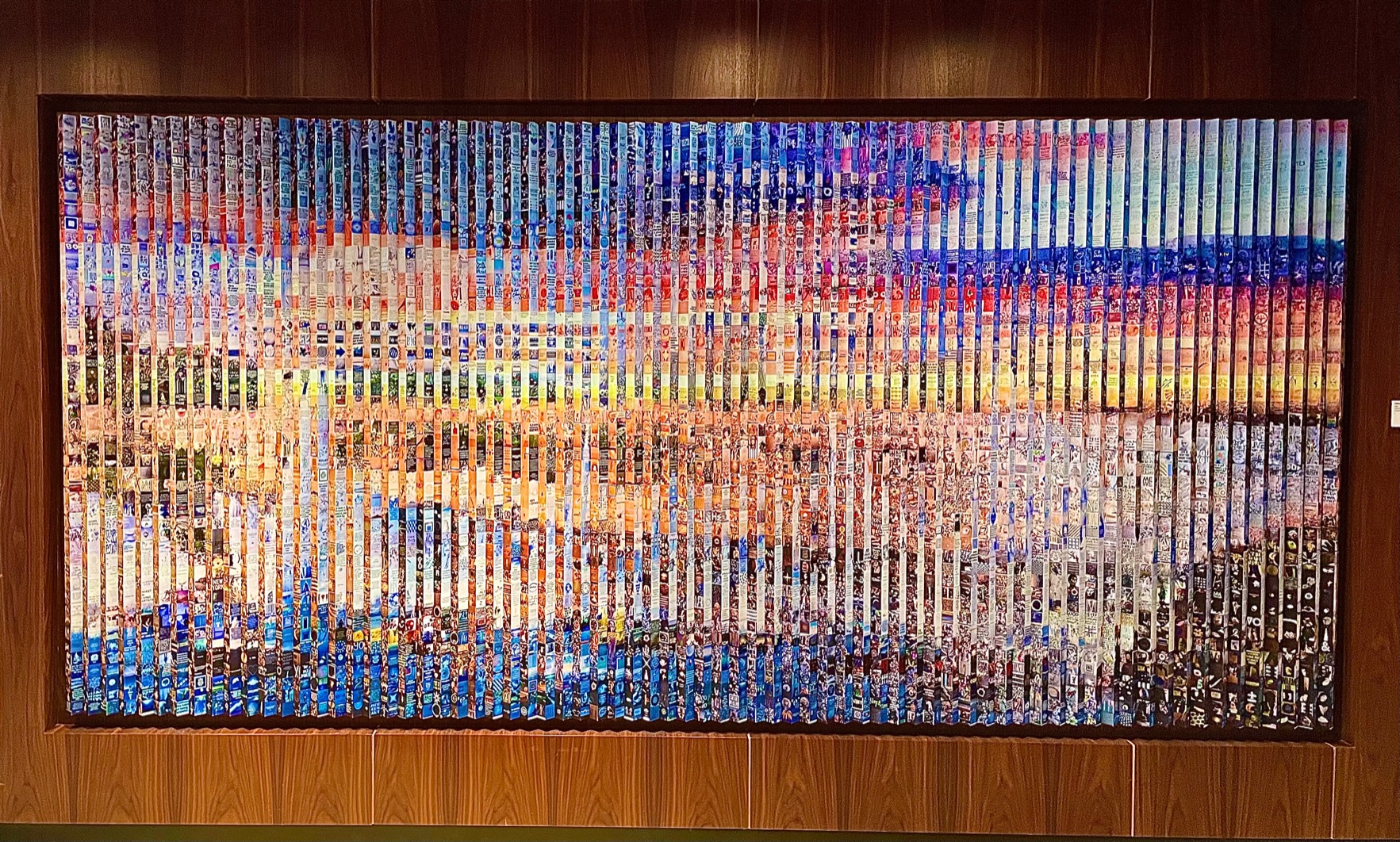 Jill Weinlein
Walking into the upscale and spacious open lobby, there is a sea-inspired reception desk among serene blue and sand colors. Guests gather in the open work area, after ordering from the grab-and-go pastry and coffee cafe.
Thoughtfully curated artwork reflecting the beach community is displayed throughout the hotel. A large canvas filled with tiny aluminum and wood squares, titled "Collapse" by artist Irene Mamiye, appears to be sailboats along the Newport Beach coastline. Walk away and this piece changes to the Newport pier at sunset from another angle.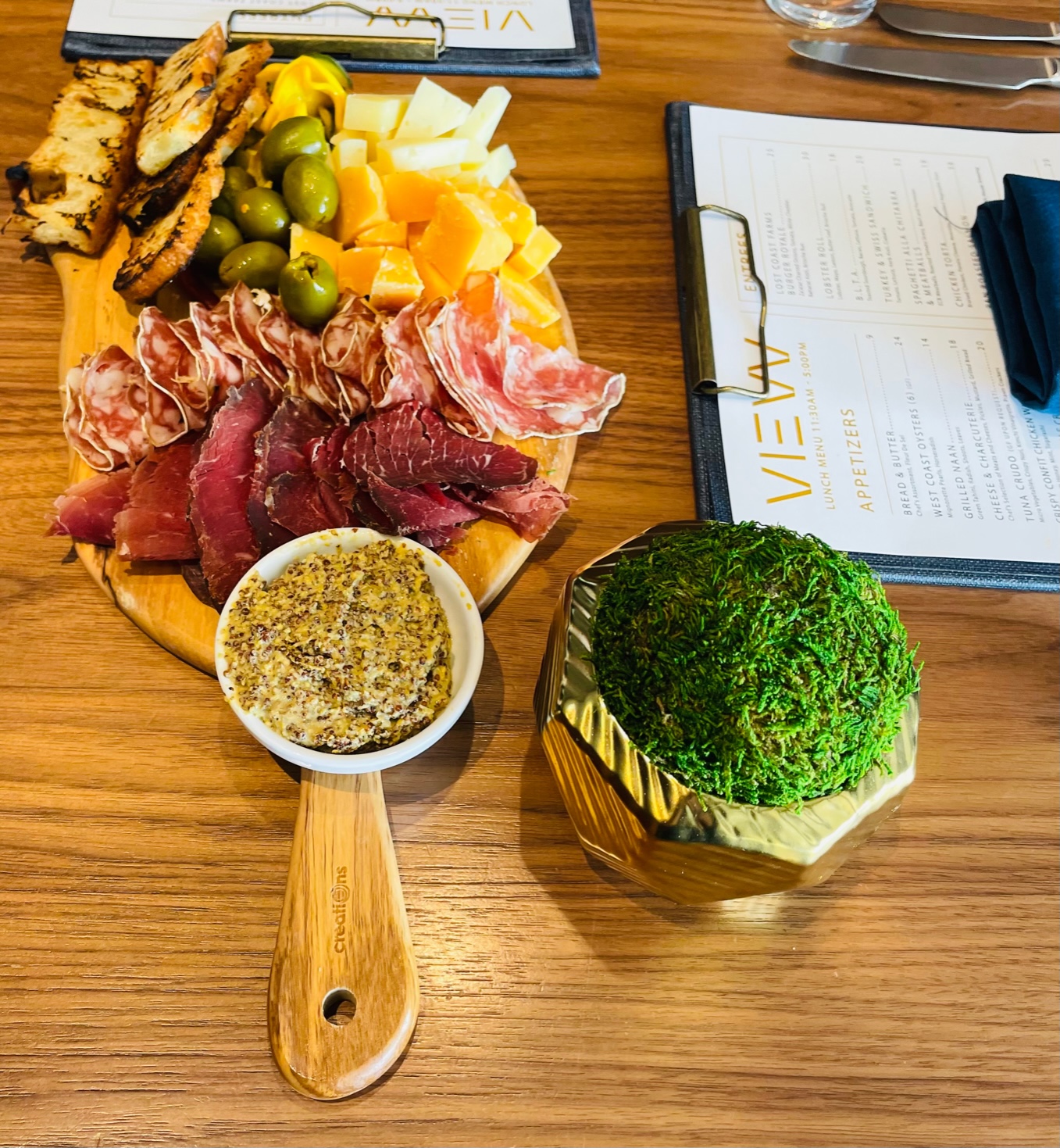 Jill Weinlein
The main restaurant and bar named View, is open all day offering an indoor and outdoor coastal ambiance. Folding glass NanaWalls lead out to a lovely lanai. Menu favorites include a charcuterie board, lobster rolls, a variety of sushi, salads, and grilled proteins.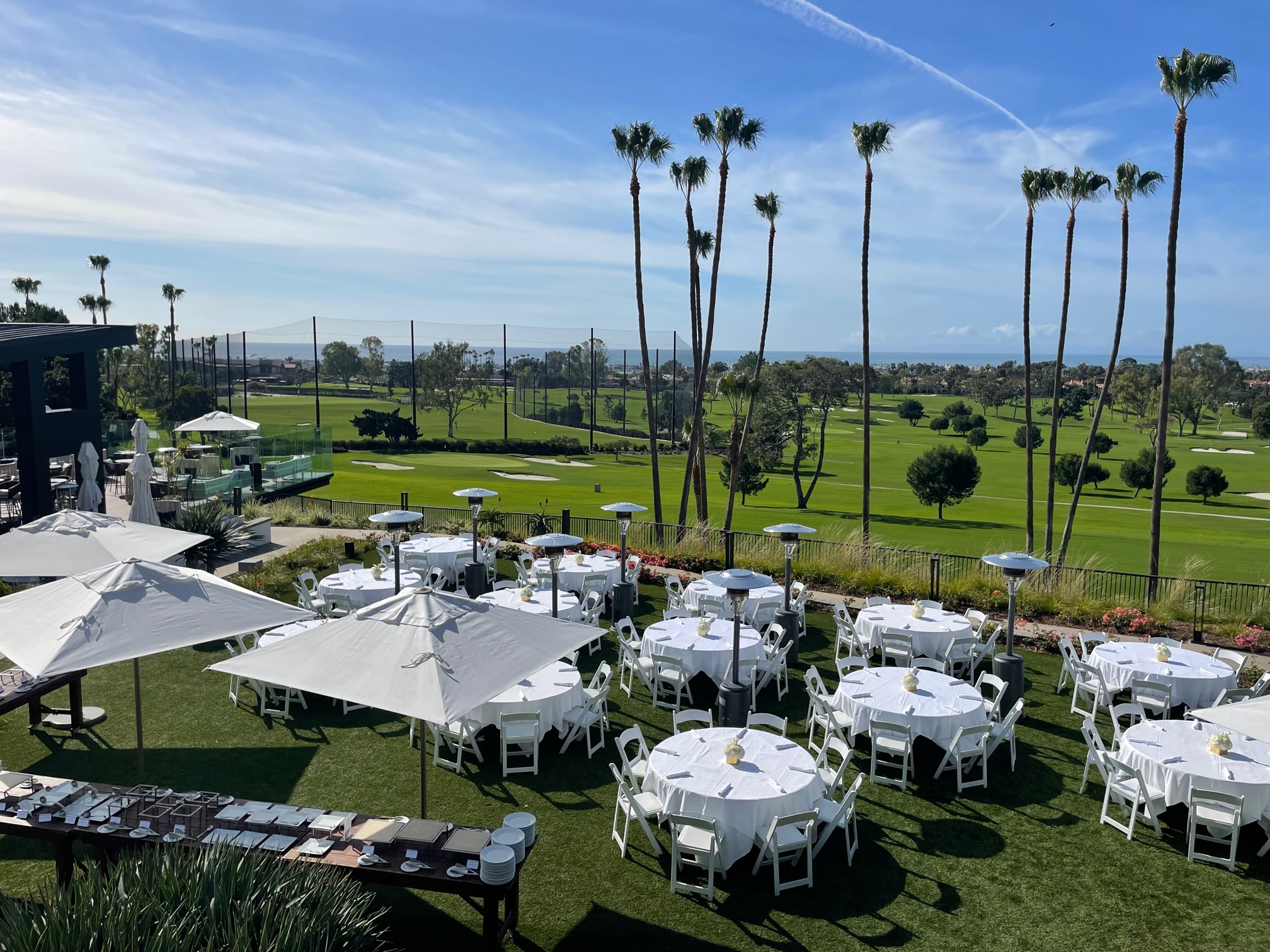 Jill Weinlein
Meeting Heidi Drinkward, Marketing Manager for VEA Newport Beach in the lobby, she shared that VEA means 'to see' in Spanish. "Almost every guest room has a water and golf course view," she said. "After almost two years of extensive renovation and reimagining, the brand-new building design, swimming pool, guest rooms, food and beverage concepts have been redesigned to focus on the hotel's location and view.
'The new Pier Tower has 33 unique suites,' said Drinkward. "The first floor offers a patio with golf course views, and a fire pit and s'more kit for roasting in the evening. The second floor suites are named Cosmopolitan retreats offering two to four king bedrooms with a living room and kitchen.'
These suites are ideal for multi-generational families, girlfriend weekends and bridal suites. 'The third floor offers Sanctuary Suites, providing wellness retreats with natural decor, deep bathtubs, spa products and relaxing ocean views,' she said.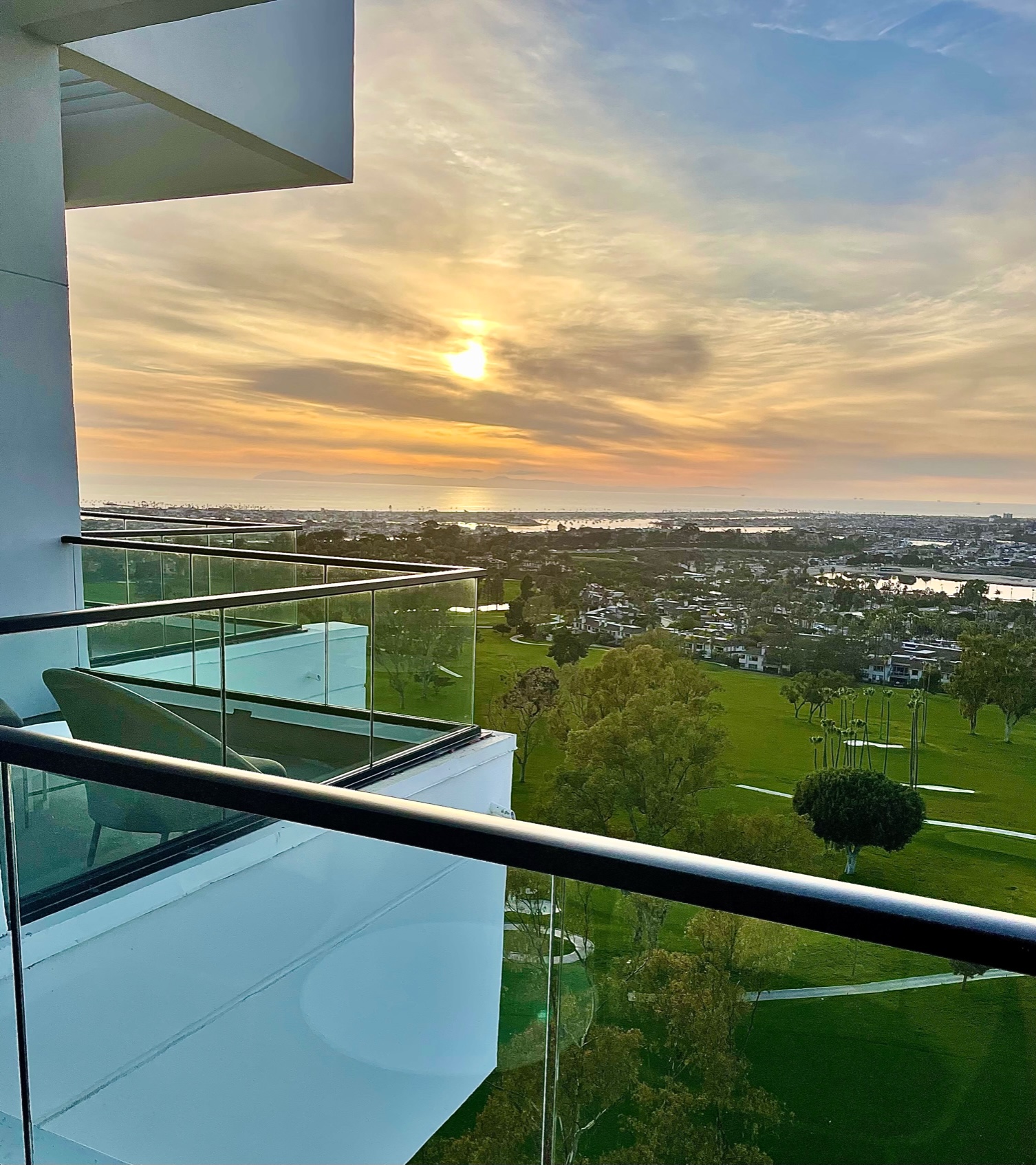 Jill Weinlein
Up in the luxury 16th floor Sky Suites, these one bedroom suites have a large living area with three glass doors leading out to two different view balconies. One has two chairs and a table, and the other two lounge chairs to soak up the magnificent views.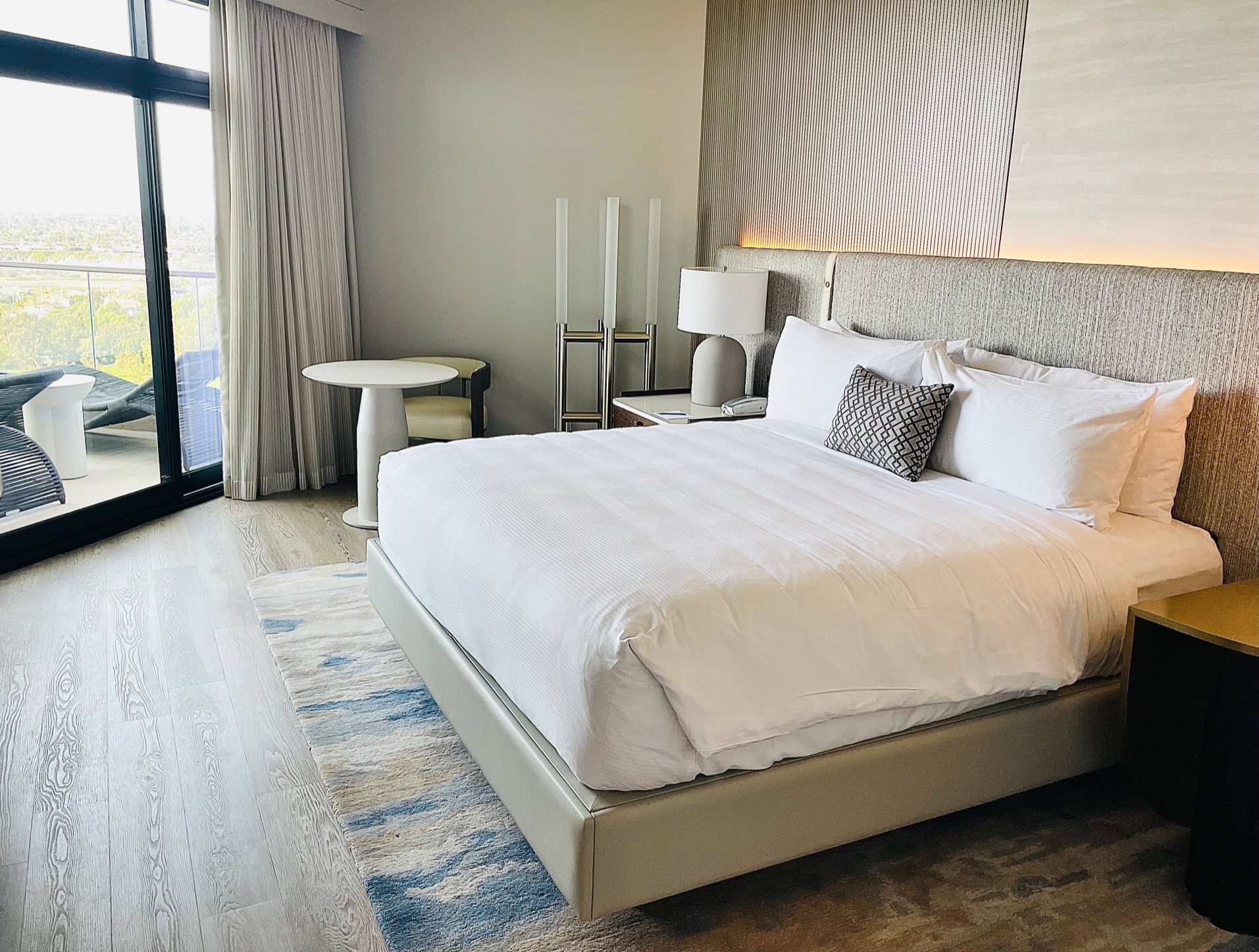 Jill Weinlein
There is a king size bed fitted with soft Frette linens, and the large bathroom with a shower and separate bathtub in a spa wet room formation. Two comfortable Frette bathrobes and VEA beach flip flops await in the closet.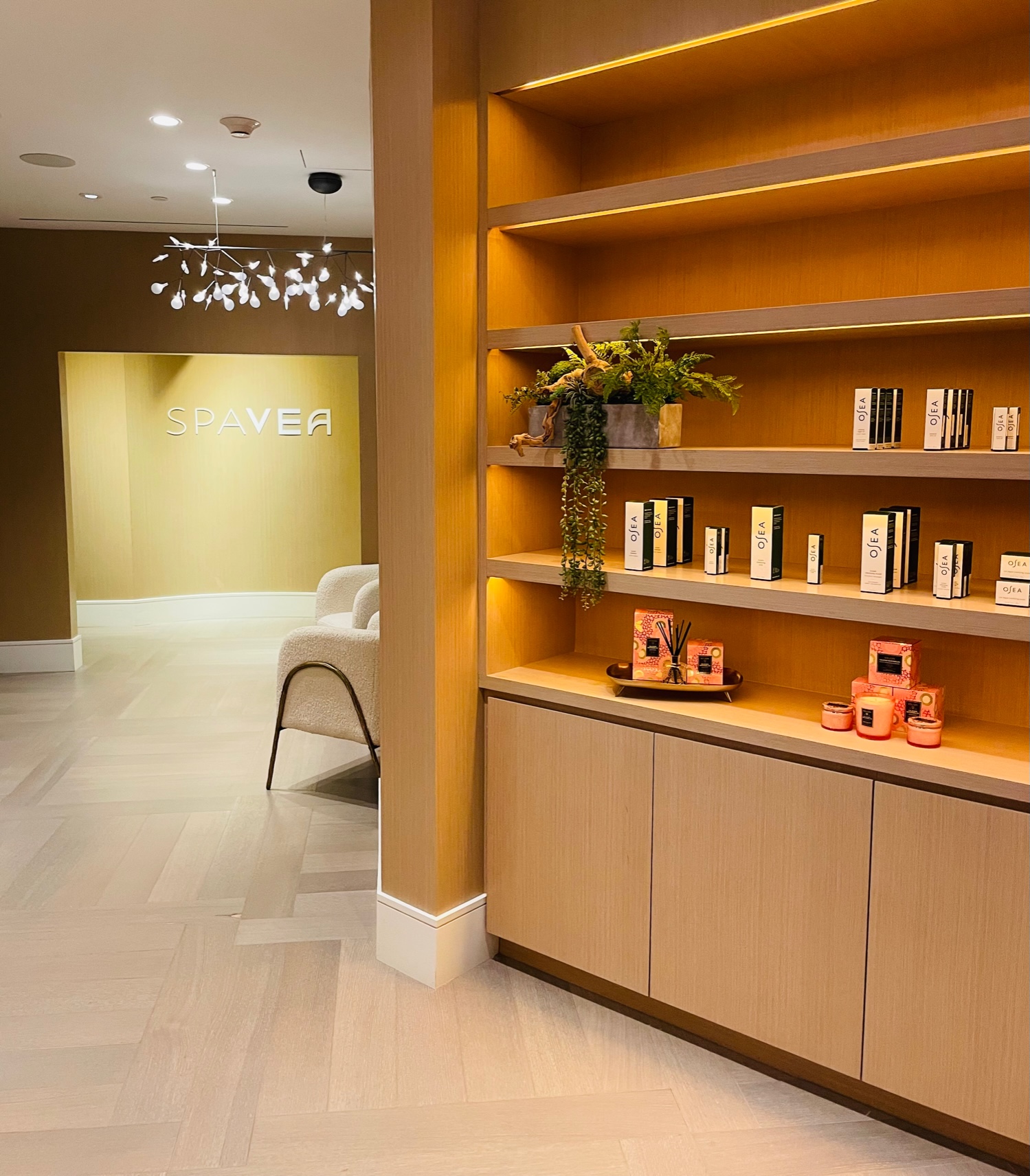 Jill Weinlein
Guests can visit the 14,000-square-foot spa with 14 treatment rooms, and a new outdoor saltwater pool and lounge deck. Nearby is a large fitness center complete with a yoga studio and yoga classes in the mornings.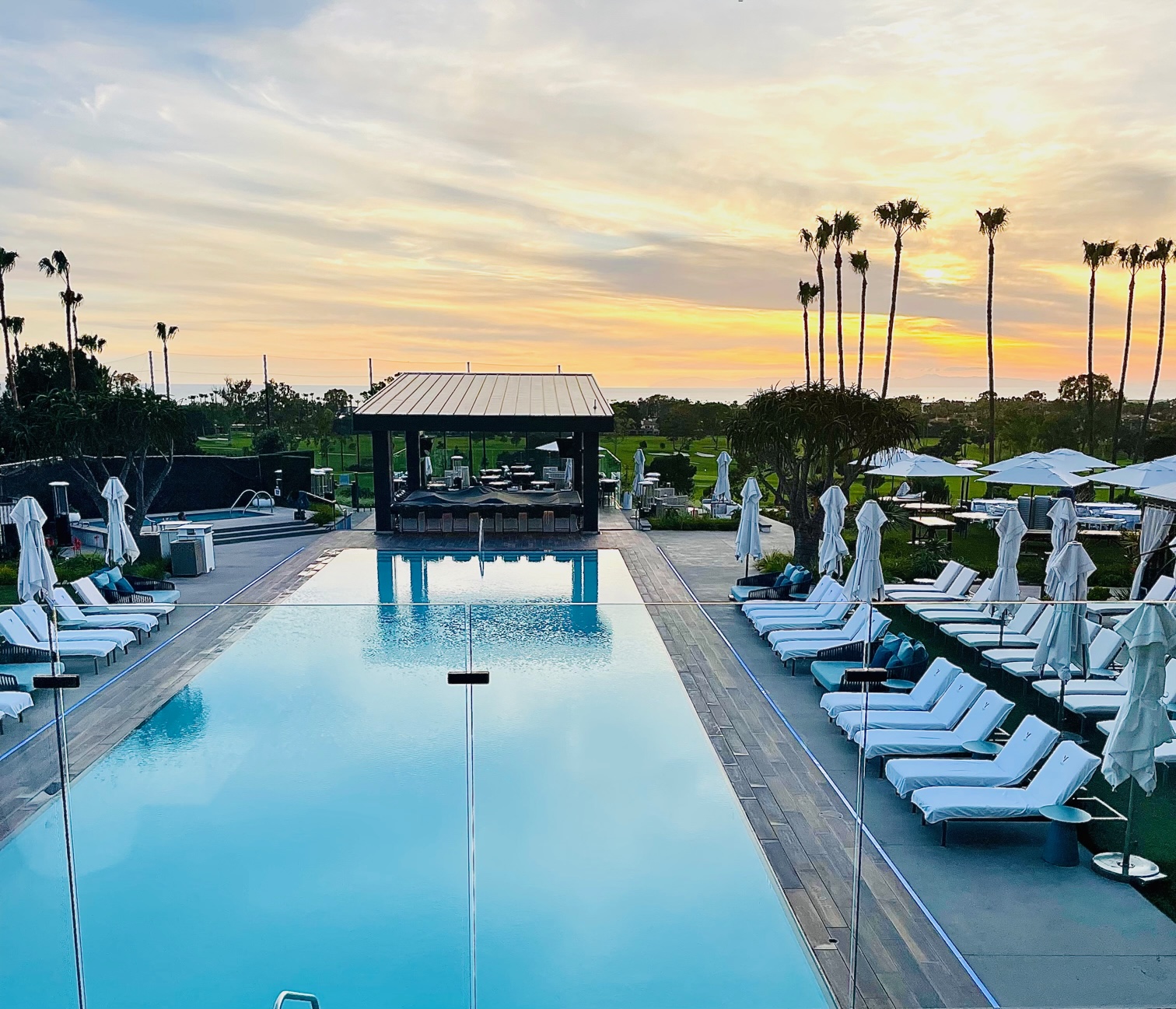 Jill Weinlein
Be sure to come back to the hotel after a day at the beach or sightseeing to sit on the VEA Lanai with a glass of bubbly. It's an ideal spot to toast to a life celebration while watching magnificent red and gold colors illuminate the sky as the sun sets behind Catalina Island.
VEA Newport Beach, a Marriott Resort and Spa is offering specials throughout the year.

Jill Weinlein
Los Angeles based Jill Weinlein covers travel, food and lifestyle destinations for multiple newspapers, magazines and websites. Her areas of expertise include, luxury travel, culinary reviews, cruising and family travel destinations. Born in Los Angeles, Jill studied Communications and Theatre Arts at UCLA. She has a a Dine and Travel blog - www.dineandtravel.me and she writes a weekly restaur...(Read More)