By Shaena Engle Jul. 26th, 2023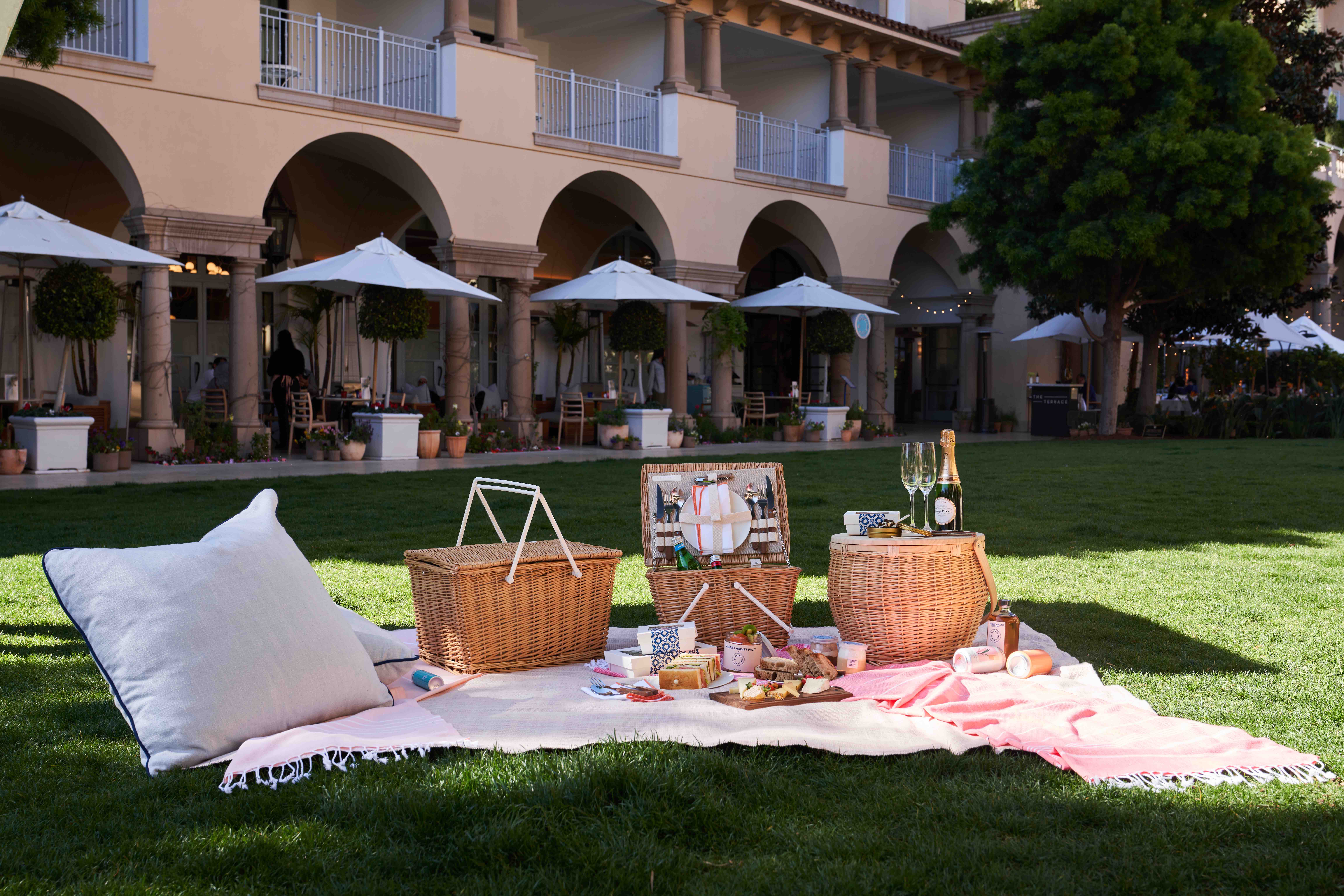 The Maybourne Beverly Hills
This summer, The Maybourne Beverly Hills is offering a selection of unique California experiences, itineraries, and room packages. Guests and visitors young and adult can indulge in fun new things to do and create lasting memories.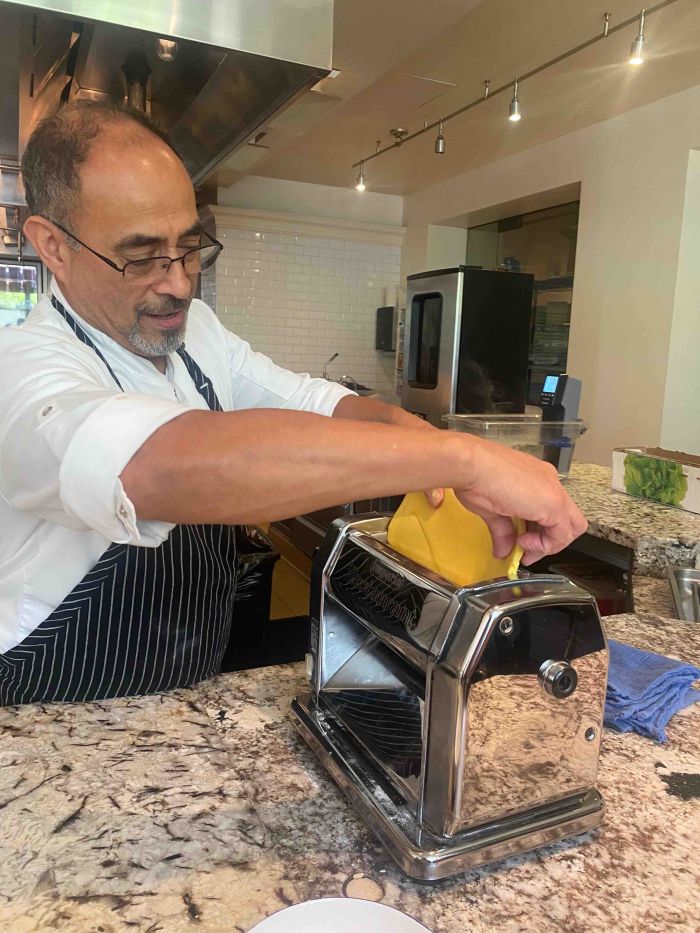 The Maybourne Beverly Hills
We enjoyed visiting the beautiful hotel for a pasta-making masterclass at the pretty Terrace restaurant. We were greeted with personalized monogrammed aprons, recipes and samples of the pasta we made. The Terrace Master pasta maker Mauricio taught us how to create squisito tagliarini and the restaurant's signature corn agnolotti. We then sat down with some of the chefs to enjoy our creations and took some of the extra pasta home with us.
In addition to learning how to make pasta, guests can also enjoy a Cocktail Masterclass and learn how to make lovely libations with Head Mixologist Chris Amirault. Both classic and contemporary mixes are included and accompanied with bar snacks.
There is also a romantic California Picnic where guests are provided bubbles and a picnic basket curated to their favorite foods. They can choose from a bunch of Beverly Hills locations including the pretty Beverly Canon Gardens or the Beverly Hills sign, or venture further to the beach or Hollywood Bowl.
There is also a variety of health based experiences including sound bath healing at The Maybourne Beverly Hills spa, Pilates training, yoga on the hotel's rooftop and hiking through Runyon Canyon, Griffith Park and other LA favorites.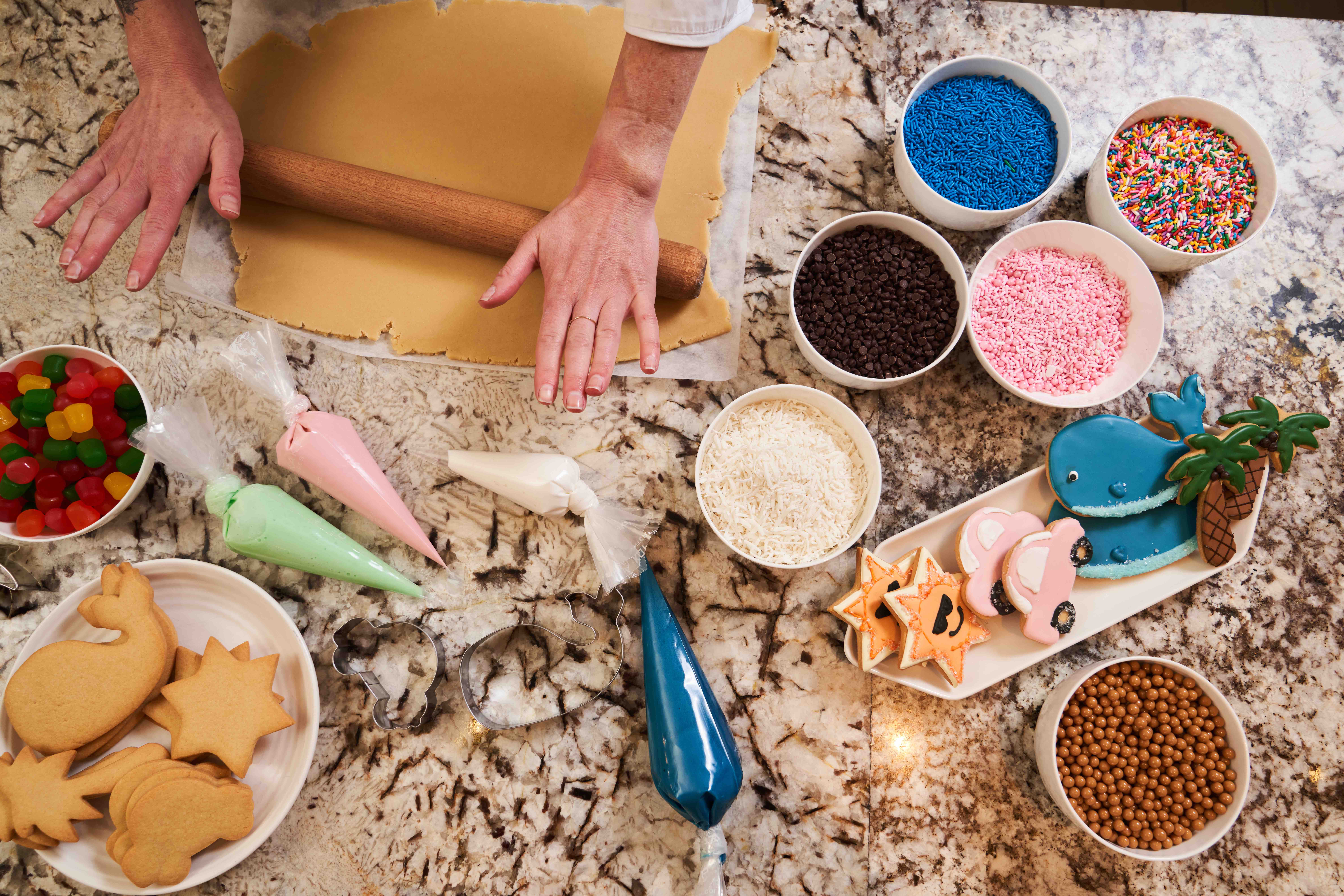 The Maybourne Beverly Hills
Children can also enjoy a Maybourne Cookie Monsters experience with the hotel's pastry team where they can create and enjoy sweet treats.
There is also a wide variety of other experiences to enjoy, including coastal surf lessons, exploring and learning about local vineyards, visiting studio backlots and learning how to create graffiti art.
For guests who book a one bedroom suite under the new Suiten Your Stay package, they will be provided with the option to personalize their visit and select one of eight experiences to enjoy complimentary during their stay. These experiences are also available for guests of The Maybourne Beverly Hills to book individually on their own.
After our experience, we headed upstairs to the 9thfloor to visit the lovely new Dante restaurant and enjoy beautiful Beverly Hills views, signature cocktails and tasty Mediterranean inspired dishes.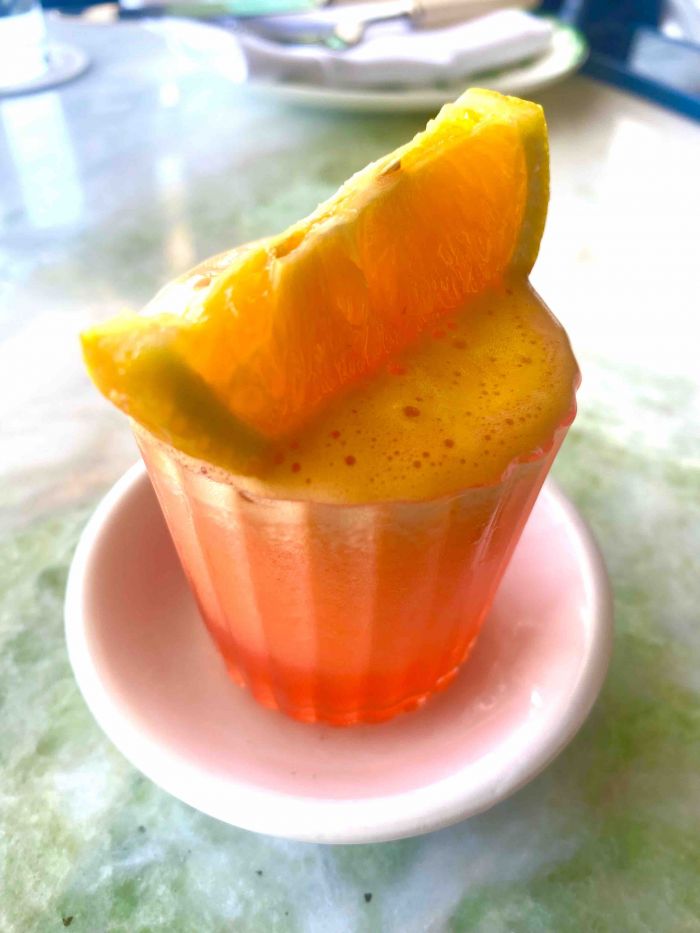 Shaena Engle
The beautiful open space provides majestic views of the Hollywood Hills and has a pretty bird mosaic ceiling, cozy blue round booths and patio green sofas.
Their signature cocktails are outstanding and include the Garibaldi with Campari and fluffy orange juice; All Day Bloody Mary with Grey Goose; a Seasonal Bellini; Summer 2023 with Don Julio tequila, Lillet rose, rose wine and watermelon sherbet; a Watermelon Margarita with Patron Blanco, watermelon, anchor eyes, lime and fluffy grapefruit and a Fireside Old Fashioned with bourbon, palo cortado, smoked raisin syrup and bitters. They also serve a bunch of Agave cocktails including a Celery Paloma, Fluffy Margarita Royale and Spicy Fresca. There is also a number of delicious spritzes including Aperol and Passionfruit, Mediterranean Tonic and Pina Colada.
There is also a full Negoni section with a wide variety of Negroni cocktails and a special Martini Hour where martinis are only $10 from 3 to 5pm daily. Their dessert cocktails are also worth a taste with standouts being the Grasshopper with crème di menthe, white crème de cacao, branca menta, cream and Valrhona chocolate and the Honey Bee with Patron Reposado, lustau amontillado, raspberry syrup, chocolate bitters and honey cream.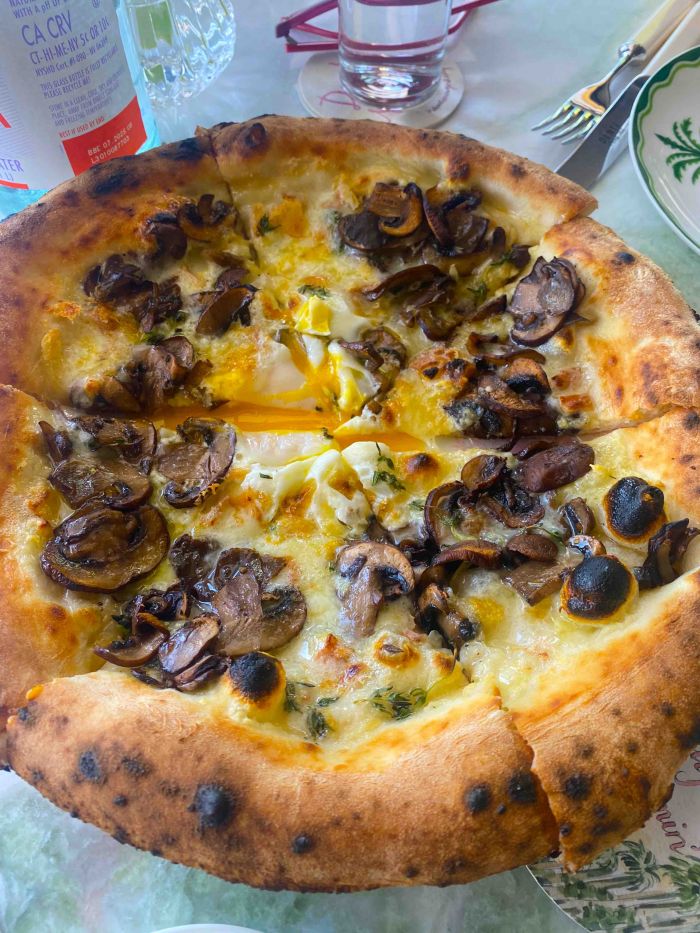 Shaena Engle
The dinner menu includes a charcuterie platter, steak tartar, burrata with semi-dried tomatoes, octopus salad, fritto misto, a nice variety of pastas, and mains including halibut, salmon, chicken alla diavola, lamb chops and a dry aged New York strip steak. They also offer a variety of tasty pizzas and a special kid's menu.
Dante Beverly Hills is open Thursday to Saturday from 11am to 11pm and Sunday through Wednesday from 11am to 10pm. Reservations at https://www.dantebeverlyhills.com.
The Maybourne Beverly Hills is located at 225 N. Canon Blvd in Beverly Hills.
Reservations and more information on their Maybourne Moments can be found at https://www.maybournebeverlyhills.com.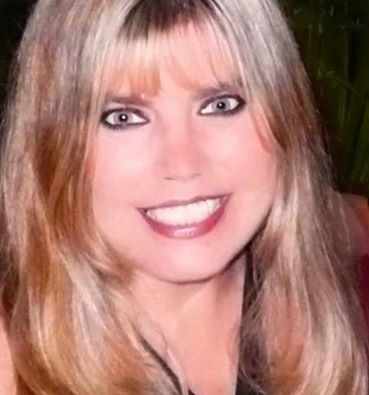 shaena engle
Shaena Engle is the lifestyle, food and travel editor for The Official Black Magazine and also has written/writes for the Los Angeles Times, Pasadena Magazine, M Magazine, Los Angeles Times Las Vegas Magazine, The Daily Meal, AOL, yummly and other outlets. She has authored The Best Places to Kiss in Southern California, The Cheap Bastard's Guide to Las Vegas and other outlets. She writes about tra...(Read More)