By Shaena Engle Aug. 8th, 2023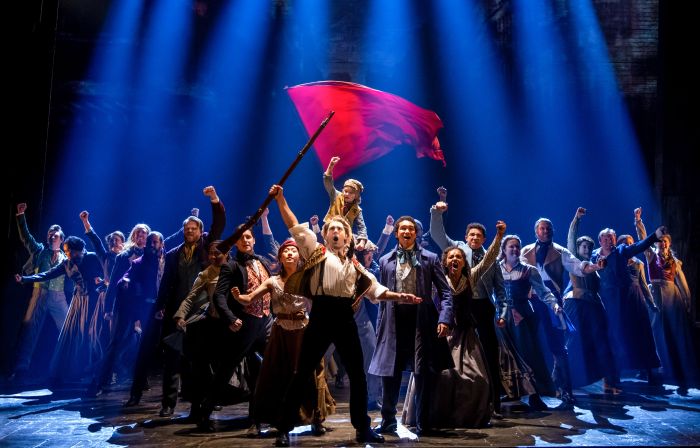 Pantages Theater
After watching the 2012 movie release of "Les Misérables," I fell in love with the musical all over again (except for Russell Crowe's weak vocals). Now the musical is back playing at the Pantages through September 10, and it is by far one of the best shows I have seen over the past decade. The latest version of "Les Mis" incorporates modern visuals and a stellar cast into this epic big tragic musical.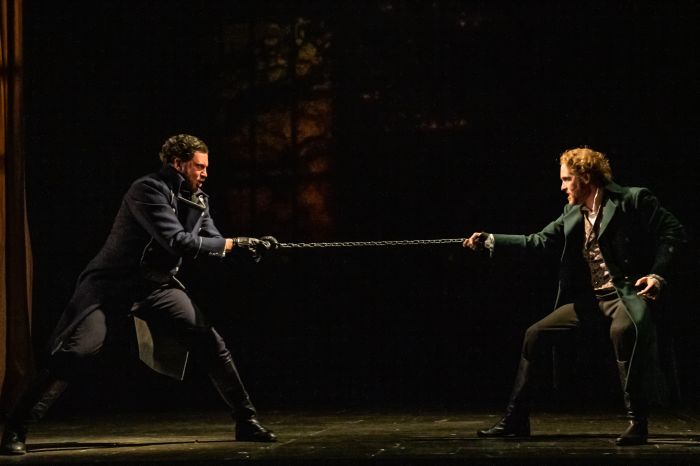 Pantages Theater
The three-hour journey had our audience crying, laughing and giving several very long applauses to many outstanding solos and ensemble performances.
The fabulous Nick Cartell is protagonist Jean Valjean, also known as Prisoner 24601, who breaks parole after serving a long 19 years in prison for stealing a loaf of bread. Police Inspector Javert, also wonderfully portrayed by Preston Truman Boyd, vows to pursue him to the end. Their scenes together are some of the strongest in the sung-through musical. Cartell brings down the house with "Bring Him Home" and Boyd's "Stars" and surprising exit are extremely moving.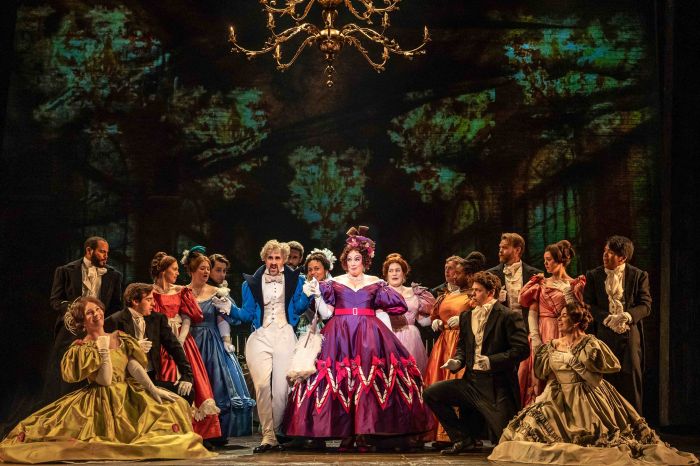 Pantages Theater
Fantine, with a great performance by Haley Dortch, is unjustly fired and led into a life of prostitution before Valjean finds her and adopts her child Collette in an act of redemption. Dortch's rendition of "I Dreamed a Dream" brought tears to many eyes, as did Vivian Atencio as Eponine's edition of "On My Own."
Although there is plenty of tragedy in "Les Mis," there is also a revolution in 1815 France, a tale of two lovers in Marius (Gregory Lee Rodriguez) and Colette (Addie Morales) and great comedic relief from Matt Crowle and Christina Rose Hall as the Thenardiers who are parents to the ill-fated Eponine and caretakers for young Colette.
Matt Kinsley's beautiful set design inspired by the paintings of Victor Hugo incorporate animated projections, Paule Consable's pretty light design, music by Claude Michel Schonberg, lyrics by Herbert Kretzmer and overall production from Cameron Mackintosh make this tour of "Les Misérables" a must see.
Now playing at The Pantages, 6233 Hollywood Boulevard through September 10, Tuesdays, Wednesdays and Thursdays at 7:30pm; Fridays at 8pm, Saturdays at 2pm and 8pm and Sundays at 1pm and 6:30pm. Tickets at www.broadwayla.org. Also playing at the Segerstrom Center in Costa Mesa from September 19 through October 1, tickets at www.scfta.org.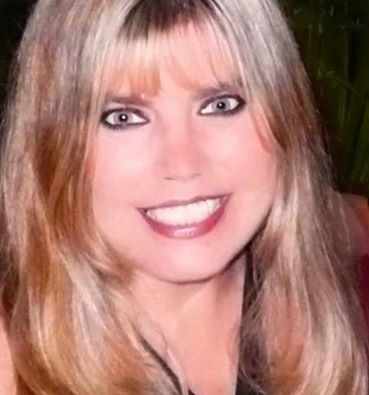 shaena engle
Shaena Engle is the lifestyle, food and travel editor for Perception Magazine and also writes for the Los Angeles Times, Pasadena Magazine, M Magazine, Los Angeles Times Las Vegas Magazine, The Daily Meal, AOL, WeHo Times and other outlets. She has authored The Best Places to Kiss in Southern California, The Cheap Bastard's Guide to Las Vegas and other outlets. She writes about travel, food, welln...(Read More)