By Shaena Engle Aug. 17th, 2023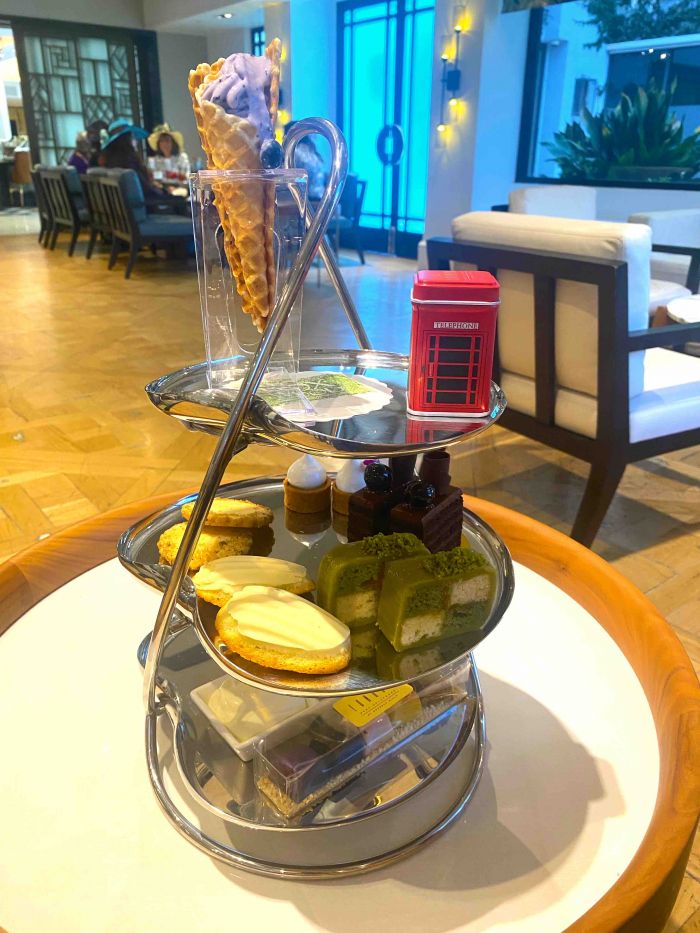 shaena engle
The London West Hollywood at Beverly Hills has launched a new special chocolate afternoon tea at their Boxwood restaurant. The stylish hotel offers an open airy atmosphere with natural light and cozy seating.
The special Chocolate Afternoon Tea Menu also includes special summer iced tea selections that are made to order for each tea service. They include Citrus Green and Sparkling Cassis with green tea, cassis tea, carbonated water, lime and a citrus syrup; Tangerine Tea, Fresh Mint and Cucumber with tangerine tea, fresh mint, cucumber and a ginger syrup and Lemongrass and Summer Berry with mountain berry tea, passion fruit, mango and lemongrass.
Guests can also choose from Early Grey, Jasmine, English Chamomile Flowers, English Peppermint, Chocolate and Golden Black hot teas.
We started our afternoon off with glasses of Moet & Chandon champagne. Guests can choose from eight Rare Tea Company of London teas to enjoy with sandwiches, sweets and scones.
Sandwiches include a matcha green tea crepe with smoked salmon; crème fraiche peppered roast beef; rice paper cucumber, lettuce, avocado roll and a chicken onion profiterole
Fresh warm scones with currants are served along with clotted cream, strawberry jam and lemon curd.
Sweets included a Battenburge sponge checkerboard pistachio cake; chamomile madeleines; chocolate cake with sour black cherries; lemon verbena meringue tart; jasmine silver tip shortbread cookies and a wild blueberry ice cream cone.
We also received Philip Ashley Signature Series Chocolates including a Thai curry cashew with curry candied cashew and milk chocolate; wild strawberry vanilla bean with strawberries, vanilla bean and white chocolate; French lavender vanilla with lavender infused dark chocolate and Madagascar vanilla; champagne milk chocolate ganache in a milk chocolate shell and a margarita chocolate with aged tequila, sour reduction and kaffir lime infused white chocolate with kosher salt.
The special Chocolate Afternoon Tea is $84 per person with a $22 additional fee for a glass of champagne and will be offered throughout August.
The London West Hollywood at Beverly Hills Afternoon Tea is offered Saturday and Sunday from 12:30pm to 4pm. Reservations can be made via OpenTable, located at 1020 N. San Vicente Boulevard, 310.854.1111.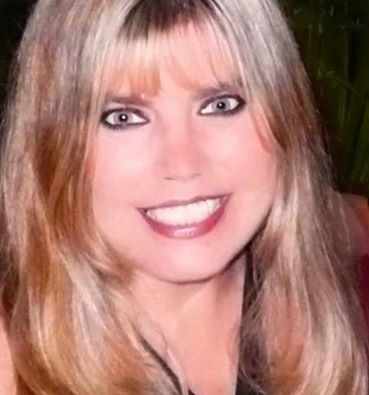 shaena engle
Shaena Engle is the lifestyle, food and travel editor for The Official Black Magazine and also has written/writes for the Los Angeles Times, Pasadena Magazine, M Magazine, Los Angeles Times Las Vegas Magazine, The Daily Meal, AOL, yummly and other outlets. She has authored The Best Places to Kiss in Southern California, The Cheap Bastard's Guide to Las Vegas and other outlets. She writes about tra...(Read More)