A Surprise Vacation to Rome | An American Express Travel NEXTPEDITION
There is absolutely no research, strategizing or stress in planning an American Express Travel NEXTPEDITION. Find your travel sign, take a ten-minute phone call to discuss your travel personality and let them do the rest. You will not be disappointed.
Every NEXTPEDITION follows a similar pattern. Each vacation is typically a week, includes two cities, with a unique and special experience in each one. These distinctive experiences are tailored to travelers' specific tastes. Gastronomy and history were the two main themes that emerged as priorities for this particular journey and the highlights of the trip centered on these subjects. In Paris, a visit to the first known established restaurant with a local expert proved to satisfy the foodie side of the trip and in Rome a visit to Vatican City rounded out the itinerary.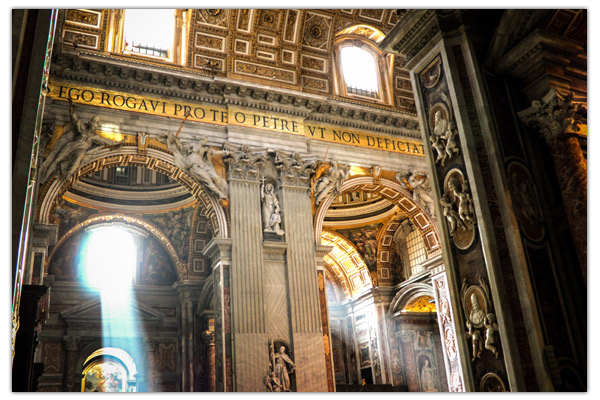 This is the final article in a series of three. For a full picture of what encompasses a NEXTPEDITION, read the interview with American Express Travel Agent, Curtis J Kowalski and follow that with the first phase of the adventure: Destination Paris: An American Express Travel NEXTPEDITION.
After experiencing an amazing and surprising journey through Paris, the pre-programmed Google Smartphone provided by American Express Travel updated with the next day's itinerary. Within a few hours we would touch down in Rome.
Context Travel is a company that specializes in walking seminars led by scholars; this would be our special experience in Rome. Linda Nolan leads an amazing tour through the Vatican, as only an individual with multiple degrees in archaeology and renaissance art can. From Linda's lips tumble more than bullet point facts. Immense, detailed stories of rivalry, revenge and loss live today in the paintings that adorn the Vatican. Sadly for all of us walls do not speak. But Linda Nolan seems to know exactly what they would say if they had the ability. Touring the Vatican proved to be an incredibly fascinating and thought provoking experience, being quite possibly the highlight of the entire NEXTPEDITION.
There are many amazing hotels in Rome, and for us Curtis chose Regina Hotel Baglioni. As in Paris, the location was prime and no more than a 15-minute walk from a ton of attractions including Trevi Fountain, Villa Borghese, Piazza di Spagna and more. Rooms and hotel décor is classic and rich with marble floors and beautiful details; the concierge and staff are warm and always ready with a bonjuorno! as guests depart to explore the city.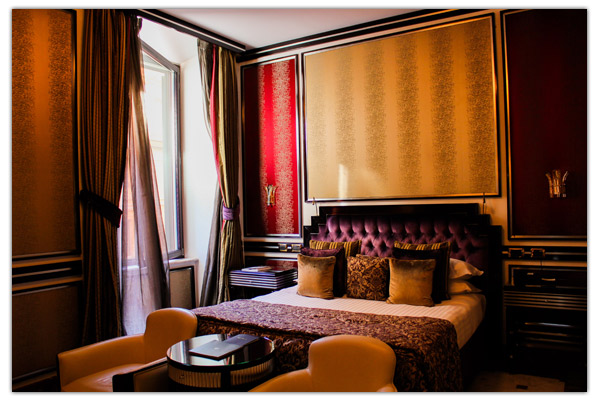 Once the capitol of the ancient world, you probably already know Rome is in and of itself one enormous attraction. Ancient ruins or centuries old structures seem to populate every major corner. Discovering the city for the first time, travelers might be surprised to find ruins in the middle of busy intersections; main thoroughfares surround structures like the Colosseum and Roman Forum. Once built on a field outside the limits of Rome, the more than two thousand-year-old Pantheon sits today tightly surrounded by shops and dwellings that have grown up around it. Beginning as a place of devotion to the ancient Roman gods, the house of worship was turned into a Roman Catholic Church in the seventh century, making it the oldest building in continual use. Today the pious still come for services as perhaps gladiators, Nero or Michelangelo may once have.
It is easy to become happily lost in the small alleys and cobblestone pathways as almost every turn reveals something that makes you want to stop and take it all in. Visit Trevi Fountain and make a wish, place your hand inside of the Bocca dell Verità (the Mouth of Truth), climb the Spanish Steps and then shop the nearby designer boutiques. (Hint: below the steps you will find Gucci, Armani and the other usual suspects. Above them you will find local designers and artisans selling leather goods, shoes and more.) Getting around is a breeze with GPS (a complimentary feature enabled on the Google Smarthone), despite erratic roads and paths, but prepare to do a lot of walking if your goal is to take in all of the touristy sites. Hiring a driver would be best, should there be a specific destination in mind, however taking to the city on foot is ideal when it comes to truly taking it all in.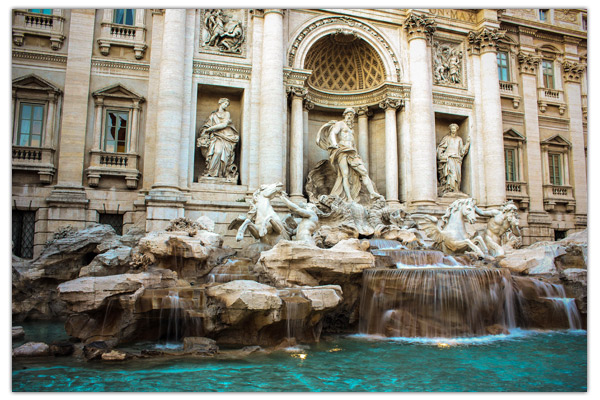 Certainly a reason to hire a car, Trastevere lies on the opposite side of the Tiber, tucked away from the major attractions of the city. Here the streets are quieter, residents mill about and there is a truer sense of what it might be like to live here. All of Rome consists of tiny cobblestone walkways, creeping vines and the Italian aesthetic so well known around the world. But Trastevere is probably what you have seen in photographs. Clotheslines hang from windows, narrow and deserted alleyways open to fountains and courtyards. While we dined in this area only twice, a local pleasantly informed us that you really cannot go wrong in any establishment here.
Curtis made it easy on us recommending Le Mani in Pasta, a remarkable and tiny restaurant that (like many establishments) was nearly impossible to find despite utilizing our Google Smartphone. Getting there however is half the fun and we were rewarded richly for the effort. Also just around the corner is an adorable wine bar, Terra Satis, a more modern and casual spot that offers a delicious array of cheeses, meatballs and other small bites. Both spots are highly recommended.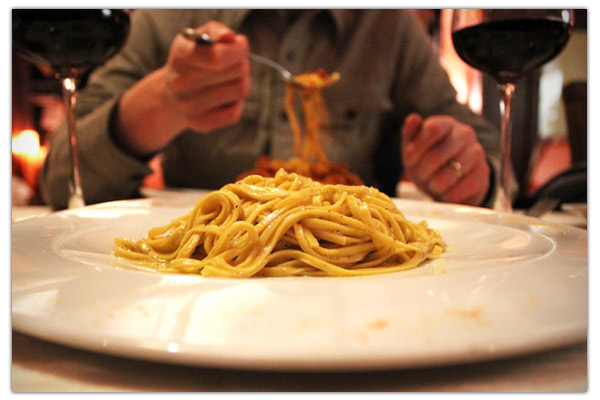 On the entertainment front, one of our favorite discoveries was Gregory's Jazz, just a couple of blocks away from Regina Hotel Baglioni. Located up one more deserted street (via Gregoriana), behind a very non-descript door, this is a world of happy cacophony composed of clattering dishes, laughter, Italian chatter and music. Prepare yourself for a passionate jazz band, great wine, a fine selection of whiskey and frankly just a good time. Make a reservation if you plan on having dinner, this spot gets packed with no regard to the day of the week.
As in Paris, the American Express Travel NEXTPEDITION experience in Rome was wonderful. Every encounter with food was delicious, from caprese at Caffe Della Pace (a must-try) or authentic pizza at Zaza to the late night gelato at Blue Ice. On the topic of history, there cannot be many places better than Rome. We discovered the Vatican in an amazing way and stood in front of the two-thousand year-old Laocoön and His Sons; we gazed at the ceiling of the Sistine Chapel for nearly an hour and walked in the footsteps of history's most famed individuals. Once Curtis had nailed down our travel priorities as epicurean and historical, he went to work planning the best vacation for us and I can honestly say, he nailed the itinerary.
So what kind of traveler are you? Get started by visiting American Express Travel's NEXTPEDITION site to take the quiz and find out.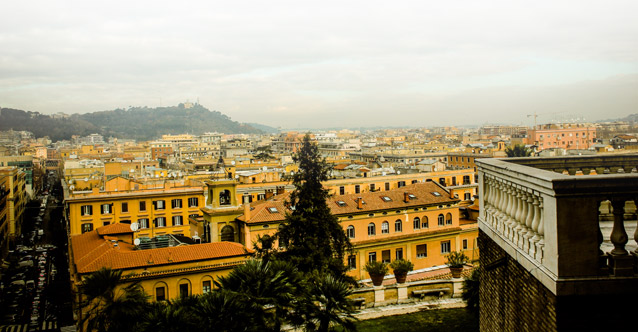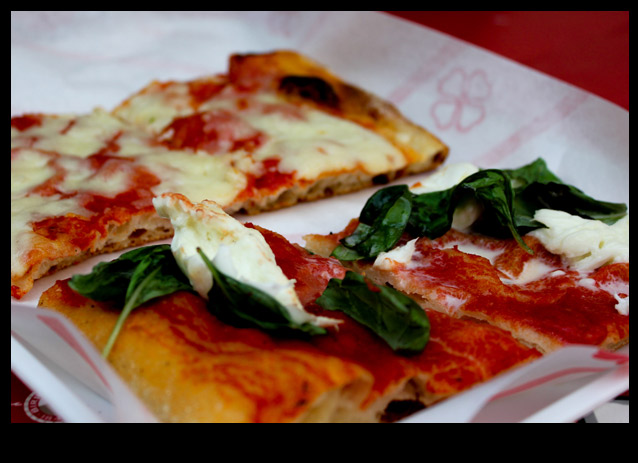 Top Image Credited to Thinkstock, All Other Images Credited to Courtney Driver
This trip was sponsored in part by American Express Travel