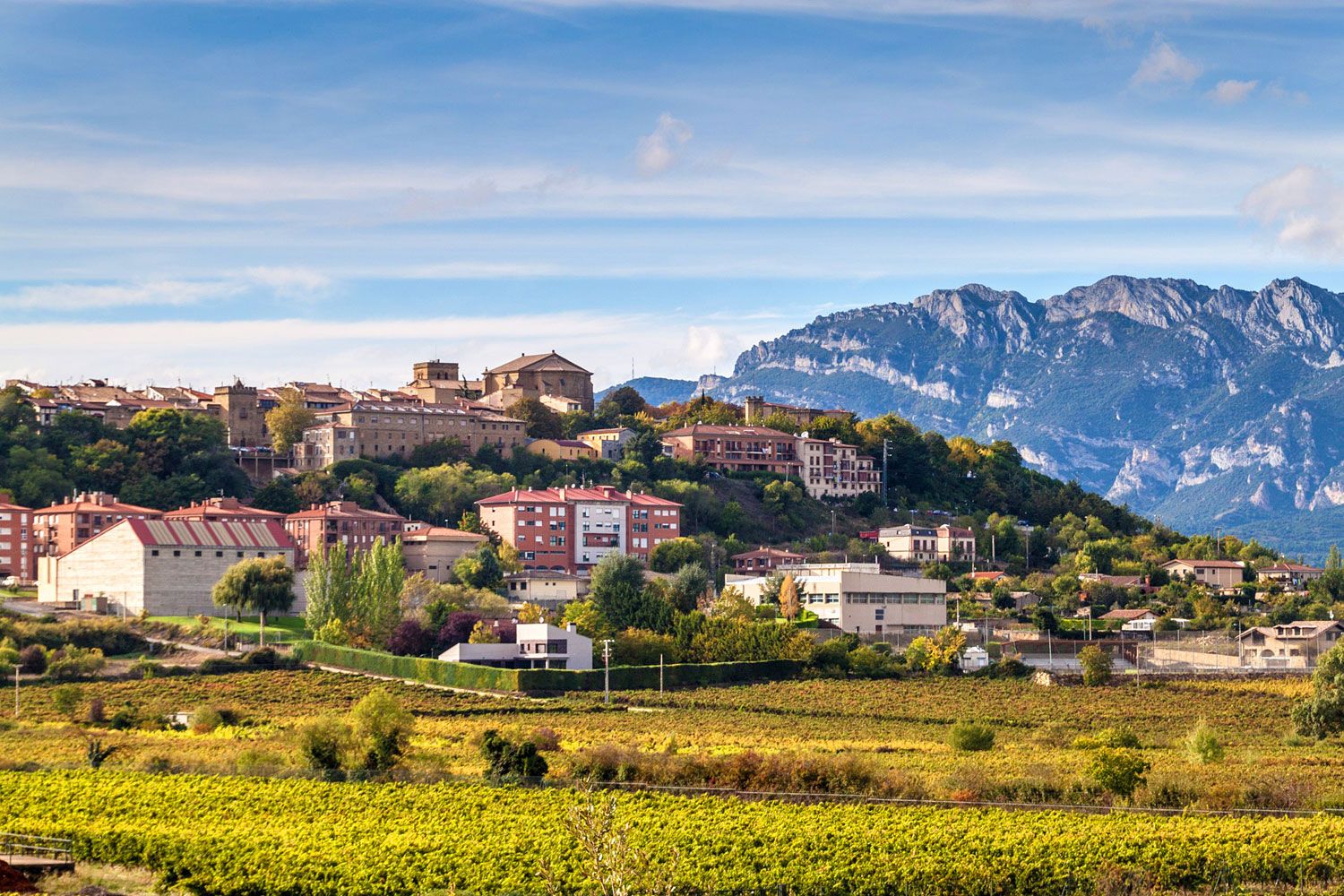 Photos Courtesy of Shutterstock.com
Wine season is here (at least for the Northern Hemisphere)—so naturally, we're enjoying a nice a full-bodied Cab at the moment (it's 5 o'clock somewhere). Did you know that only 10 countries produce 80 percent of the earth's wine? And, according to Wine Folly, "the top three wine regions in the world make enough wine to fill 5,127 Olympic-sized swimming pools." Basically, there's a lot of wine to be drunk out there. If you missed the boat this year and aren't already on your way to France, here are five awesome tours to embark on in 2016 in the world's top wine-producing regions:
France — #1
Unsurprisingly, France tops the list with the most wine produced each year, and one of its most recognizable destinations for wine is Bordeaux, which makes 450 million bottles each year. Travel Off the Beaten Path is offering a six-day, five-night "Bordeaux Grand Cru" walking tour from September 20-25 and is capped at 12 guests per trip. Throughout the week, travelers will get to experience Michelin-star restaurants, VIP winery tours, cooking lessons taught by a celebrity master chef and daily walks among historical vineyards. Guests will be treated to accommodations at the five-star Les Sources de Caudalie designed by architect Yves Collet.
Price: $7,498 per person
Italy — #2
Any wine trip to Italy should most definitely include time in Tuscany. Italy Luxury Tours offers a nine-day, eight night trip with personal chauffeurs and upscale hotel accommodations included. For the first three days, guests will get to experience Florence through cooking lessons, gastronomic tours and organic wine tastings. Chianti follows with stops in Montalcino, known for its red Brunello di Montalcino wines, and Montepulciano, considered one of the most beautiful hill towns in Tuscany. The final three nights are spent in Umbria with additional tastings, classes and stops at local churches and cathedrals.
Price: $3,585 per person (November to March)
Spain — #3
Over the years, Spain has grown to become one of the world's top wine producing regions, with over 2 million acres of vineyards and 200+ grape varietals. The over 60 producers create everything from zesty white wines in the Northwest area to dessert wines in Andalucía. Zicasso's 12-day Spain trip is just the excursion to allow wine lovers to try wines from the country's eight best regions. Starting in Madrid with VIP tastings at Castile-La Mancha vineyard, the rest of the trip weaves its way through the nation with stops in La Rioja, Navarra Valley, Txacoli and Barcelona. Along the way, guests will dine at Michelin-starred restaurants, sleep in luxury hotels and sample wine in some of the most exclusive cellars.
Price: $3,850-$11,000 (five-star hotel); $3,300 (four-star hotel)
United States — #4
Around 90 percent of the United States' wine comes from California, and the Golden State is also home to the world's largest wine producer, Gallo, in Modesto. Which in case you're wondering is not actually in Napa or Sonoma Counties. But for the best introduction to California wines, you'll probably want to skip Modesto and head to the Bay Area. Both valleys are close enough and small enough that you only need a couple days to do so. Led by a private sommelier, Viator's "Wine Country Experience in Napa and Sonoma" is a one-day, custom tour which includes private transportation, food, drinks and private tastings. On your next day in Napa, book a helicopter tour and see SF, Alcatraz, the Golden Gate Bridge and the Valley from the sky. The excursion includes tastings at Jamieson Ranch Vineyards and lunch.
Price: $995/pp; $415/pp (helicopter)
Argentina — #5
Mendoza, about 600 miles southwest of Buenos Aires, is home to 395,000 acres of vineyards and produces nearly 80 percent of the country´s grapes. The country is most popular for Malbec, but is slowly gaining recognition for its Chardonnay, Merlot and Cabernet Sauvignon. Jacada Travels' "Vineyards, Restaurants and Culture" offers travelers a nine-day, eight-night trip in both Buenos Aires and Mendoza. Featuring everything from fine dining in Buenos Aires to tastings near the Andes Mountains in boutique wineries and traditional tango dinner shows, the offer is full of foodie highlights and cultural excursions. Along with private guides, transportation and upscale hotel accommodations, a Travel Concierge will work with you beforehand to craft the vacation you're seeking.
Price: $4,023 per person