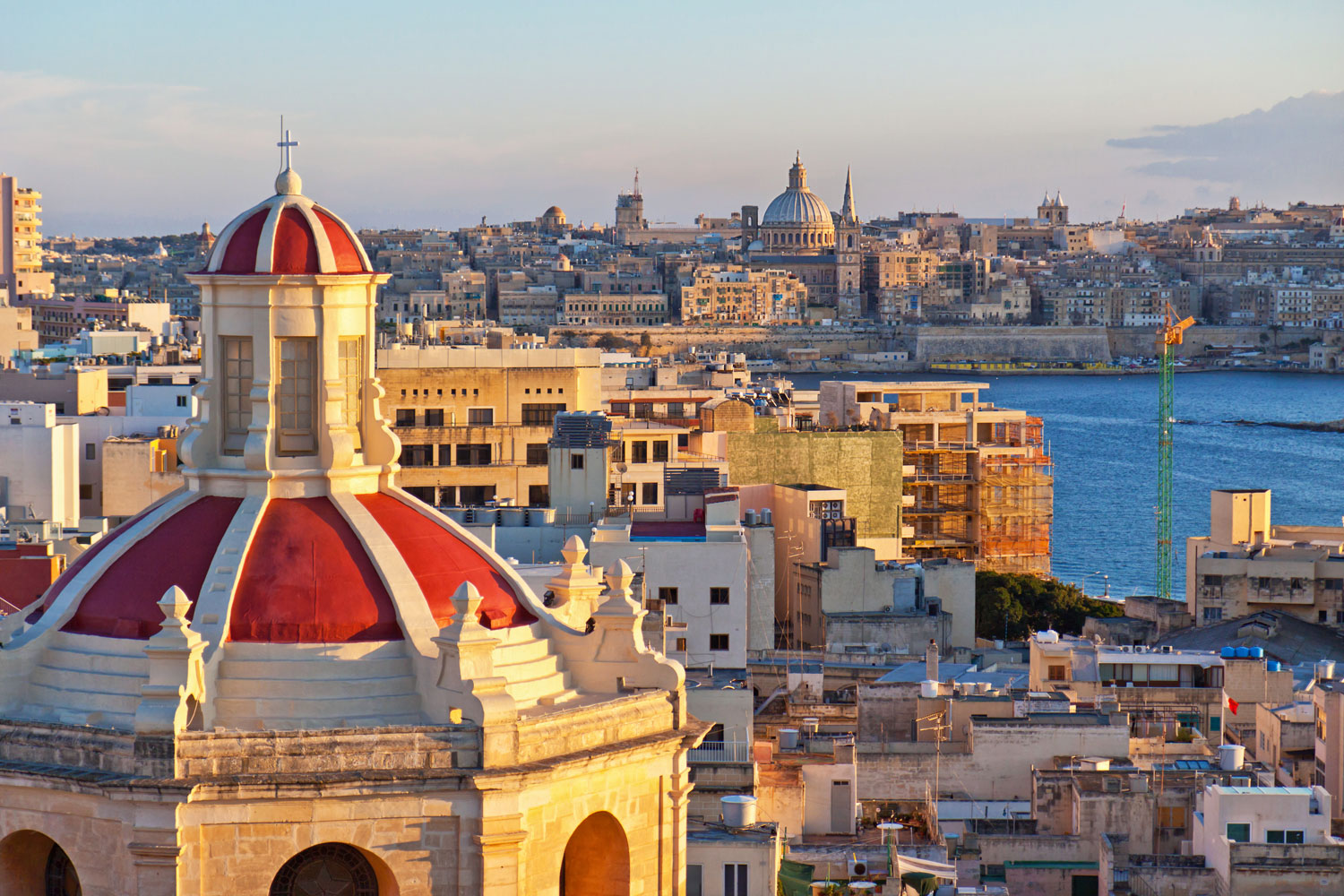 Photo Credit: Shutterstock.com
Somewhere between Africa's Northern coast of Tunisia and the Southern tip of Sicily, lies the most densely populated island in the world, Malta. This tiny landmass has long been the coveted possession of almost every major empire in world history, from the Phoenicians to the Normans, and most recently the British. Unlike France, Italy, and Germany, Malta is rarely listed on the inexperienced traveler's bucket list, making it truly the hidden gem of Europe.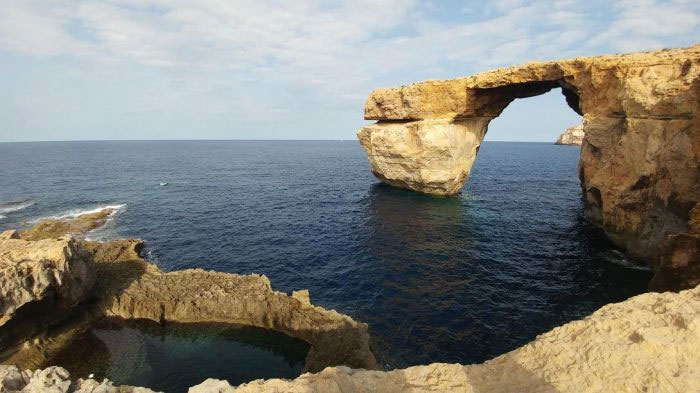 Photo Credit: Shea Peters
Located in the navy blue waters of the Mediterranean, this country is so picturesque, everywhere you turn literally mimics a stock photo of what European vacations should look like. The Maltese language spoken here is the only Semitic language in the European Union and is of Afro-Asian descent, harking back to the remarkable, diverse history of such a small country.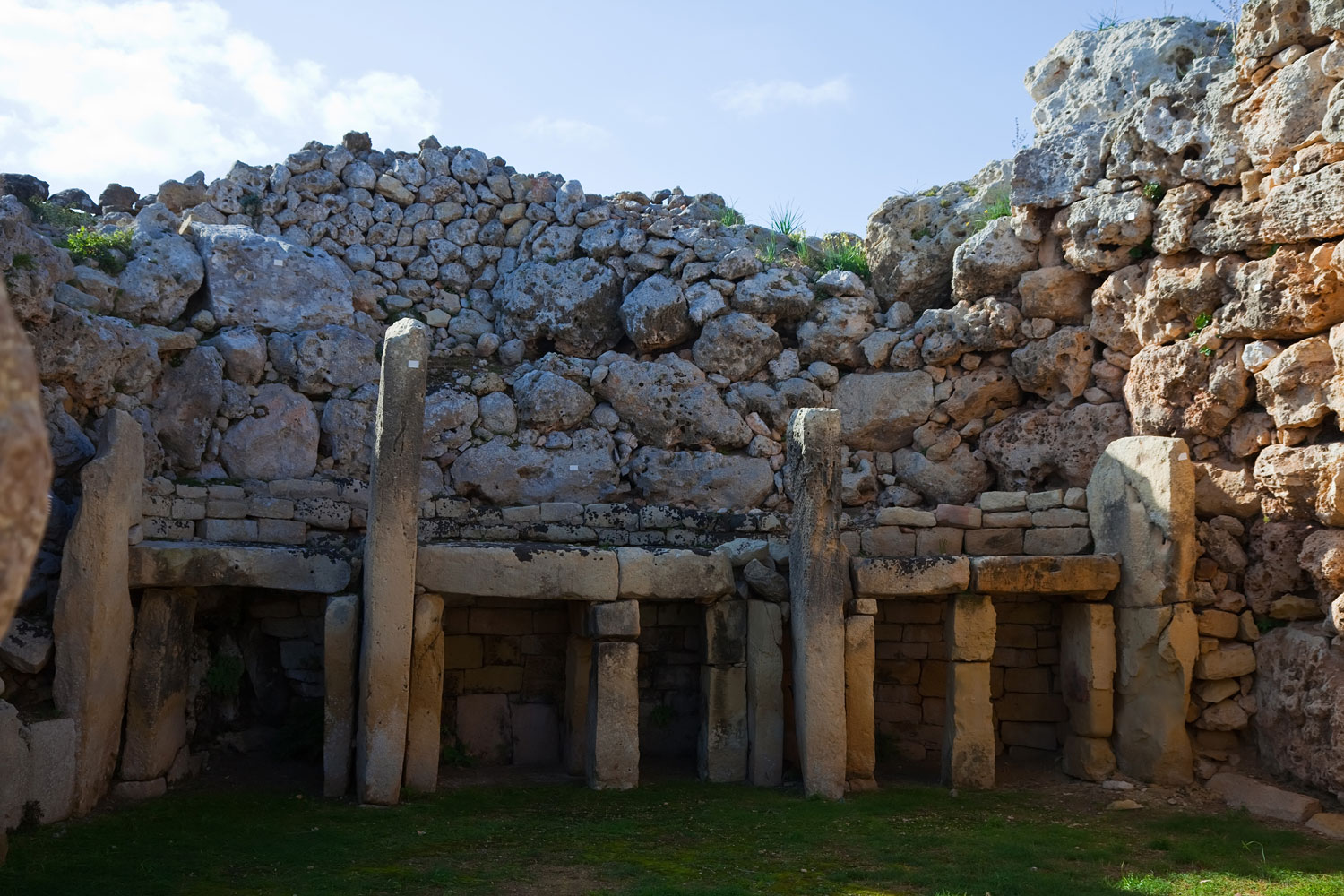 Photo Credit: Shutterstock.com
The less-populated island of Gozo, one of three islands that comprise the country of Malta, is a ferry ride away from the main island, also named Malta. On Gozo, The Azure Window is one of the most beautiful locations you'll ever see. Used often in movies, "The Window" was most notably featured in the Season One opening scene of Game of Thrones. This ancient rock formation is a natural bridge that opens up to the Mediterranean, hence its name. And, if you really want to raise your Instagram-cred, photograph yourself taking a quick dip in the Inland Sea for the most beautiful picture your username will ever host.
While on Gozo, checking out the Ggantija Temples must be on your agenda. These temples are the oldest free-standing structures in the world and you don't need to be a history geek to appreciate visiting something made by men approximately 7,000 years ago.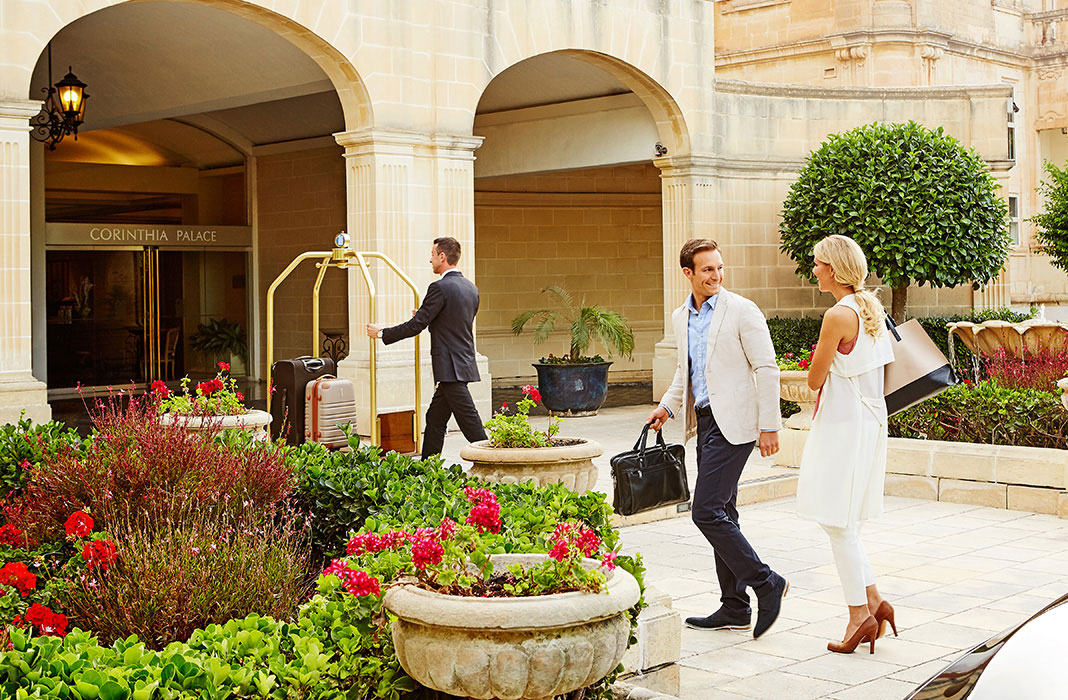 Photo Credit: Corinthia Palace Hotel & Spa
If you decide to spend the night in Gozo, consider booking a stay at the Kempinski Hotel San Lawrenz. This five-star property offers Ayurveda treatments that are based in ancient Indian techniques, making this spa one of the most unique in Europe. But, it you're only planning day trip while staying on the main island of Malta, Corinthia Palace Hotel & Spa should appease all of your senses. With seven restaurants (one being situated in a former villa), you'll have little need to venture out for an evening meal after a long day of exploring. Also, all hotel guests have access to the property's spa facilities, including the indoor pool, steam room, and sauna gardens.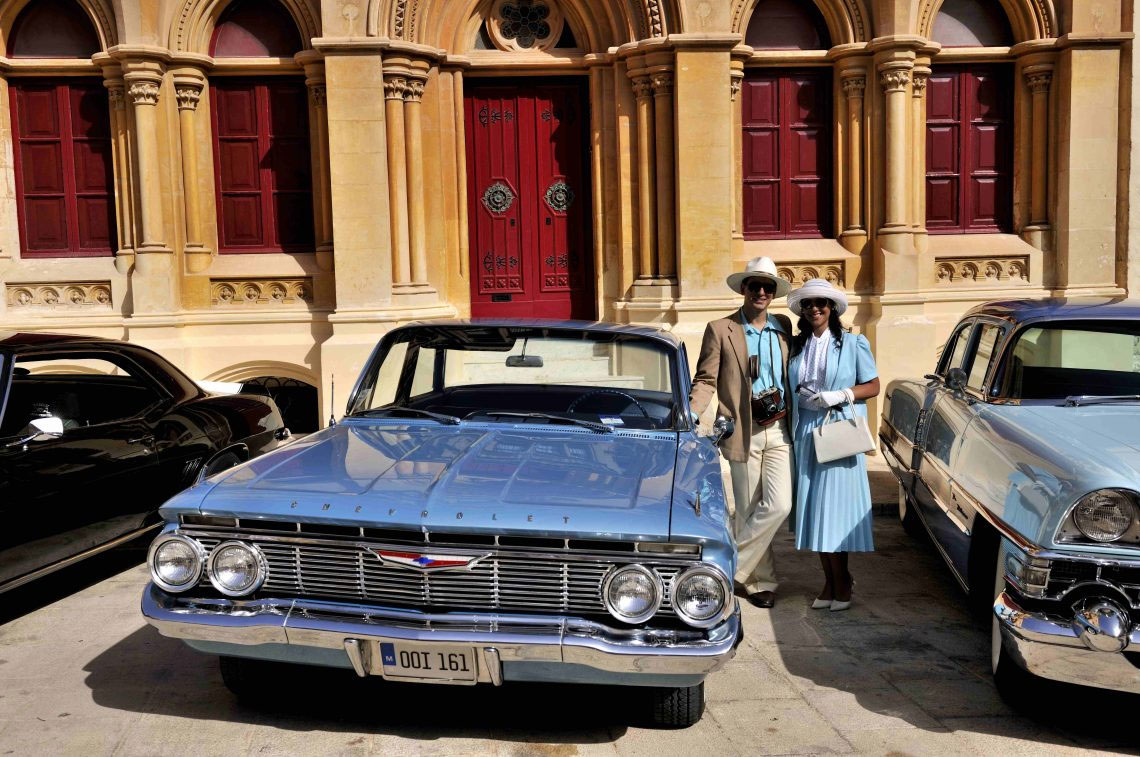 Photo Credit: Malta Classic
Although it only happens once a year in October, the Malta Classic is a must-do event for anyone who fawns over vintage cars. Imagine an Audrey Hepburn movie come to life. Attendees have the opportunity to ride in a vintage Ferrari, Jaguar or Alfa Romeo through the golden streets, the "Silent City" as your backdrop. You'll interact with car owners that come from as far away as London to showcase their well-kept autos and many of them will even give you a lift into the center of this walled city. Once you get into Mdina, if you feel like you're on a movie set, you are. The gorgeous medieval and Baroque buildings have been featured in Gladiator, Assassins Creed, and any one of your favorite Brad Pitt wartime movies.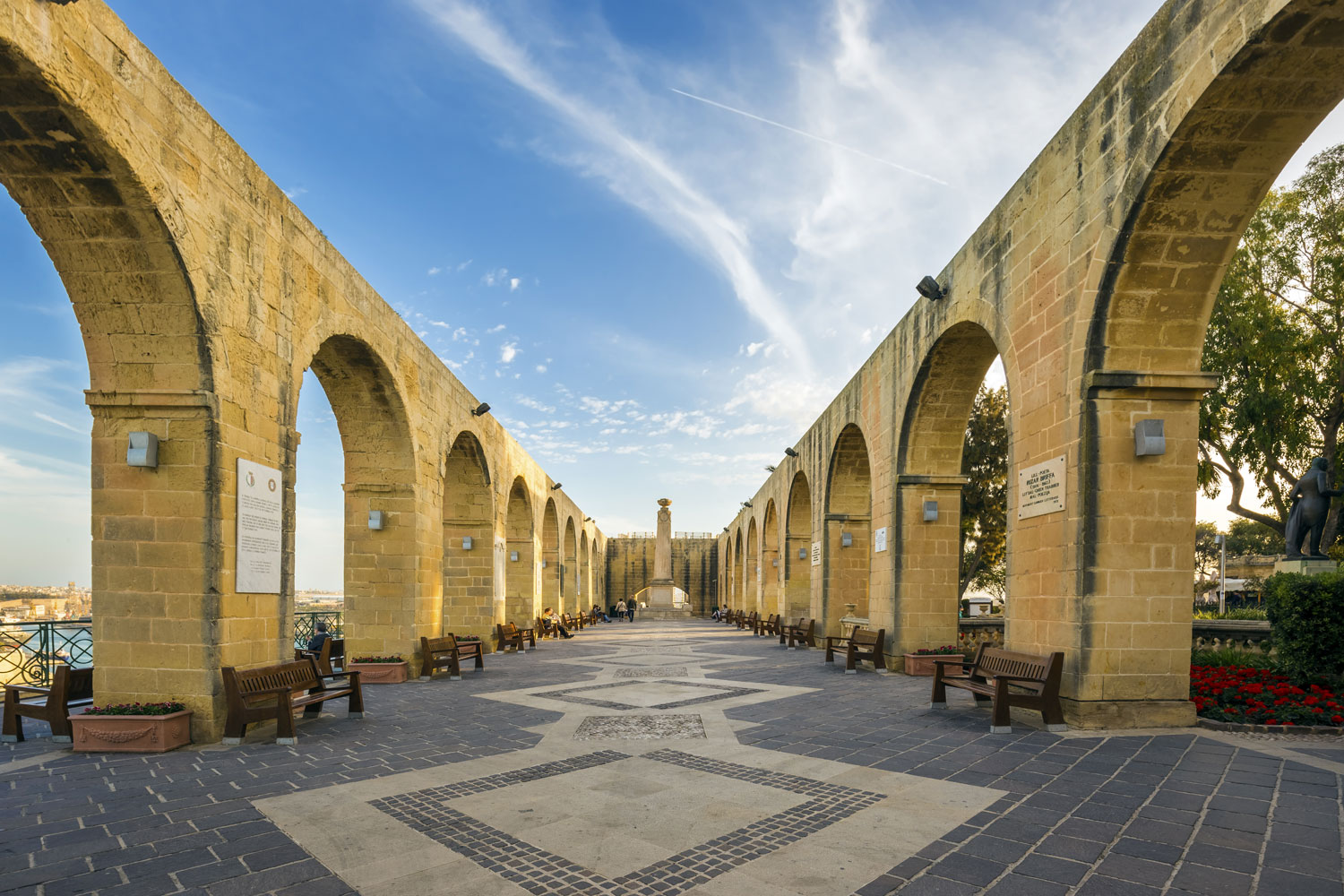 Photo Credit: Shutterstock.com
On the Western coast of Malta are the Dingli Cliffs, noted as the highest point of the Maltese Archipelago. The views of the Mediterranean from this vantage point drive home the point of why Malta was so important in military history. The cliffs were formerly used as a natural fort to protect the island from attackers. Taking your mind away from military strategy, the Blue Grotto is popular not only to view from above, but rock climbers, scuba divers and boaters enjoy the tourist site at sea level.
The Upper Barrakka Gardens, located directly in the capital city of Valletta, is a gorgeous spot to view the Grand Harbour and grab some local bites nearby. With almost panoramic views of the area, locals and visitors alike mingle in this public garden that was once privately owned by the Italian Knights dating back to 1661. A visit to Valletta, a UNESCO World Heritage Site, is a visit to one of the most historically preserved places on earth. The Southernmost European capital is host to St. John's Co-Cathedral, buildings that showcase influences of prior occupations of the British and the French, and you'll be walking many of the same streets that Napoleon once strolled.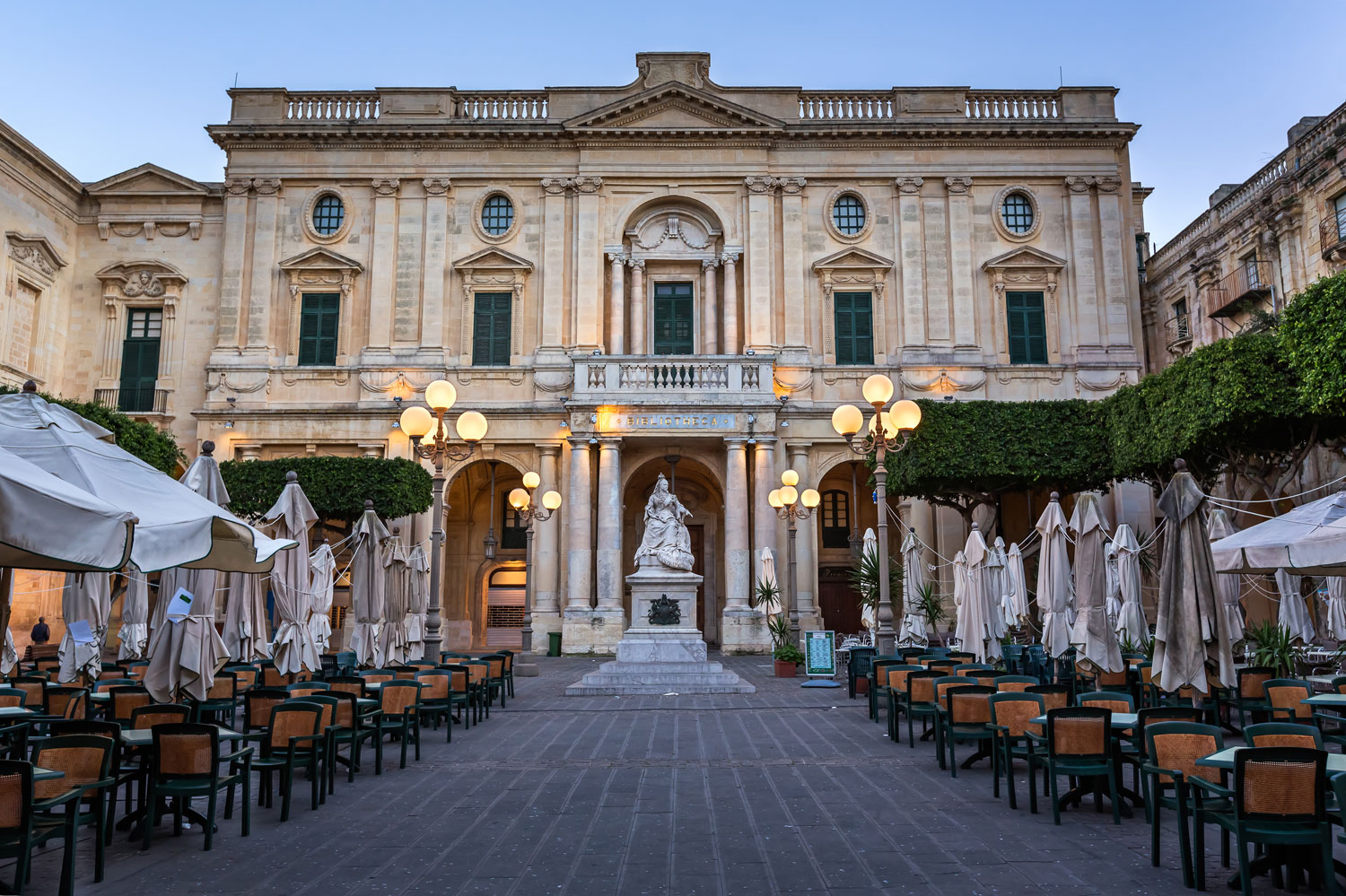 Photo Credit: Shutterstock.com
When you think of food, Malta is a true foodie's haven, especially for seafood lovers and oenophiles. Malta is dotted with wineries, restaurants featuring world-renowned chefs and fishing villages with cooks that will grill the catch-of-the-day while you sit watching the navy waters of the Mediterranean. Also noted, the Maltese are notoriously friendly. Many European countries have a reputation of indifference to travelers and that is difficult to find in Malta. Once you visit and see how perfect of a vacation it is, you'll probably wish you hadn't raved about it, because you'll want to keep it as your own personal secret.