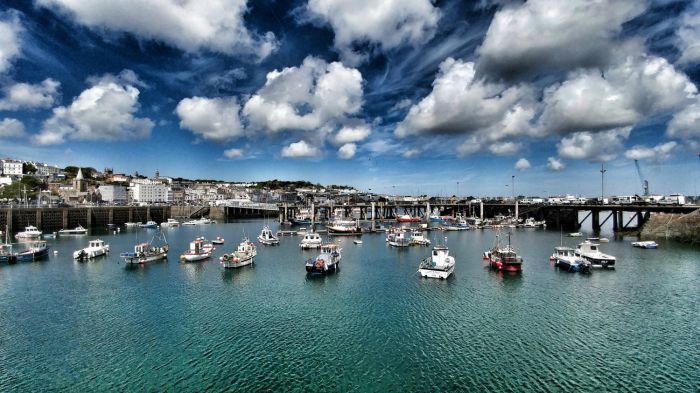 Photos Credit: Shea Peters
Northern Europe may not always get the same amount of attention as tropical and exotic locales, but don't let that stop you from exploring its magic. We have often written about this part of the world and for good reason; it is here that travelers will find ancient myths and intricate history, breathtakingly rugged landscapes coupled with delicious ales and spirits. We are big fans of cruising to pack in multiple destinations over the course of one trip, all from the comfort of one room (because who wants to unpack more than once?).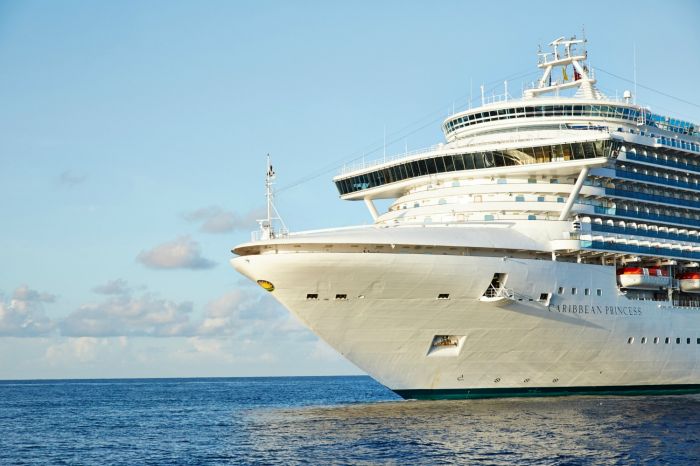 Photo Credit: Princess Cruises
Princess Cruises offers a 12-night tour of the British Isles on their Caribbean Princess ship that can cure your need to explore and also give you a peek at some of the most storied destinations in Northern Europe. Flying into London begins the excitement of this cruise, so you may elect to arrive a day or two early in order to experience the nightlife, pub culture, and you have to see Buckingham Palace, at least once in your life. Also, worth checking out while in town is the legendary landmark of Stonehenge, which is actually only about an hour outside of London. If you do decide to arrive in London the day-of, make sure your flight arrives early. While Princess does provide shuttle service, the ship leaves from Southampton, which is two hours from London.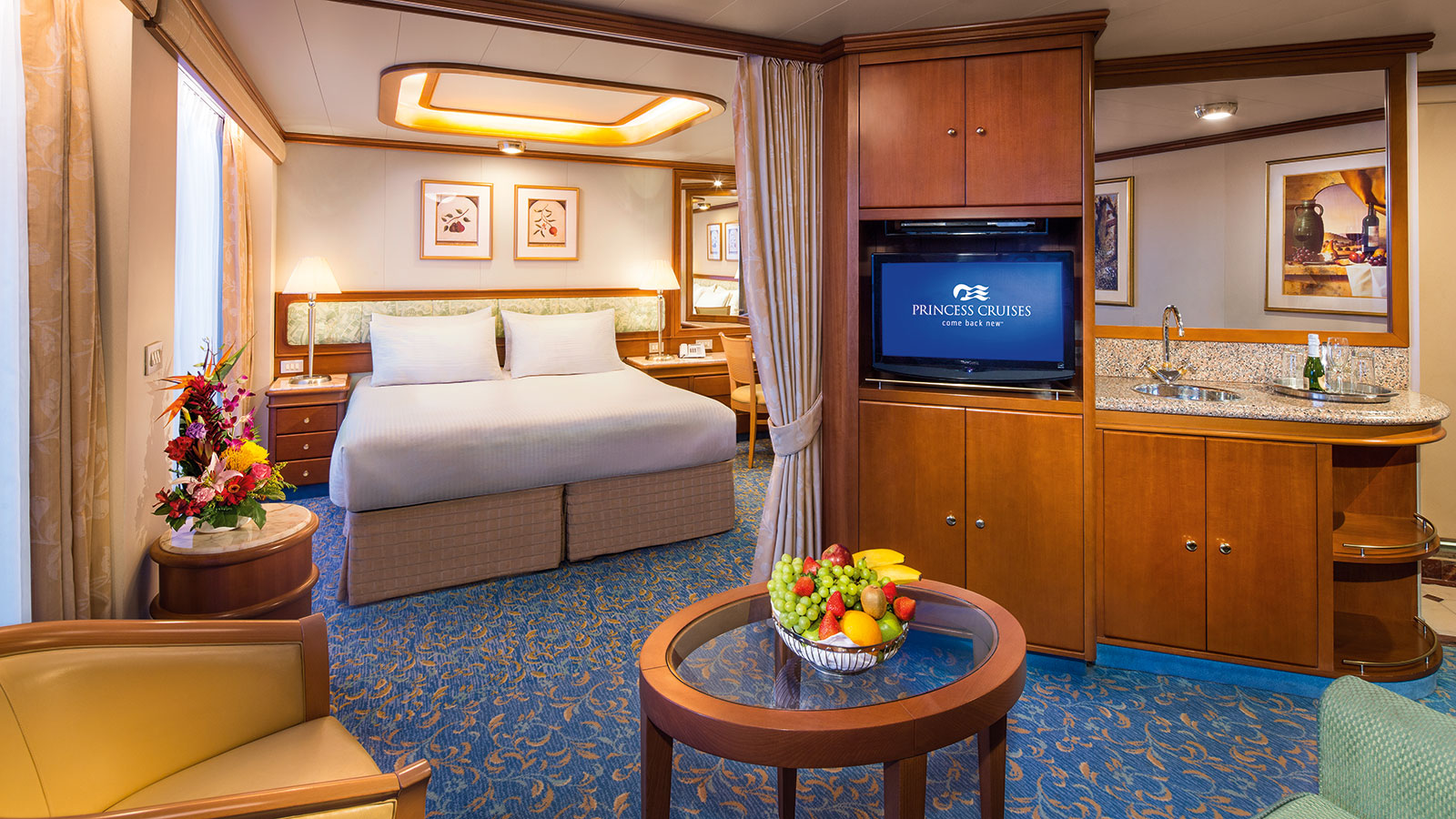 Photo Credit: Princess Cruises
Once on board, your favorite aspect of the Caribbean Princess will be one of the most hidden features. The Princess Luxury Bed, located in every stateroom is the only bedding line at sea to be developed in collaboration with experts in both the science and beauty of sleep. Dr. Michael Breus a.k.a. "The Sleep Doctor" and an HGTV favorite, designer, Candice Olson, star of "Divine Design."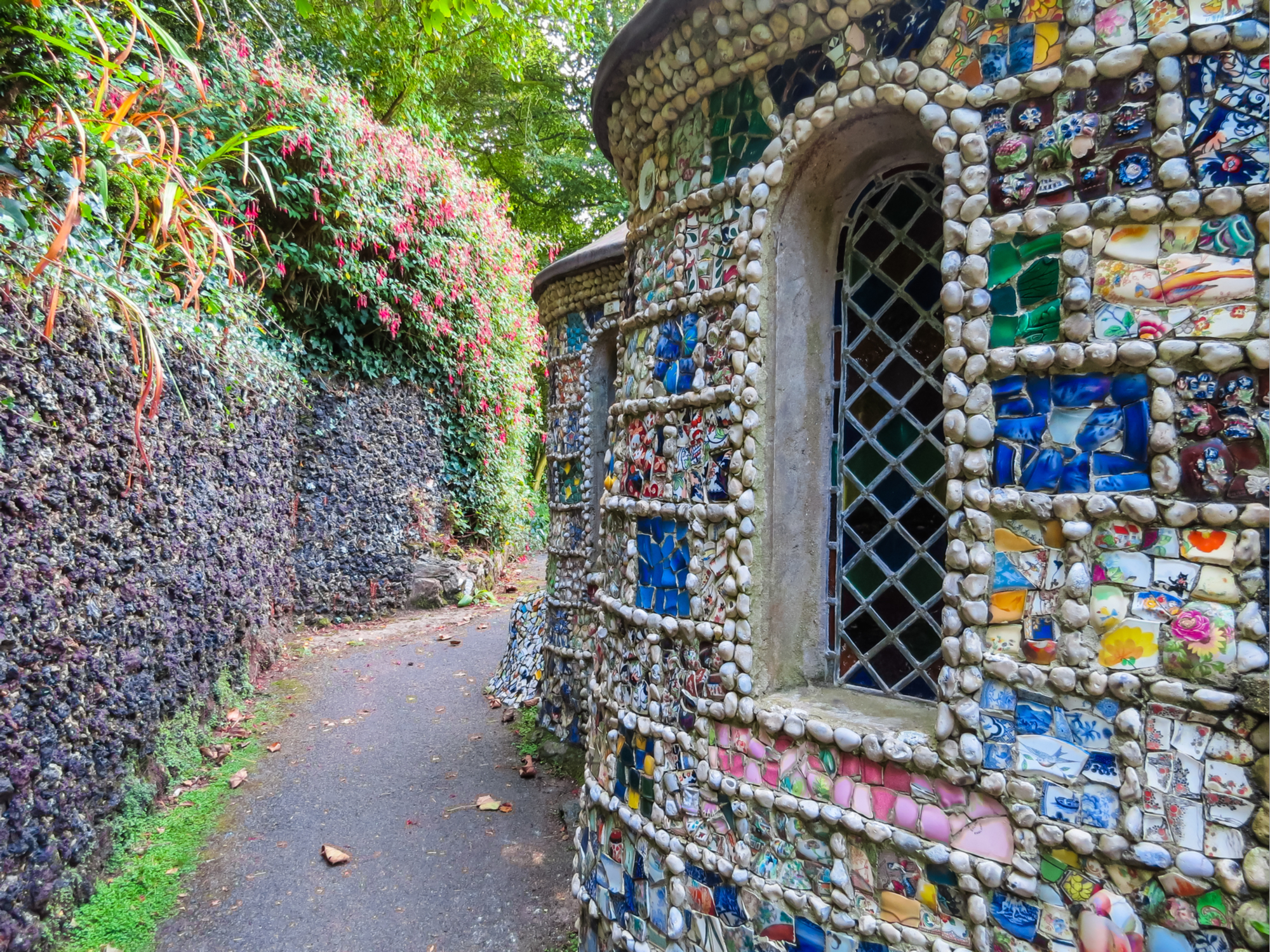 Photo Credit: Shutterstock.com
During your tour of the British Isles, you'll visit places that you may not have even known were on your bucket list, but should be. Guernsey is the first and most-easy going port. Ruled by England, but considered part of the Channel Islands, this location is known for its military history and being home to famed author, Victor Hugo. The world-famous Guernsey cow resides here, hence, the island has creamy ice cream available almost everywhere. Pictured here is "Little Chapel," which claims to be the smallest chapel in the world.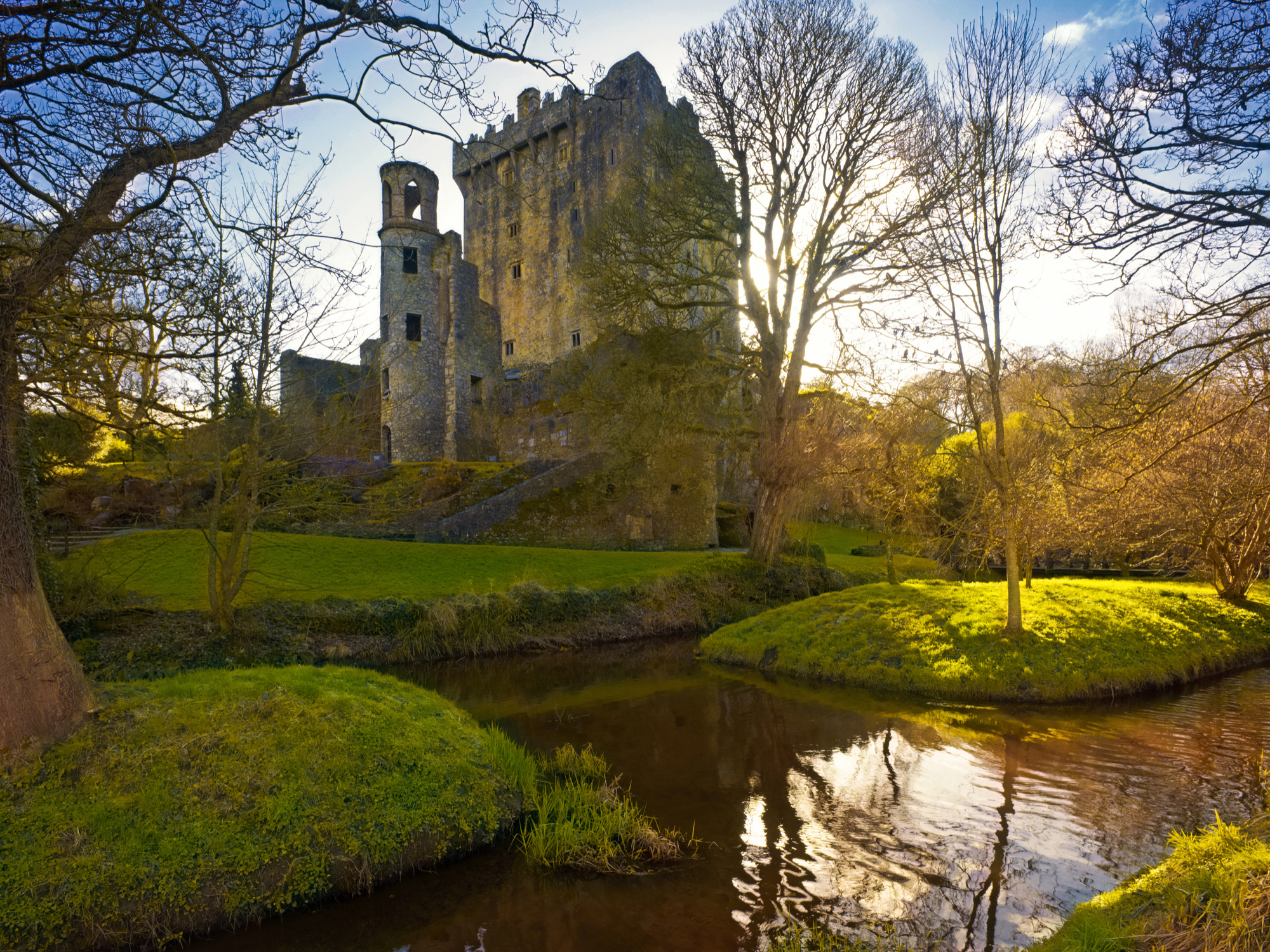 Photo Credit: Shutterstock.com
After leaving the Channel Islands, the cruise heads toward Ireland. The first stop on the Emerald Isle is Cork, home to the world-famous Blarney Castle and the "lucky" Blarney Stone. Next, the ship docks for an overnight stop in Dublin and the fun begins. It is almost a requirement for everyone who comes to Dublin to visit the Guinness Storehouse. Located off-the-beaten path and the home of one the world's favorite beers, Guinness offers a historical tour, tastings, pouring classes, and one of the best views of Dublin from their Gravity Bar.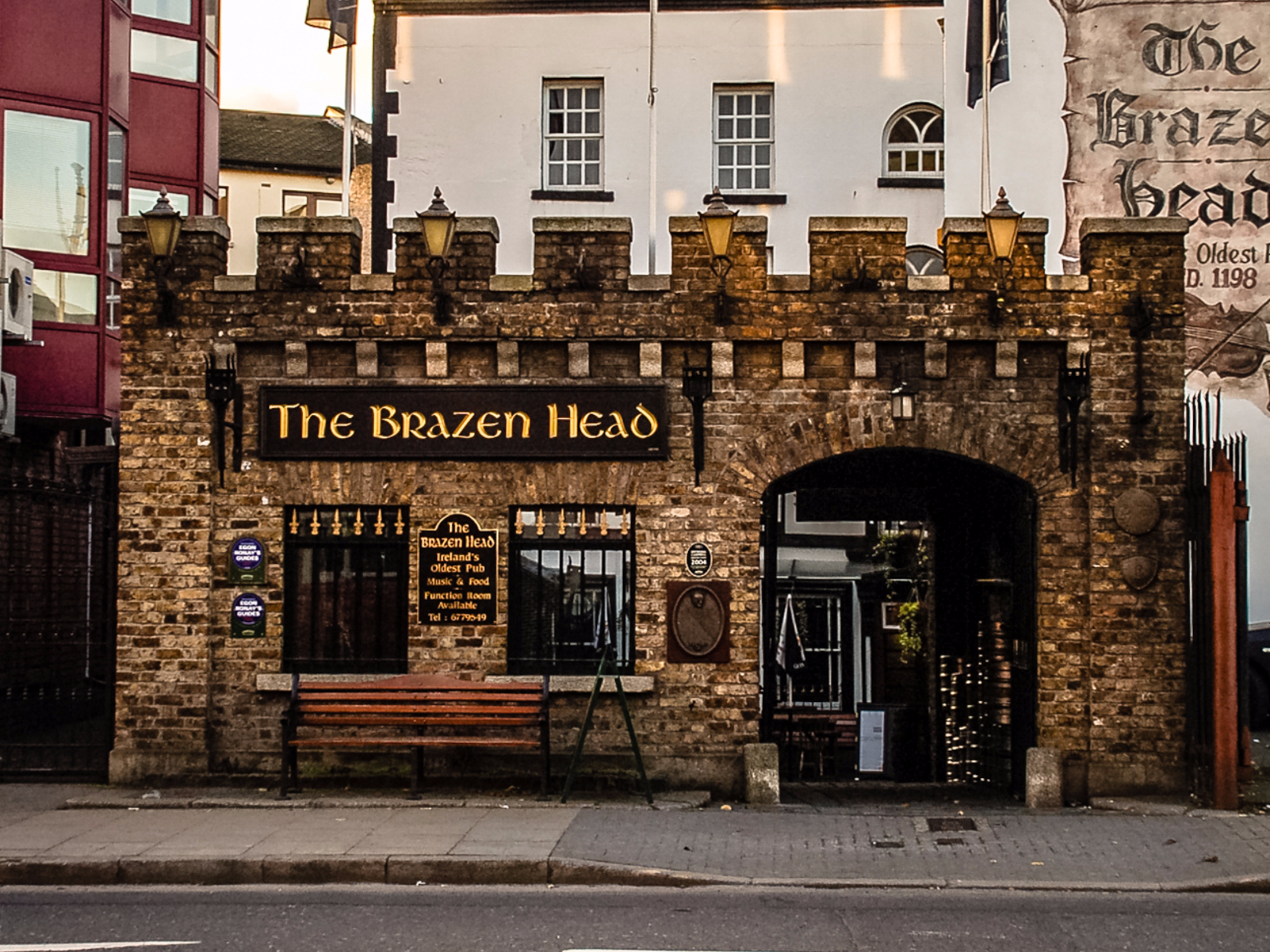 Photo Credit: T.Slack / Shutterstock.com
Since you have two days in Dublin, it's important to get in as much as possible. The oldest bar in Ireland, the Brazen Head, opened in 1108. While spooky, it's important for every visitor to have a pint and a bite here. About a 10-minute walk from Brazen Head is the headquarters for the standard in Irish whiskey: Jameson. At this beautiful location, your tour comes with a tasting and a drink of your choice at the end. You'll stay for another drink or two after your tour, just for the amazing mixologists and the conversation, that will undoubtedly result in planning your return.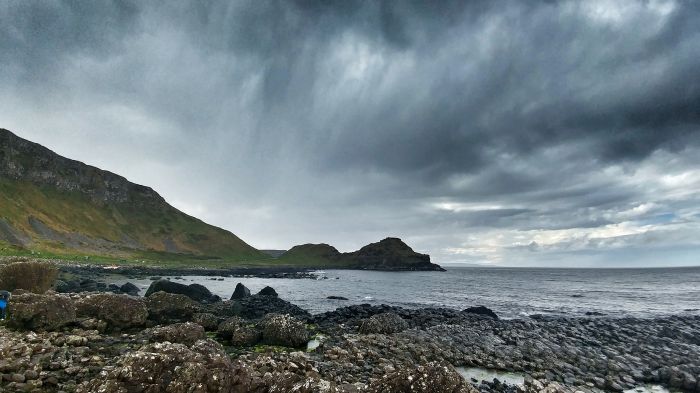 Photo Credit: Shea Peters
Upon leaving Dublin, the Caribbean Princess begins heading to Northern Ireland for a stop in Belfast. This city has an amazing pub scene, shopping opportunities, and many guests will want to tour and stay within the heart of the city. If you're up for checking out an UNESCO World Heritage site, Princess offers an excursion that takes you to the Antrim Coast of Northern Ireland. Located in the town of Bushmills, home to the world's oldest Irish whiskey, is Giants Causeway. Created by volcanic eruptions, this heavily visited and fabled location is a huge part of Irish folklore, said to be created by a giant named Finn McCool as a walkway to fight the giants of Scotland.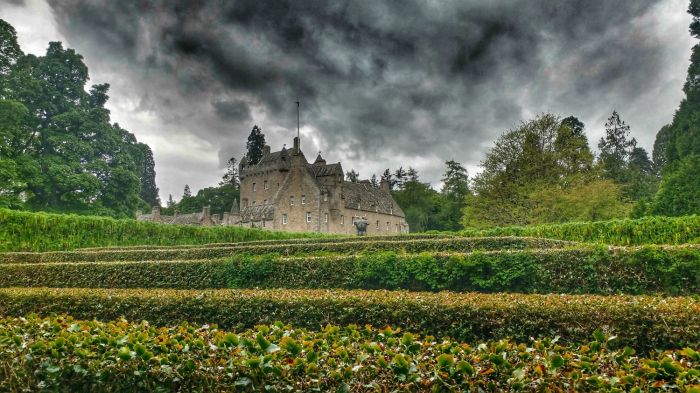 Photo Credit: Shea Peters
Upon leaving Belfast, the ship heads even further North to Scotland, with the first port being Glasgow. As with Belfast, Glasgow forces you to choose between staying and exploring the city or exploring the Highlands. Often the background for your favorite novel, T.V. show, or film, the Highlands are a photographer's dream.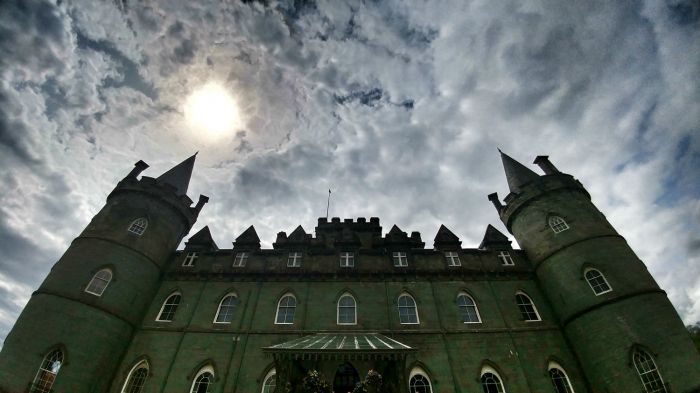 Photo Credit: Shea Peters
You will spot castle after castle in this part of Scotland and when visiting the port of Invergordon, you must visit the famed Loch Ness and spend time looking for the rarely seen "monster." Cawdor Castle, pictured here, is one of dozens you will have the opportunity to see and explore.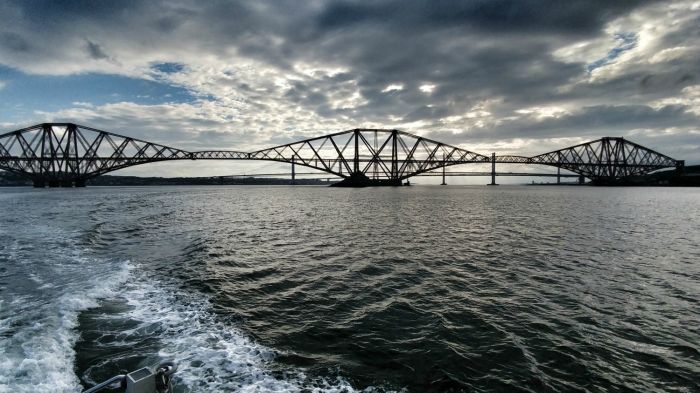 Photo Credit: Shea Peters
The city of Edinburgh will be one of your new favorite locations, as this is the last port in Scotland on this Princess Cruise. If you choose to visit Edinburgh Castle, be prepared for crowds, so go as early as possible. A "must-do" is visiting a proper Scottish bar and have a bit of Scotch. While you're at it, chat with the locals who love to tease Americans about bourbon and discuss why they feel Scotch is superior. A visit to the Scottish Whiskey (or Whisky) Experience to see one of the most expensive collections of liquor in the world will give you a peek at historic Edinburgh.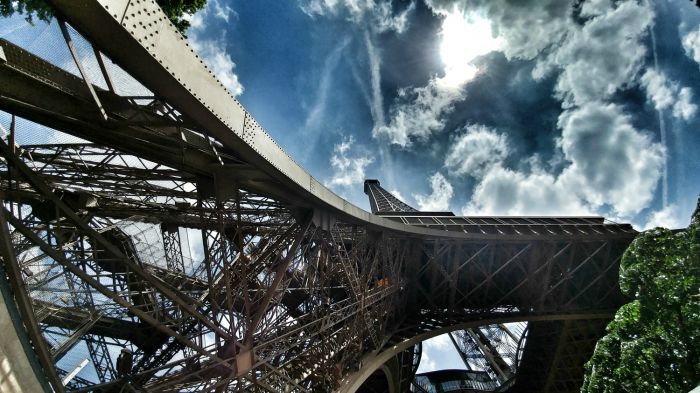 Photo Credit: Shea Peters
The last stop on this European tour is Paris. While you will only have a few hours in City of Light, an opportunity to visit the Louvre should not be passed up. Gracing your Instagram feed with a selfie with the Mona Lisa and Venus de Milo will give you instant clout. Princess offers an excursion that takes guests from the port through Bordeaux and Saint-Germain, directly to the Louvre and then for lunch at the Eiffel Tour. Heading back to England to disembark this cruise, you'll be in disbelief that you've been cruising for almost two weeks.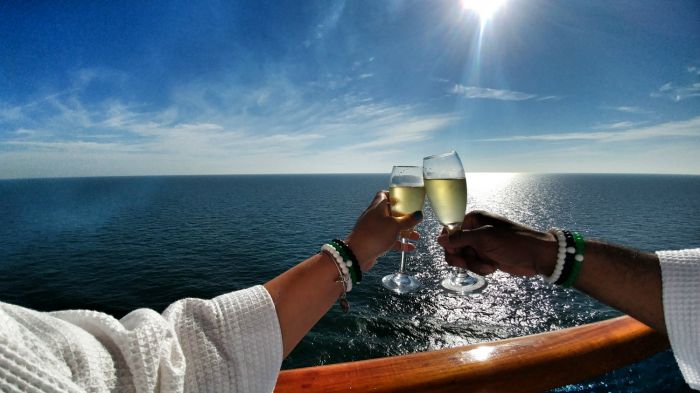 Photo Credit: Shea Peters
Despite what inspirational Twitter posts and Instagram will tell you, time is the biggest luxury that you'll find in life. We live in a world where over-scheduling ourselves is seen to be a life achievement and the usage of the word "busy" is now an appropriate response to "How are you?" Many employers and family will tell you self-reflection, disconnecting, and exploring is actually a selfish act...and yet, this is the very reason why we travel.The British Isles tour on the Caribbean Princess is a perfect way to remind yourself that time with loved ones and time spent exploring new destinations is one of truly one of life's greatest luxuries.