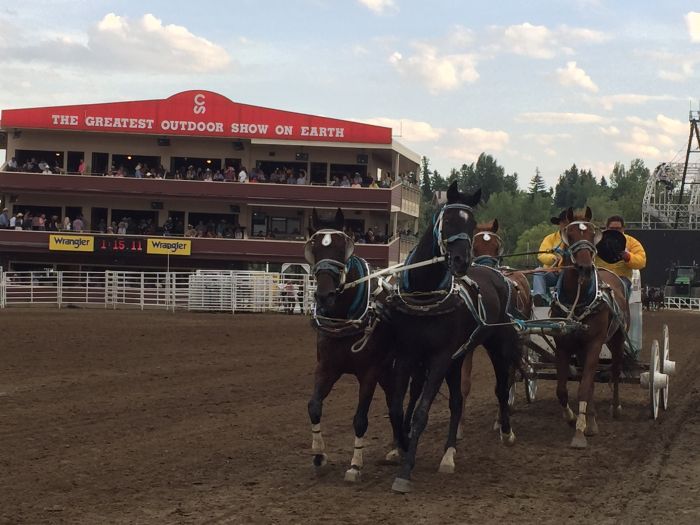 Photos Credit: Cynthia Dial
Calgary is cowboy cool. You'll know you've arrived by its informal greeting of white hats and wide smiles—everywhere. Though it's known as the gateway to the Canadian Rockies and host of the XV Olympic Winter Games, Calgary's most notable association is an annual event that lasts less than two weeks, but is renowned around the globe. Visited by scores of international guests, it is billed the Greatest Outdoor Show on Earth.
Meet the Calgary Stampede. Best described as a rodeo, state fair, festival and exhibition—all rolled into one big, not-to-be-missed event—it's also where men typically tip their cowboy hats in greeting and remove them when eating (courtesy rules, of course).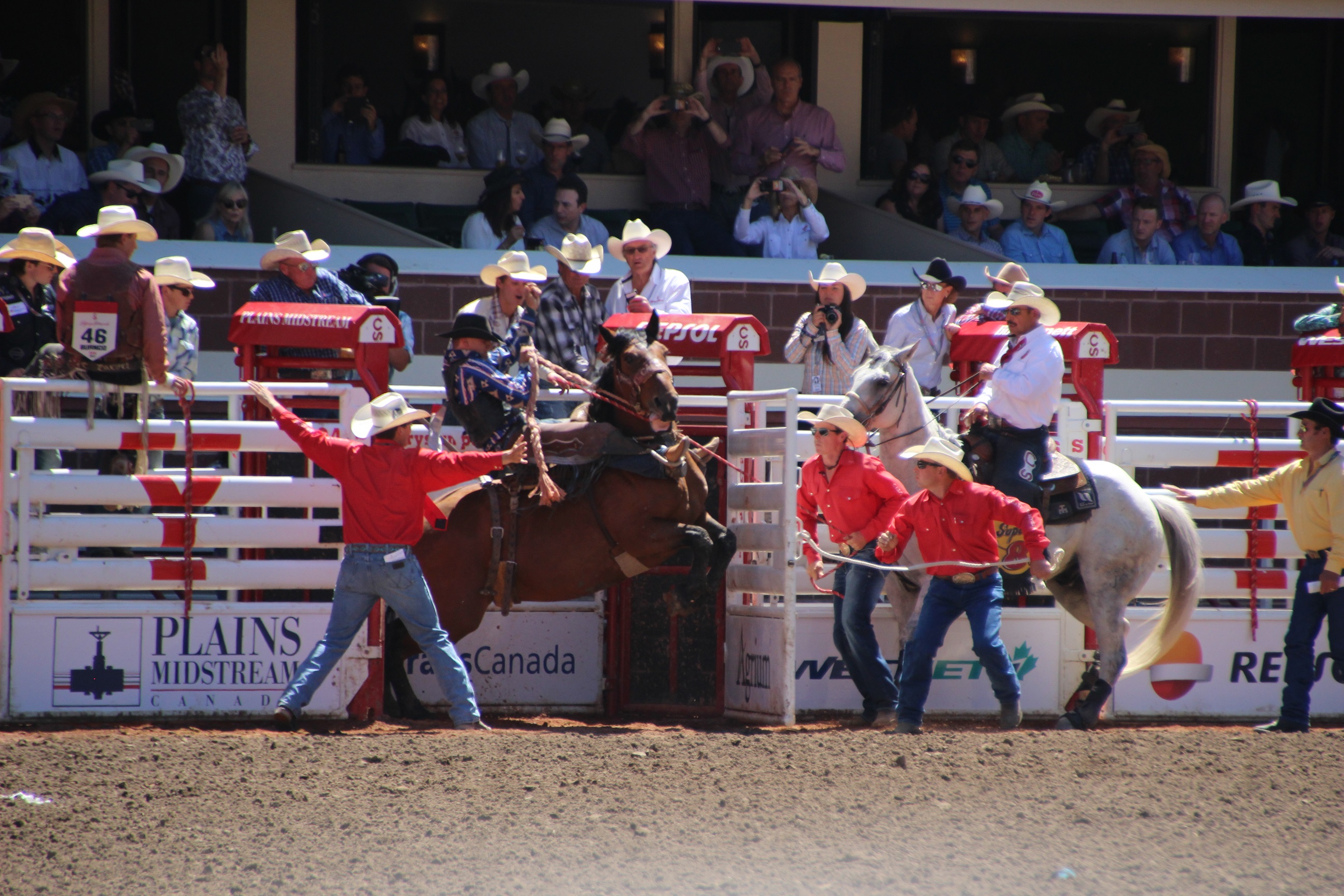 Perfectly positioned in Alberta, a province described as "where the prairie grassland meets the Rocky Mountains," Stampede Park is right in the middle of Calgary's urban action. However, the only reminders of its downtown location are the occasional backdrop of the skyline and the city's iconic, red-topped Calgary Tower periodically peeking between buildings.
Beginning with its First-Friday-of-Stampede parade, billed a "two-and-a-half-mile smile," approximately 400,000 revelers line the streets to welcome back this annual happening—a kick off that features 12 marching bands, 34 floats, 700 horses and 4,000 participants. Then it's game on.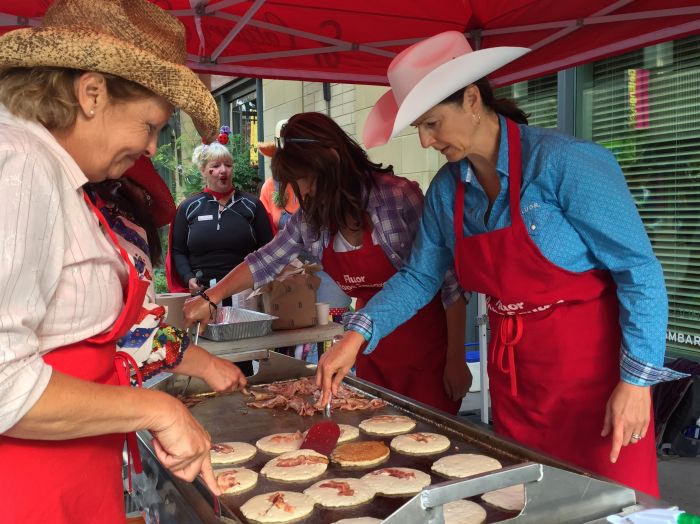 The most delicious way to jumpstart a day is along Stephen Avenue's pedestrian walkway, and in and around Fluor Rope Square, where just-off-the-grill pancakes (look for those cooked atop freshly fried bacon) are served gratis. It's been tallied that this culinary custom translates to hundreds of thousands of pancakes flipped annually for Stampede. In the background, Boot Scootin' Boogie plays as real and "temporary" cowboys and cowgirls are entertained by an assortment of attractions. From Western walk-about characters, Jake and Jacki, and the Old Time Rigs parade, to the wagon pull (test your own horsepower) and hat stomp contest, fun events appear like surround sound. But the real deal is at Stampede Park.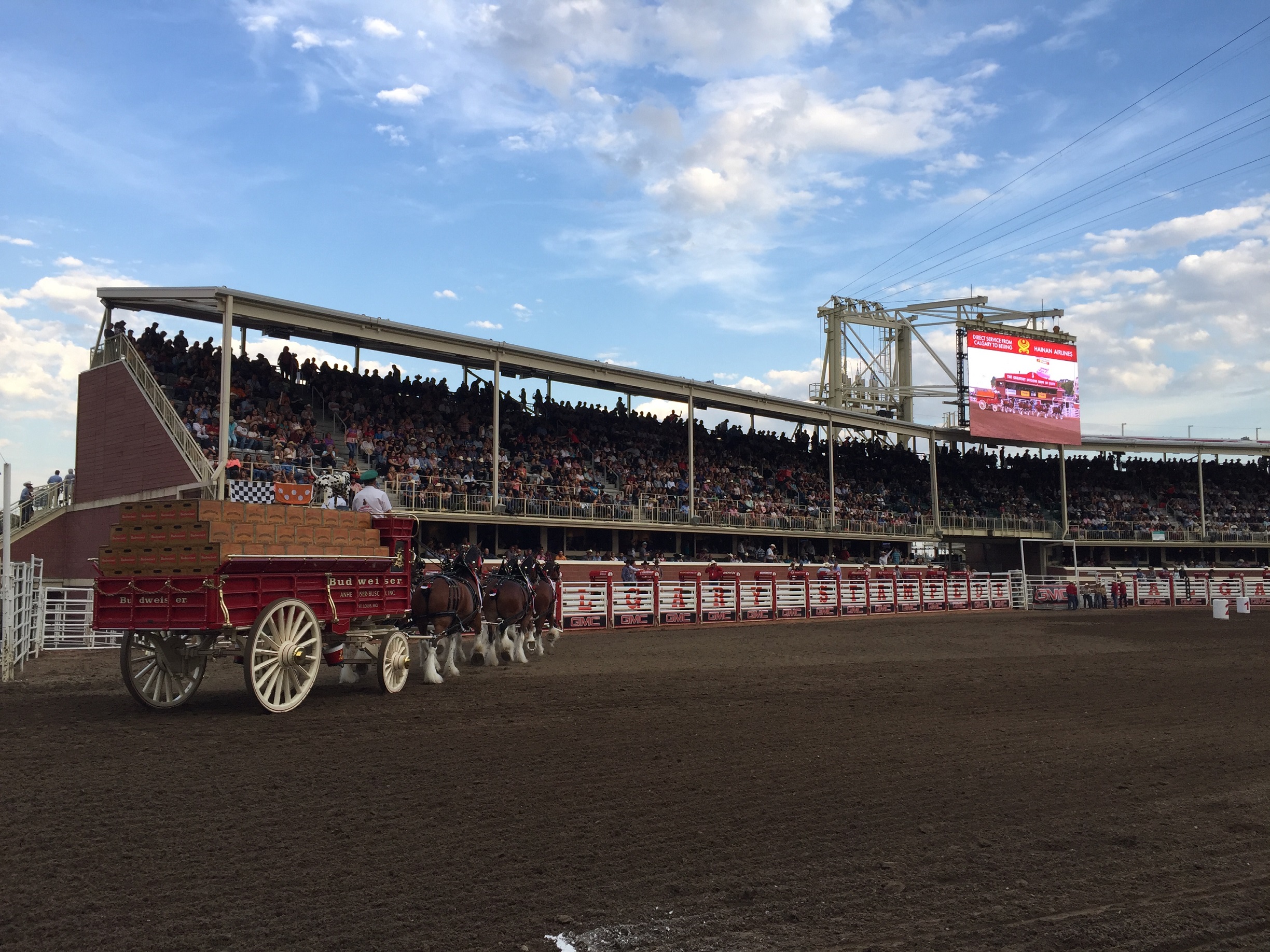 Each year more than one million people visit for the rodeo, rides, food, culture, even a royal court and more. In some exclusive venues, the defined dress code reads: "Western dress or business casual dress is required." To completely comply, this translates to cowboy hats (preferably white; it's the Stampede's internationally-recognized head gear), jeans (Texas Press spells perfection), boots (don't use the event to break in a new pair) and an ornate belt buckle. But though cowboy couture is encouraged, there's the occasional outlier—like my observation of an Asian attendee in a kimono.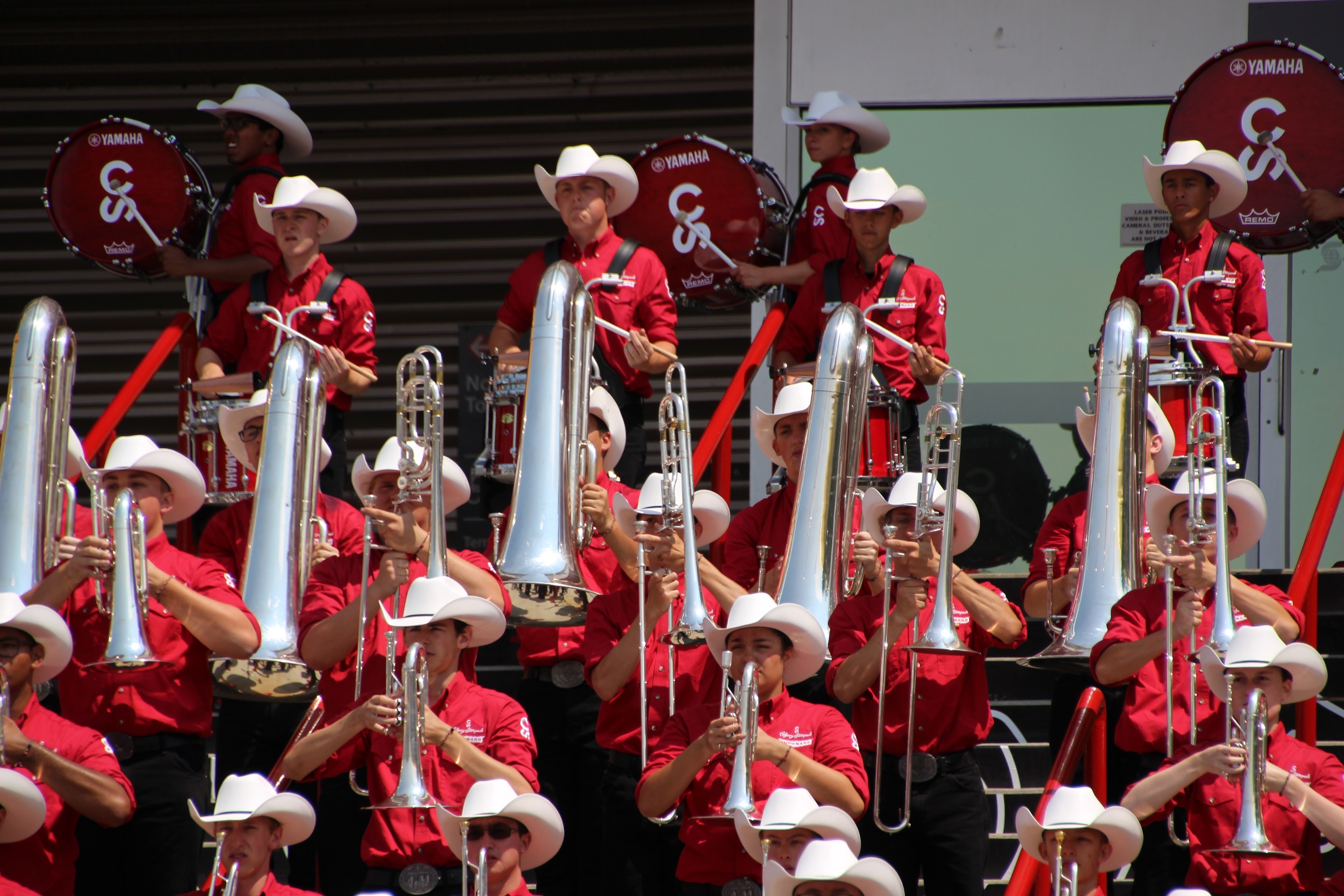 Described as the Masters of Rodeos, not only is the Stampede prestigious, but it is also the world's richest tournament (more than $2 million is awarded over the ten days). There are two daily features. The first showcases the rodeo world's most talented cowboys and best animal athletes. The second is the GMC Rangeland Derby Chuckwagon Races—an action-packed Stampede creation, now a signature event, featuring 36 horse-and-driver teams thundering around the track. The legendary TransAlta Grandstand Stage Show follows nightly. Performed on an outdoor stage within the rodeo's arena complete with fire effects, waterworks, Cirque du Soleil-style acrobatic routines, a dance troupe, musical ensembles and a fireworks finale, 2017's host was Canadian icon and recording artist, Jann Arden, and each show requires an average of 1,800 costume changes.
Beyond this nightly extravaganza is a collection of musical opportunities appearing on five stages and featuring 300 performers (from country legends to rock royalty), including the Calgary Stampede Showband—a five-year world champion, approximately 150-member band of 16 to 21 year-old musicians, which plays throughout the park.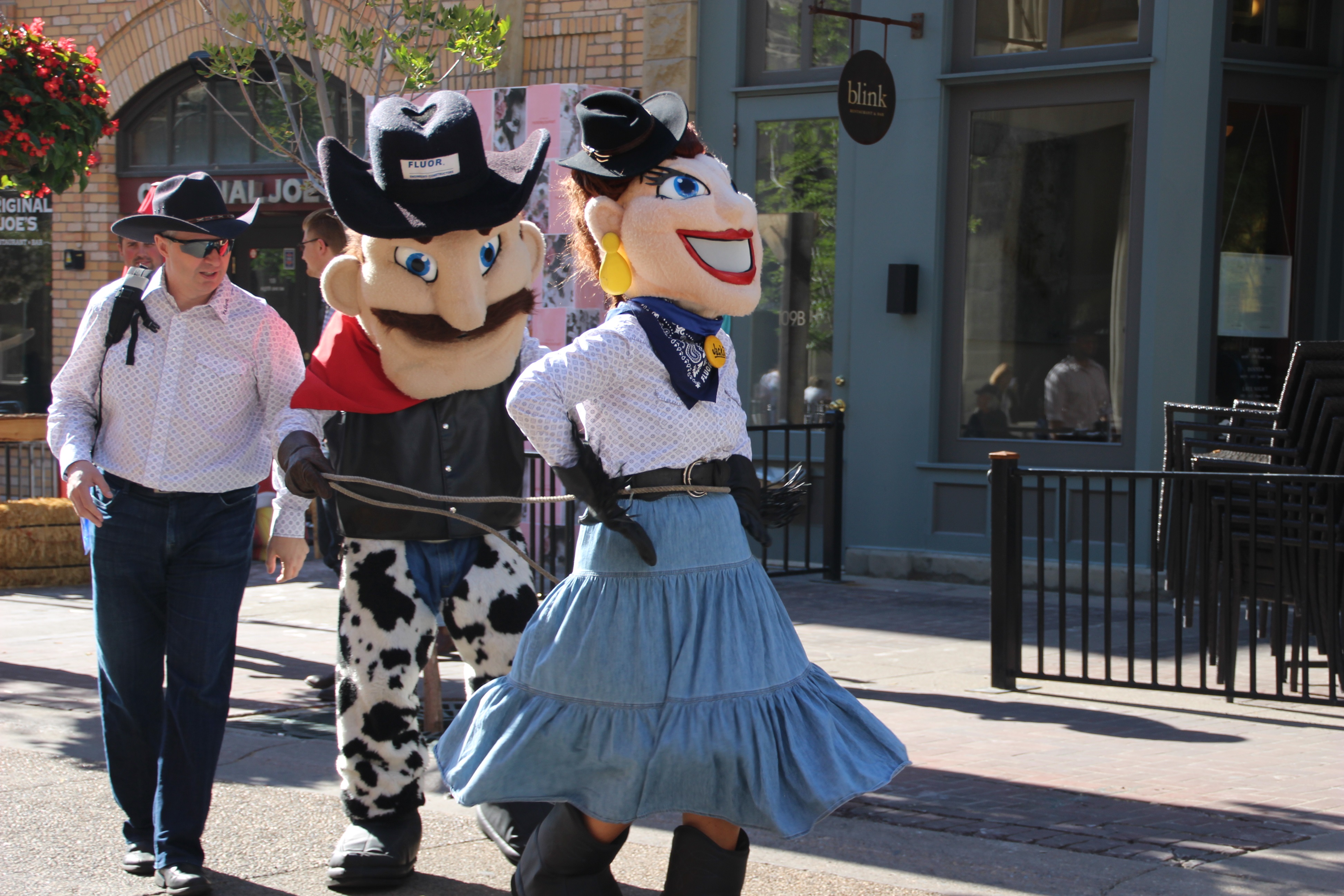 Along the lines of agriculture are such one-of-a-kind presentations as the miniature donkey showcase, miniature horse show, sheep shearing challenge, vintage tractor pull, cattle penning championship and heavy horse pull.
Sprinkled through the midway and scattered throughout the park are more than 170 food booths, including this year's 44 new "creations." Each year features an edible trend—from 2016's "bug" fad to 2017's "hot and spicy" flavors. New-to-the-scene choices include funnel cake poutine (named 2017's Best New Food), chili-lime popcorn shrimp perogies and the world's hottest pizza (infused with Carolina Reaper peppers). Such inventive items as chicken feet on a stick, rabbit pizza and maple bacon mini donuts (the locals' personal fave) round out the most recent Stampede menu.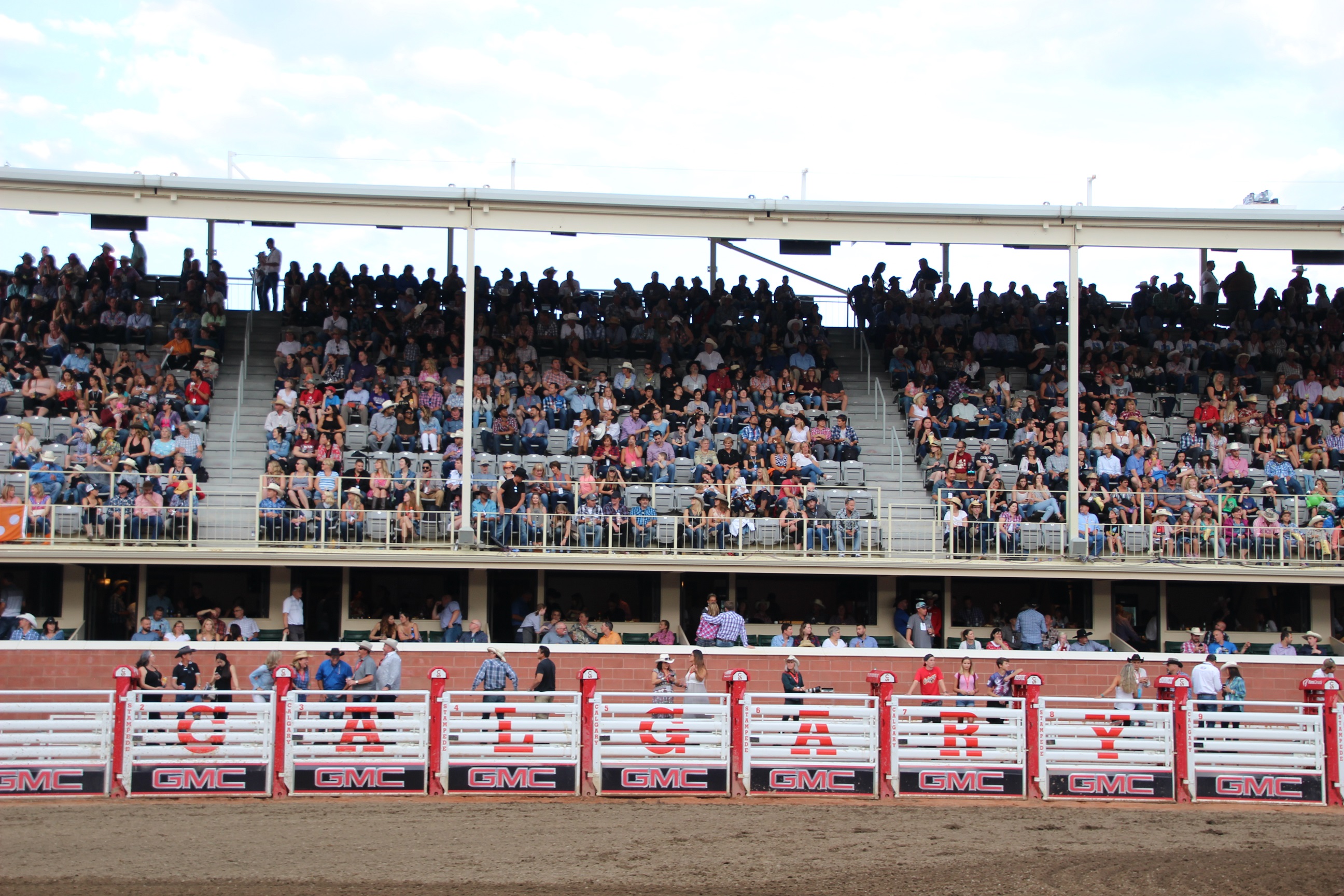 Located within the Grandstand and overlooking the arena is the fine-dining restaurant, Ranahans. Proclaiming that "the best seats aren't always saddles," this elegant and exclusive location is decorated with rustic touches, offers the finest in food and spirits, and serves up an authentic western experience that an oil baron would appreciate. From the restaurant, it's possible to enjoy the evening show from a secluded and upscale deck with at-your-seat beverage service. The Clubhouse Restaurant is an additional Grandstand restaurant, which is known for a globally inspired buffet and its signature choice—AAA Alberta Prime Rib, served with Yorkshire pudding and the Stampede's famous horseradish. The Clubhouse's table signage says it all: "Buckle up!"
Outside Stampede Park are equally appealing restaurants, many featuring the region's most prized product—Alberta beef. One such eatery is Modern Steak. Priding itself as one of few steakhouses serving a seasonal menu, it offered a Jack Daniel's Old No. 7 brand-inspired meal and cocktail pairing during this year's Stampede.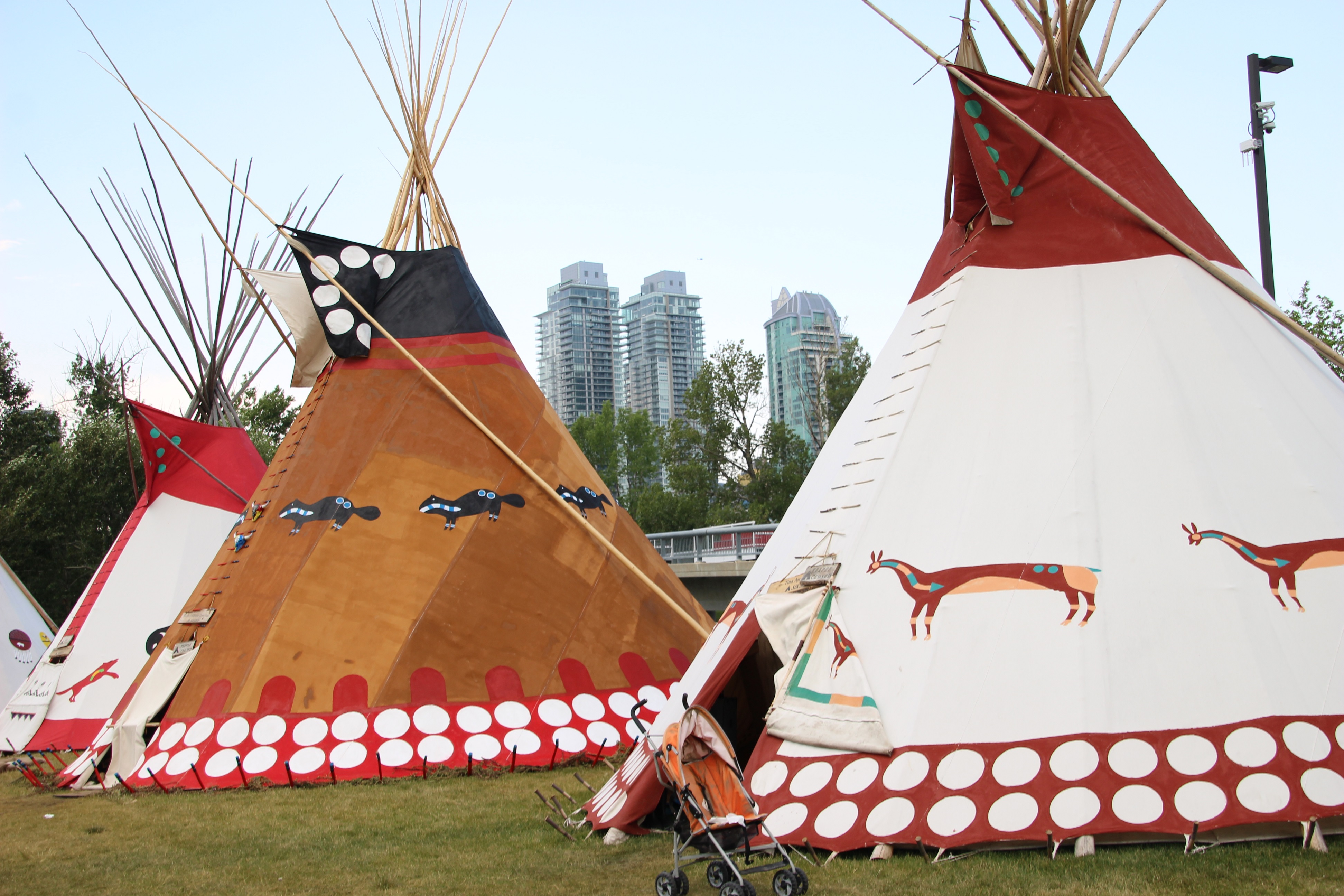 Culture reigns with Canada's First Nations represented in Indian Village. A significant part of the Stampede since its opening in 1912, the 26 tipis of Indian Village (all of which are resided in all 10 days) embody the five nations of Treaty 7 and give visitors an insider's peek into tipi living through such traditional pastimes as native dance, storytelling, drumming and more. In consideration of its residents, a sign is posted at a tipi's entrance: "Please remove hats before you go in to show respect."
As the Calgary Stampede celebrates its 106th birthday in 2018, this isn't the city's first rodeo. But as each year brings a new look to this attraction loaded with tradition, it's never too soon to plan to return or chart out your first visit. Upcoming dates: July 6–15, 2018 and July 5–14, 2019.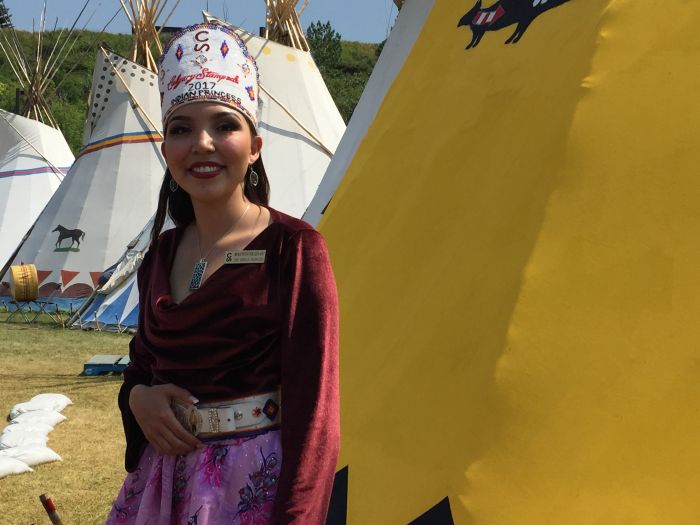 Insider Tips to ensure a successful Stampede:
Plan to spend at least two days enjoying the Stampede.
Remember a hat and sunscreen for the typically hot and sunny weather.
Arrive with an appetite and share your choices to be able to sample more selections of the typically large portions.
For an off-your-feet reprieve, take the WestJet Skyride, which also gives a birds-eye view of the Stampede grounds and downtown beyond.
Visit Weadickville when seeking another rest top. Here it's possible to sit at a picnic table under the trees, enjoy entertainment playing from the gazebo and continue to sample food (our nearby choice: cereal monster sandwich, a four-flavor ice cream and rice crispy sandwich treat).