Photo Credit: David Holder Bach
From Aiyanna Ibiza To Barcelo Portinatx: The Essential Luxury Guide To Ibiza
Thought it's known most for its thumping nightlife, anyone who's ever visited Ibiza knows there's much more to this Spanish island than just partying. The season may be winding down but Ibiza is always in style, and whatever time of year you visit, the White Isle will draw you in with its unique and bewitching allure.
This achingly beautiful island caters to every taste, but if you want to enjoy some laid-back luxe it's hard to imagine a destination that does this better. Whether you're hoping to catch the last of this year's sun or are already planning next year's break, here's your essential luxury guide to Ibiza.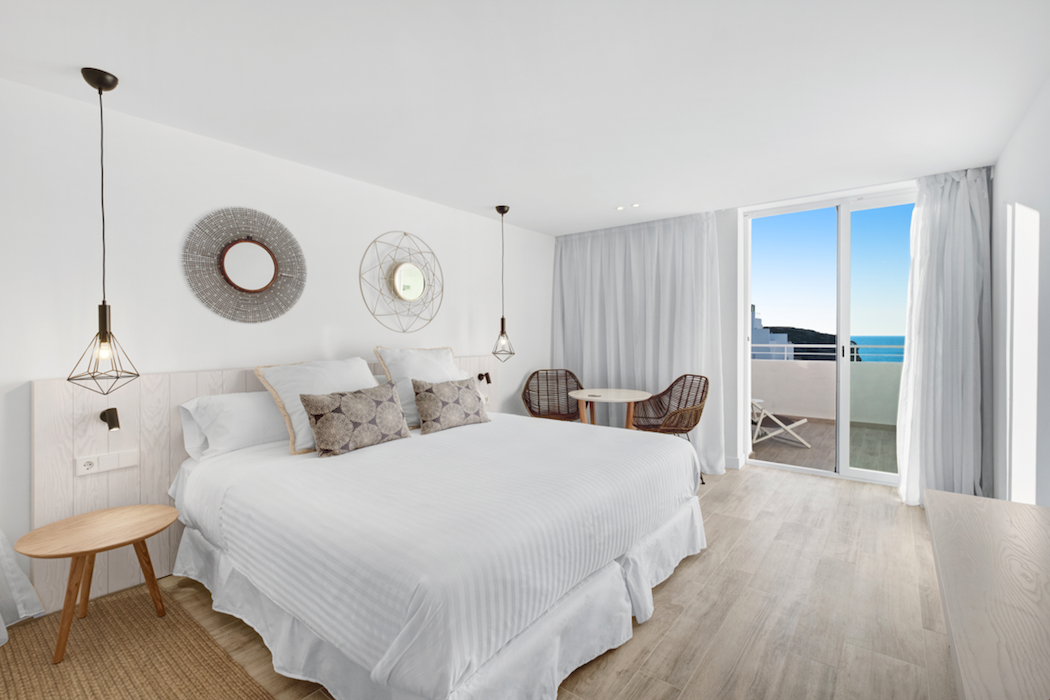 Photo Credit: Barcelo Portinatx
Stay—Barceló Portinatx
Luxury hotels are a dime a dozen in Ibiza, but if you're looking for a grown-up and glamorous retreat, head to Barceló Portinatx Adults Only Hotel. Just across the street from the gorgeous Portinatx beach, and a world away from the chaotic main town, this newly refurbished hotel is the perfect place for luxury-seekers who want to kick back in peace.
Set a little way back from the lovely Portinatx town and without noisy kids running around, Barceló Portinatx offers guests a blissful sense of tranquility. The dazzling white buildings provide spectacular views across the water, and as the sun sinks into the sea, the rosy evening colors are unsurpassed.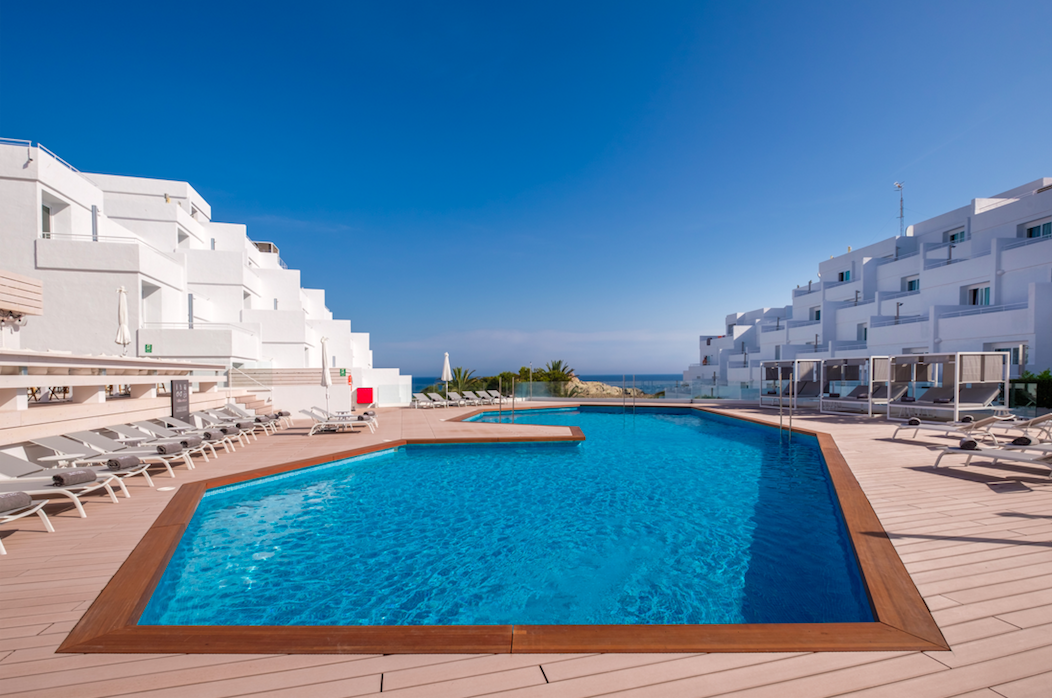 Photo Credit: Barcelo Portinatx
The bedrooms and suites are large, spacious and bright, and many have hot tubs on the balcony; facing out onto the coast, they're the perfect place to have a soak while watching the sunset. The hotel also has a large sun terrace, two swimming pools, an outdoor wellness space and a Beach Club, so there's plenty to do if you don't fancy leaving the hotel grounds.
A cool poolside bar and restaurant, stylish cocktail bar by the lobby and a delicious buffet breakfast ensures that every need is catered for. If you're in the mood for a bit of pampering, check out the sleek spa: guests can choose from a selection of indulgent treatments, but if in doubt go for the heavenly full-body massage.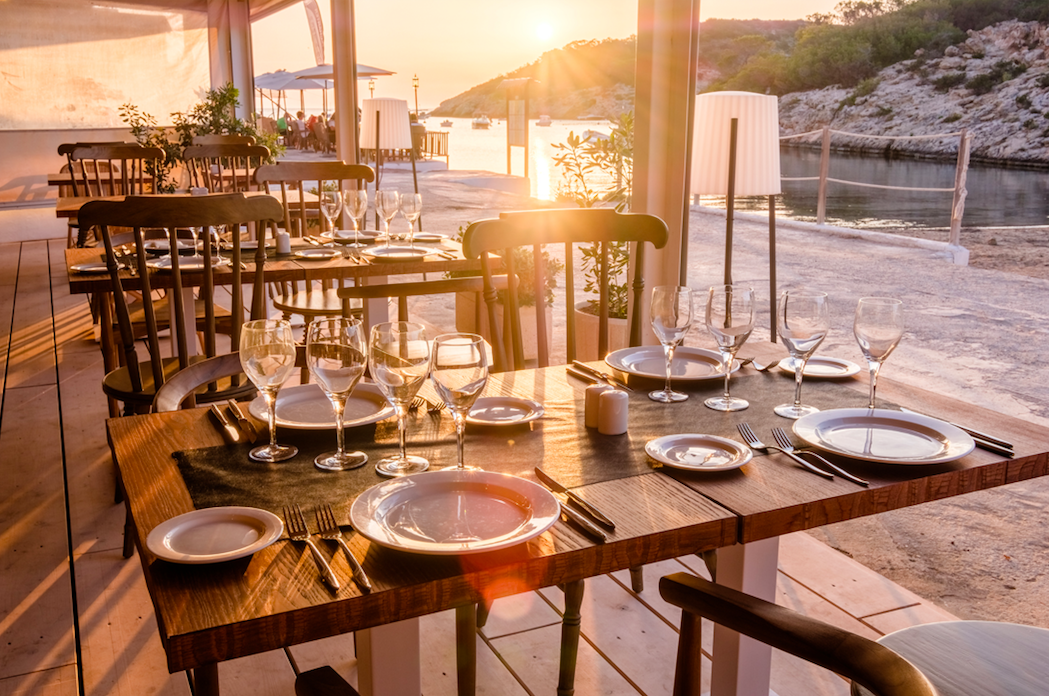 Photo Credit: Barcelo Portinatx
Eat—Aiyanna Ibiza
Ibiza isn't short of cool restaurants, but Aiyanna Ibiza encapsulates the relaxed glamour that this island is known for. Located across from the startlingly turquoise waters of Cala Nova bay, Aiyanna is easily the most beautiful beachside restaurant in Ibiza, and with its wooden-decked terraces, modern design, good-looking staff and open dining space, is probably one of the most stylish, too. But while the setting might be laid-back and staff bright and chatty, Aiyanna Ibiza is very serious about its food.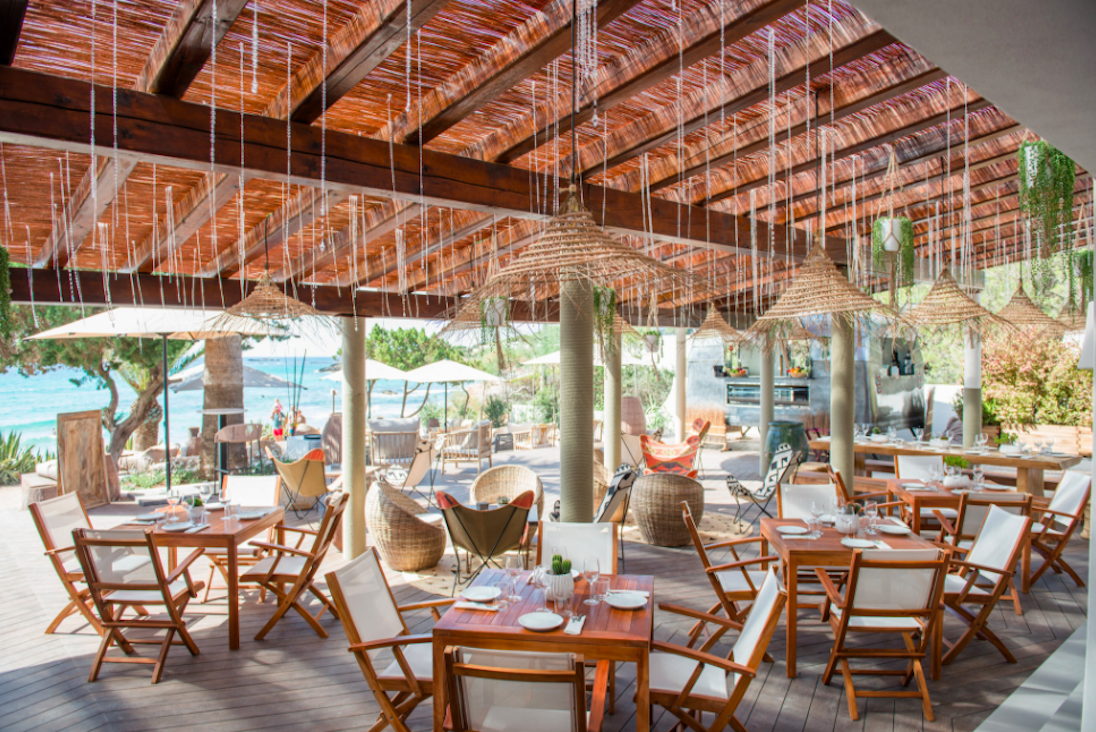 Photo Credit: Aiyanna Ibiza
The menu is packed with locally-sourced, fresh ingredients and there's something for every palate. As you'd expect from a beach restaurant, seafood is the main focus here, and popular dishes include steamed mussels with Spanish spicy sauce, sardine fillets stuffed with mozzarella and spinach pesto, grilled octopus with red pepper dip, and baked sea bass with sautéed potatoes and vegetables.
With dishes like spiced lamb brochettes with tzatziki, and dukkha crusted chicken with celery purée, meat eaters also won't be disappointed. Vegetarians are equally looked after—the lentil and falafel "meatballs" with tomato sauce are exceptional—but make sure you save room for the beautiful desserts! For lighter bites, there's a food truck serving up healthy juices and freshly prepared snacks, which you can eat in the breezy lounge or take away to the beach.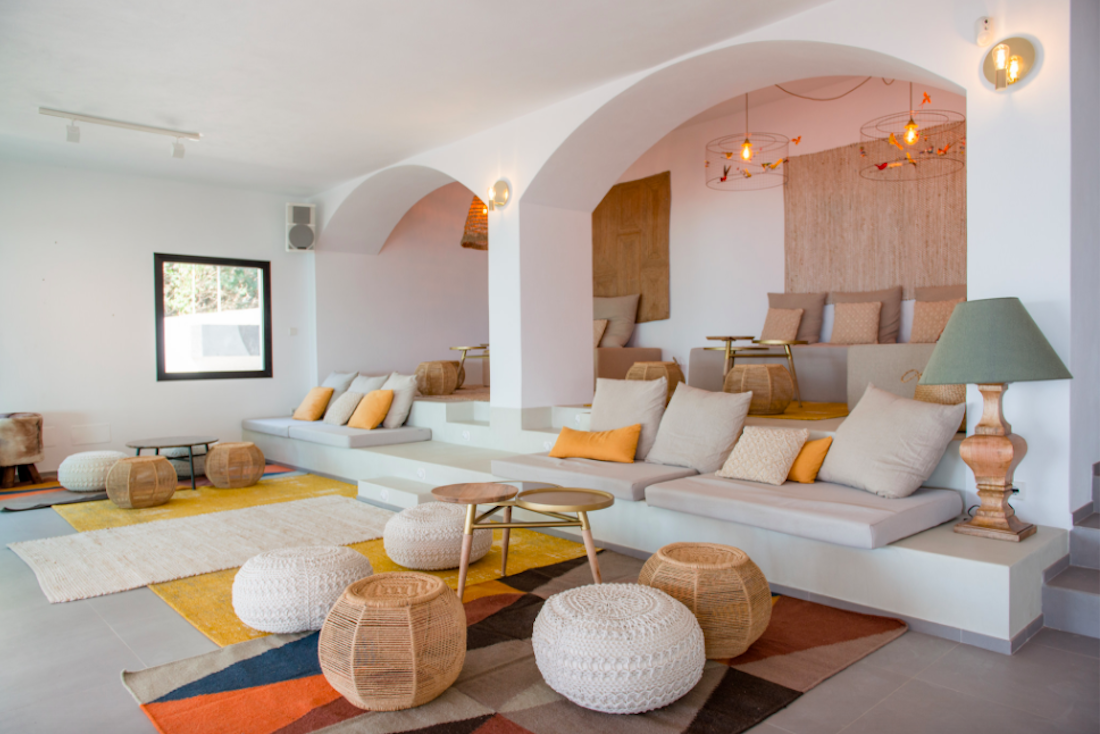 Photo Credit: Aiyanna Ibiza
Do—Es Vedra
Unless you want to spend your time clubbing, the best way to enjoy Ibiza is just to relax into it—kick back on the beaches, dine at outstanding restaurants and drift away on a lilo in a silent swimming pool. However, there are a few must-see sights on the island, and the main one is Es Vedra.
This 1,312-foot, uninhabited rock island off the west coast of the island is the most magical spot in Ibiza. Shrouded in legend (it's said to have once been the home of the sirens from Homer's Odyssey), Es Vedra is meant to be the third most magnetic spot on earth; accurate compass readings or navigation here is almost impossible, and navigational instruments go haywire in its vicinity.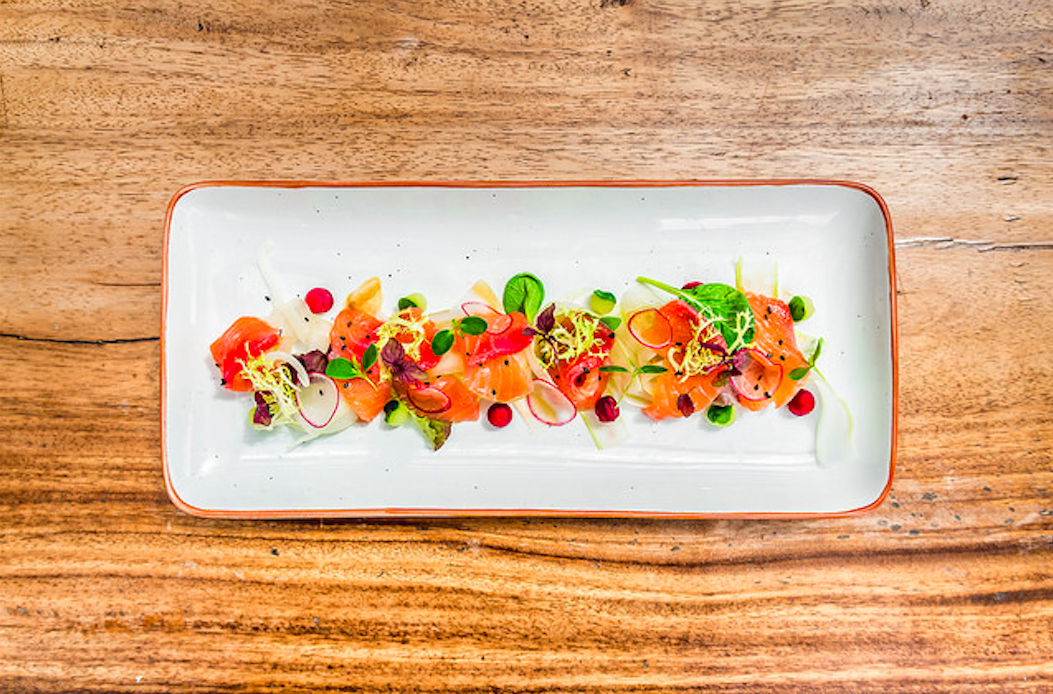 Photo Credit: Aiyanna Ibiza
To witness the most magnificent sunsets of the island—and perhaps of your life—head down to the mainland opposite Es Vedra as the afternoon draws to a close. As the sky turns red and the sun dips beneath the horizon, you'll understand why this rock is considered to be such a magical magnet of power.